Bringing the outdoors into the workplace
A partnership between Olsson and a developer culminated in a stunning and welcoming multi-tenant office building on a highly visible corner in Lincoln, Nebraska's historic Haymarket District. Sharing ownership in this 80,000 SF office building, Olsson and the developer also shared a similar vision for the building's aesthetic: the building must be inviting to both tenants and the public, with a central courtyard open to all and retail space on the ground level. On the third floor, a rooftop deck offers an opportunity for tenants to take in views of the surrounding neighborhood.
Location: Lincoln, NE
Size: 40,000 SF (tenant improvement)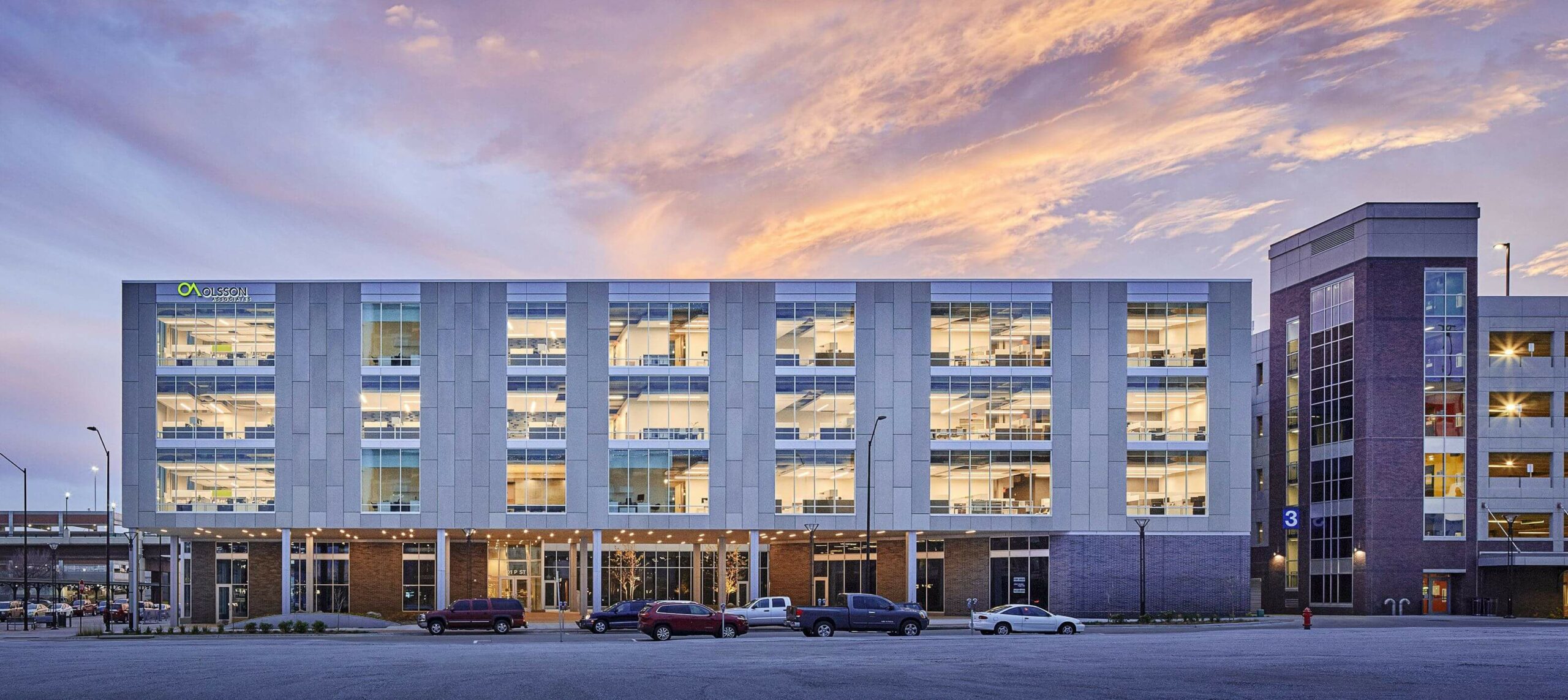 As one of the region's top engineering firms, Olsson wanted the design of their new office space to facilitate collaboration and communication across its multidisciplinary team. The central open lobby and staircase in Olsson's space seamlessly connect floors two and three, allowing them to function as one cohesive space. Deemed the heart of the building, the textured feature wall and natural daylight create a warm, welcoming lobby for employees and guests. Providing a mix of open officing and private executive offices allows Olsson to maintain a comfortable yet progressive workplace environment.
The building also had to prominently showcase the Olsson brand in ways that would inspire investment to the firm's mission and rapid growth. With offices across the country, Olsson is continuing to expand its team and diversify its engineering services. Throughout this expansion, Helix principal Erika Moody has been a strategic partner to the firm.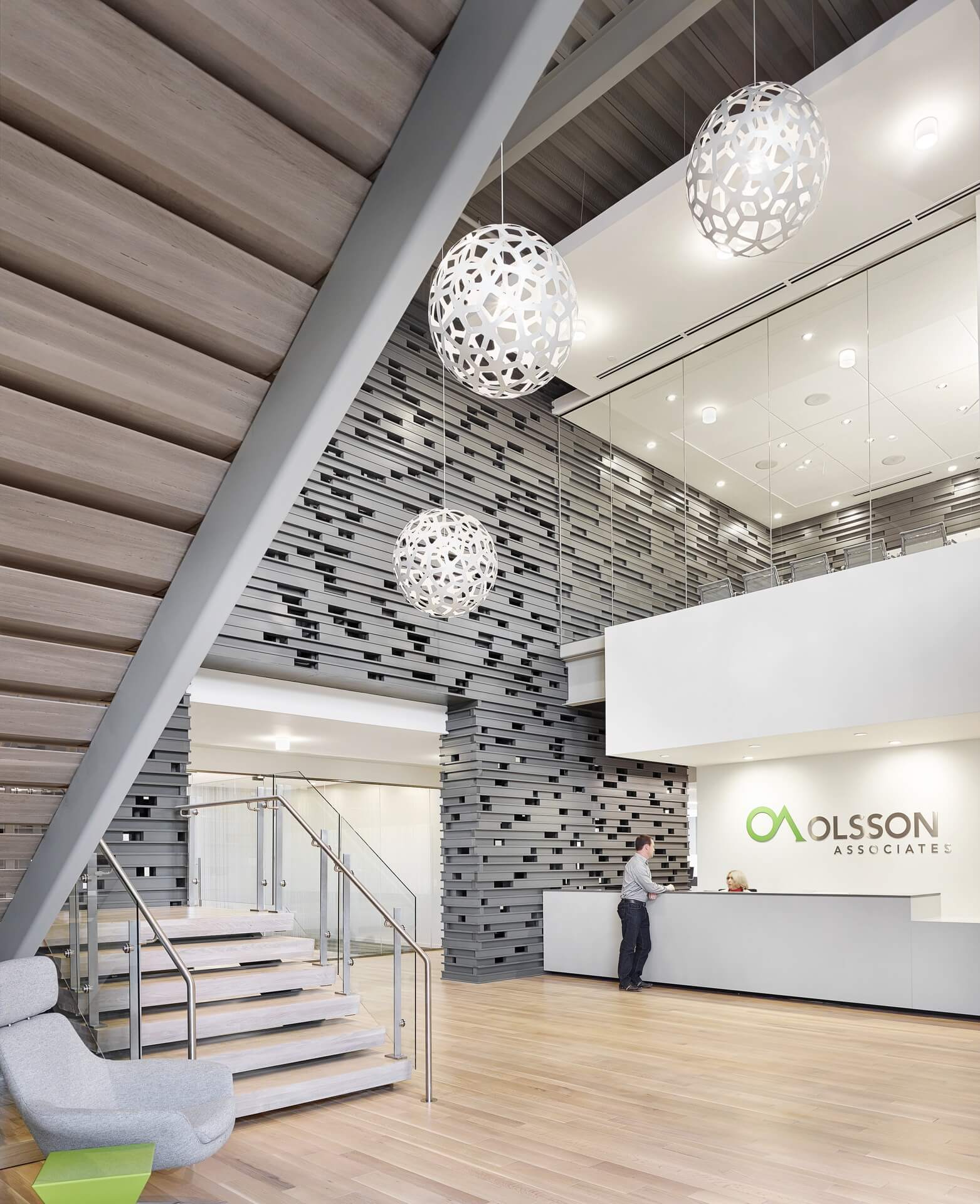 "As our industry becomes increasingly competitive our office space must showcase our values and expertise to our clients and employees. We have worked with the Helix team on the design of our corporate headquarters and eight different regional offices. We return to them each time because of their diligence in maintaining the project budget while delivering a space that keeps us on the forefront of our industry."
Brad Strittmatter, President of Olsson