19 & Main at Corrigan Station
Integrating private office space with public amenities to enhance urban vitality
Designed as a modern complement to the historic Corrigan Station, which had been renovated into a vibrant, mixed-use destination, 19 Main is the first new construction office building in the Crossroads Arts District in more than 60 years. Although its primary purpose is to lease progressive office space to small businesses and entrepreneurs, 19 Main is integrated within the public realm. The Crossroads incubates the thriving arts ecosystem, and 19 Main's location occupies a prominent corner along the streetcar route.
Location: Kansas City, MO
Size: 32,000 SF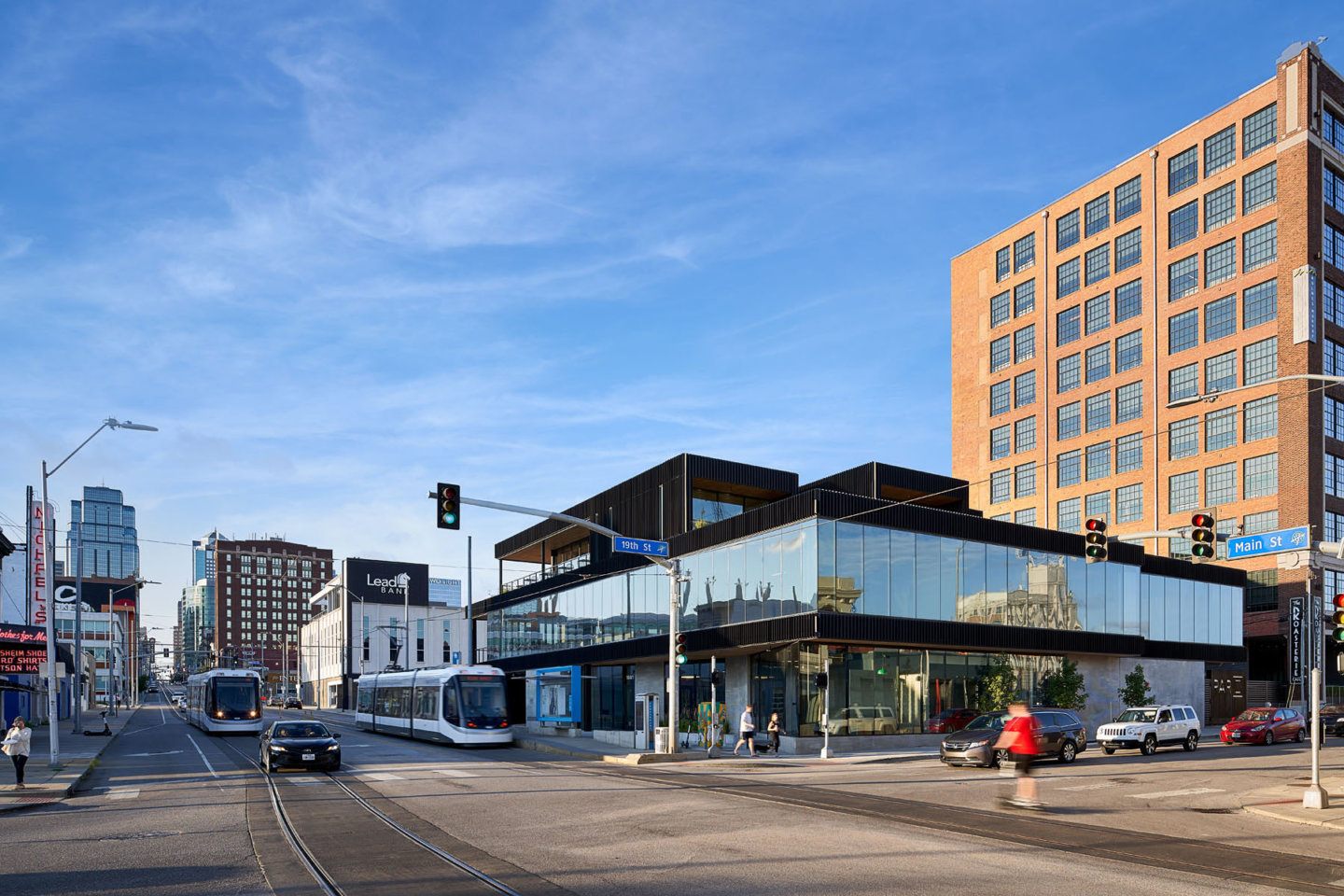 19 Main is mindful of the streetcar's impact on reenergizing downtown. On the street level, the building pulls away from the edge of the site to create a public plaza that encourages pedestrian activity, invites people into the building, and defers to the streetcar stop on that corner.
The second level maximizes its floorplate, with a simple interior structure to allow the space to be configured in a number of ways, depending on the number of tenants and their desired square footage. Mimicking the movement of the streetcar with its staggered suites, the third floor features seven individual office spaces with a shared kitchenette, conference space, and common areas. Open terraces on both floors offer unbeatable views towards downtown Kansas City and the Kauffman Center for the Performing Arts.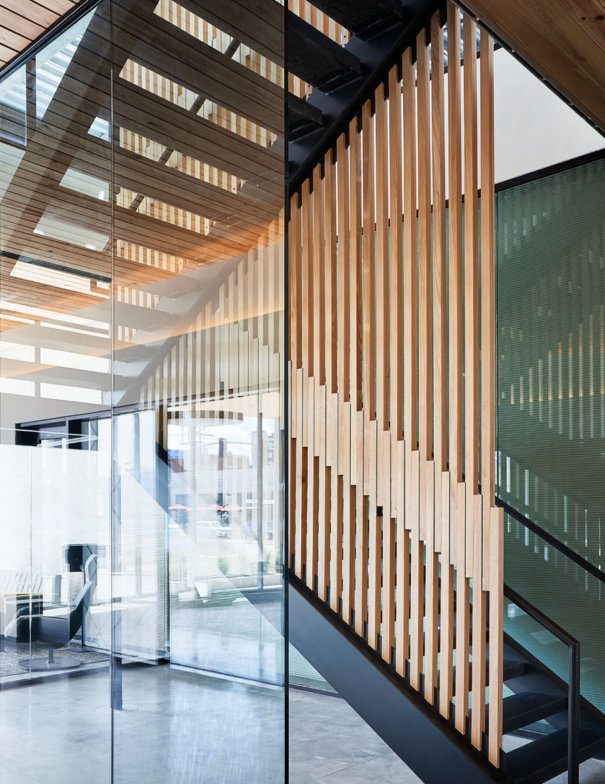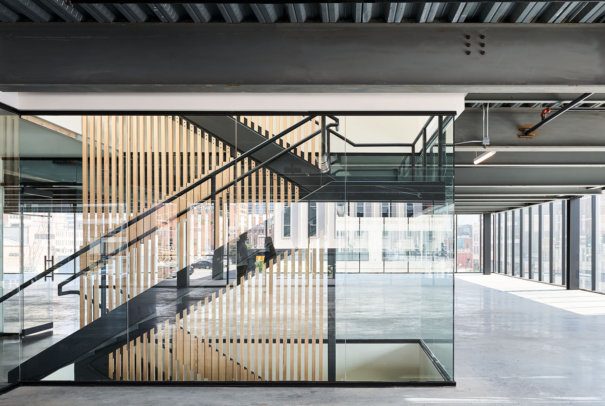 Strategic insertions and connections make 19 Main a public amenity, with a courtyard nestled within the shared space between the existing Corrigan Station and its new counterpart. The project was completed with the co-development team of Copaken Brooks and 3D Development.