McCownGordon Construction Headquarters
Engaging a prominent downtown corner with a modern workplace
Bursting at the seams within their existing building, McCownGordon Construction knew that they needed to revamp their workplace to match the company's considerable growth. After previous explorations into renovating their current space proved inadequate in meeting their needs, they looked to a vacant, nondescript building on the corner of 9th and Main, one of Kansas City's busiest intersections and prominently located along the new streetcar line — and the transformation began.
Location: Kansas City, MO
Size: 51,000 SF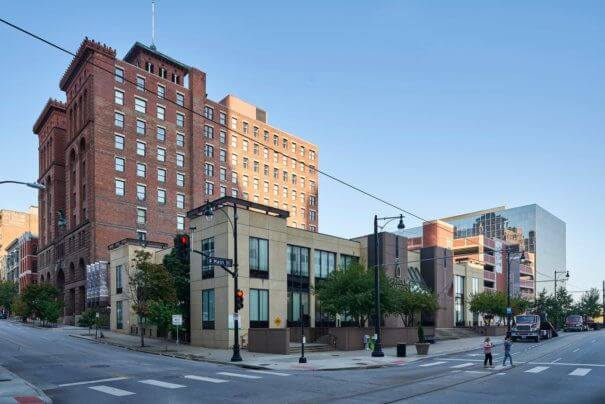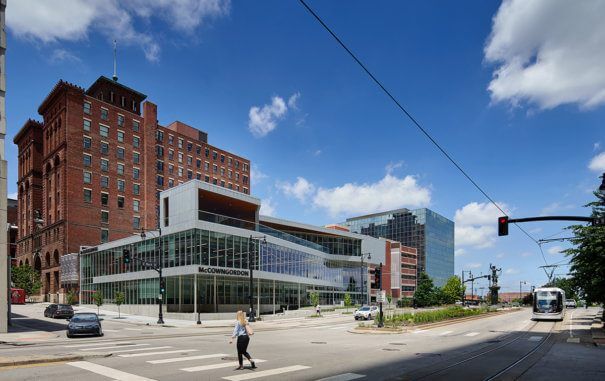 Helix developed a concept that replaces the existing façade with an aluminum glass curtainwall, drastically increasing transparency from the outside and daylighting for the inside. As visitors and pedestrians approach the building, the expanse of glass along the welcoming entry offers a glimpse of the activity inside, promoting McCownGordon's relationship with the community. Crucial square footage was added with a cantilevered second and third floor, creating approximately 10,000 SF of new space.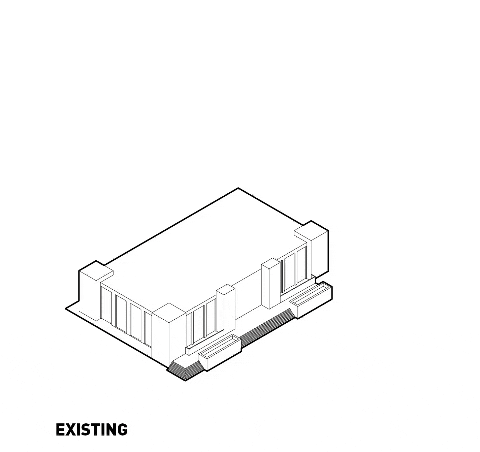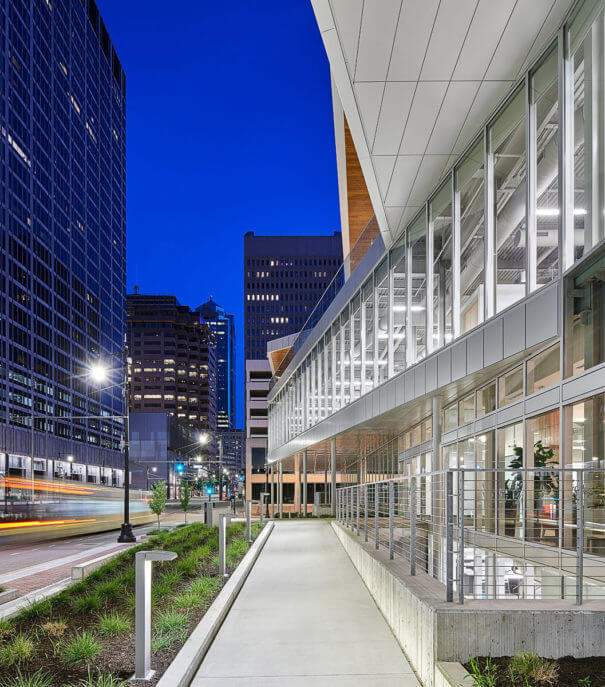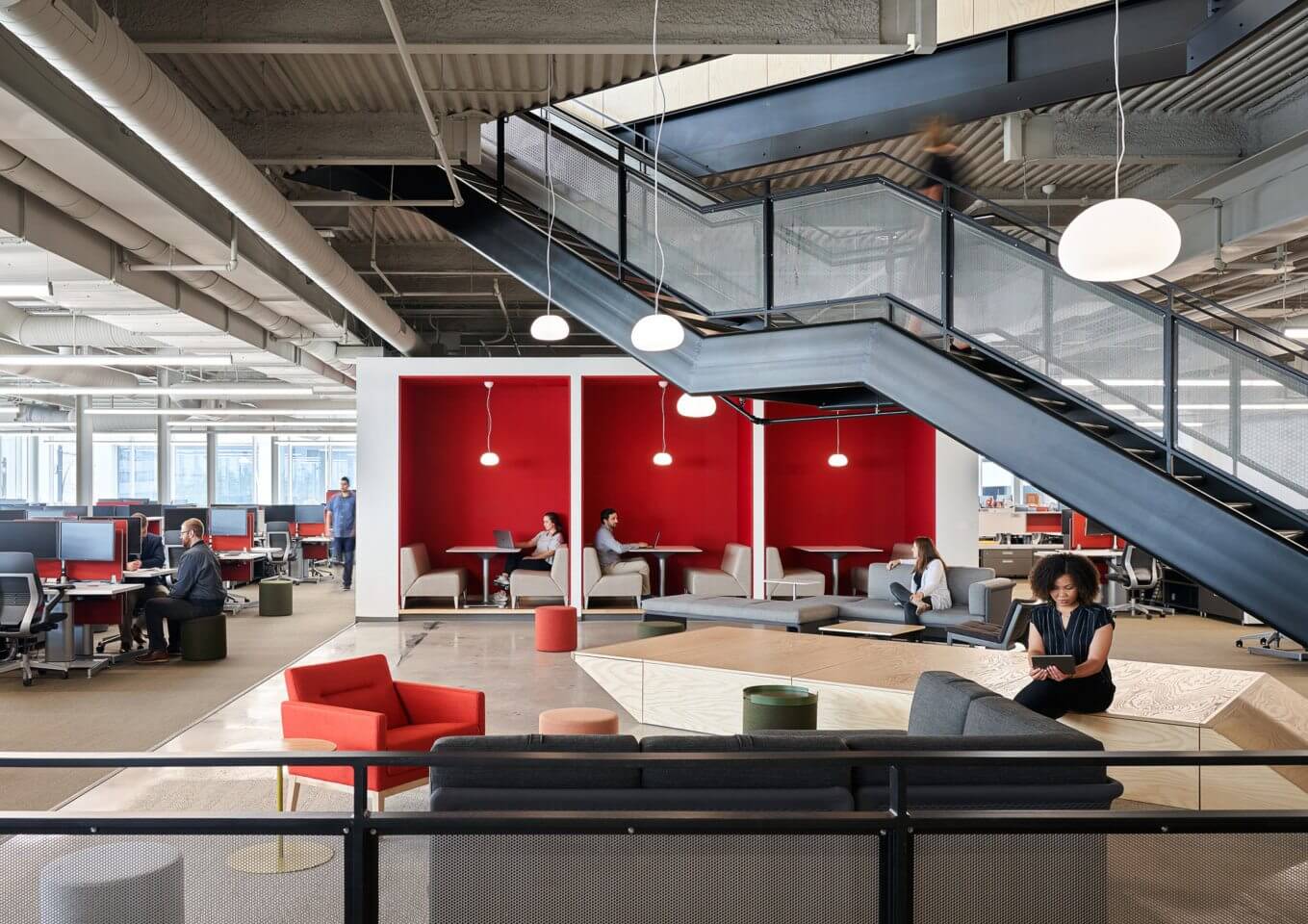 The interiors are a model for the most successful tenets of workplace design. Associates are given a variety of postures and areas that support how work differs throughout the day and accommodate workstyles that may vary across age, personality, and preference. Integrated technology and tailored environments for each department supply the tools that teams will need to be their most productive. With collaboration being an essential part of McCownGordon's culture, the right-sized combination of the variety and tools make it possible anywhere in the building.
To navigate across each floor, the design team created a prominent central stair. In their previous space, the stair was symbolic of McCownGordon's culture. Associates recalled on numerous occasions how they would often congregate around the stair for impromptu discussions. On two levels, furniture arrangements underneath the stair create additional areas for gathering with colleagues or offer an alternative place to work.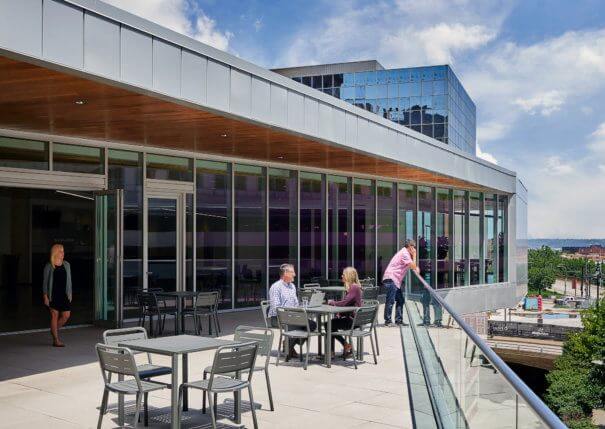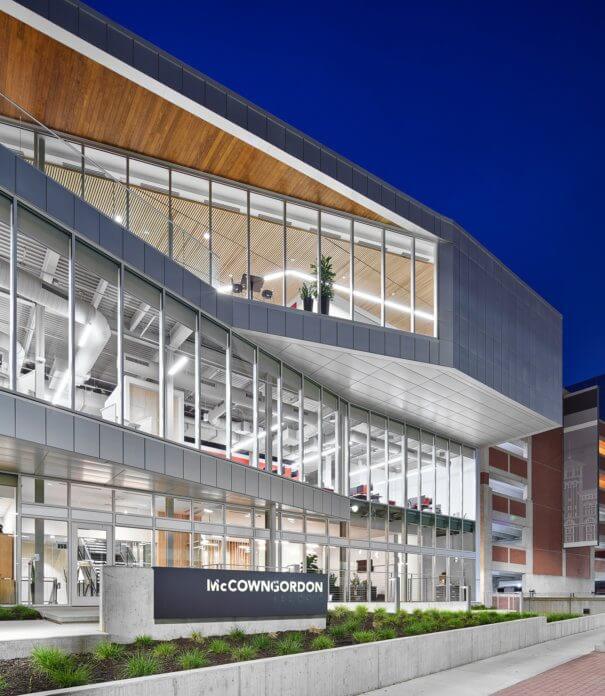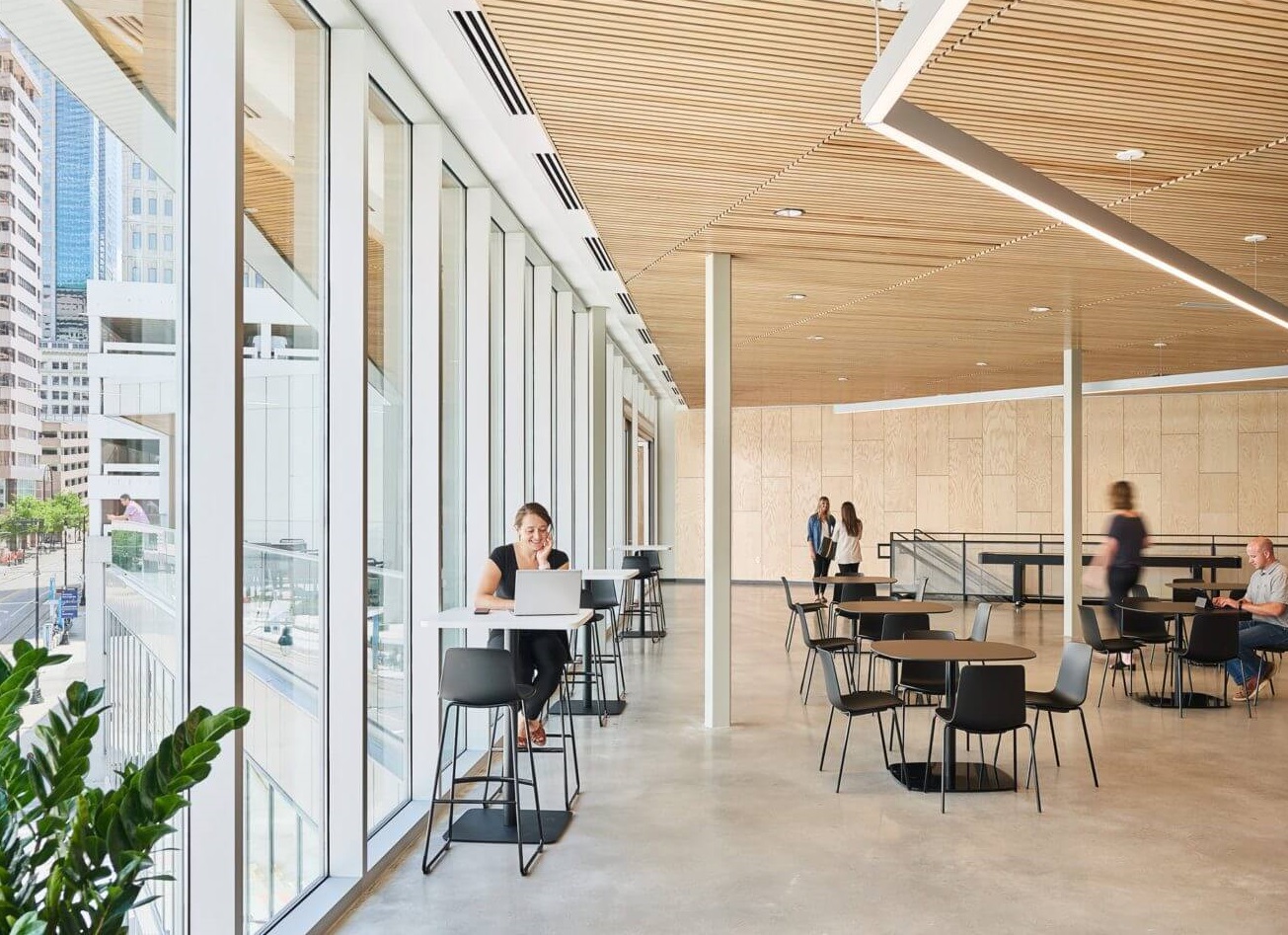 McCownGordon desired to make their workplace into the ultimate employee amenity and a symbol of the company's commitment to Kansas City. A rich variety of amenities for associates support their health and wellbeing, as well as offering space to connect and interact with each other. The event space on the top floor has also solidified McCownGordon's long-standing reputation in the community, serving as a popular venue for other organizations to host panels, presentations, and other events.