Transforming an underutilized auditorium into a hub for student life
The KCU Academic Center renovation transformed an under-utilized, 1,500-seat auditorium into a state-of-the-art learning facility and hub for student activity. The design team developed an innovative concept of stacking two lecture halls within the footprint of the existing auditorium. This resourceful solution saved nearly a third of what it might otherwise cost to build a new lecture facility.
Location: Kansas City, MO
Size: 31,600 SF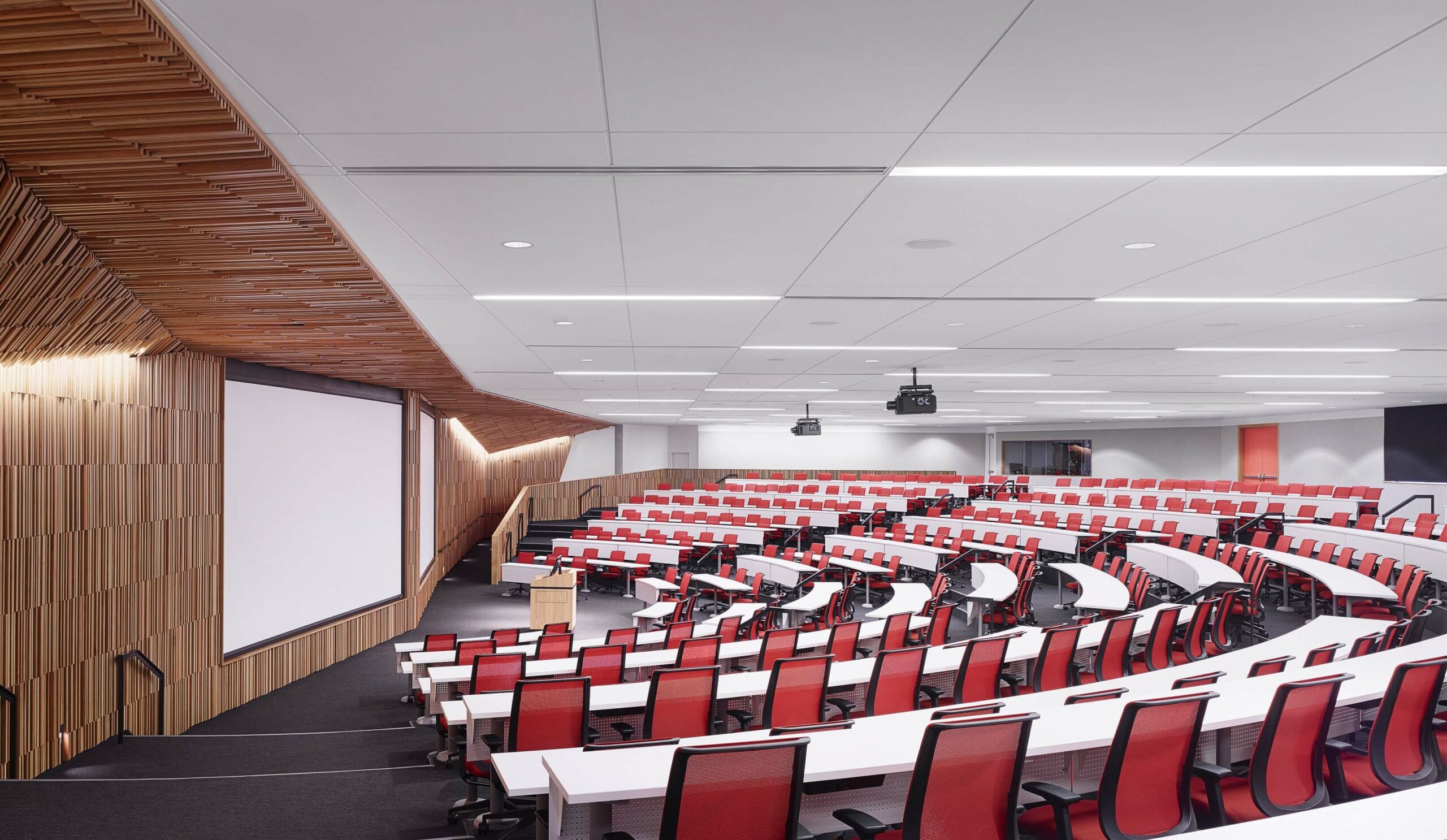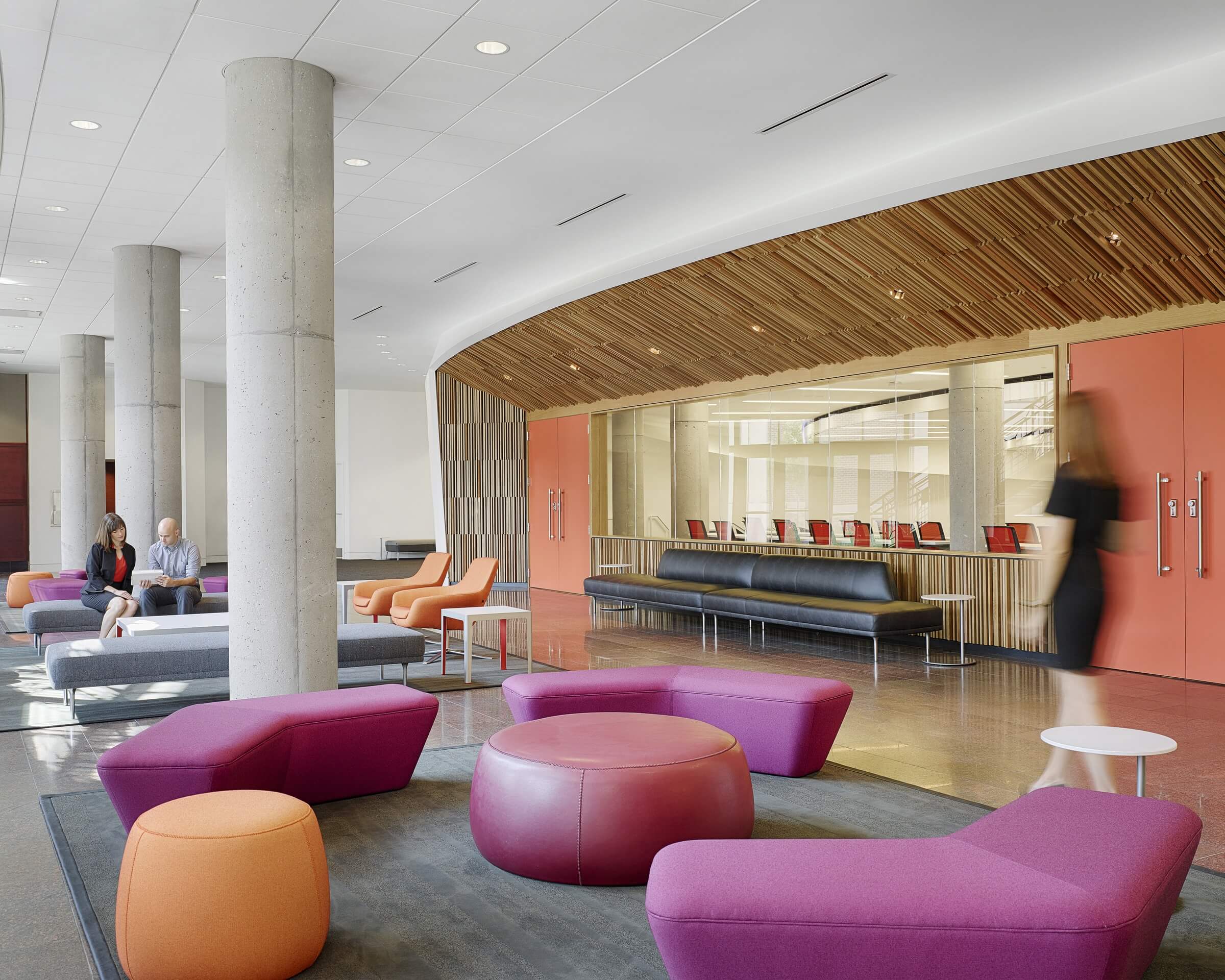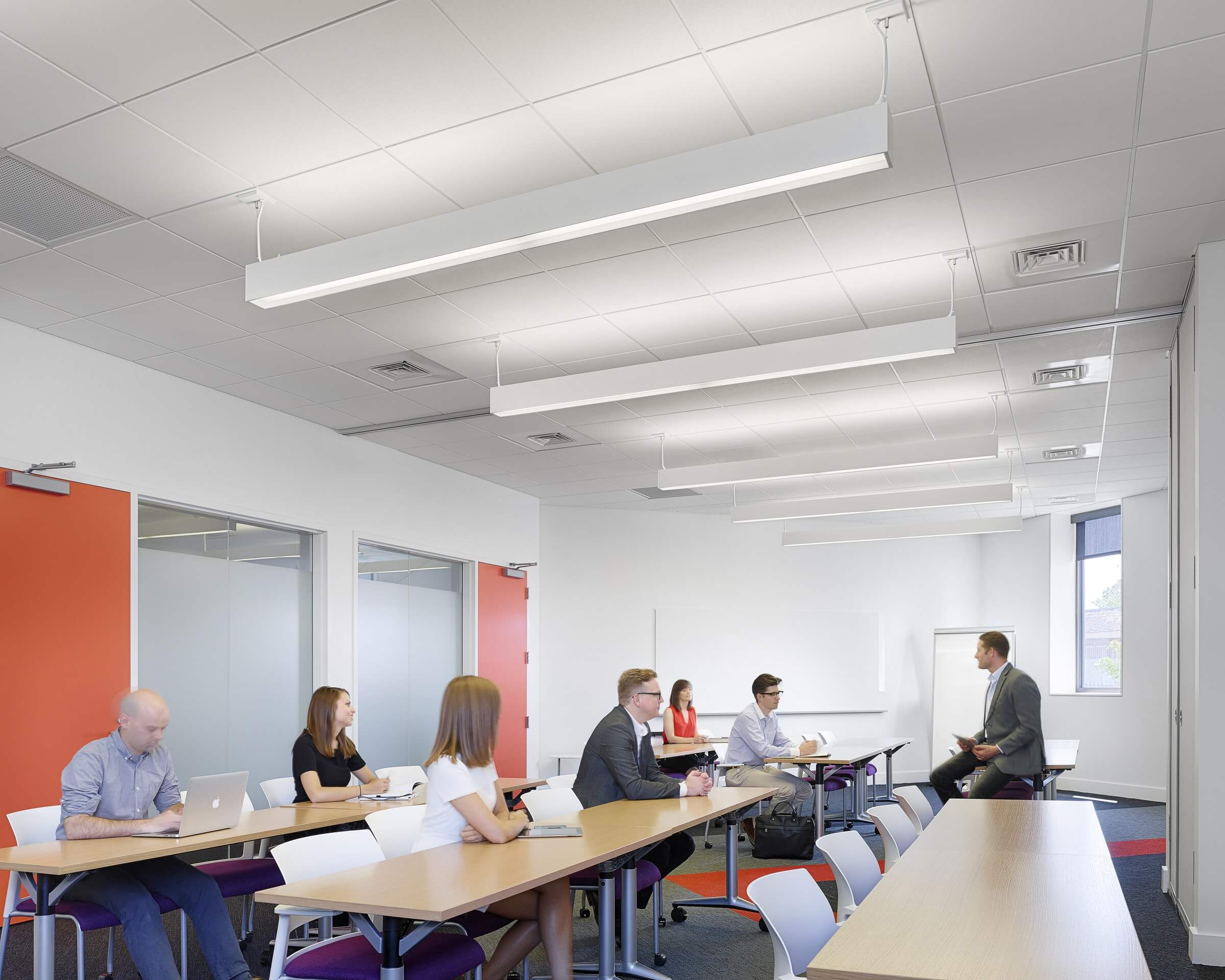 Back-of-house auditorium spaces were converted into flexible student break-out and study rooms and the entry lobby was transformed into an informal study/gathering space with playful lounge furniture. Two-way distance learning capabilities are incorporated throughout the facility.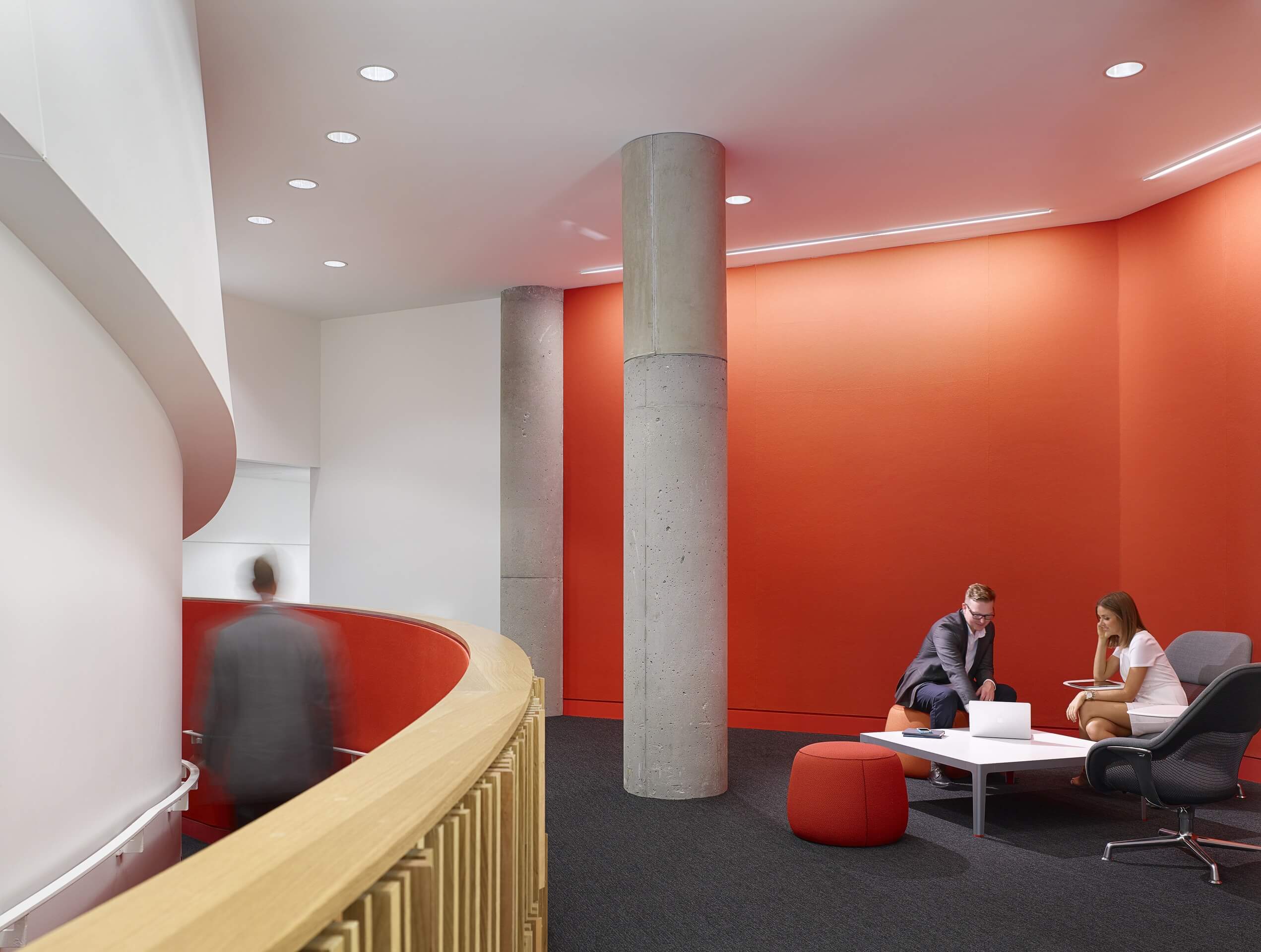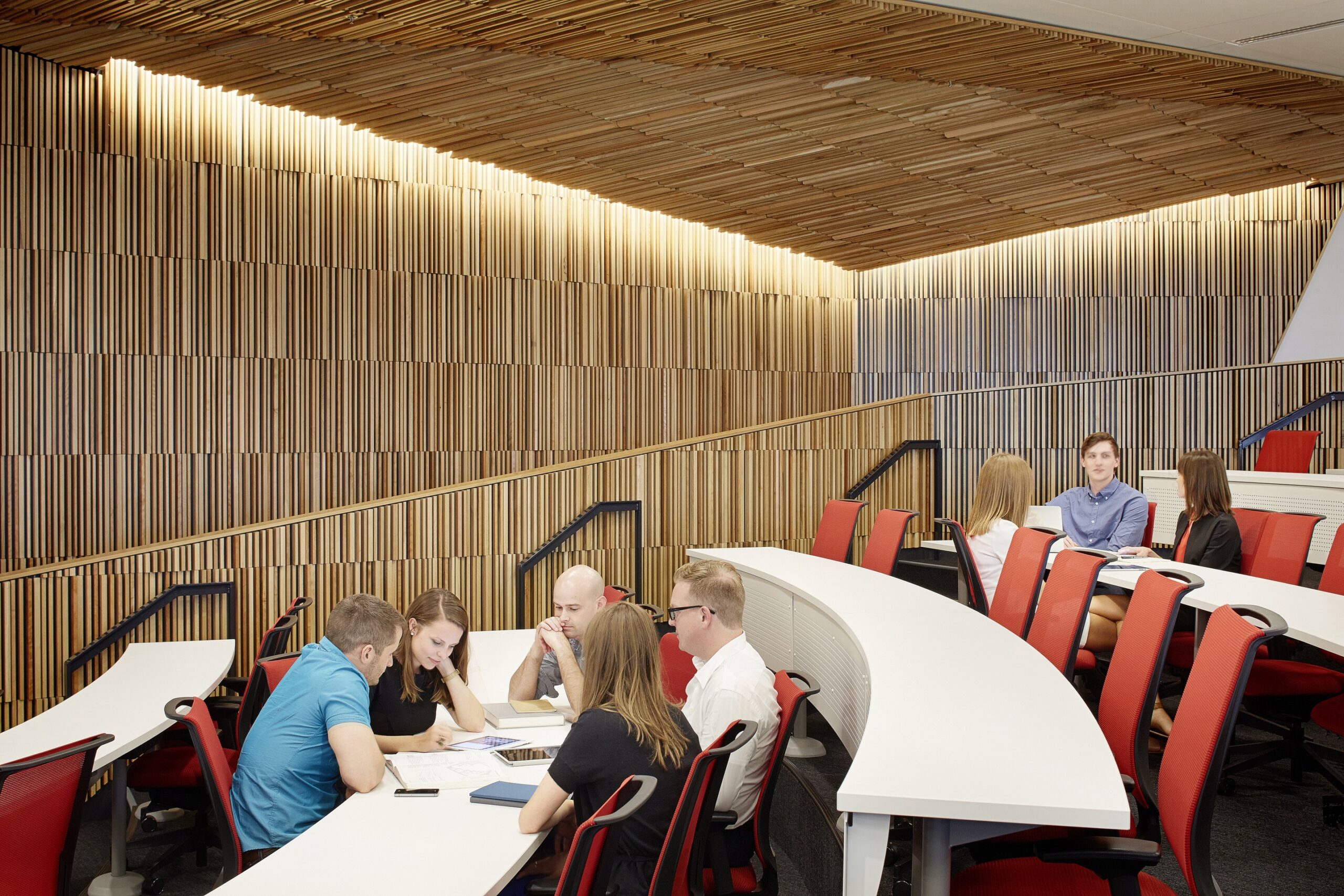 "A building that was once largely empty is now a hub of student activity, and our faculty has recognized it as one of the best spaces they have taught in. The new Academic Center has had a transformative effect on our campus and has set the precedent for future capital projects."
Tim Saxe, PE, Director of Strategic Initiatives, KCU