Center for Medical Education Innovation
Advancing clinical education through technology and training
The new Center for Medical Education Innovation is designed to put Kansas City University (KCU) at the forefront of clinical education, become a regional training destination for medical centers and practicing professionals, and put technology-rich, light-filled teaching labs in the heart of campus.
Location: Kansas City, MO
Size: 56,000 SF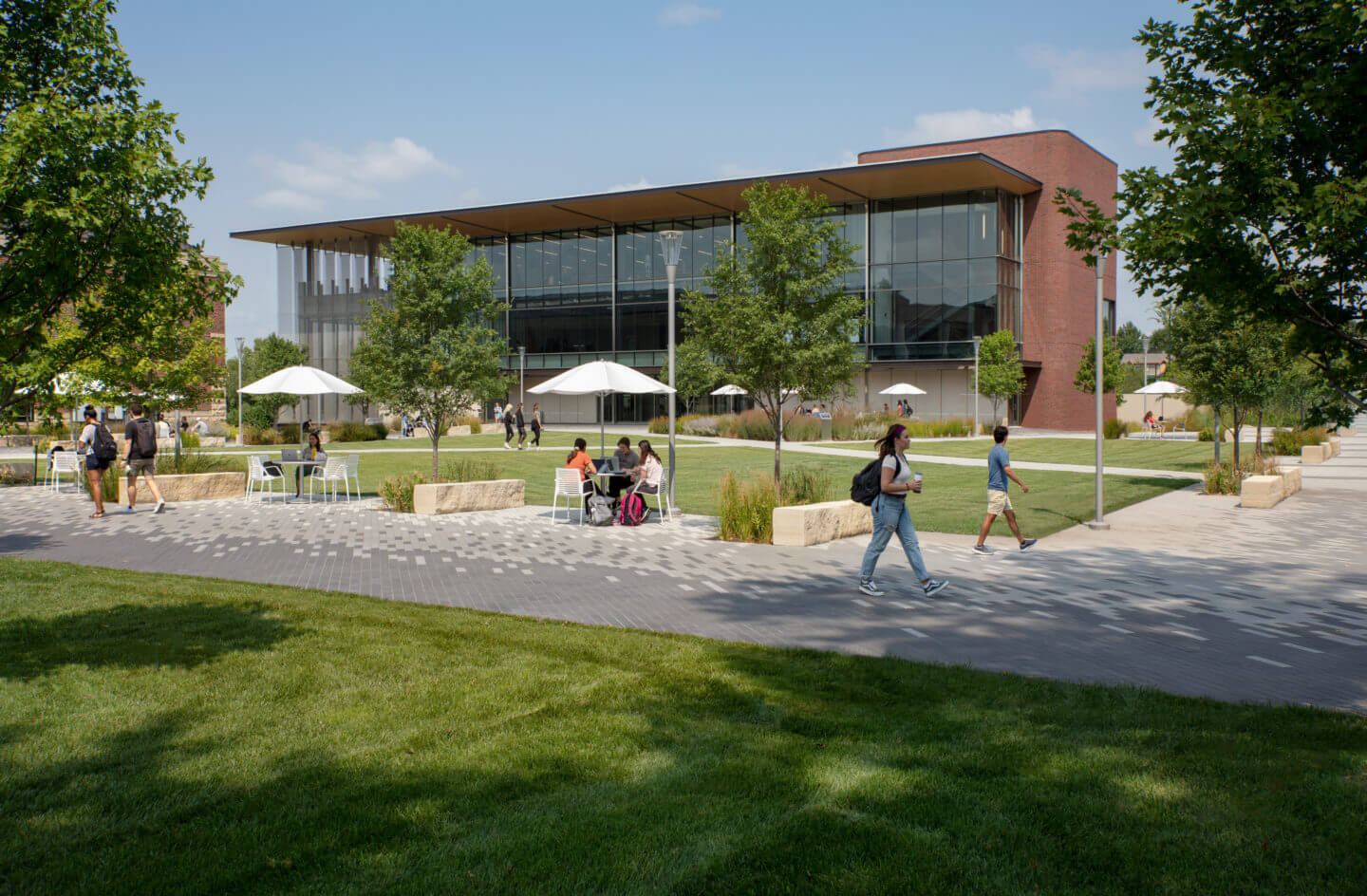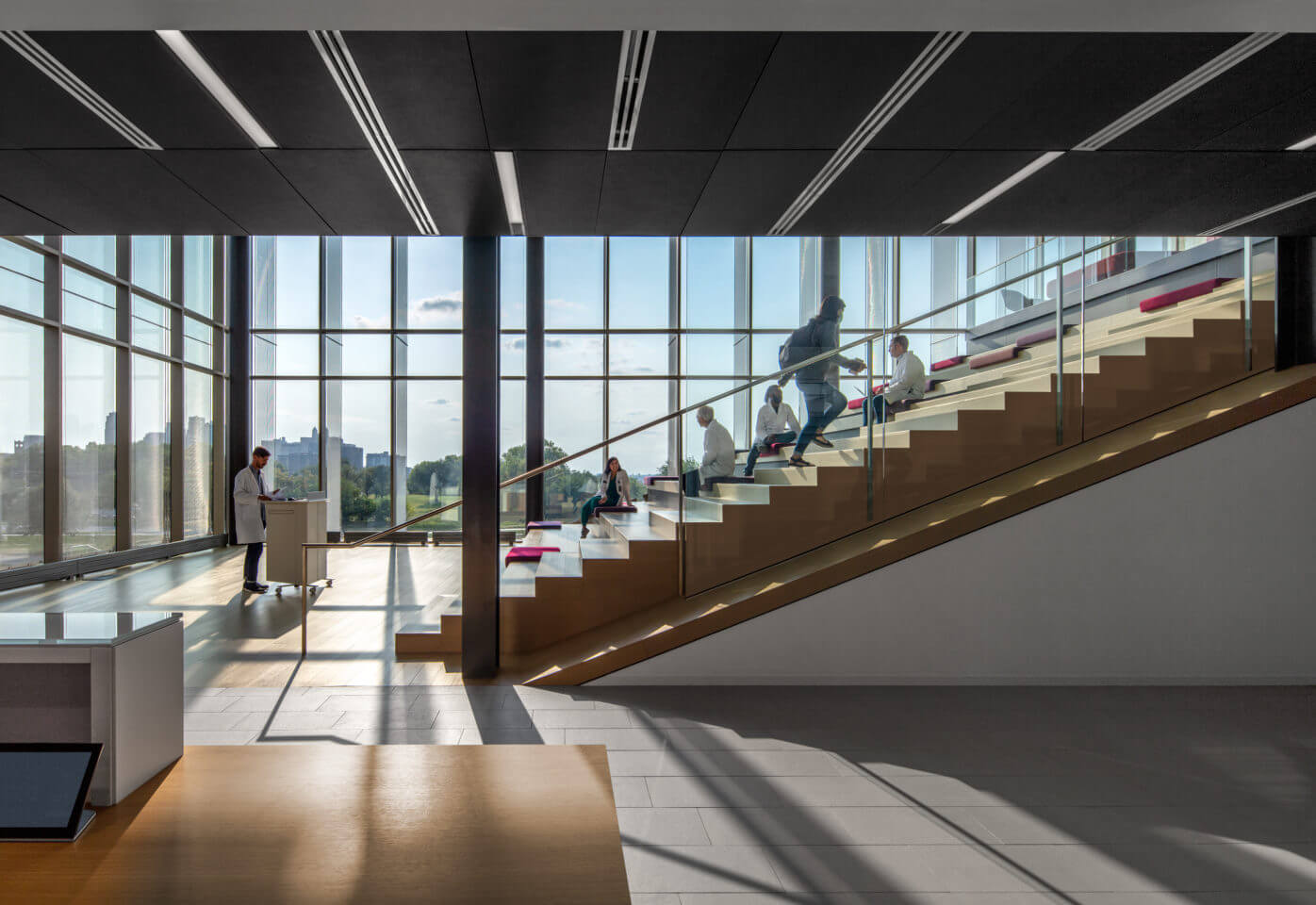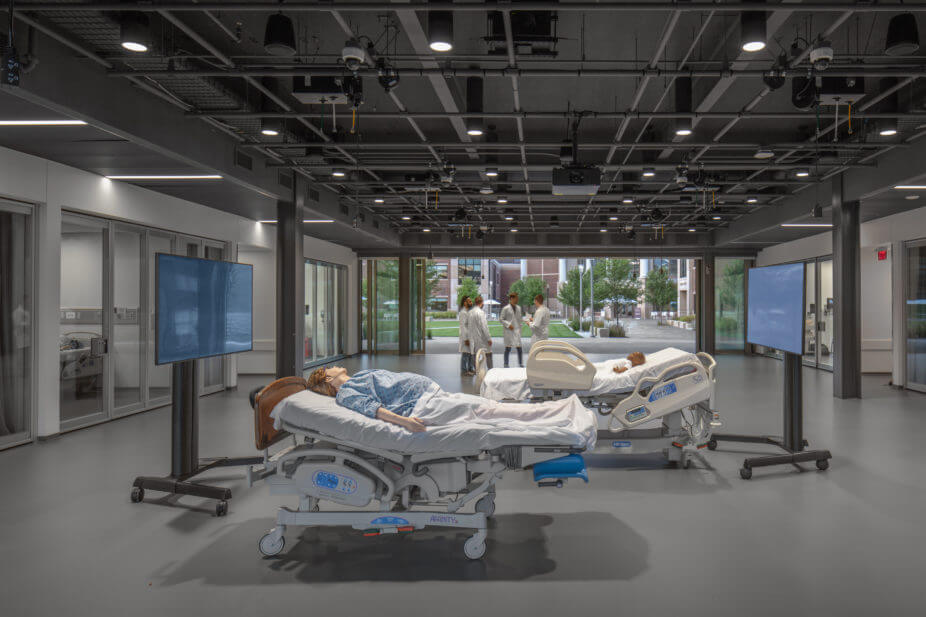 "The CMEI is much more than a building. It redefines our campus, our neighborhood and the Kansas City medical community, just as the Center's latest technology redefines medical education."
Marc B. Hahn, DO, president and CEO of KCU
The building features standardized patient rooms (where trained actors play the role of patients), high-fidelity simulation rooms (where medical robots display a variety of disease processes), a skills simulation deck that utilizes the latest in virtual reality and haptic technologies, and a simulation command center. It also includes nearly 13,000 square feet of classroom space and an advanced physical diagnosis and Osteopathic Manipulation Medicine.
Designed through a partnership between Helix Architecture + Design and CO Architects, the 56,000-square-foot facility provides the latest in virtual reality, haptic technology and simulated clinical experiences for educating the next generation of physicians and health sciences professionals.