Weaving new construction into the historic fabric of Armour Boulevard
Armour Boulevard is lined with an array of buildings that appear on the National Register of Historic Places—some upwards of 100 years old—and were once stately hotels. Their history and former grandeur provided perfect opportunities for redevelopment to keep pace with the rapidly changing needs of living in the urban core while celebrating a building's original integrity.
Location: Kansas City, MO
Size: 80,000 SF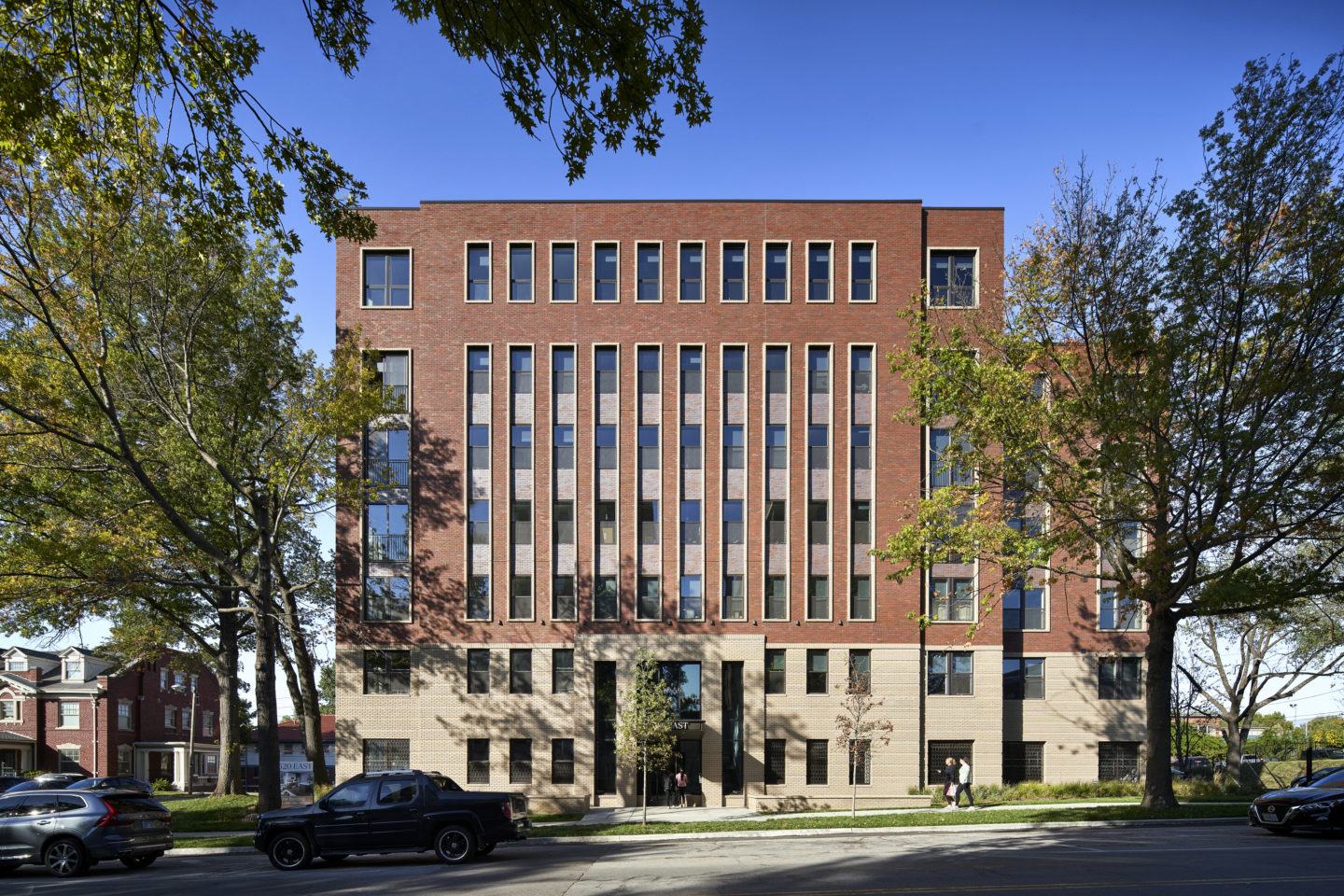 The new development at 520 E Armour is the first new construction project built on Armour Boulevard in more than 50 years. The seven-story, 110-unit building uses traditional materials of brick and terra cotta in a modern form, which drew inspiration from the shapes of neighboring buildings. Amenities target young working professionals who desire living spaces that can fit a multitude of needs, including a fitness room, resident work and community space.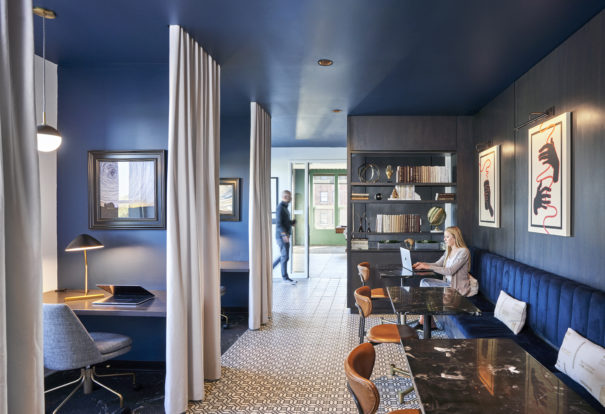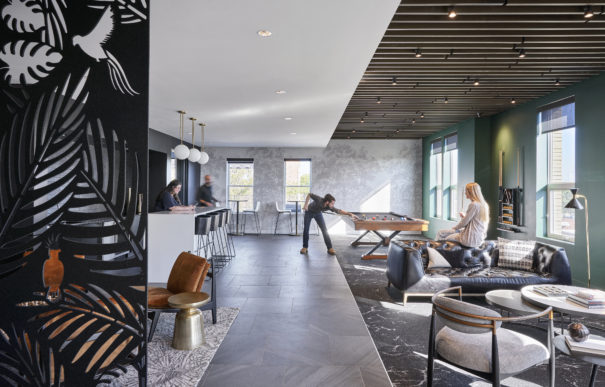 To integrate artwork in the interior space, Helix commissioned students at the Kansas City Art Institute through their Sponsored Studio Program. Their pieces offer interesting visual elements to the common areas that draw inspiration from different components of the project. In the lounge, illustrations of the family who once owned a home on the site adorn the walls. The largest piece spans two levels and is an abstract representation of wires, electricity, and communication.