Westover at the Crosswalks
Reestablishing vibrancy at a historic intersection with a balance of raw and refined materials
As the first of the four corners of The Crosswalks to be completed, Westover's presence immediately provides a moment of respite from the hard streetscape and introduces greenspace back into the intersection.
Location: Kansas City, MO
Size: 43,940 SF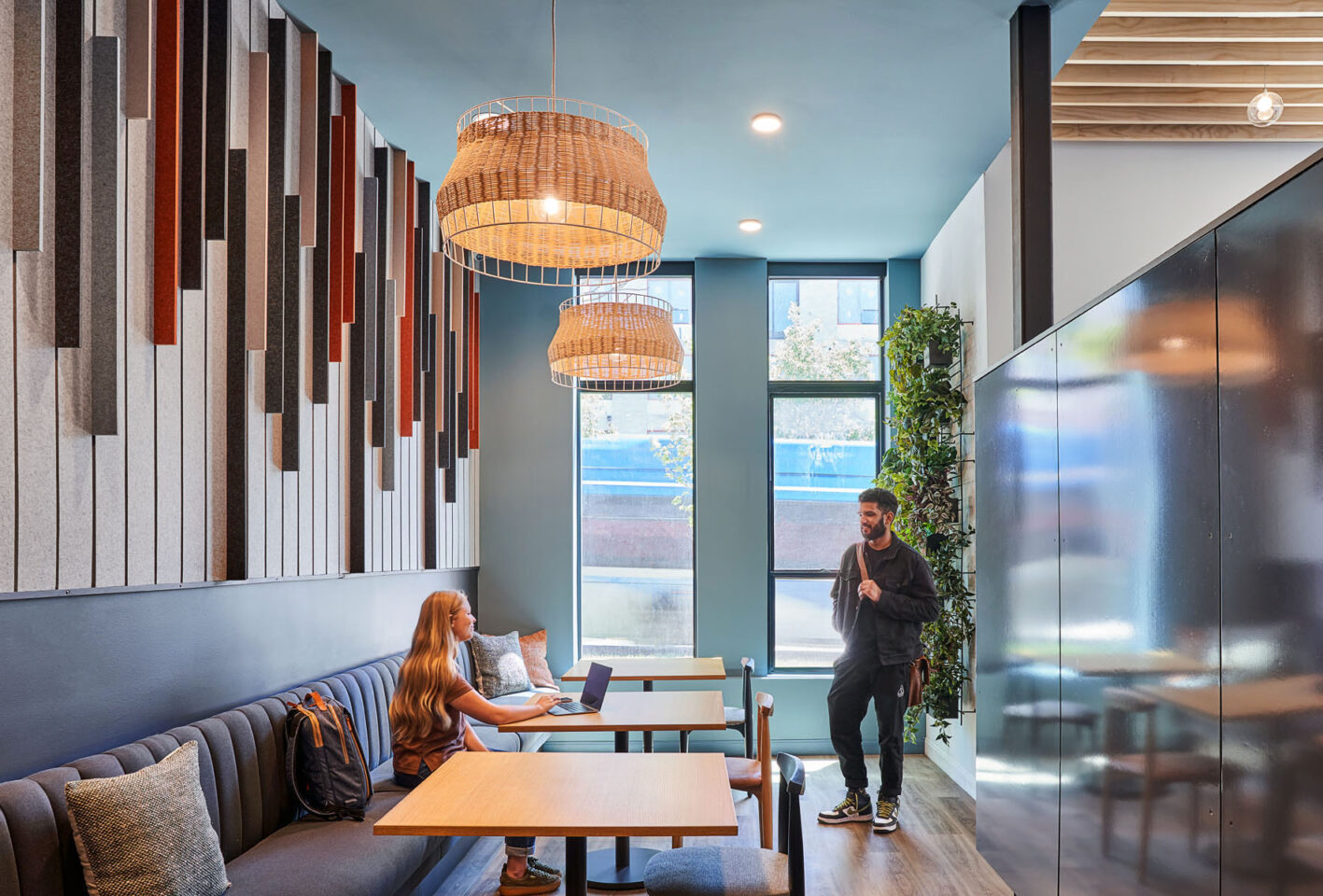 Westover occupies the northeast corner of the intersection between Armour Boulevard and Troost Avenue, replacing the surface parking lot and vacant building with a visually distinctive and distinguished destination. The infusion of the adjacent architecture and neighborhood resulted in a contemporary building within a historic spot.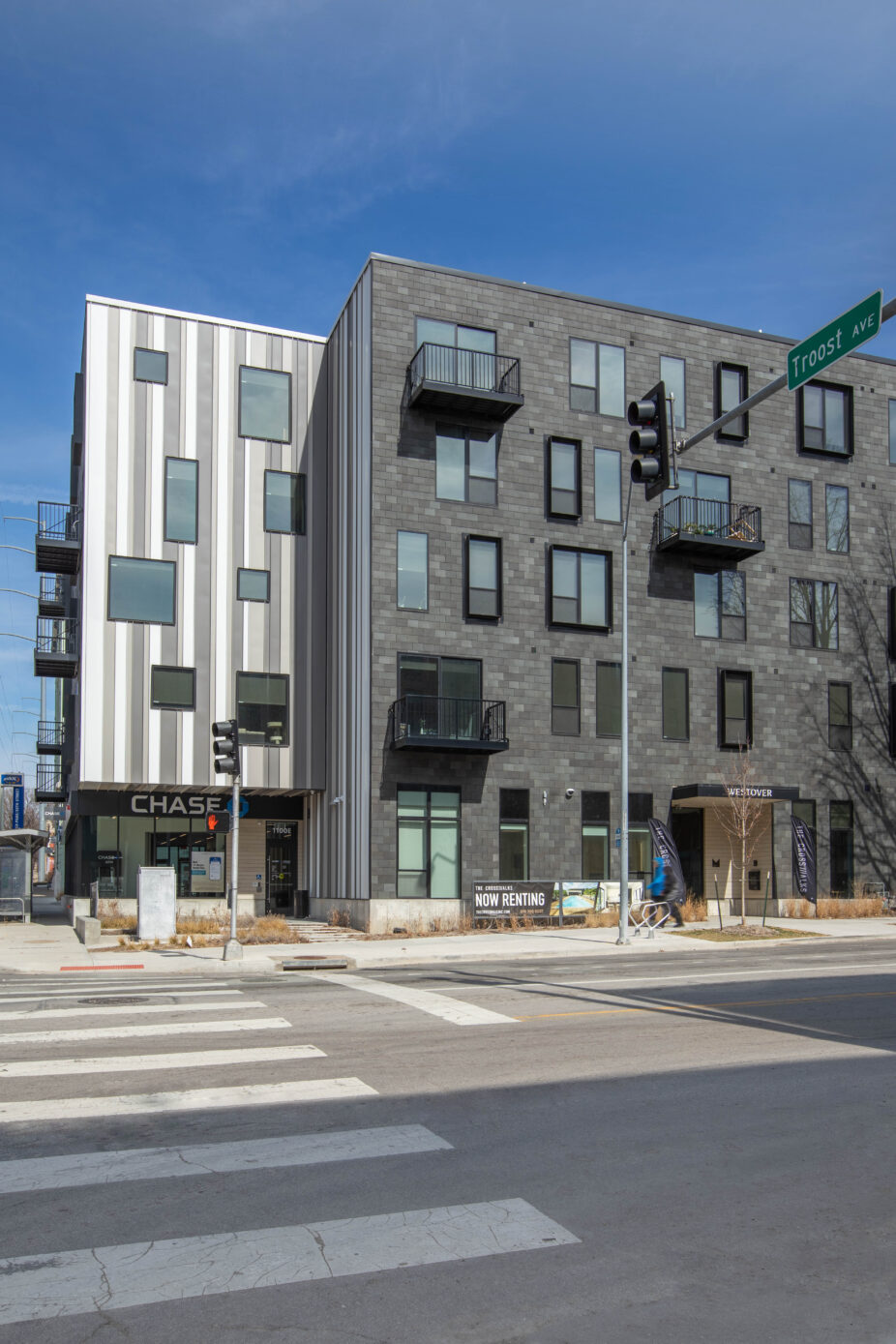 To commemorate the urban and historical context, the design team was challenged with transforming the already established space but doing so artfully. Terra cotta cladding adds character, texture, and variation to the façade. A matrix of windows and balconies blends in with some of the surrounding architecture.
The balconies gesture out to the intersection to promote connection to the activity happening on the street level. Additionally, the bold exterior breaks in the corner of the building where the two streets meet and turns into a vertical design to celebrate the area and reaffirm all that is happening in the intersection.
The ground-level features a national bank, a highly desired amenity by the community, who had almost no options in the neighborhood. Amenities and public spaces were strategically located along Troost, which sees a higher amount of vehicular and foot traffic. Residential entries were placed along Armour, a quieter, pedestrian-oriented route.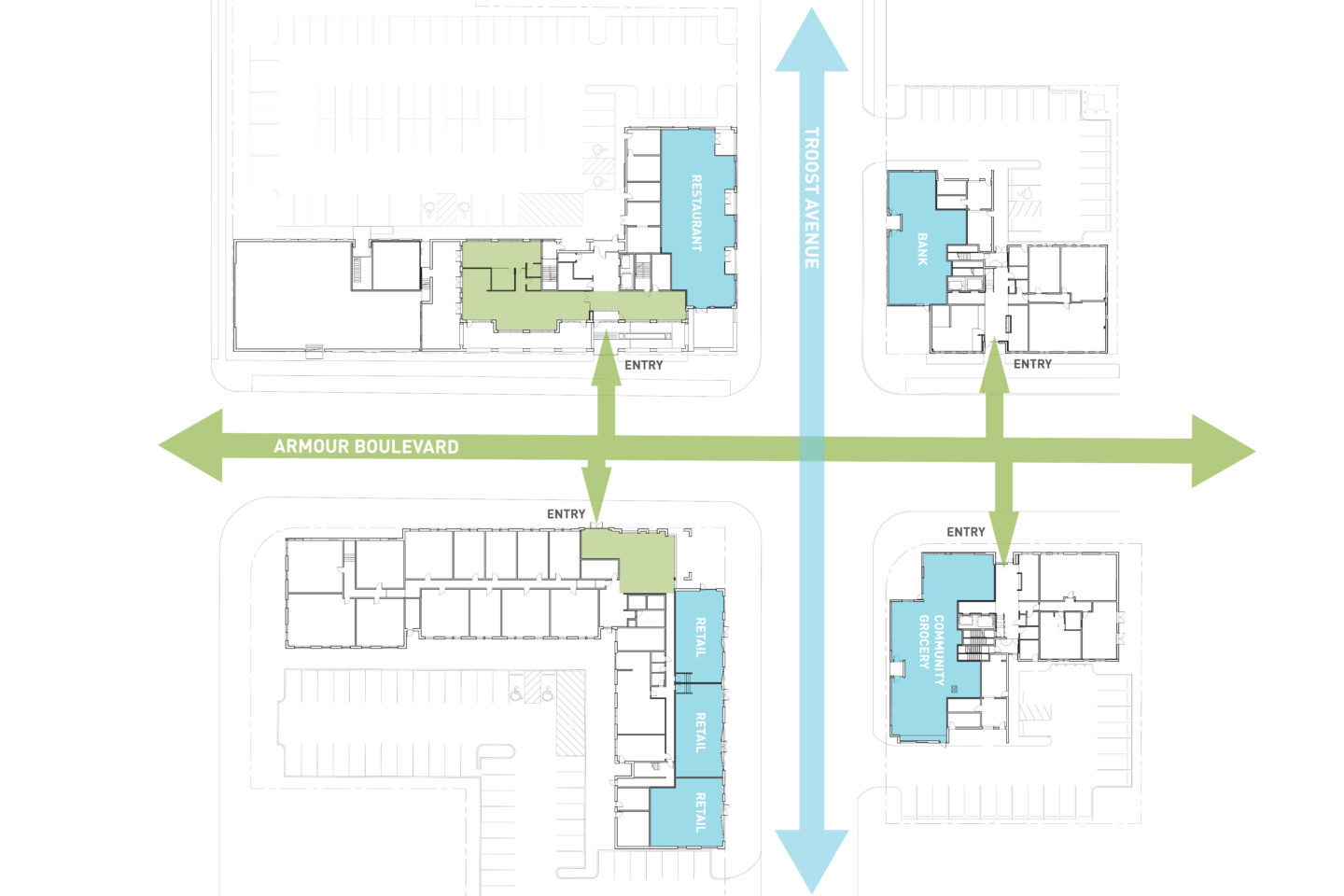 Westover's bold design carries through into the interior, where playful colors counter the monochromatic exterior. The interior details balance energetic circulation and serene focus areas, each space was carefully executed to match the bustle of Armour + Troost. Linear and geometric forms in vivid hues are delicately paired with organic materials such as wood and felt.