Leveraging modular construction to deliver a design-driven multifamily building in the urban core
34 Main is the first of its kind in Kansas City, utilizing pre-manufactured residential modules. Helix principal Doug Stockman, AIA led the team that created the concept for the mixed-use development, which features studios, 1 and 2-bedroom units with retail on the ground level. The building takes full advantage of the narrow site, positioning the commercial and residential entry on the west corner street frontage and offering views to the vibrant activity of Main Street from the retail space.
**Designed by Helix principal Doug Stockman while at El Dorado.
Location: Kansas City, MO
Size: 71,000 SF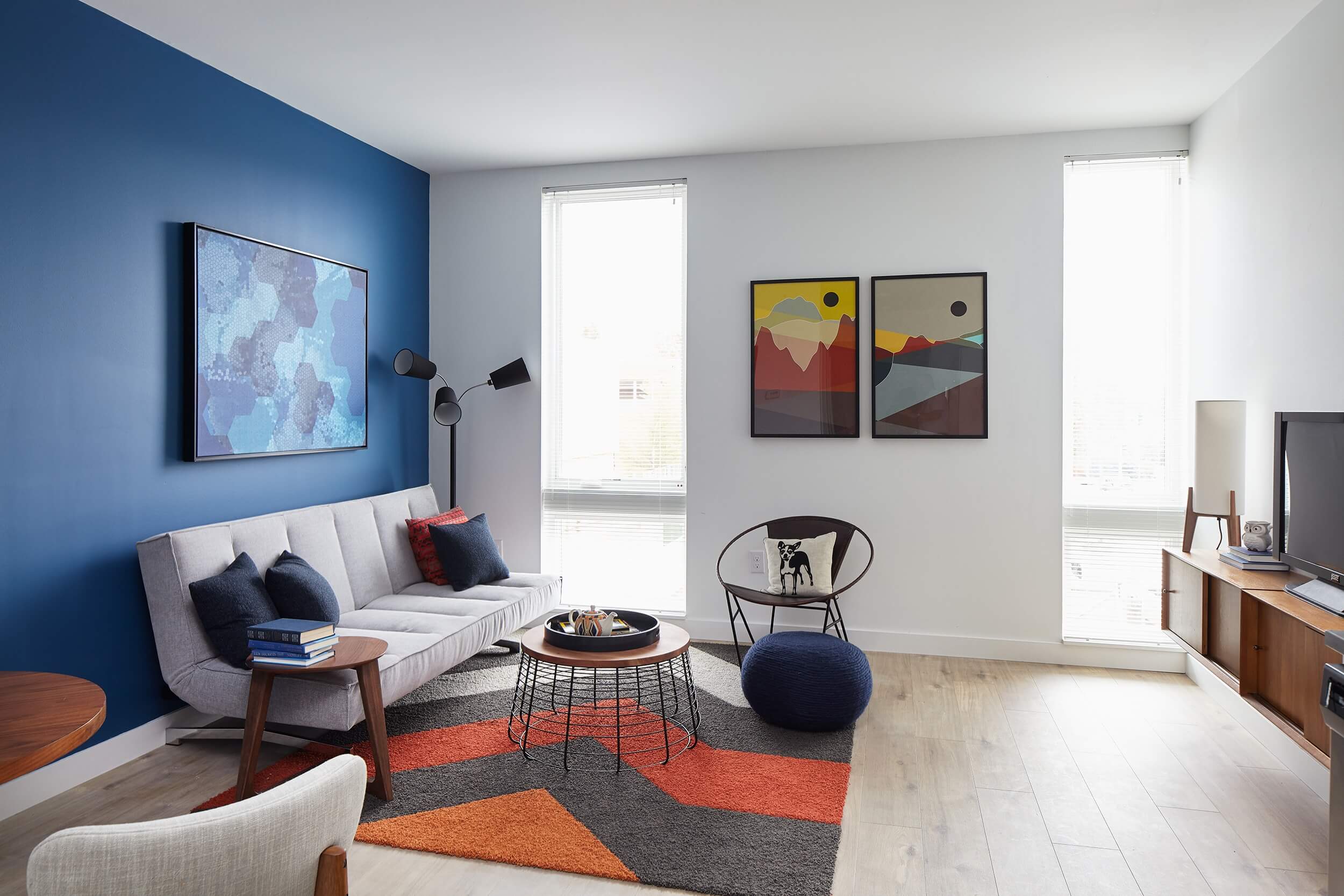 The site is closely connected to a vital mix of small businesses, restaurants and residences. 34 Main is a transit-oriented mixed-use development, designed for a new generation of urban dwellers that depend less on cars. The project asserts itself as an active participant in a vibrant midtown community that is increasingly bridging the connective tissue of Kansas City's urban fabric.
Utilizing the forward-thinking modular construction method was advantageous in many ways. Modules were constructed at a factory and shipped to the site upon completion. Once they arrived, the modules were placed on a cast-in-place concrete plinth, a process that decreased construction time and increased site sustainability.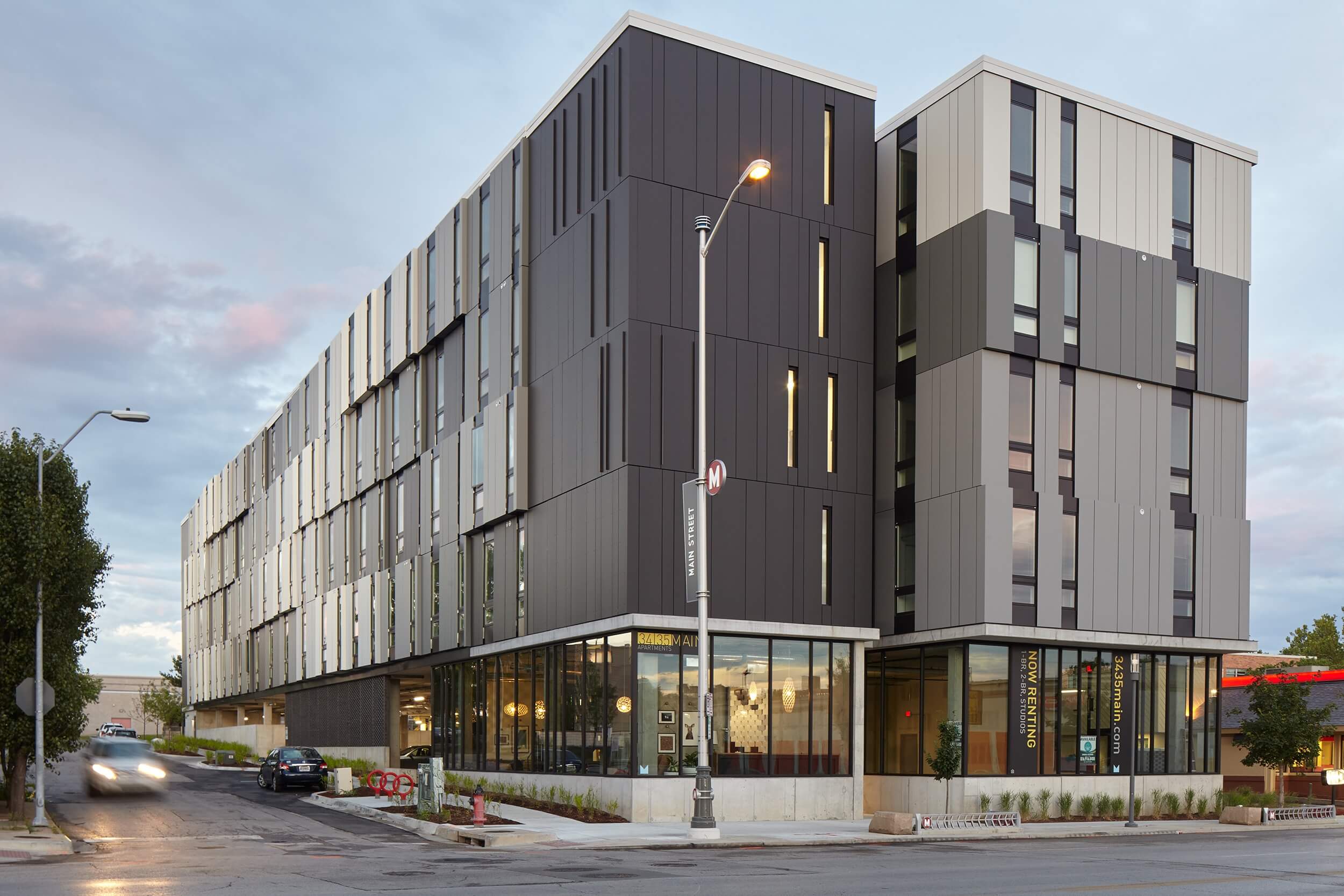 "The modular style significantly reduced the amount of waste created through construction. On a typical site, you have 7 to 10 percent materials waste. With modular we had less than 3 percent waste."
Peter Cassel, Principal, Mac Development