Corrigan Station receives ULI KC Developments of Distinction Award
Each year the Urban Land Institute of Kansas City (ULI KC) presents awards to development projects that achieve excellence in land use practice. On Friday, October 4, ULI KC recognized the work of our clients Copaken Brooks and 3D Development with a Developments of Distinction award for Corrigan Station. This redevelopment showcases Helix's continued commitment to restore and revitalize historic buildings in Kansas City's urban core. The final component of the development was the construction of the adjacent new building, located on the northeast corner of 19th and Main.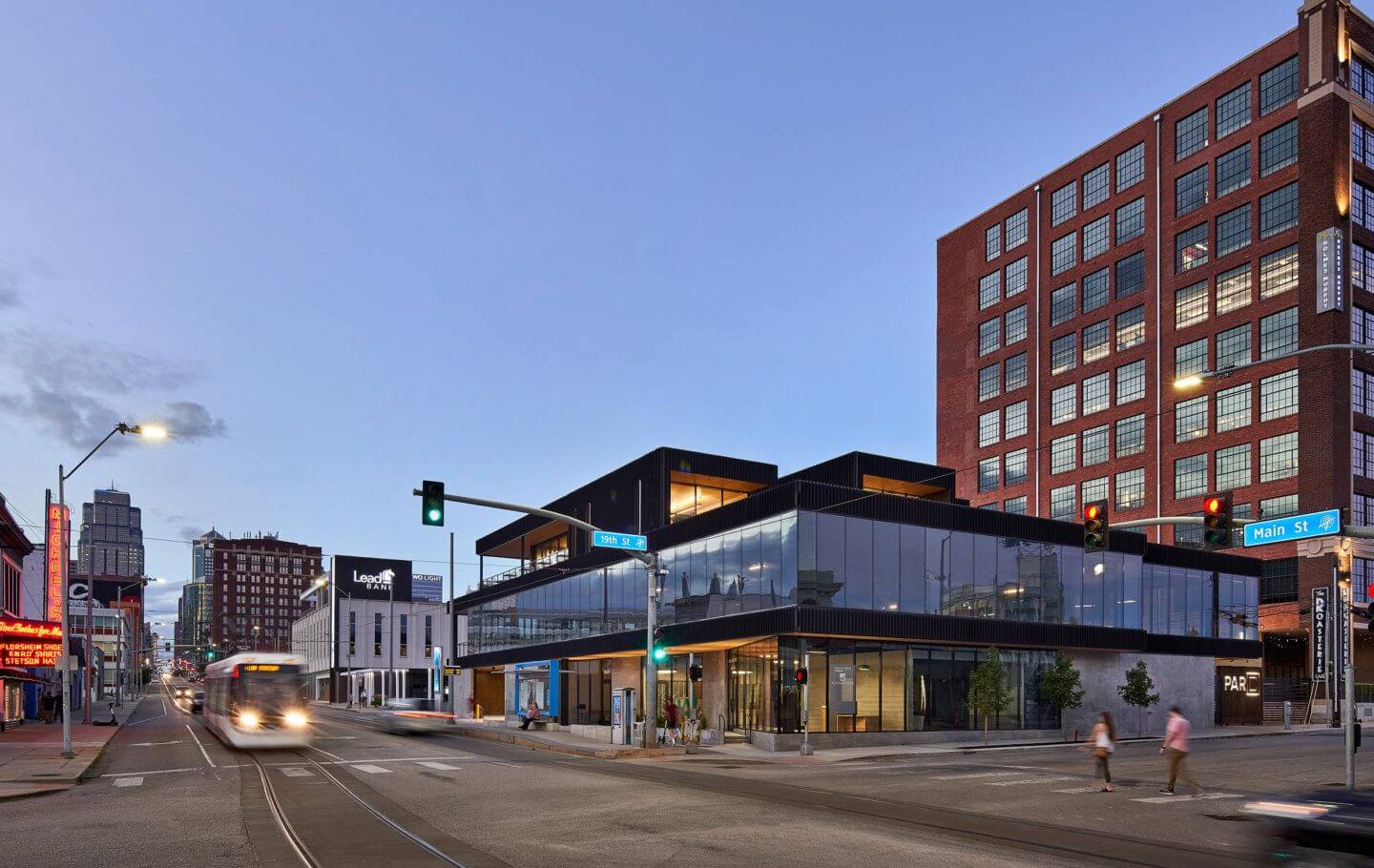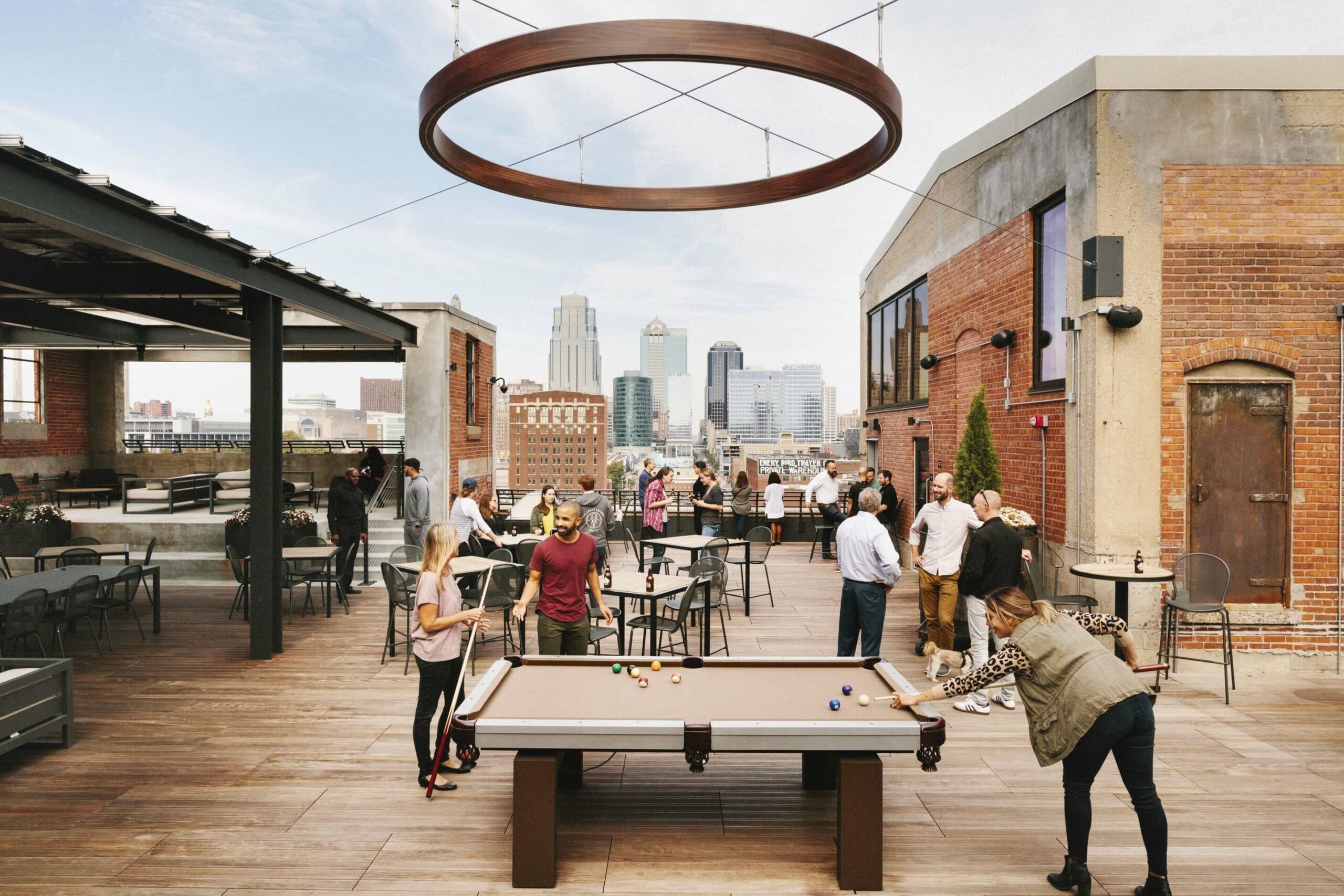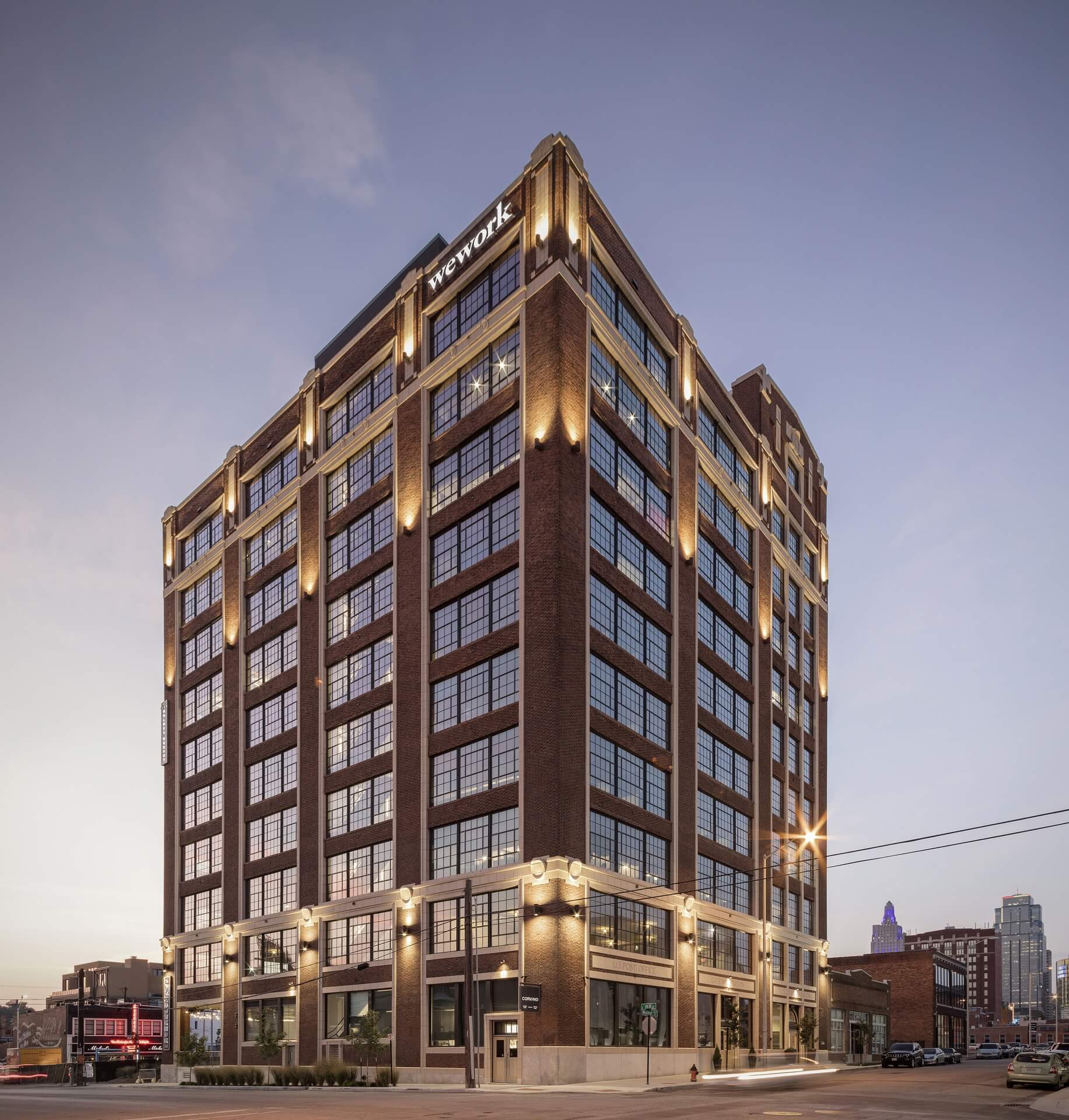 Located in the heart of the Crossroads Arts District, the 123,000 SF Corrigan Building is rich with Kansas City history. Once home to the Veteran's Administration, a U.S. Post Office, and the famous Donnelly Garment Company, the building was completed in 1921 and played a prominent role in the growth of Kansas City for nearly 50 years.
Co-owners and co-developers Copaken Brooks and 3D Development saw the building's potential to become a hub of activity, with its ideal location near the streetcar route and in the middle of other new construction and renovations happening in the area.
Tenants are a mix of entrepreneurs, designers, and a prestigious restaurant. The development and design team mindfully approached the renovation to integrate sustainable strategies whenever possible, which extended Corrigan Station's useful life with energy efficient systems, healthy interior materials, and a solar canopy.
Phase Two of Corrigan Station added a new construction building that offers office and retail space along the new Kansas City streetcar route. The building includes retail and covered parking on the first floor with office space on the second and third floors.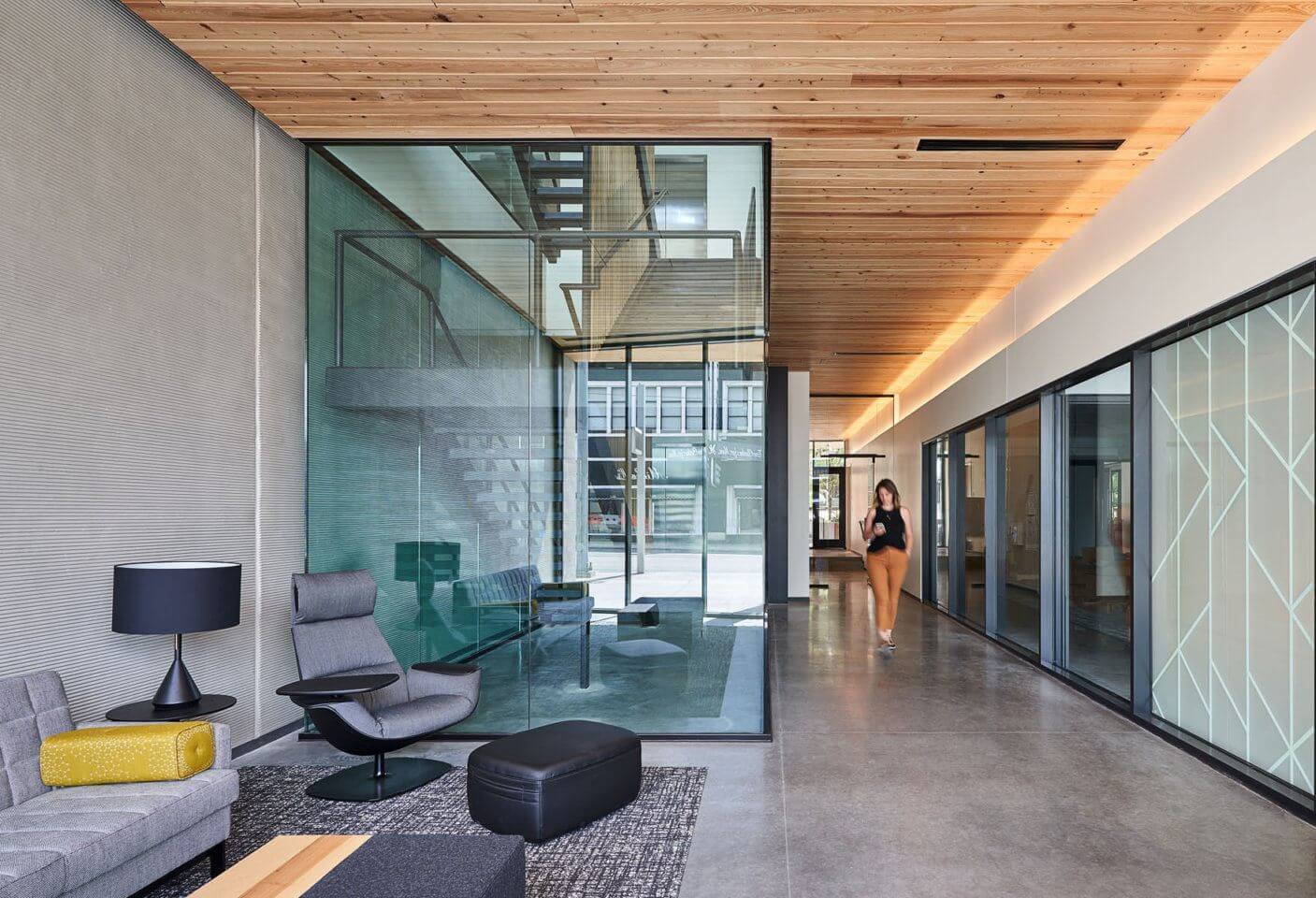 As an overall facility, Corrigan Station has already proven to be immensely successful, just a couple of years after its completion:
The lower level of the Corrigan Building is home to Corvino Supper Club and Tasting Room, an upscale restaurant that uses seasonal ingredients sourced from local farms and small purveyors.
The Corrigan Building has maintained 100 percent occupancy since it opened.
Three floors of the building brought Kansas City its first WeWork location.
Academy Bank opened its newest location on the 5,000-square-foot ground floor of the new construction portion of the development, on the corner of 19th and Main.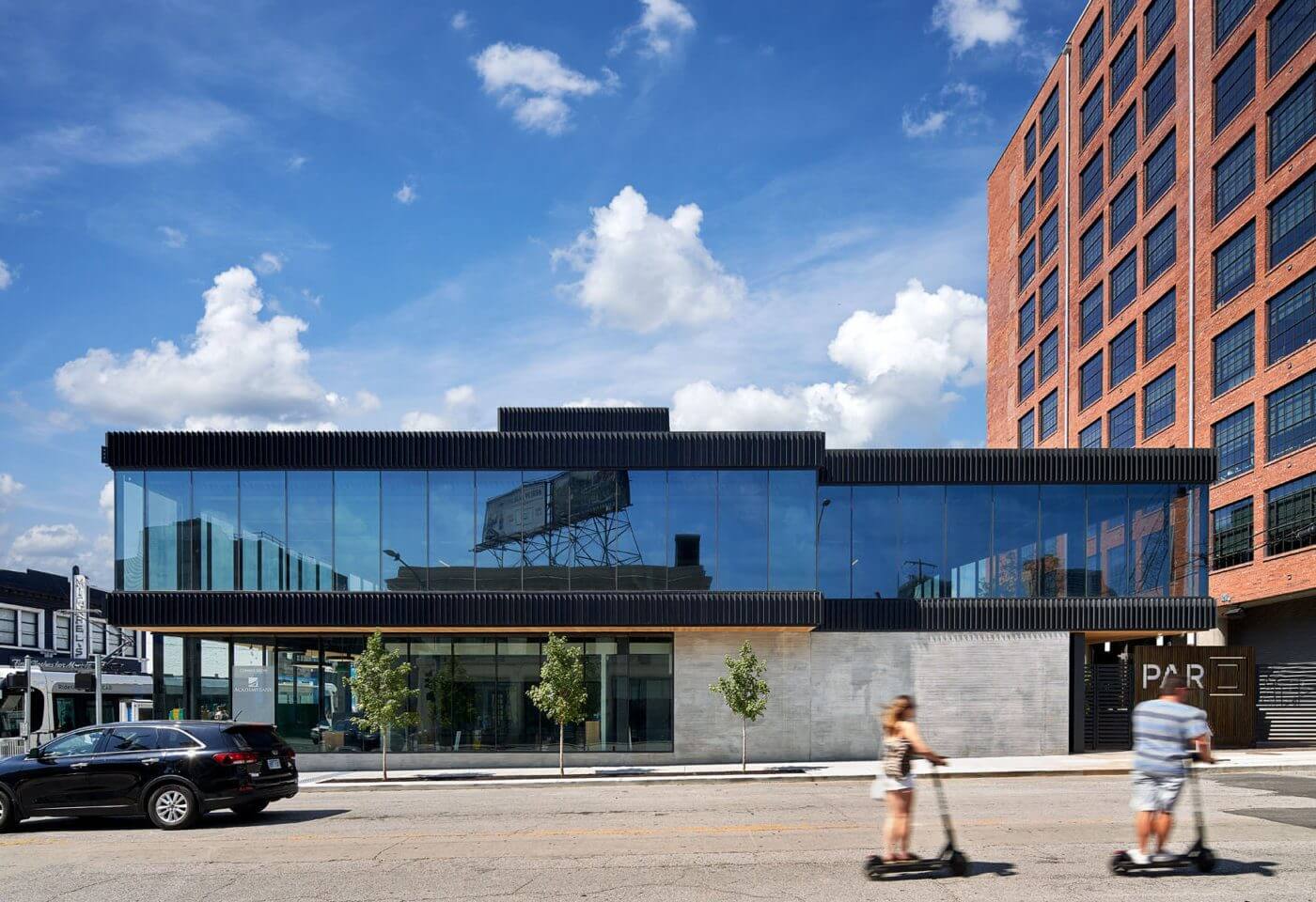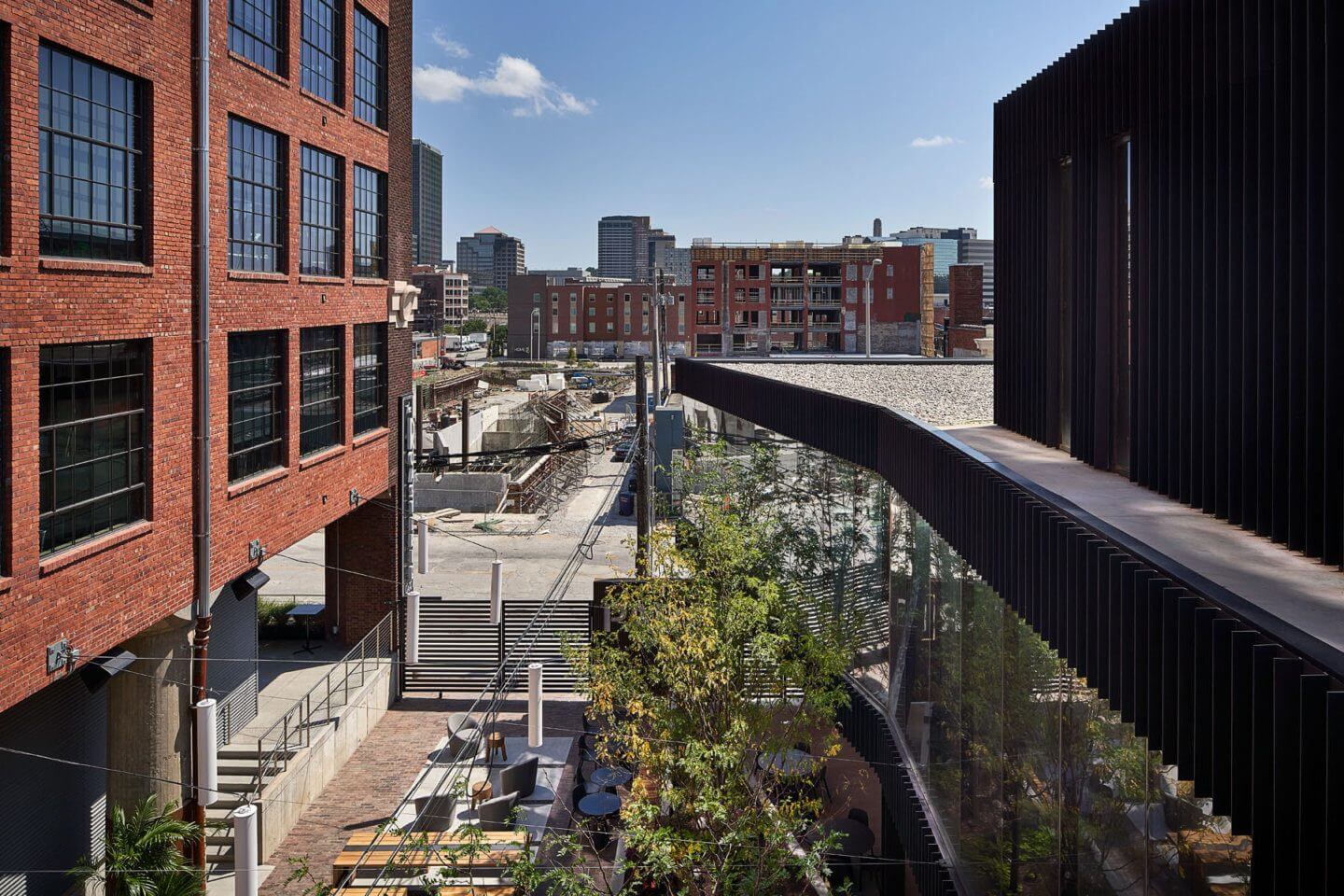 Congratulations to our clients Copaken Brooks & 3D Development, engineering partners, contractors and all design team members. Successful projects are only possible through strong partnerships, and this award is a celebration of our collaboration.
Photography by Bob Greenspan, Michael Robinson and WeWork.