Center for Medical Education Innovation Receives Merit Award from AIA Central States
Last week, Helix was honored to accept a Merit Award from AIA Central States for the Center of Medical Education Innovation (CMEI). We are always thrilled to receive awards from our peers in recognition of our work, but it is truly our clients' aspirations that deserve to be celebrated. Kansas City University, a long-standing client and visionary institution, entrusted Helix and our design partners at CO Architects to create a state-of-the-art building that puts KCU at the forefront of clinical education and offers access to technology-rich labs. 
 Developed on the edge of campus, CMEI anchors a new quad. While other buildings face inward, CMEI intentionally gestures to downtown Kansas City via floor-to-ceiling windows. The physical connection underscores KCU's mission of improving the wellbeing of the communities that KCU students and faculty serve.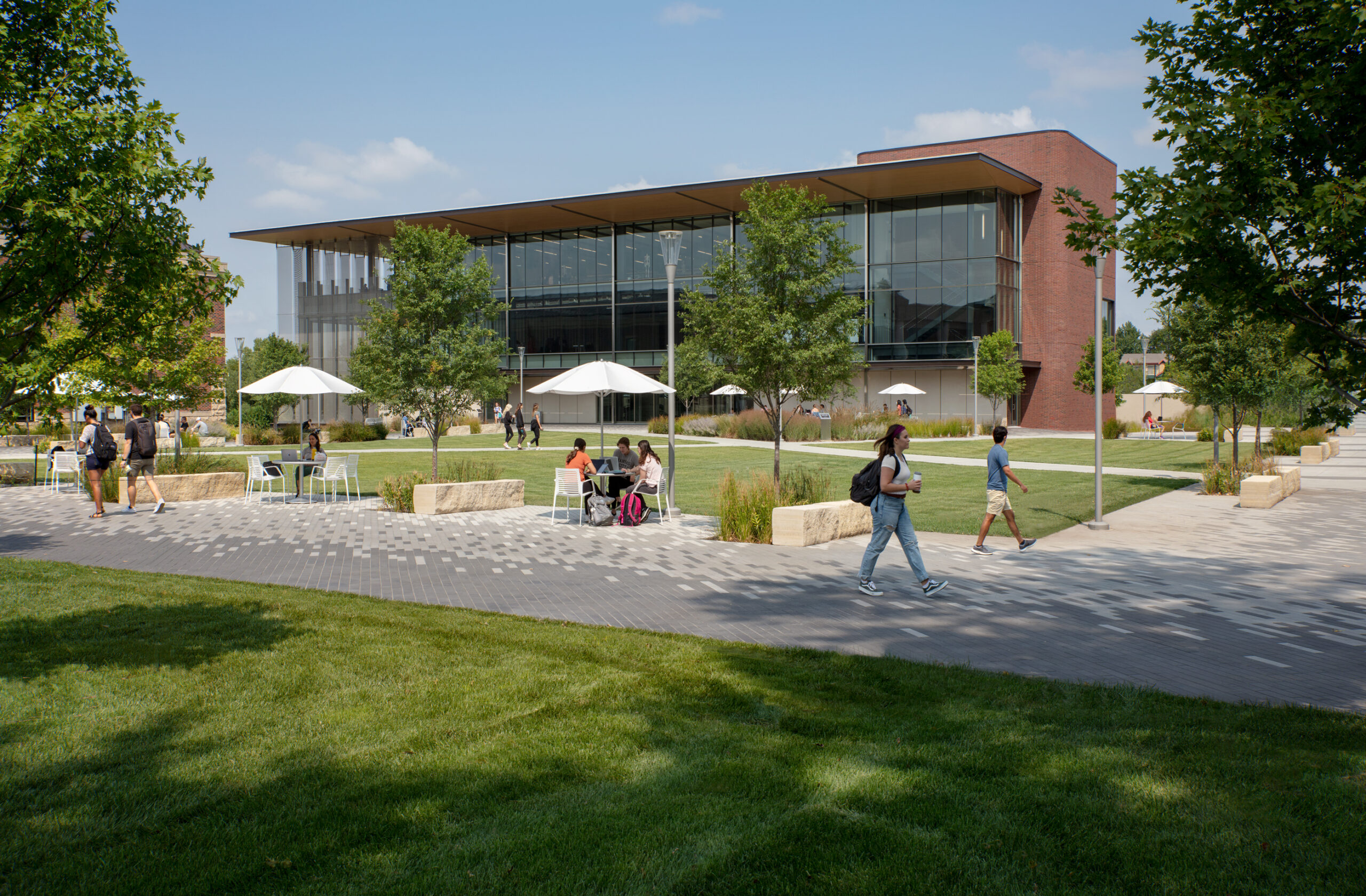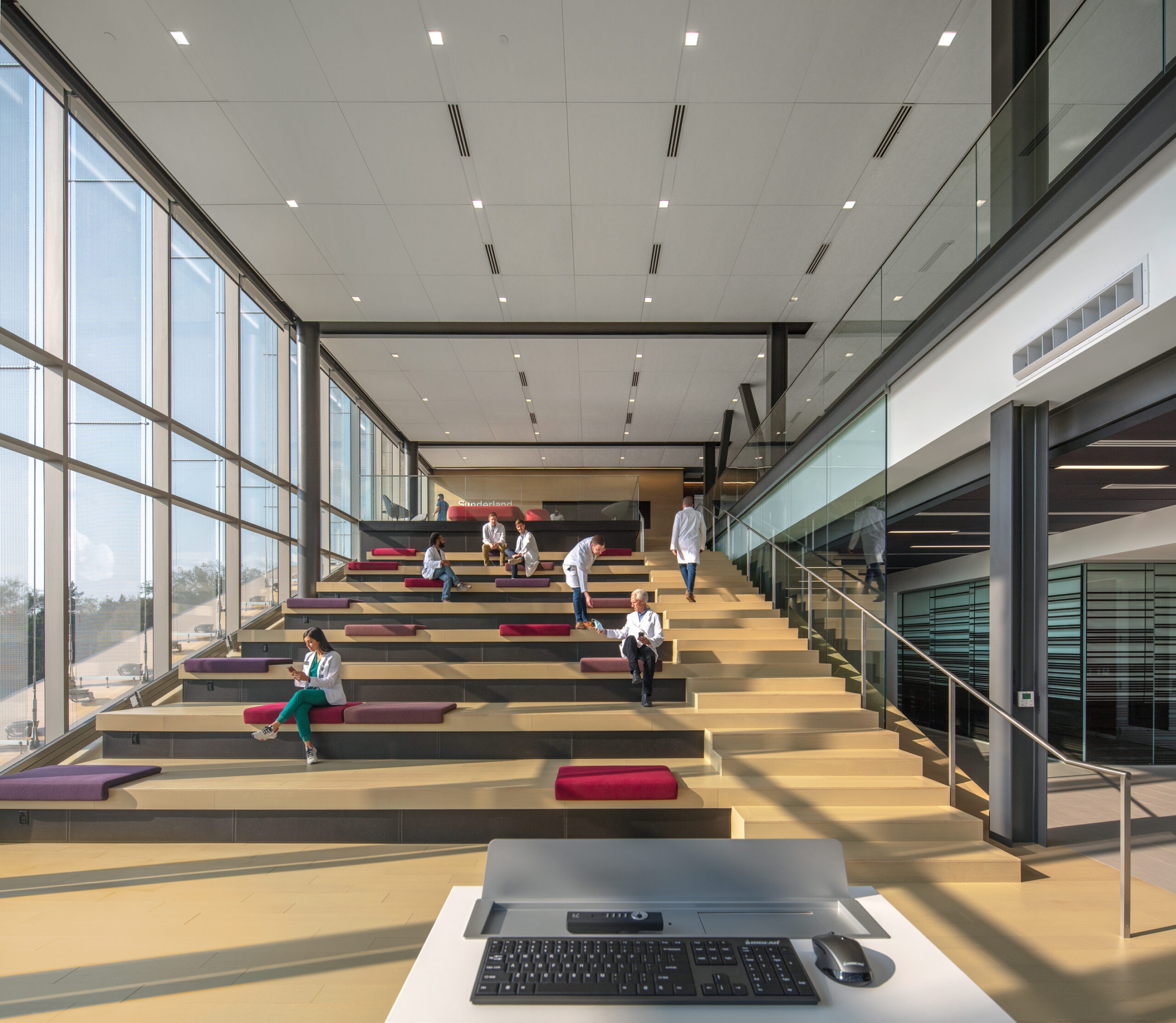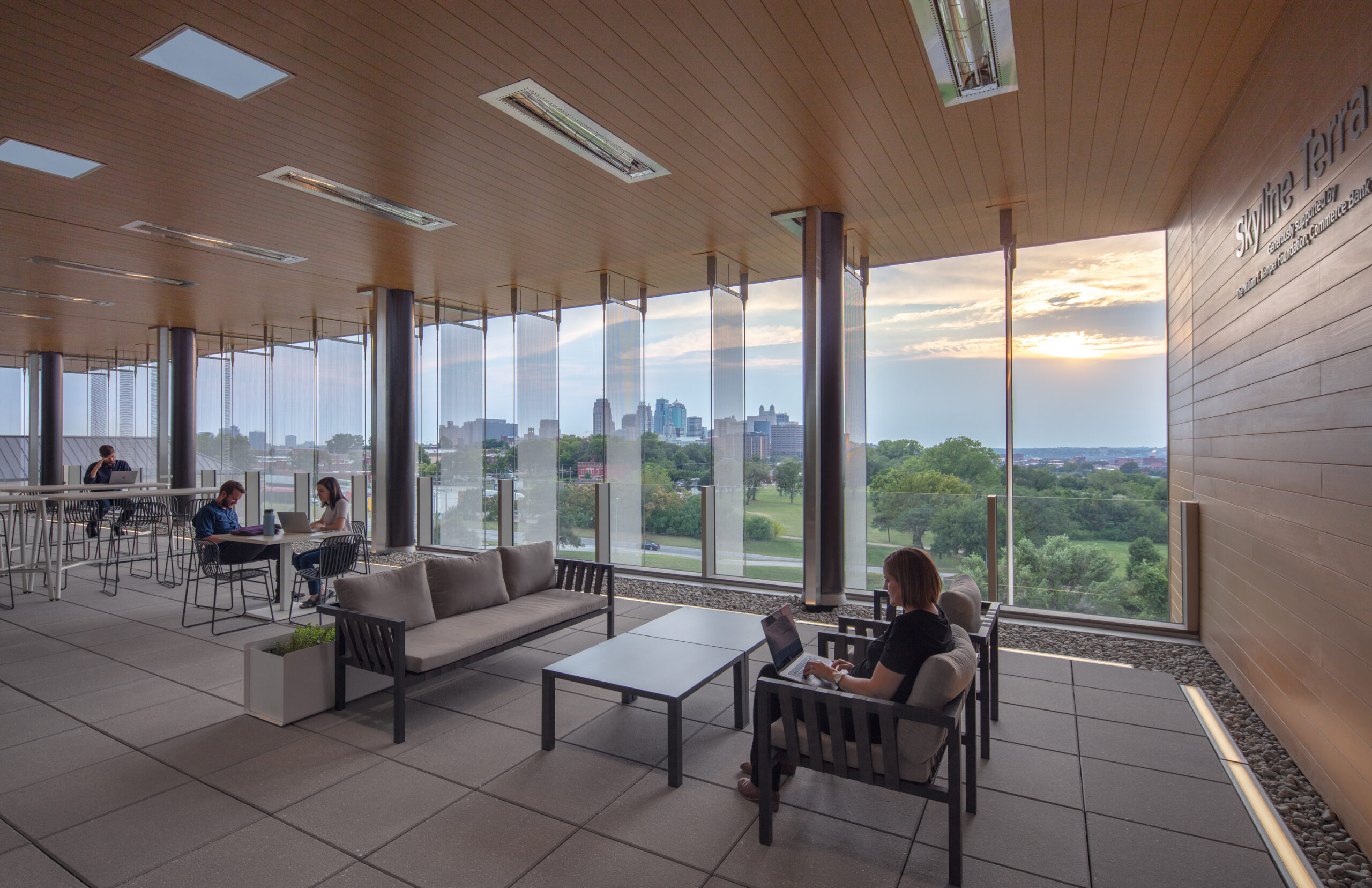 As a catalytic project that has enabled future development at KCU, CMEI exudes a gravitational pull that draws students from adjacent buildings. It addresses critical programmatic needs for the campus, the first of a new generation of buildings at KCU that support the ever-evolving nature of medical education. 
Paramount to the program and design was ensuring that the building can evolve alongside technology and pedagogy. Currently, CMEI provides a five-fold increase in simulation space at KCU. An innovative approach to the simulation deck allows the suite to open to the quad and run exercises from outside all the way through treatment in the simulation rooms. Because of the deck's generous size, simulation scenarios are limited only by the faculties' imaginations.