DEKC 2022: Helix brings home two AIA KC Design Excellence Awards
Each year, the Kansas City design community comes together to celebrate the impressive and thoughtful projects that emerge from local firms. During the annual ceremony, two Helix projects were recognized with AIA Kansas City Design Excellence awards.
Center for Medical Education Innovation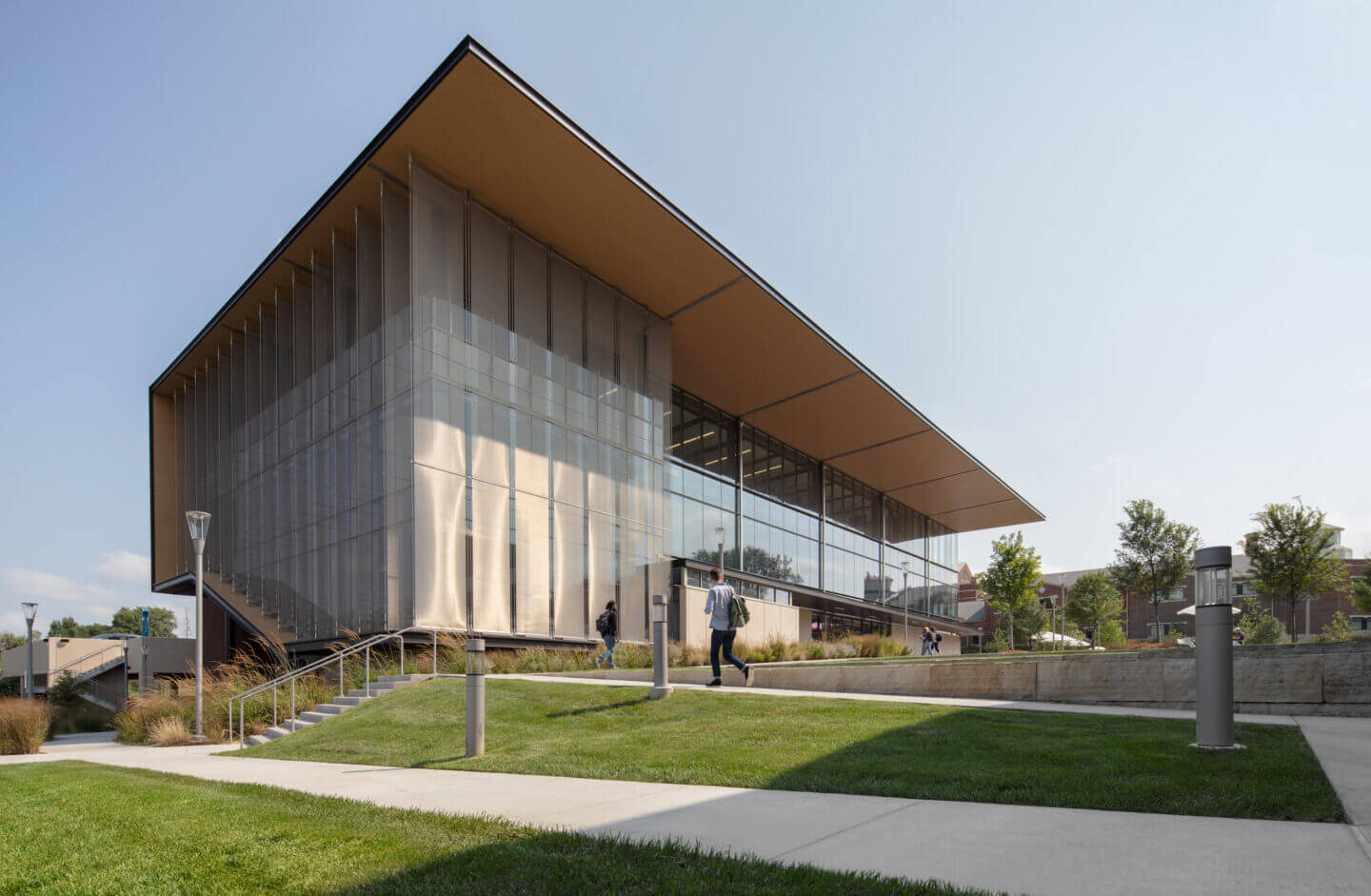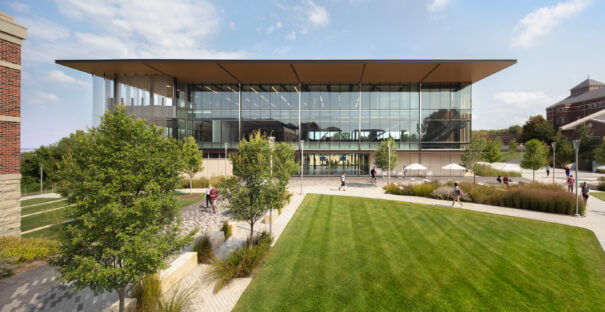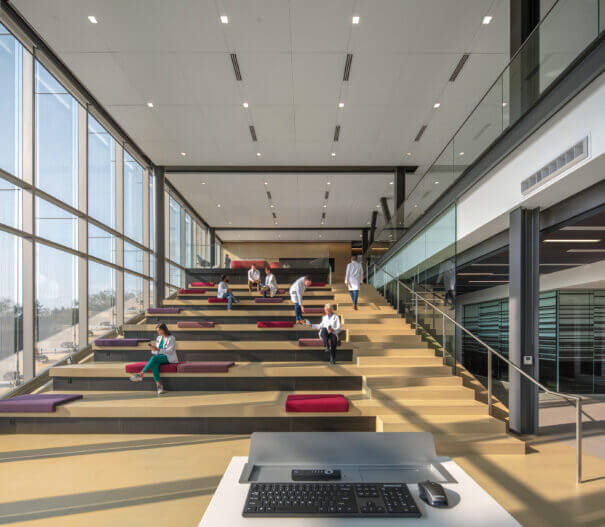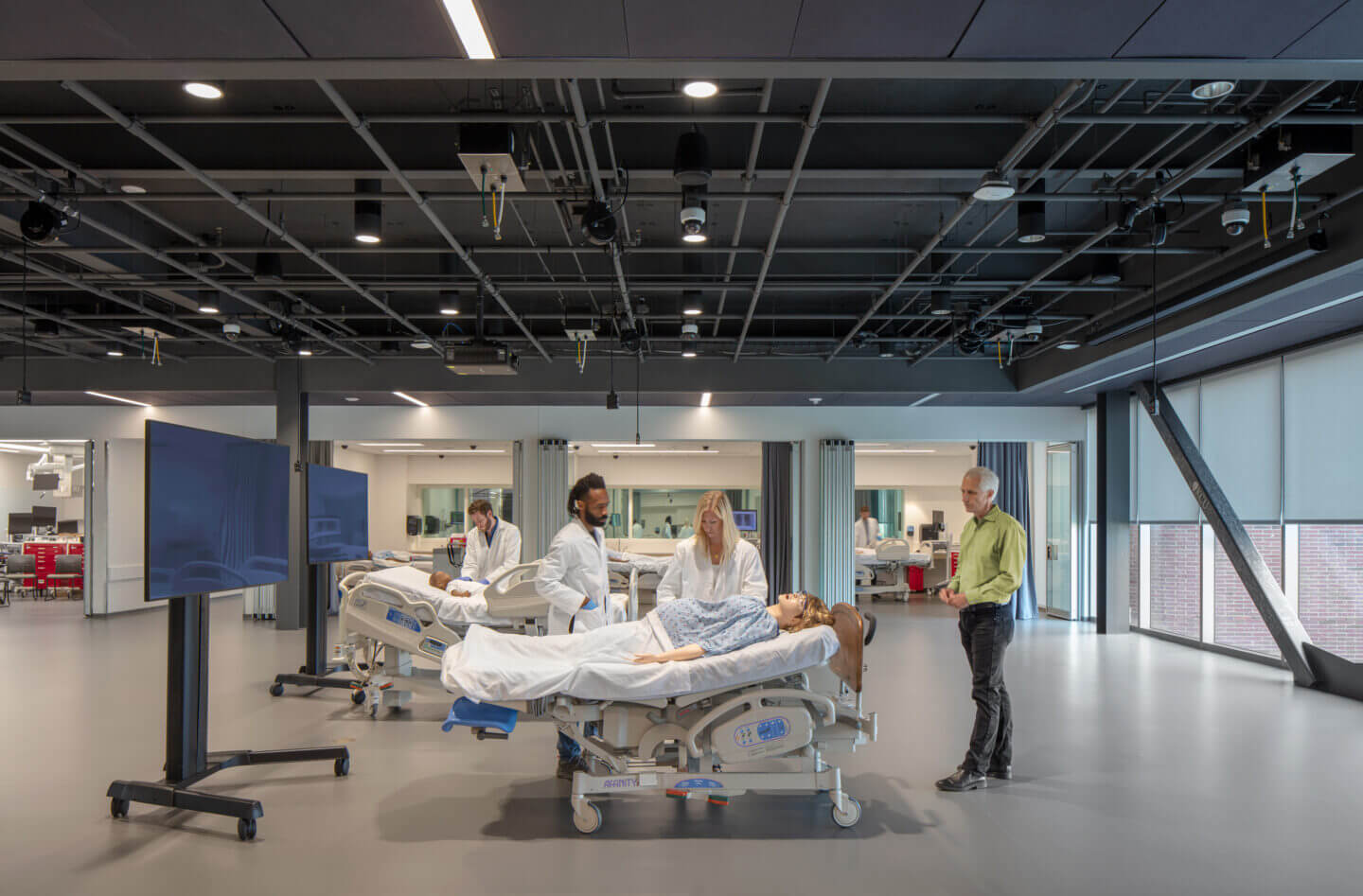 "The jury appreciates the loose fit approach to programming in space and how it anticipates growth and change. The project prioritizes urban and campus design contributions and strengthens connections between interior and exterior spaces and uses."

"This includes a generous flexible simulation lab that literally opens and expands interior teaching space into the outdoors at ground level and roof level. This is unique for campus medical school buildings and the jury hopes studies of this will prompt other institutions to consider strategies and benefits for connecting interior and exterior environments and direct and indirect users. Interiors are spacious and day-lit with adjacencies that suggest adaptability to changes in pedagogy technology and function."
– AIA KC 2022 Jury Comments
Client: Kansas City University
Team: J.E. Dunn, Henderson Engineers, Walter P. Moore, Confluence, NV5
Photography by Bill Timmerman.
Colbern Road earned a Merit Award for Architecture. Looking beyond the confines of shelves, a new MCPL branch has become a coworking hub. As a hybrid library and workplace, it merges typical services with a coffee shop, community and meeting rooms, and a variety of furniture arrangements that align with progressive workplace design. Designed in collaboration with Sapp Architects.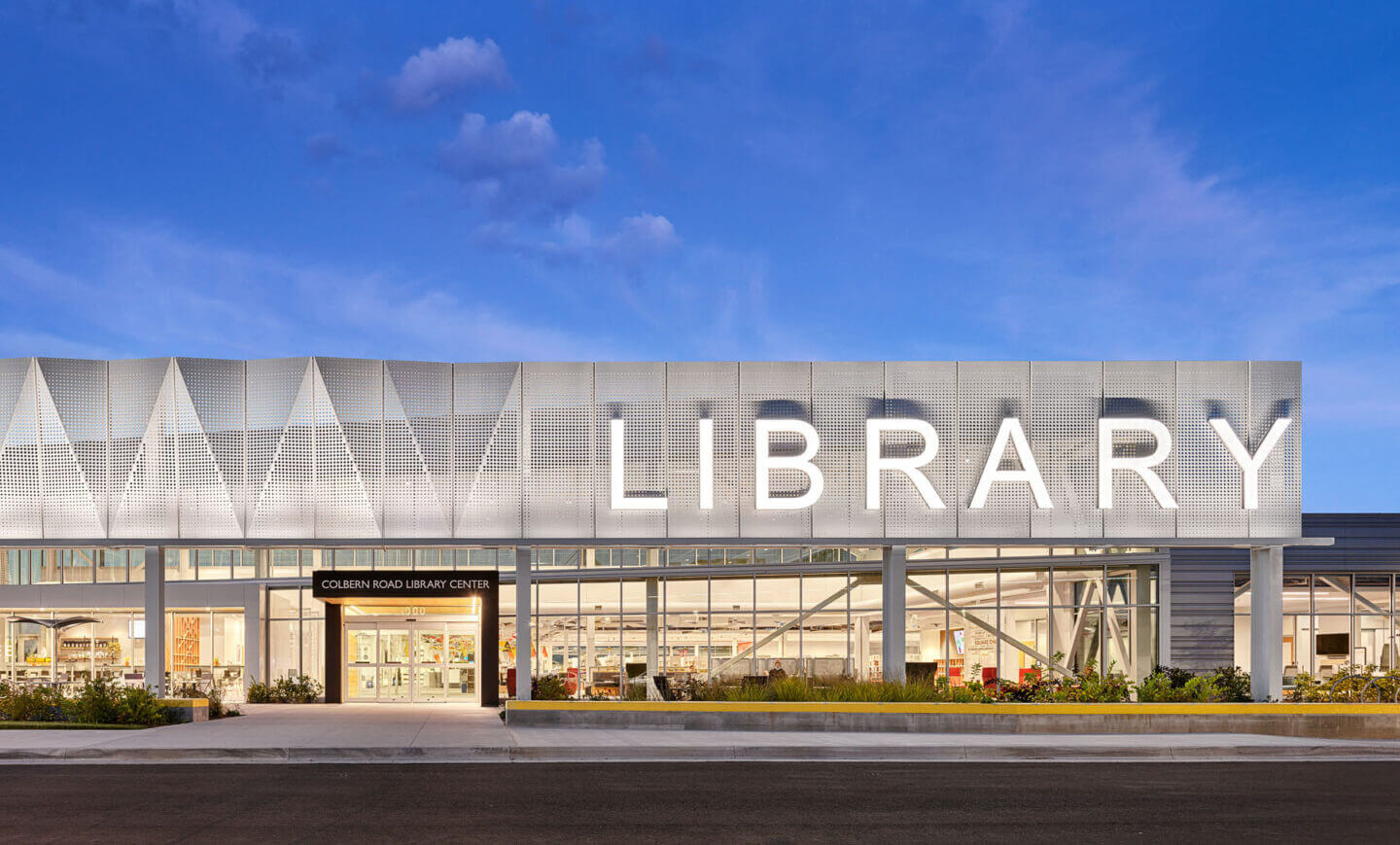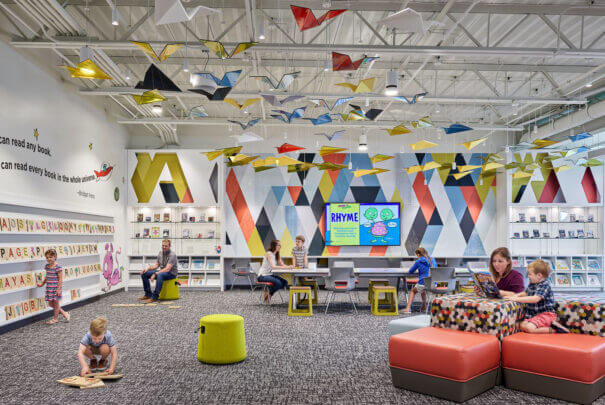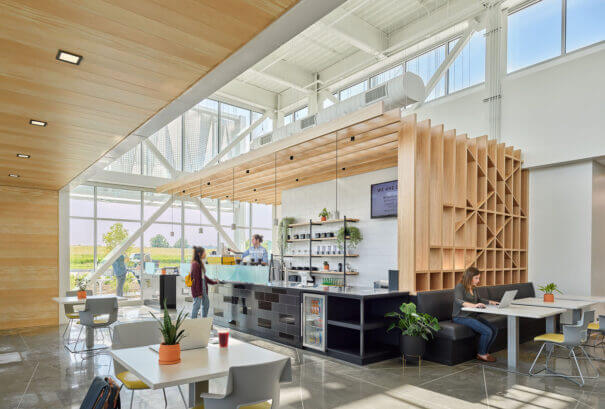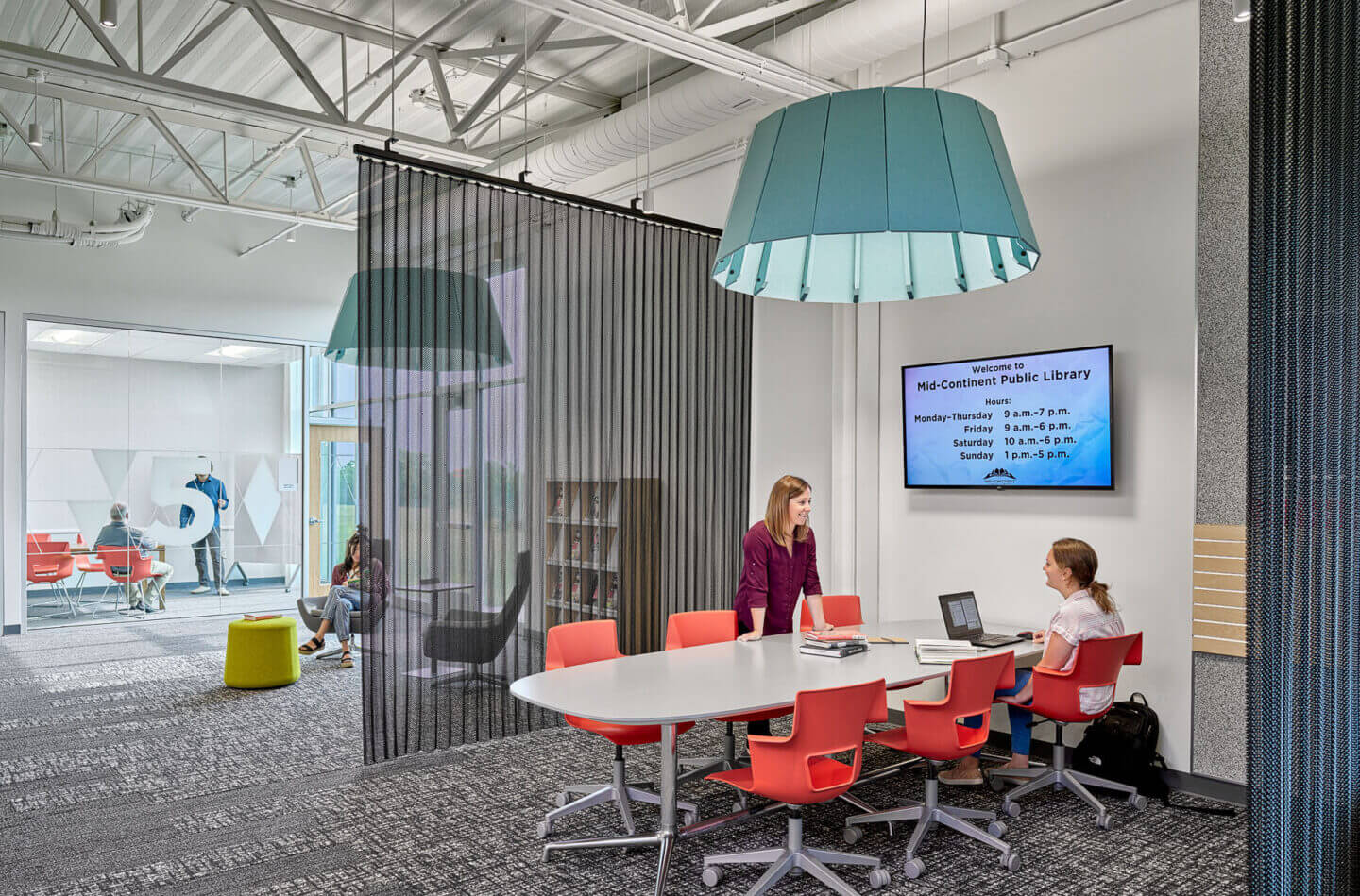 "So many of the spaces appear to be focused on the occupants rather than the display of the written word. So this project appears to celebrate community as the primary purpose of libraries, as it should be."
"It's a really really handsome structure. We love the outer scrim and how it's inspired by the folding of paper that comes with passing notes or making paper airplanes. It's a really playful way to inform the outward expression. The interior is just full of lovely spaces with generous volumes and an abundance of natural light. But what really struck us as a jury is the absence of physical books in so many of the spaces. This is such a fascinating study in the evolving nature of the library typology."
— AIA KC 2022 Jury Comments
Client: Mid-Continent Public Library
Team: J.E. Dunn, Olsson, True Engineers
Photography by Michael Robinson.
This year's jury was comprised of an esteemed group of nationally recognized designers, including: David Powell, FAIA, principal at Hastings Architecture; John Sanders, FAIA, founding partner at Sanders Pace Architecture; Tricia Stuth, FAIA, founding partner at Curb; Barry Yoakum, FAIA, principal at Archimania.
We're honored to share these awards with our clients and design, construction, and engineering partners. This recognition is the culmination of contributions from each team member.