Historic Warehouse Converted into Luxury, Boutique Apartments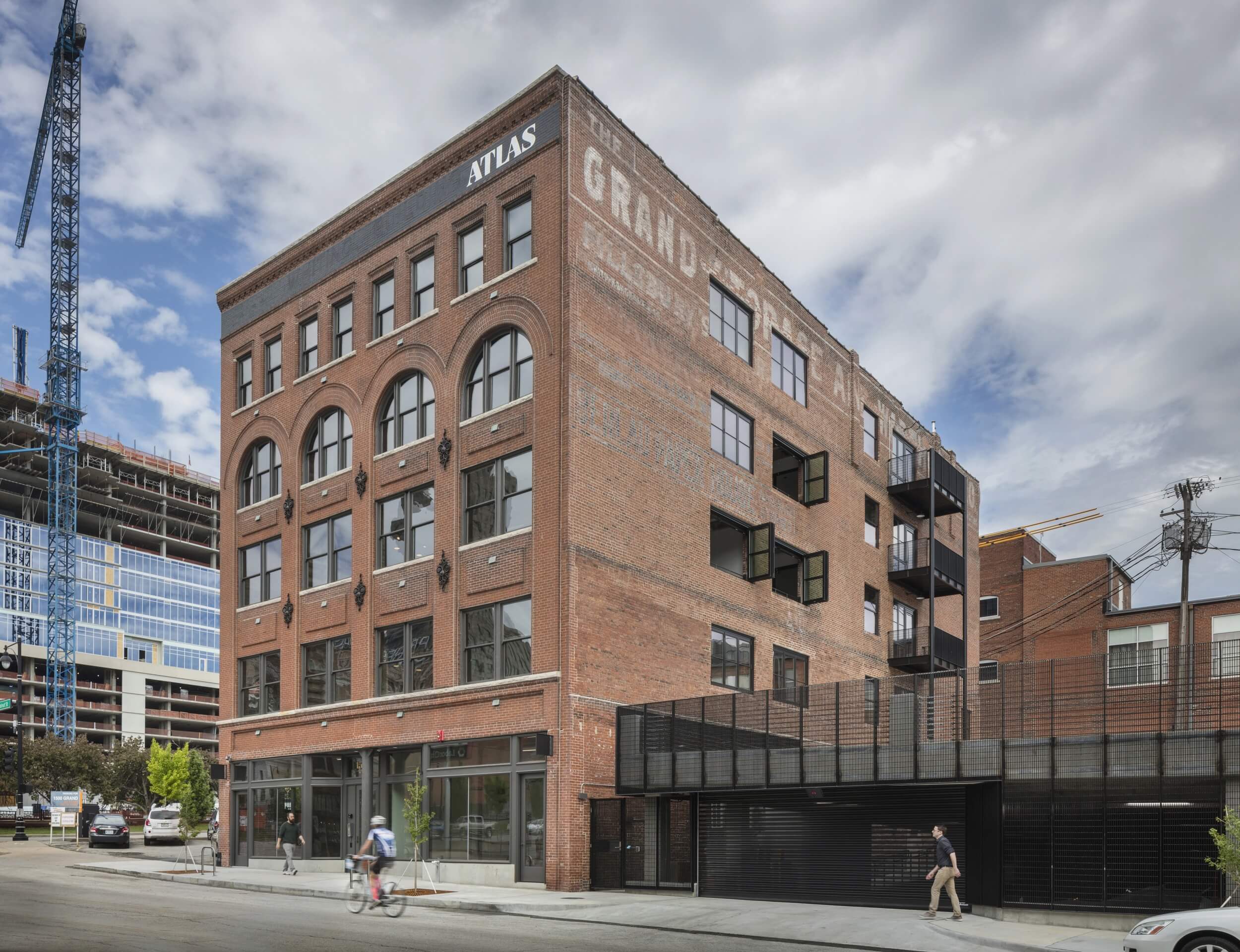 Helix recently completed design of the adaptive reuse of 1509 Walnut, a historic warehouse in the heart of the Crossroads district. Built in 1902, the five-story, brick building was designed by James Oliver Hogg and was home to several businesses for over 100 years, including Grand Avenue Storage Company and Atlas Storage and Warehouse.
This historic building has Romanesque Revival elements, and the exterior had remained largely untouched other than alterations to the first story facade in 1958.
The original architect for the building, J.O. Hogg, was born in Wisconsin around 1858 and arrived in Kansas City in 1886. Throughout the course of his career, he designed mostly commercial and storage buildings. Some of his work included the Advance Thresher Company building at 1300 Liberty Avenue, the Harry Abernathy residence at 3600 Madison Street and the Daniel Dyer residence near the Blue Valley Industrial District, which was destroyed in 1940.
The building retained the majority of its historic integrity over the years, and with little opportunities to add parking, the space remained untouched after Berlau vacated. Jeff Krum, CEO of Boulevard Brewing Company, along with Sunflower Development Group and Helix Architecture + Design, determined the building could be converted into boutique-style apartments, if a parking deck was placed over an adjacent lot. With that decision, the team began work on the design of Atlas, which began leasing in May.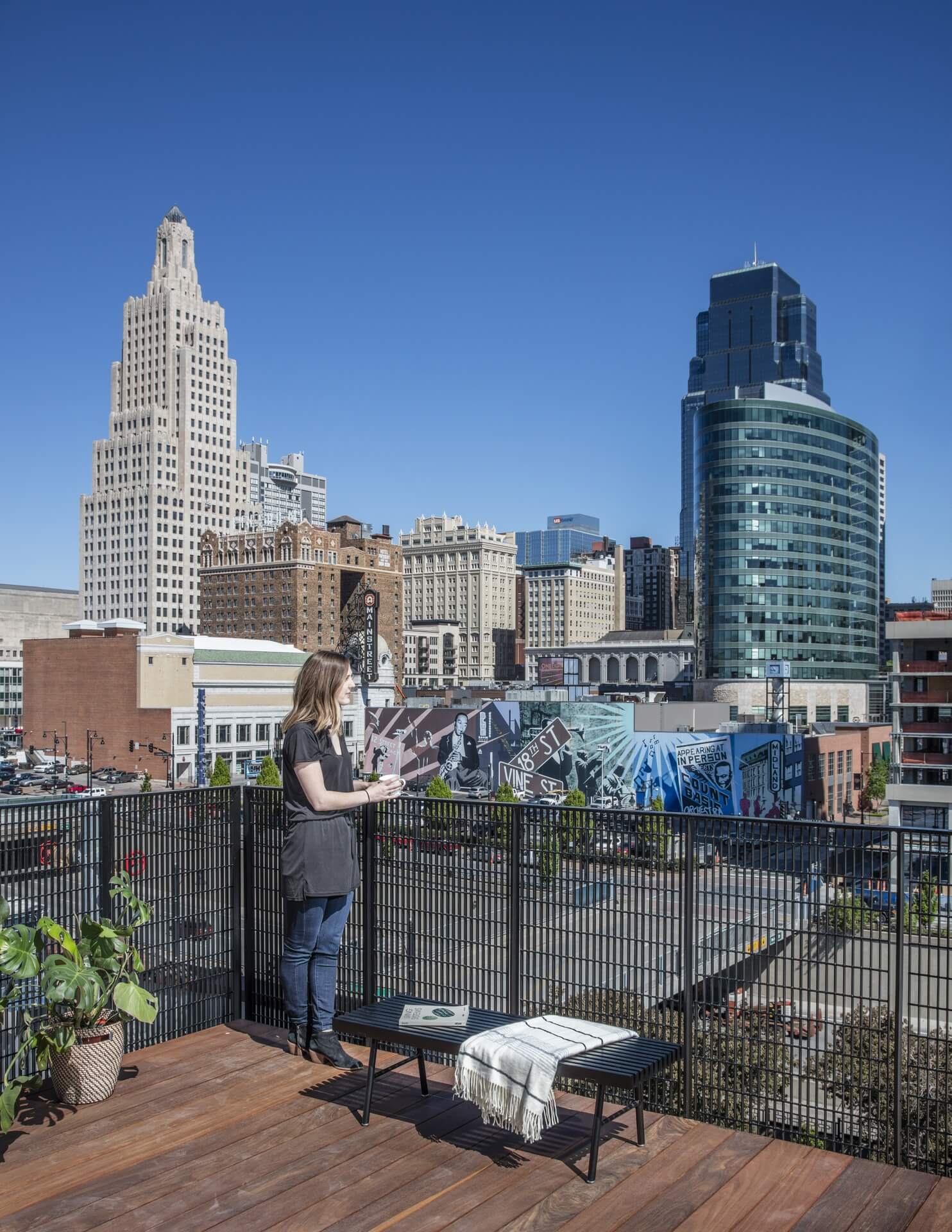 The 32,000-square-foot building now includes 16, one- and two-bedroom luxury apartments. Residents occupy floors one through five in apartment units that include large unique floor plans, high-end finishes, lots of storage and private balconies. The penthouse units feature spiral staircases, leading to rooftop patios with extraordinary views of the downtown skyline. Some of the other amenities include solariums, a wine cellar in the basement, fitness room and dedicated parking. Two street-level retail spaces occupy the street frontage.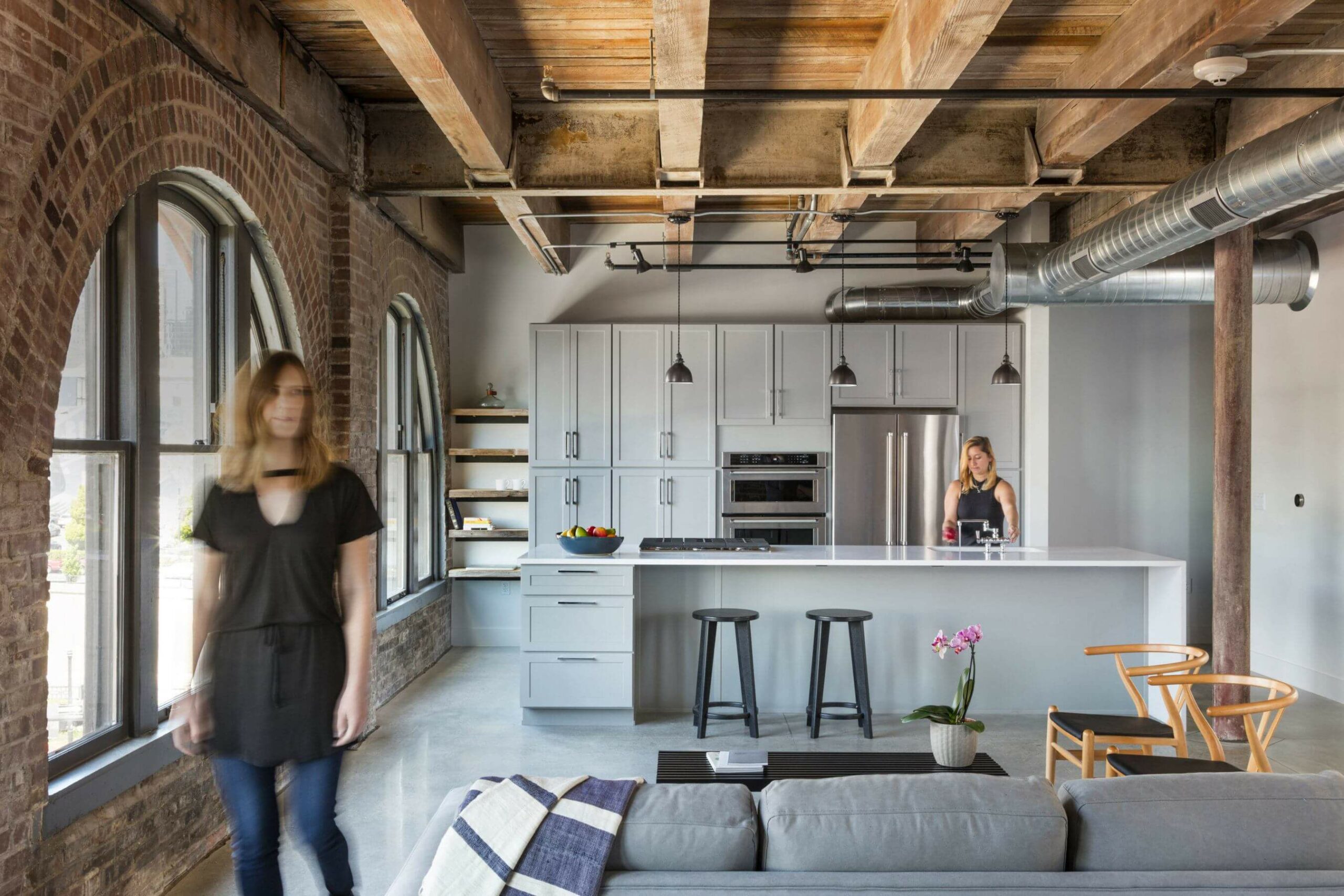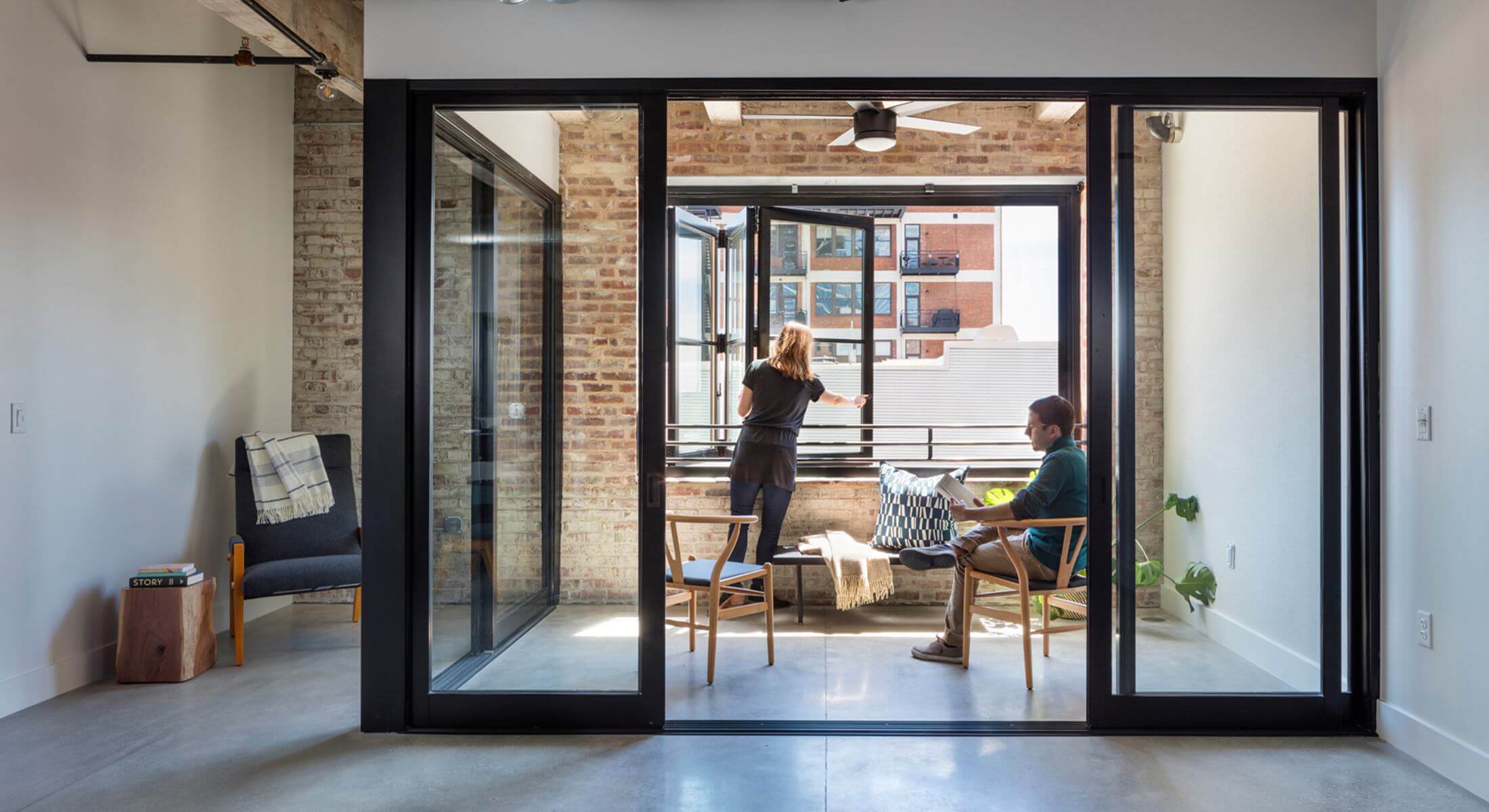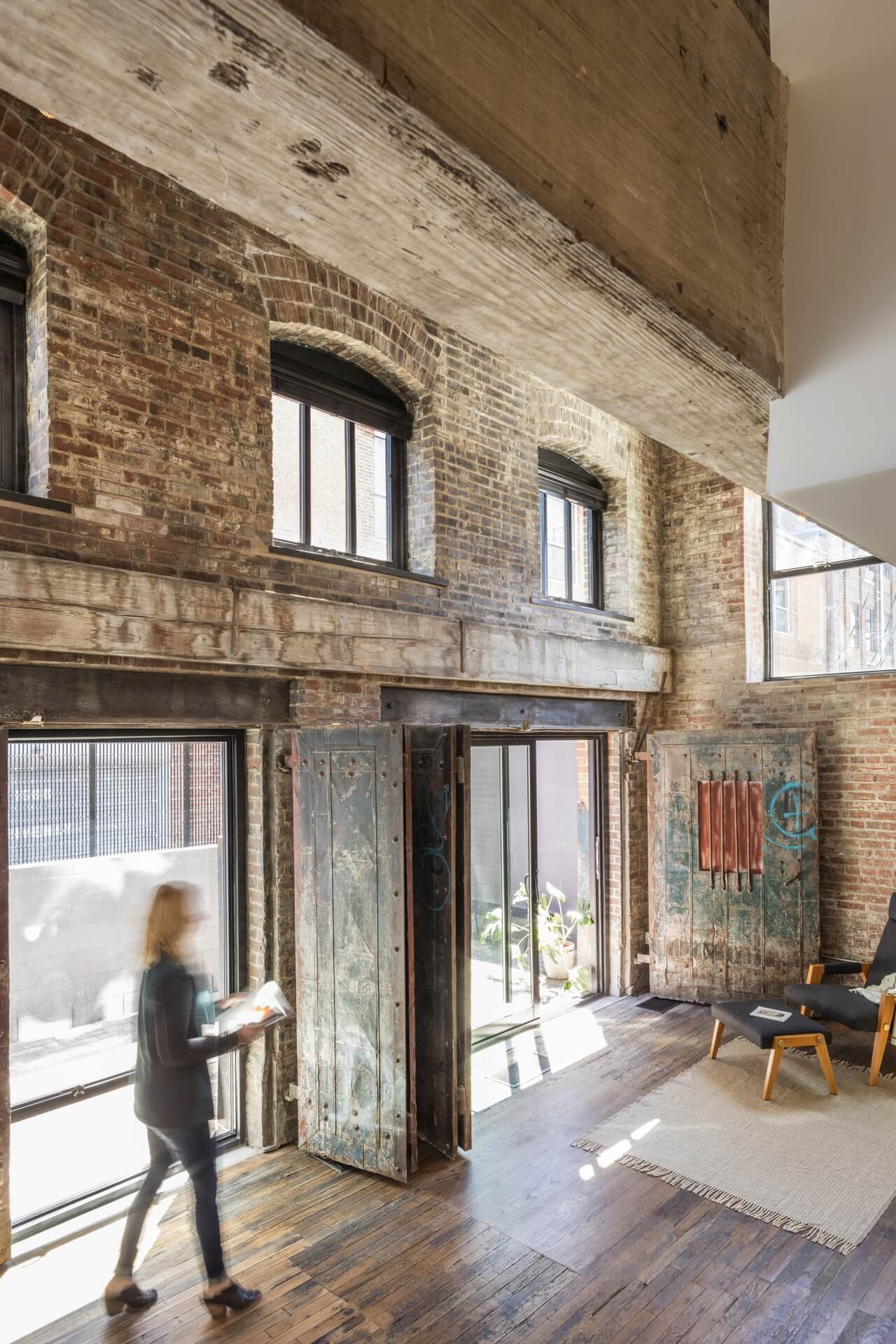 While the interior has been completely updated, the design team worked to preserve the building's past. The façade has been fully restored, and each apartment is designed to showcase the historic components, including exposed brick walls, original concrete floors, heavy timber beams and even an old loading dock and door in one unit. This adaptive reuse project was designed in accordance with National Park Service guidelines and qualified for federal and state historic tax credits.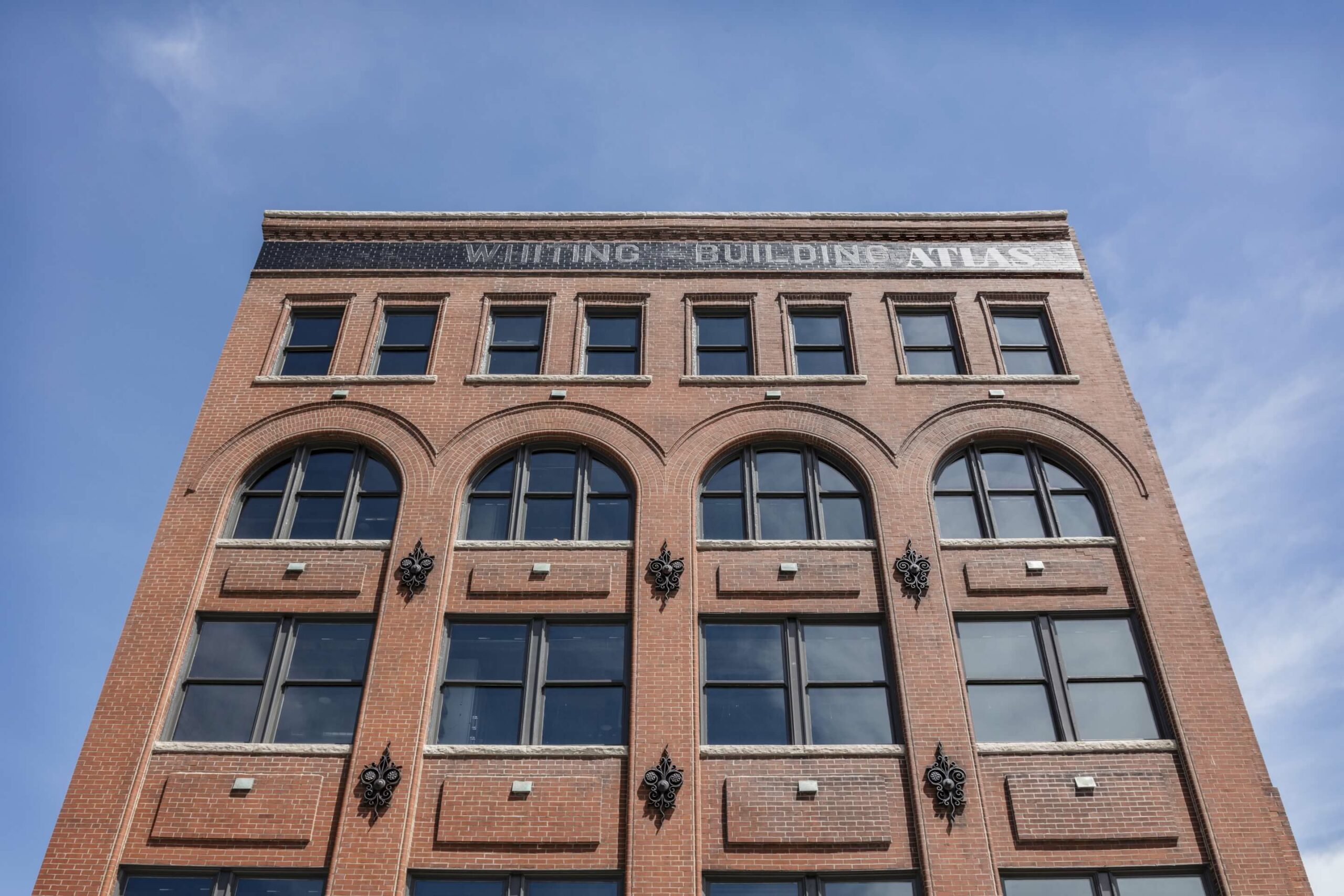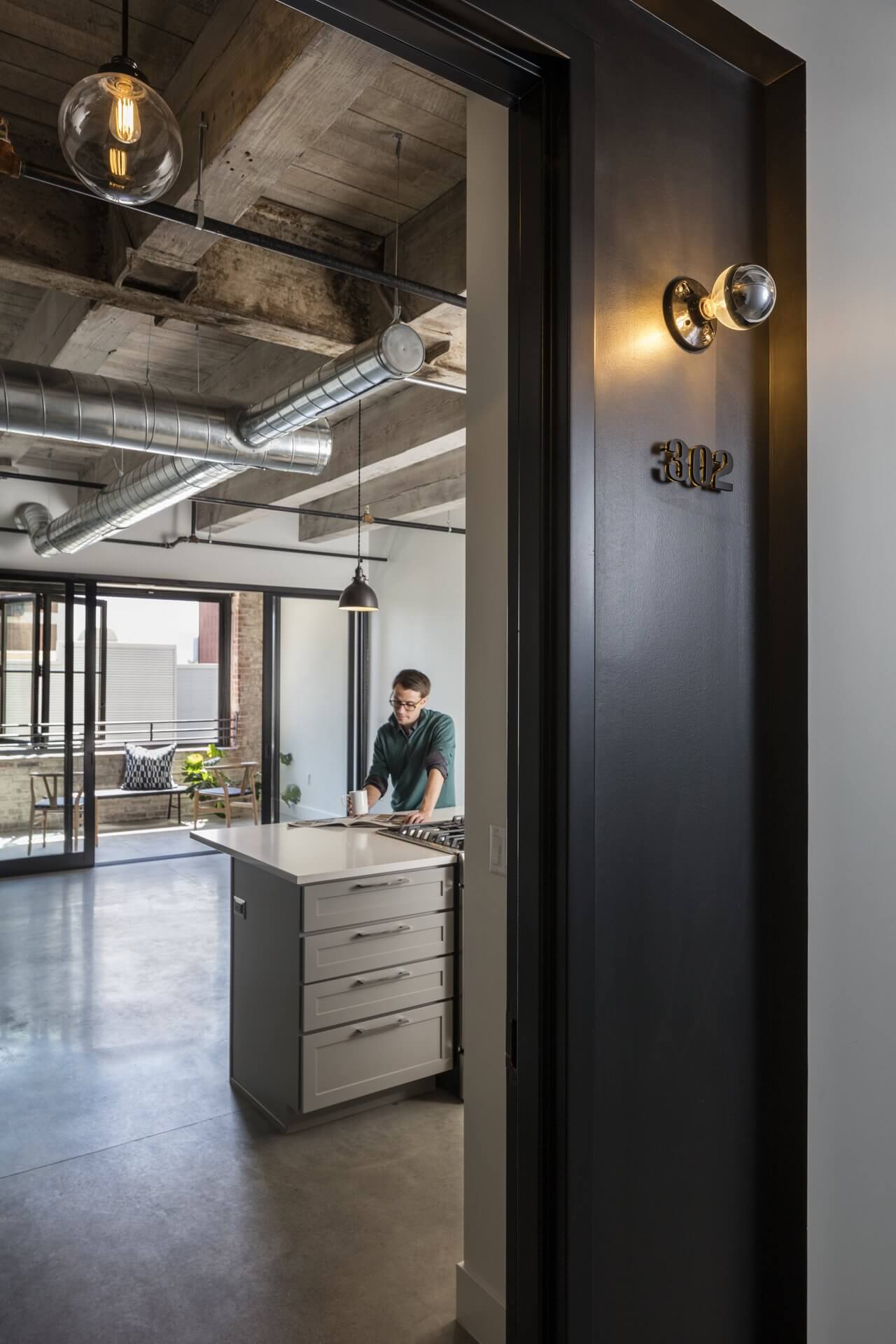 The design team partnered with Carpenter Collective on the branding of the new development, creating external signage and wayfinding throughout the building.
We're proud to continually restore historic buildings in the Crossroads, adding to the ongoing revitalization of downtown Kansas City. Congratulations to our development partners and the entire design team!
Photography by Bob Greenspan. Furniture provided by Plus Modern Design.