University of Kansas Health Education Building Receives National Award
Each year the Society for College and University Planning (SCUP) Excellence Awards honor achievement in strategic, integrated planning that results in exemplary buildings and institutional success. The University of Kansas Medical Center's Health Education Building (HEB) was recently awarded
Honorable Mention in the Excellence in Architecture for a New Building
category. The project was one of only ten buildings recognized for Excellence in Architecture.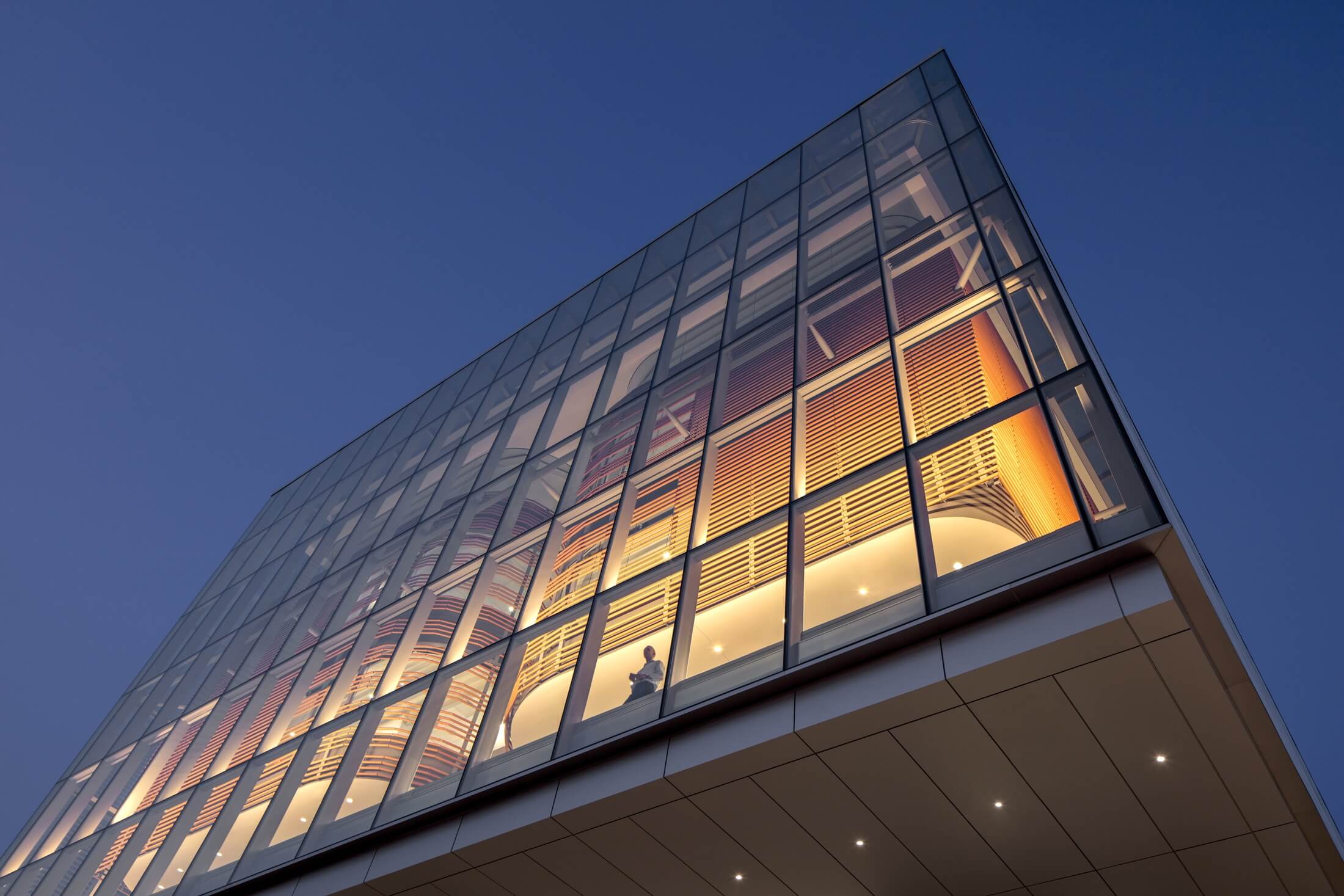 This recognition is just the latest in a string of recent, significant awards for HEB, including:
Designed through a partnership between Helix Architecture + Design and
CO Architects
, the 172,000-square-foot, six-story building is at the forefront of health education and interdisciplinary learning.
As the primary teaching facility for students within the KU Schools of Medicine, Nursing, and Health Professions, the building redefines health science education at the University of Kansas Medical Center. The building provides technology-enhanced environments for experiential learning, including large learning studios, active classrooms, a medical simulation center, clinical skills labs, study areas, and spaces that enhance the social and collaborative aspects of learning.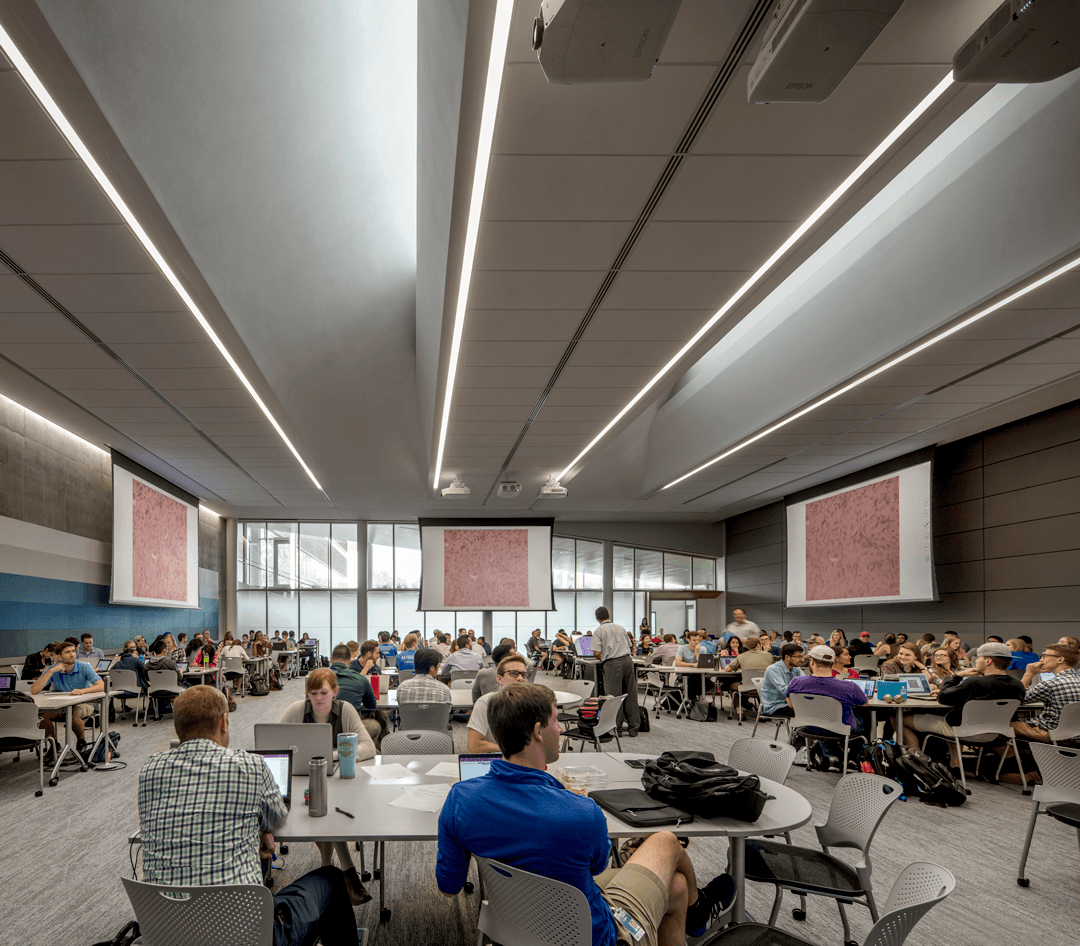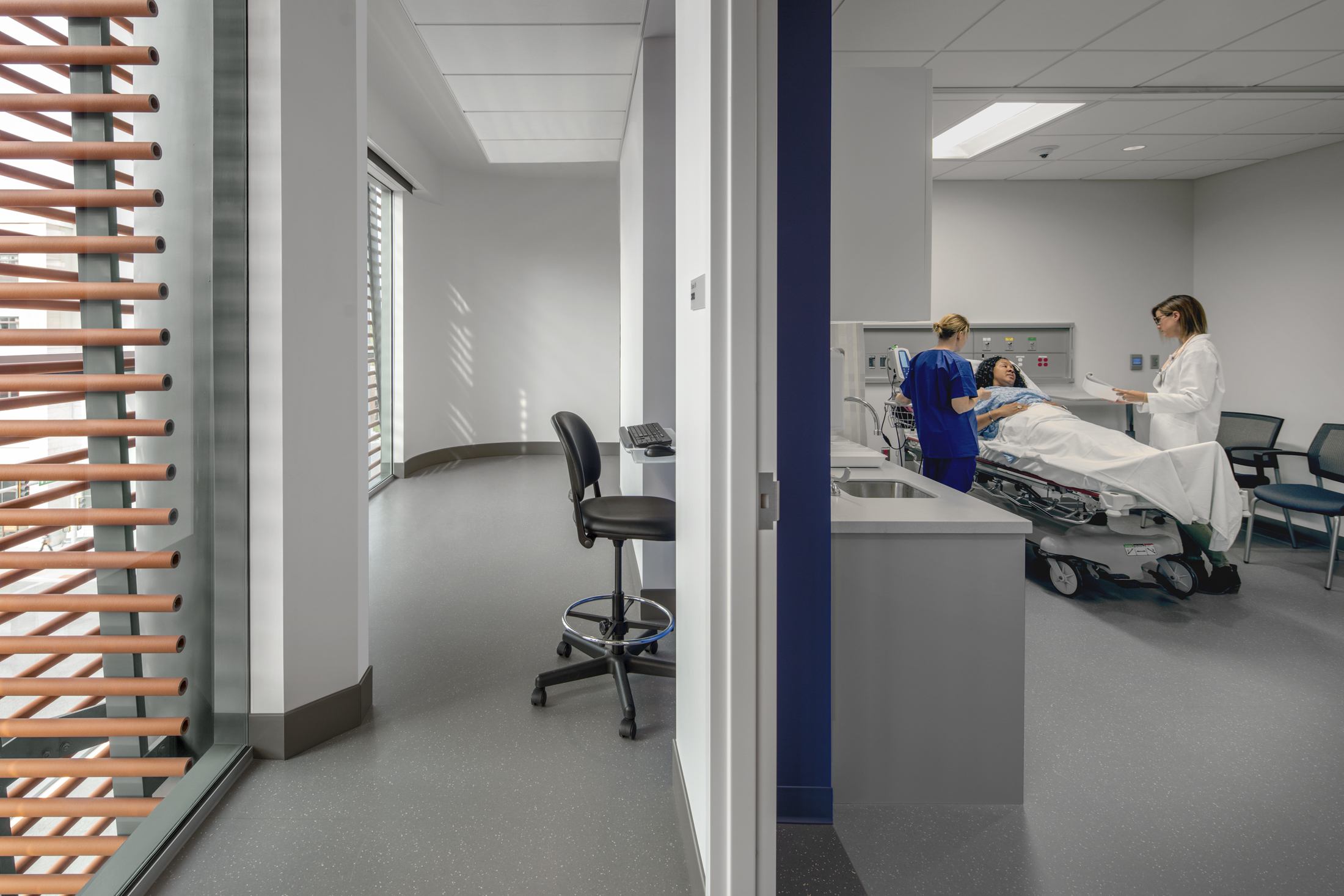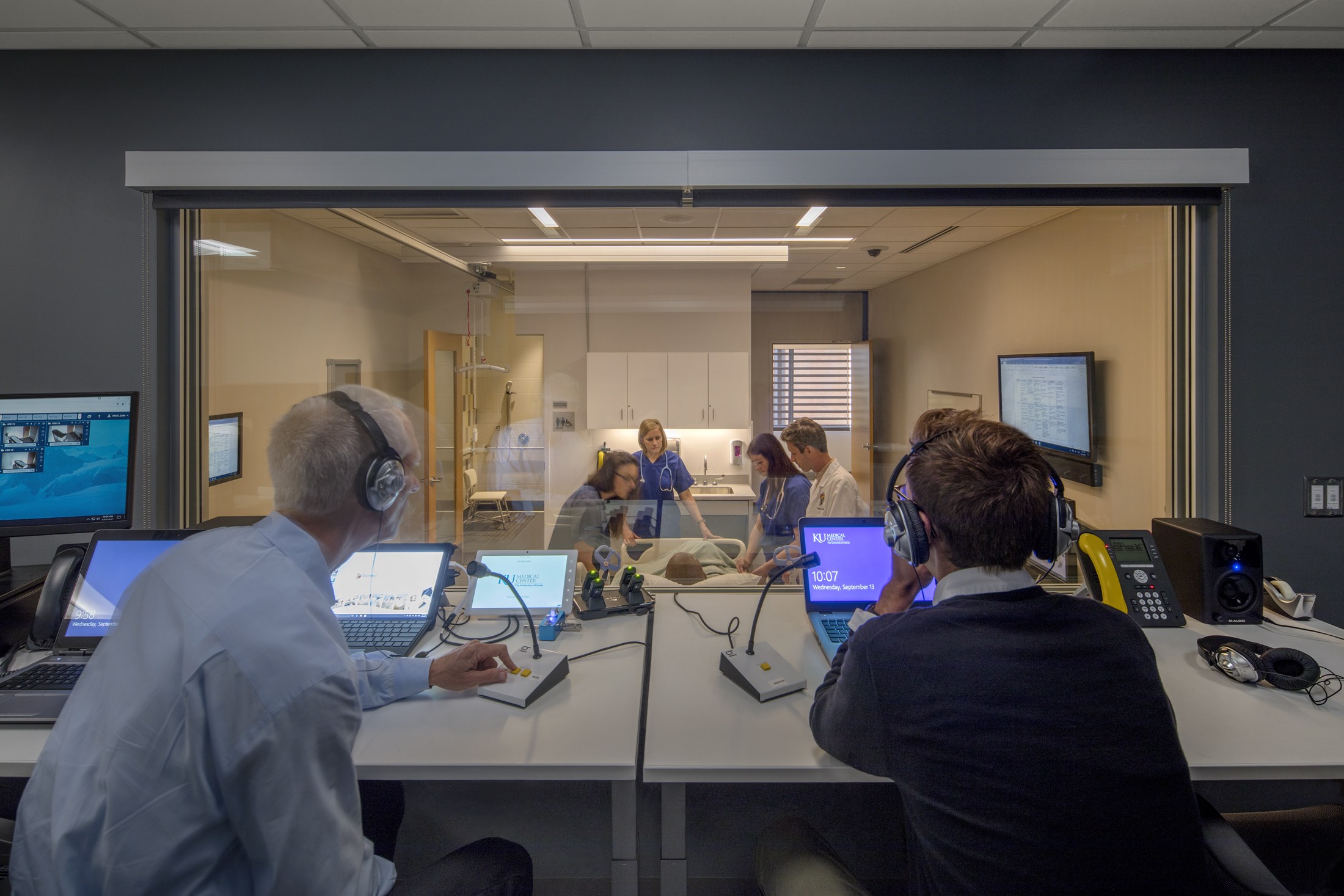 At the heart of the building are the medical simulation and clinical skills floors. These spaces are housed within a cantilevered glass structure that becomes a beacon of light at night. Terracotta baguettes wrap these floors, creating the visual effect of a ribcage wrapping the heart within.
In addition to providing dedicated space for the education of their students, KUMC wanted to create a hub for student life that encouraged informal interaction among students, faculty and staff from all three schools. The 250-feet-wide walkway that connects HEB to buildings on the south side of 39th Street provides an informal social/study space at the heart of campus. Additional spaces for individual and group study are interspersed throughout the building.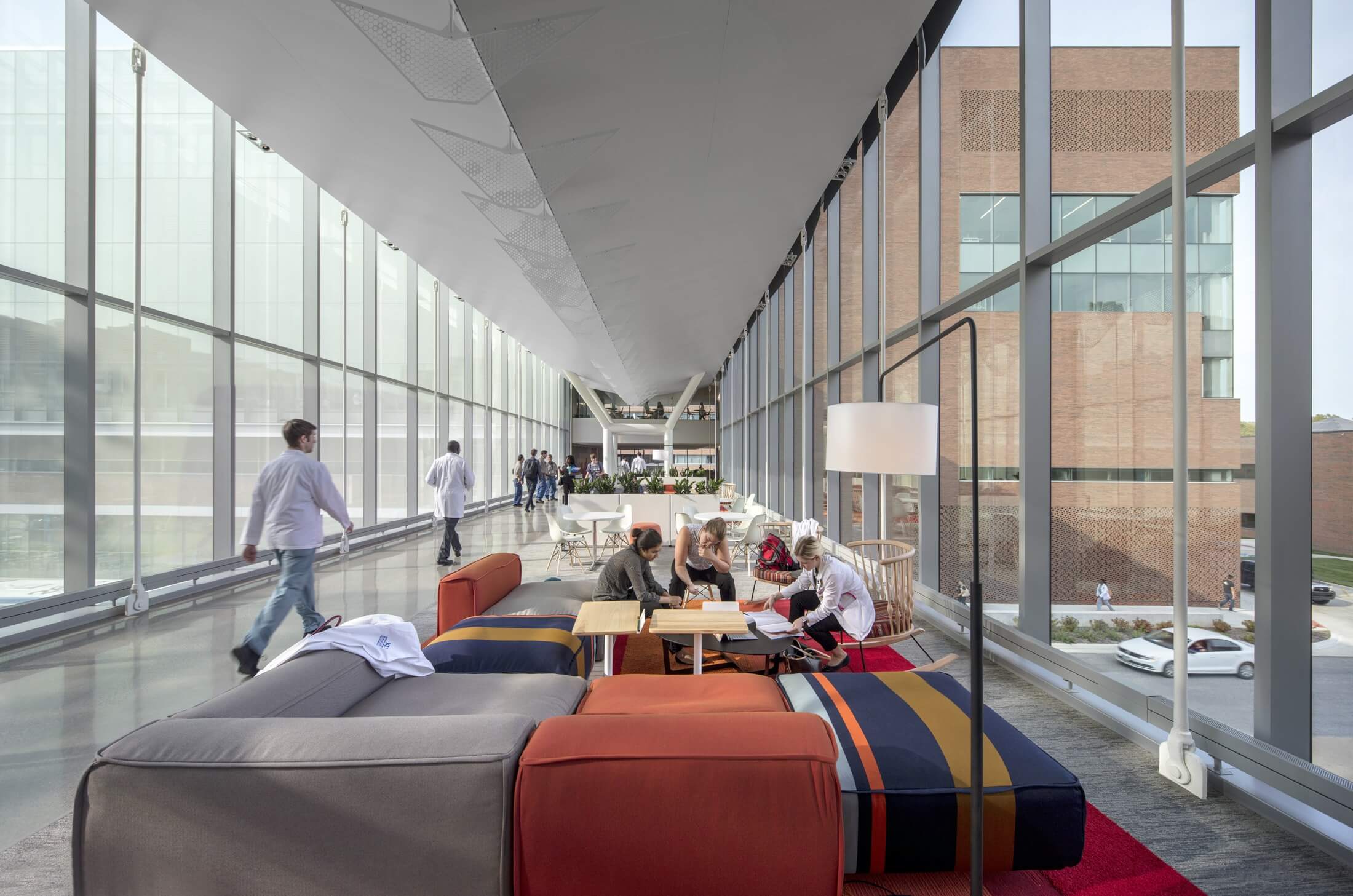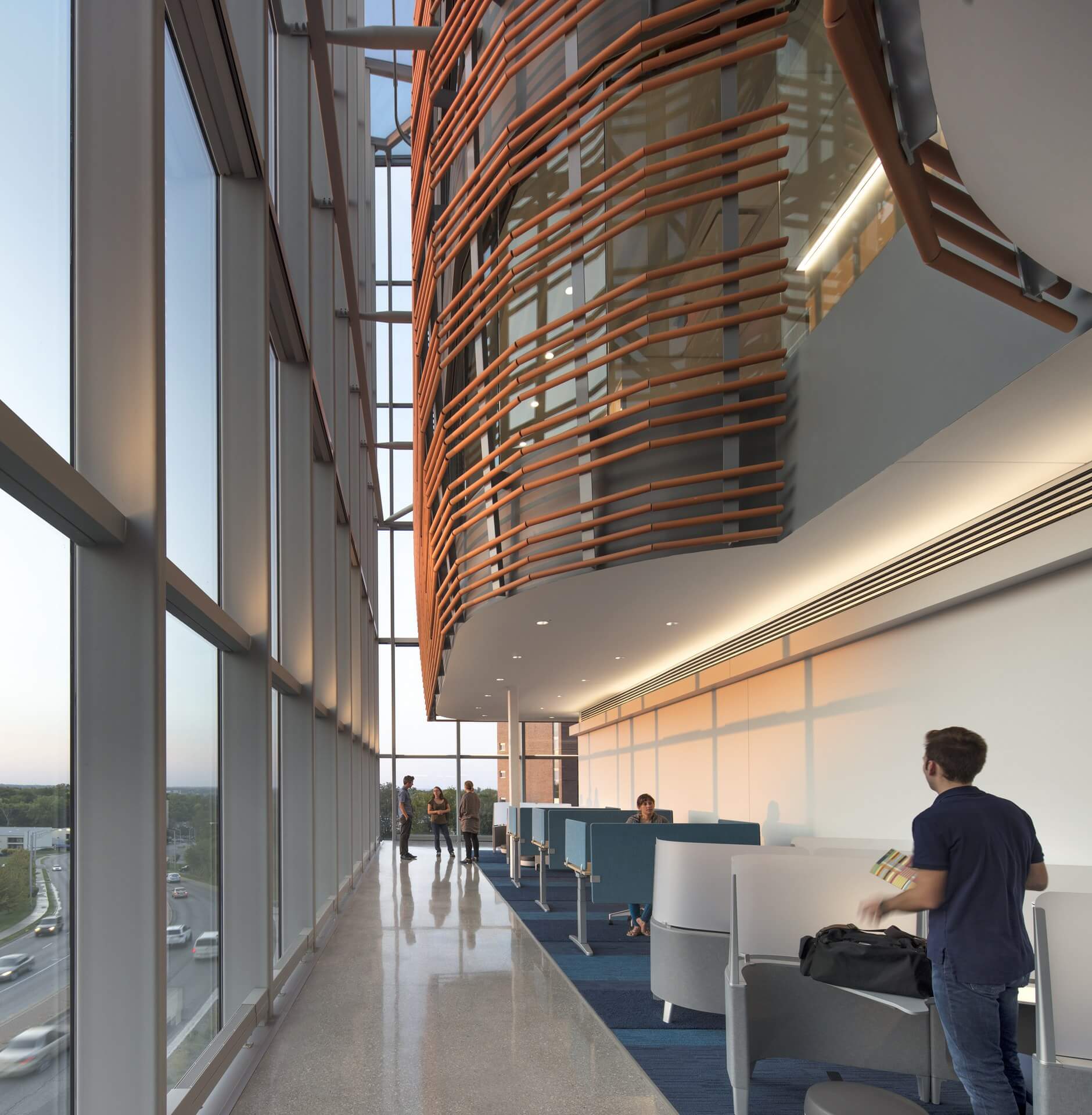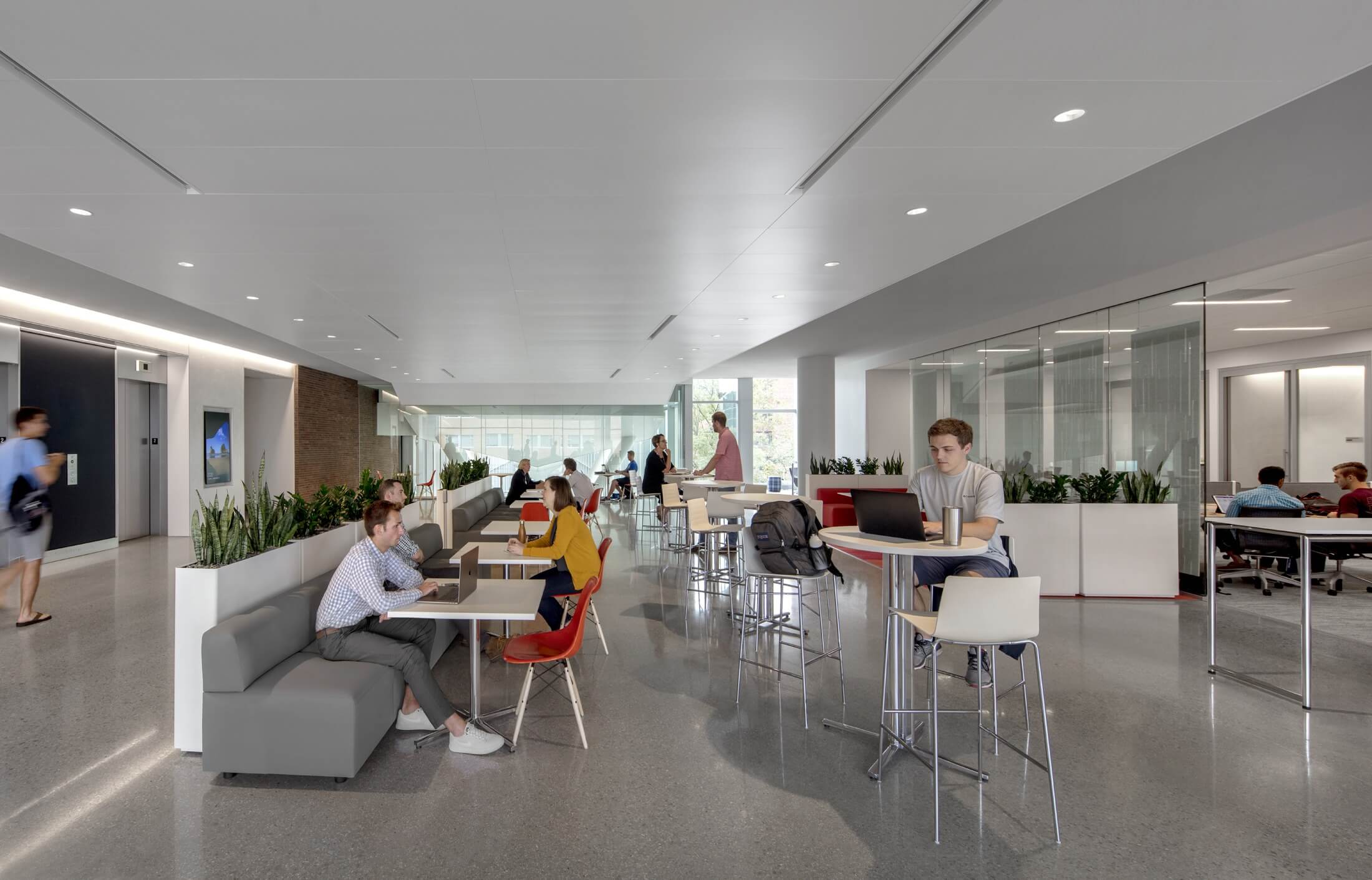 The partnership between Helix and CO Architects was instrumental in the successful delivery of the project. Helix Architecture + Design was the architect of record and interior designer; CO Architects was the design architect. From the outset, we established clearly defined roles for each team member and put communication tools in place to operate seamlessly between our offices in Kansas City and Los Angeles. The project was delivered on time and achieved the client's fast-track schedule.
You can learn more about the Health Education Building, including a detailed list of spaces, sustainability initiatives, and the artists that contributed commissioned works on KUMC's website.