UMKC + Helix Announce 2016 Bud Prize Scholarship Winners
The UMKC Department of Architecture, Urban Planning & Design teams up with Helix each fall semester for the Bud Prize – a design competition and scholarship grant awarded to students attending UMKC. The annual scholarship was created in honor of the late Bud Persons, who was a Senior Interior Architect with Helix when he unexpectedly passed away in 2002. The award recognizes the his vibrant life and work by promoting the study and knowledge of architecture and design.
This year, eleven second-year students were challenged to create a book store, cafe, gallery, owner's residence and a guest apartment in an existing property at the corner of 39th and Mercier.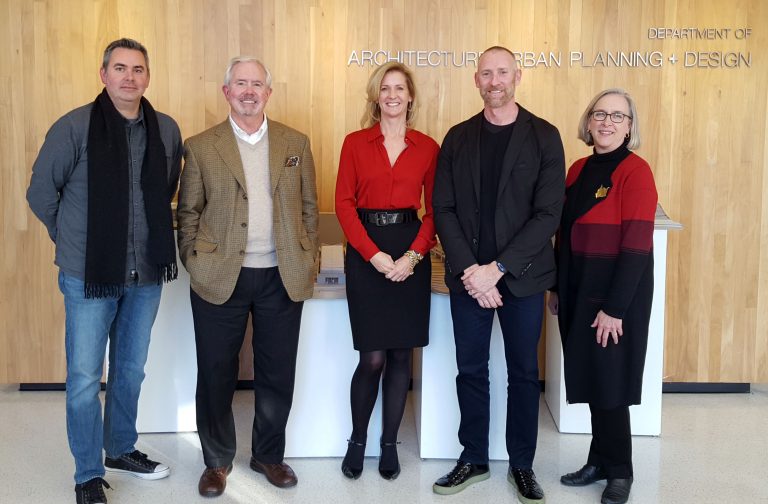 Helix principal Trevor Hoiland, served on the jury this year, alongside:
Bill Bruning, The Bruning Company
Patricia O'Dell, Writer & UMKC Communication Coordinator
Jay Siebenmorgen, Kansas State University Dept. of Architecture
Joy Swallow, UMKC Dept. of Architecture, Urban Planning + Design
The jury selected Calistro Reyes for the first place award; honorable mentions were awarded to Samantha Davis and Tayvia Navy.

"Calistro created a strong diagram that was developed into a very believable concept. There was consistent development throughout the project and he had complete drawings and a well-crafted model. His presentation was very articulate and complete," Hoiland said about the first place project.
Congratulations to all the UMKC students on their hard work and for carrying on Bud's legacy through your efforts in design. To read more about the winning projects, check out UMKC's blog post about this year's Bud Prize.