Two Helix Clients Honored at Kansas City Business Journal's Capstone Awards
Across Helix's diverse portfolio of work there is a common thread – creating spaces that have a positive impact on our community. Two projects that exemplify this approach will be recognized this evening at the Kansas City Business Journal's Capstone Awards ceremony. The Capstone Awards celebrate projects that have demonstrated excellence in commercial real estate development over the past year.
Our clients at the University of Kansas Medical Center and Gold Crown Properties will be recognized for the new Health Education Building and redevelopment of the historic Pickwick Plaza, respectively. We are honored to work alongside both of these organizations to bring these impactful projects to life.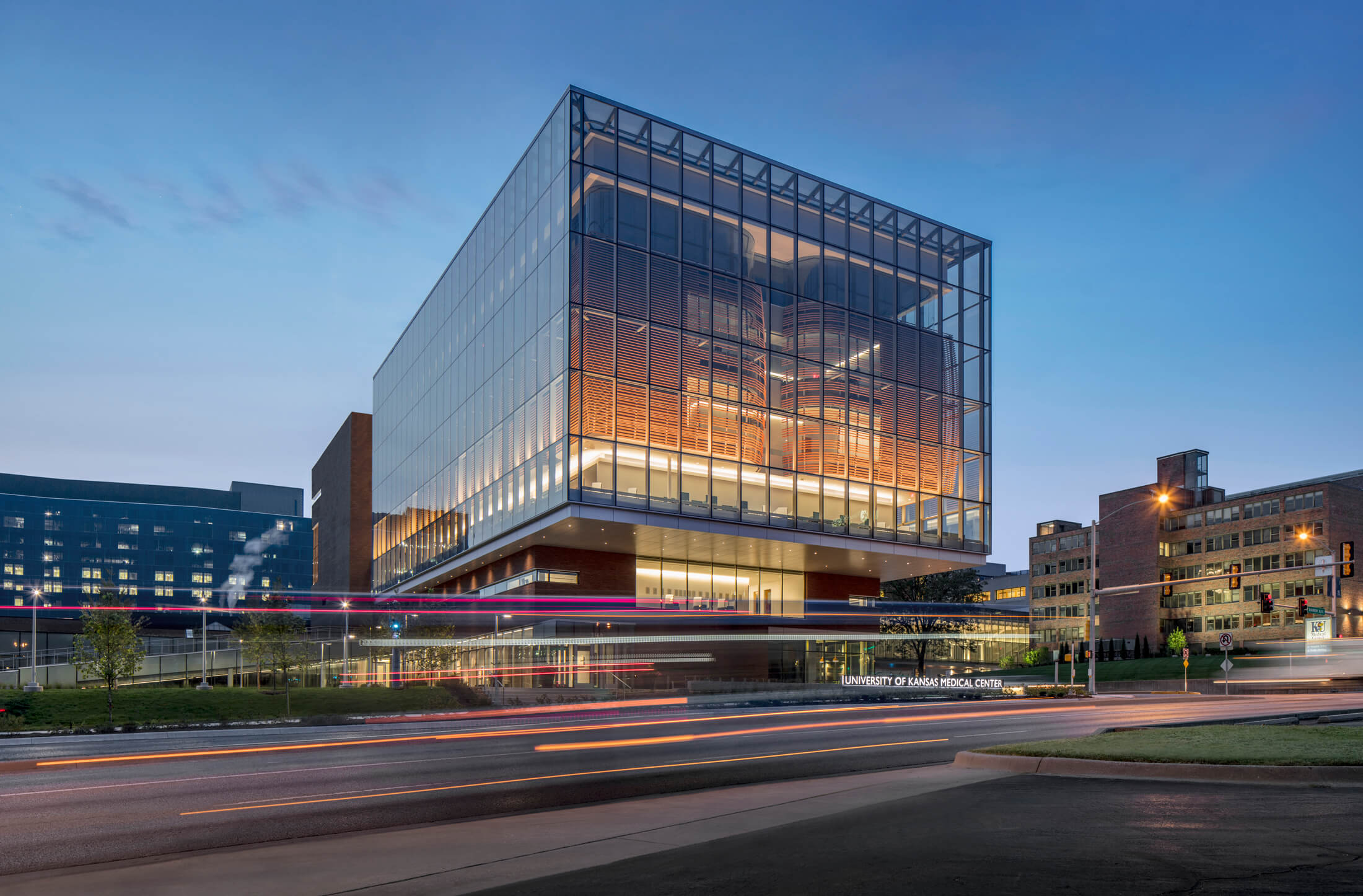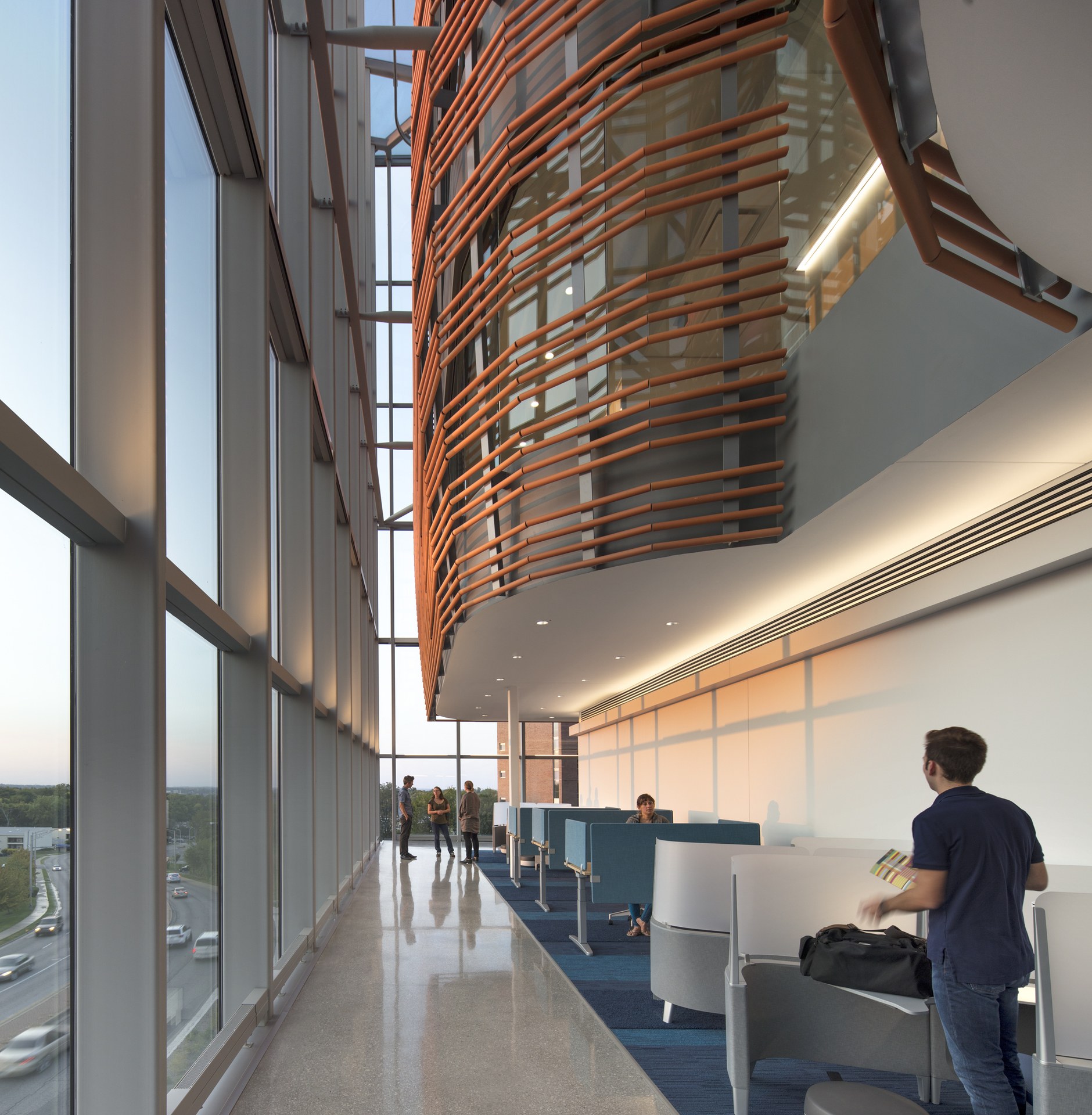 UNIVERSITY OF KANSAS MEDICAL CENTER
Health Education Building – Community Impact Category
The new Health Education Building redefines health science education at the University of Kansas Medical Center and has national implications for interprofessional and interdisciplinary team learning. Serving students within the KU Schools of Medicine, Nursing, and Health Professions, the building is the center of student life. The 170,000-square-feet structure includes a simulation center and flexible, state-of-the-art learning space to support new models of teaching. Technology-enhanced environments for experiential learning include: large learning studios, active classrooms, a medical simulation center, clinical skills labs, student lounges and study rooms.
Prominently located on the corner of 39th Street and Rainbow Boulevard, the building creates an iconic new gateway to campus designed through a partnership between Helix Architecture + Design and CO Architects. The large cantilevered glass cube highlights the medical simulation and clinical skills floors as the heart of the building, the essence of the medical education process. The design is inspired by key facets of the building's purpose: connectivity, identity, a sustainable environment, and transparency.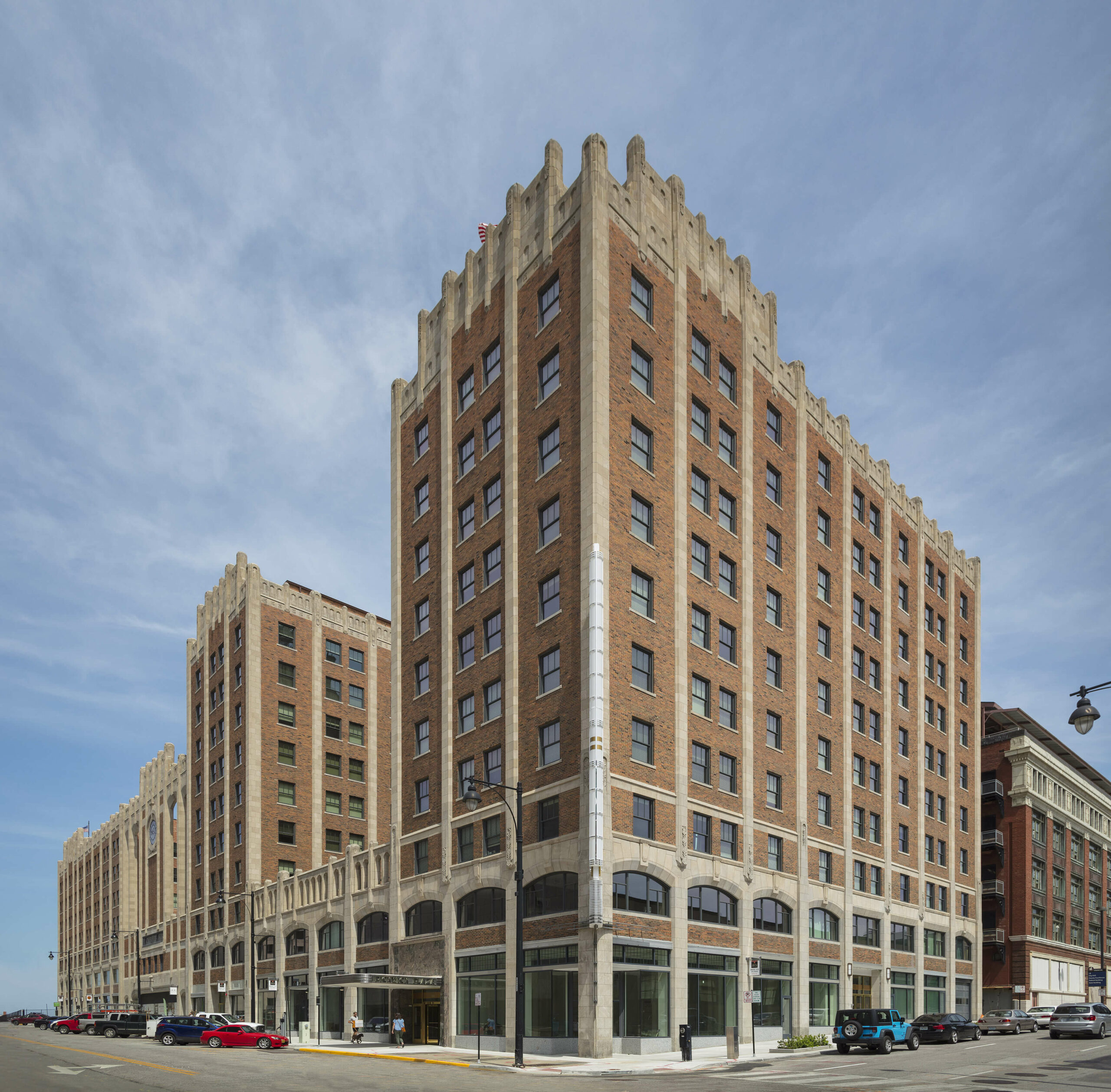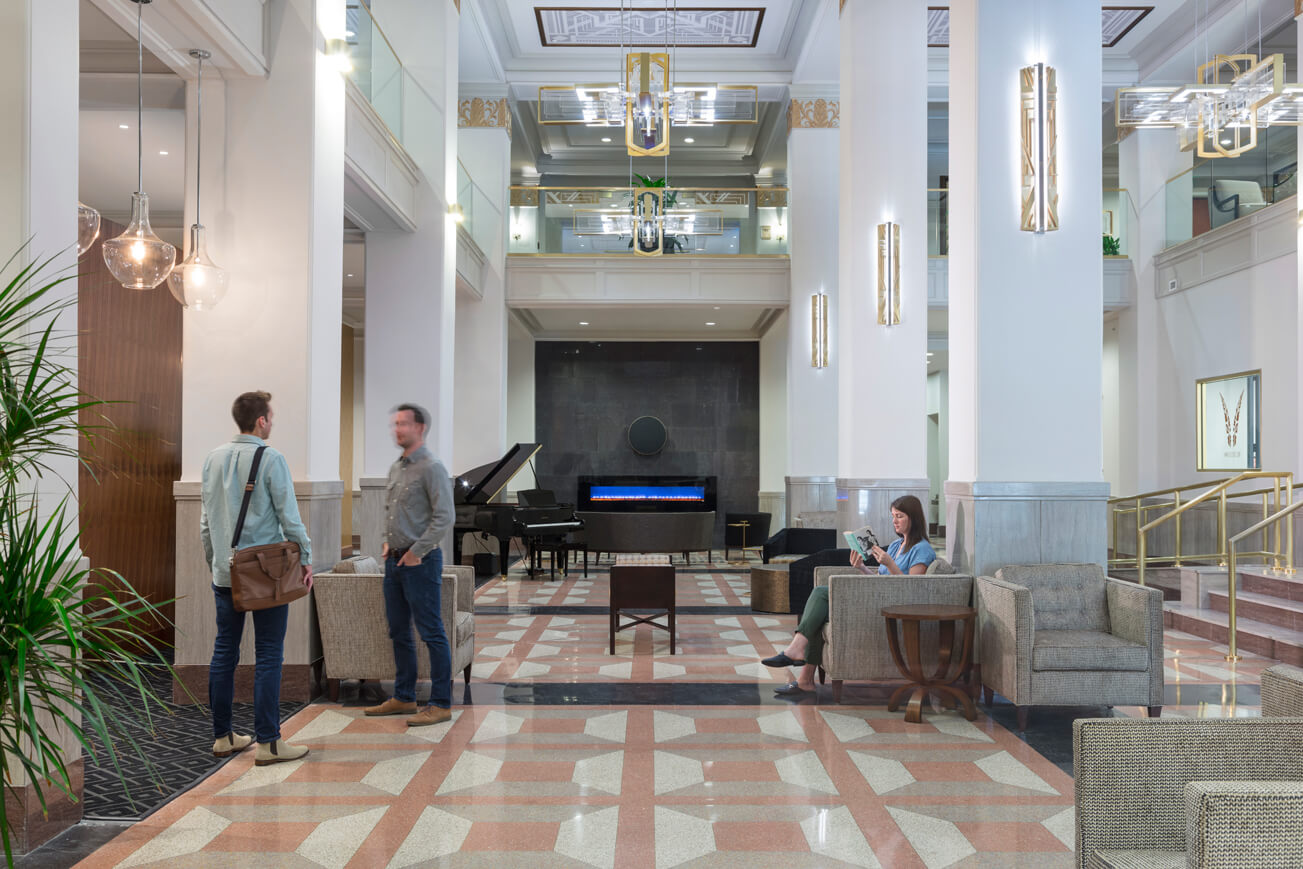 East 9 at Pickwick Plaza – Multifamily Category
The Pickwick Plaza Hotel, built in 1930, was a downtown KC landmark and frequent retreat of President Harry S Truman. The massive 360,000-square-foot historic structure sat vacant and dilapidated for decades before Gold Crown Properties led the stunning transformation into one of downtown Kansas City's most iconic mixed-use developments. Renamed East 9 at Pickwick Plaza, the structure now houses 260 apartment units, retail/commercial space, attached parking garage, fitness center, indoor saltwater pool, a stunning 2-story lobby, business center and private event rooms.
Using a detailed model created from historic documents, the Helix design team developed a plan for adaptively re-using with minimal changes to the historic character-defining features. The building is listed on the National Register of Historic Places and was designed in accordance with National Park Service guidelines in order to receive historic tax credits.
Reactivating retail space on three sides of the building at street level has brought pedestrian activity to the street, while re-establishing the historic complex as a mixed-use destination.
The redevelopment of the building has received praise from city officials and developers from around the country. "This is the most amazing adaptive re-use I have ever seen," said Jeffrey Weingart, vice president of UC Fund of Boston, an investor in the project. "We've done about $10 billion worth of real estate investment around the country, and this is, without question, magnificent. It's hard to imagine what was here before."
Congratulations to our clients and the teams of architects, designers, engineers, craftsmen and contractors that helped make each of these projects a reality.
You can see the full list of 2018 Capstone Award winners on the Kansas City Business Journal's website.