Two Helix Architecture + Design Projects Honored at IIDA Mid America Design Awards

Each year the International Interior Design Association (IIDA) Mid America Chapter honors the exceptional quality of design work in our region. Projects are evaluated for their functionality, innovation and implementation of overall design intent and brand. We are thrilled that this year two Helix projects were recognized with design awards.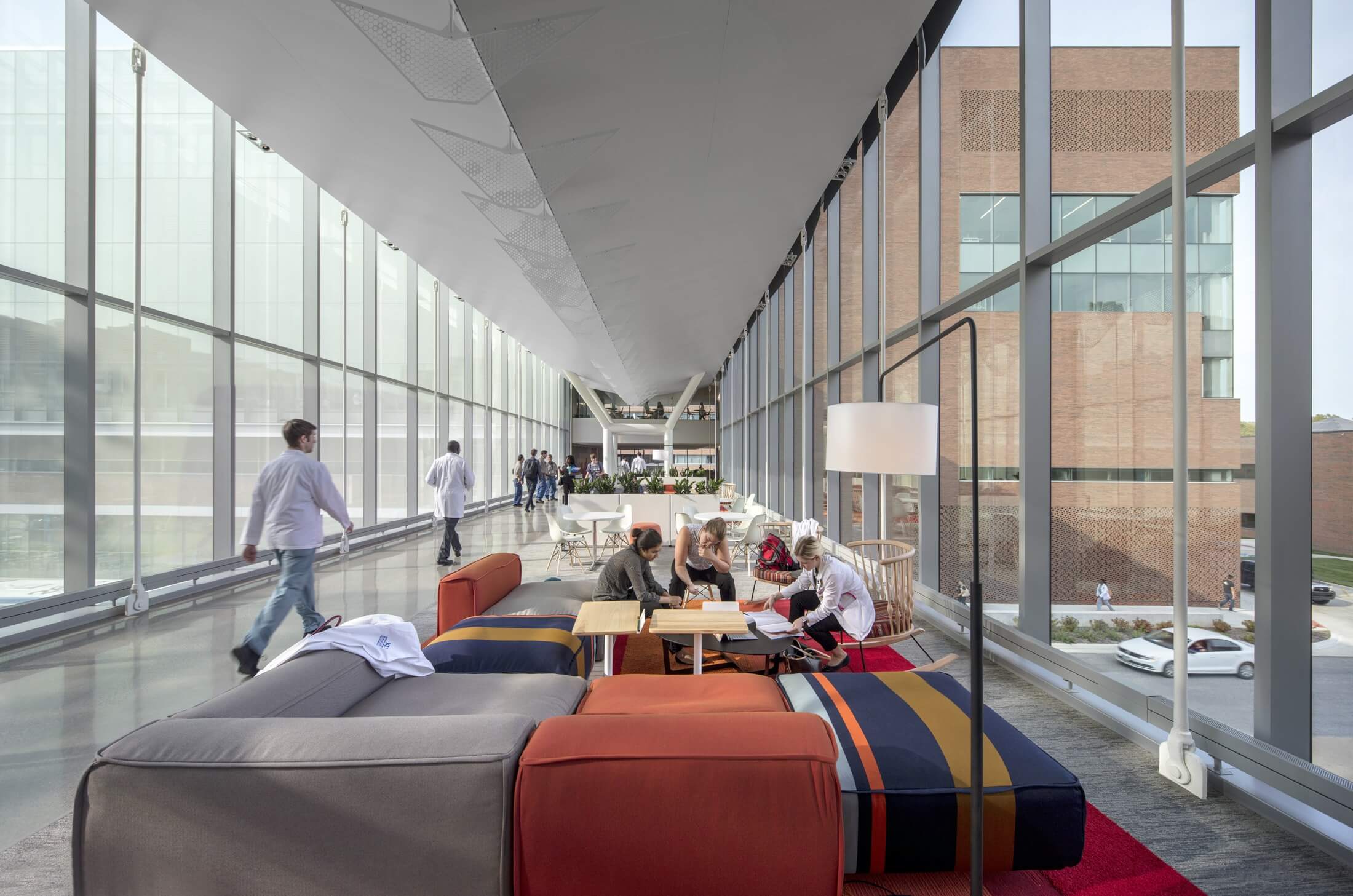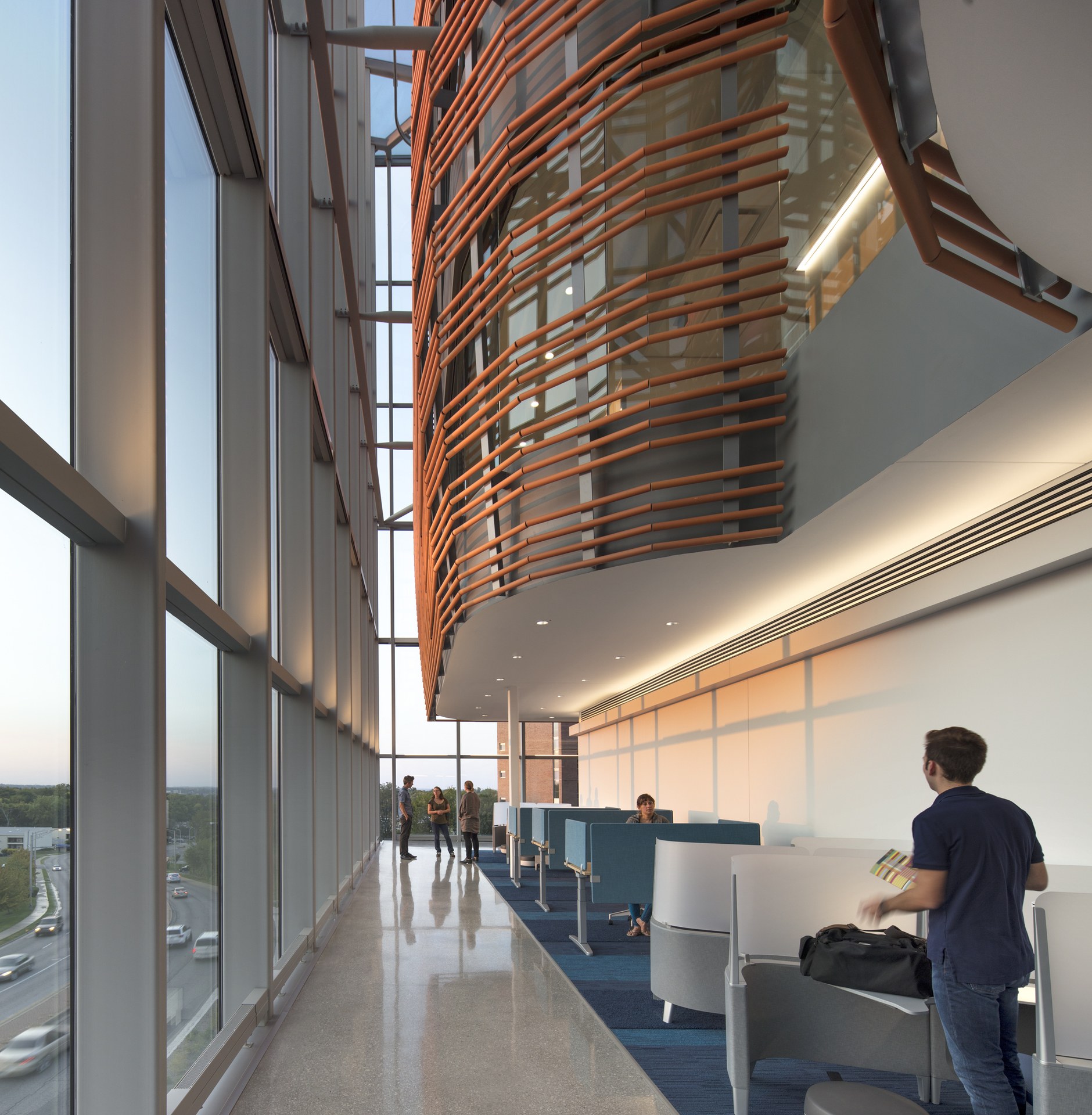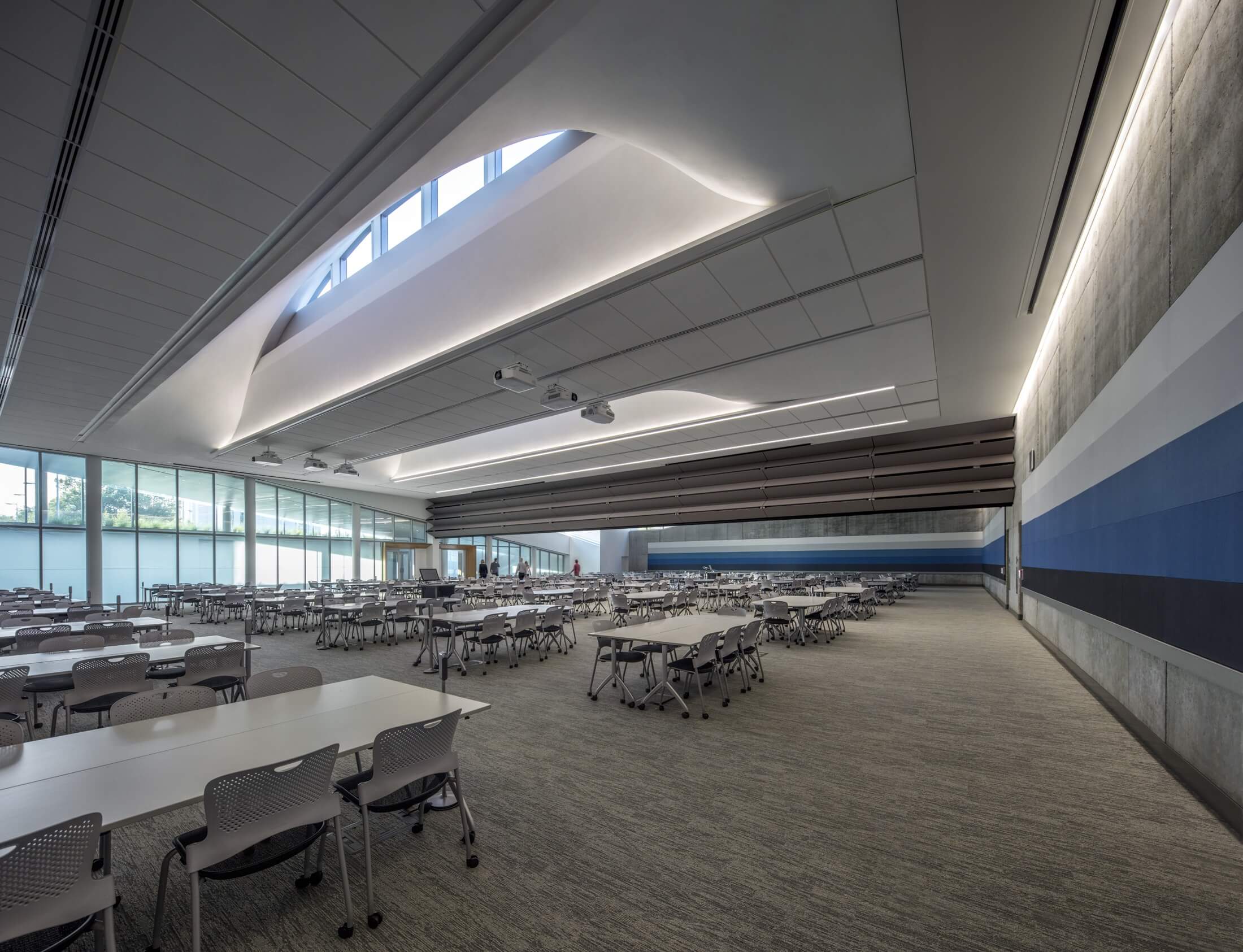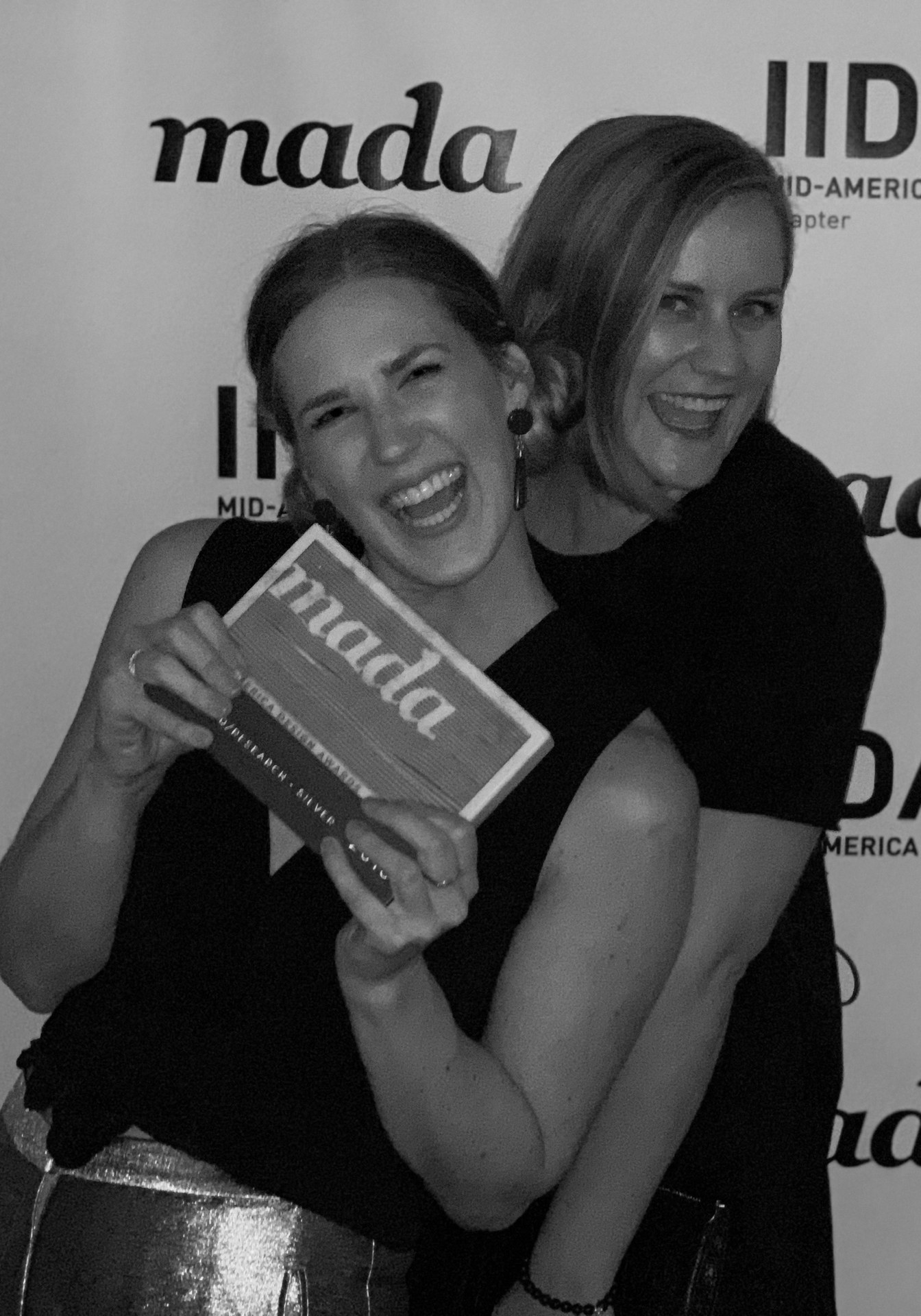 University of Kansas Medical Center Health Education Building – Silver in the Higher Education/Research Category
Located at the prominent intersection of 39th Street and Rainbow Boulevard, the Health Education Building (HEB) at the University of Kansas Medical Center (KUMC) was designed to be a home for interprofessional, collaborative learning and to create a new gateway to campus guided by key facets of the building's purpose: connectivity, identity, a sustainable environment and transparency. By bringing the medical, nursing and health profession programs together under one roof, students are able to learn and socialize together throughout their education with the goal of supporting better patient care. The design concept features a cantilevered glass structure that showcases the progressive interior environment within and becomes a beacon of light at night. Terracotta baguettes wrap these technologically-rich spaces afloat within the glass cube, creating the visual effect of a ribcage wrapping the heart within. This transparency is carried throughout the interior environment with extensive use of glass to create visual connectivity throughout the space.The interior environment is designed to foster interaction between students, faculty and staff of all disciplines. Over 20,000-square-feet of community-life space includes quiet and group study, open lounges, food service and more. A 250-foot-long, enclosed glass bridge, which spans 39th Street, links the HEB to the main campus with a light-filled space that offers study a variety of seating arrangements for students to study and socialize. The project was a collaboration between Helix Architecture + Design and CO Architects. Helix was the architect of record and interior designer; CO was the design architect.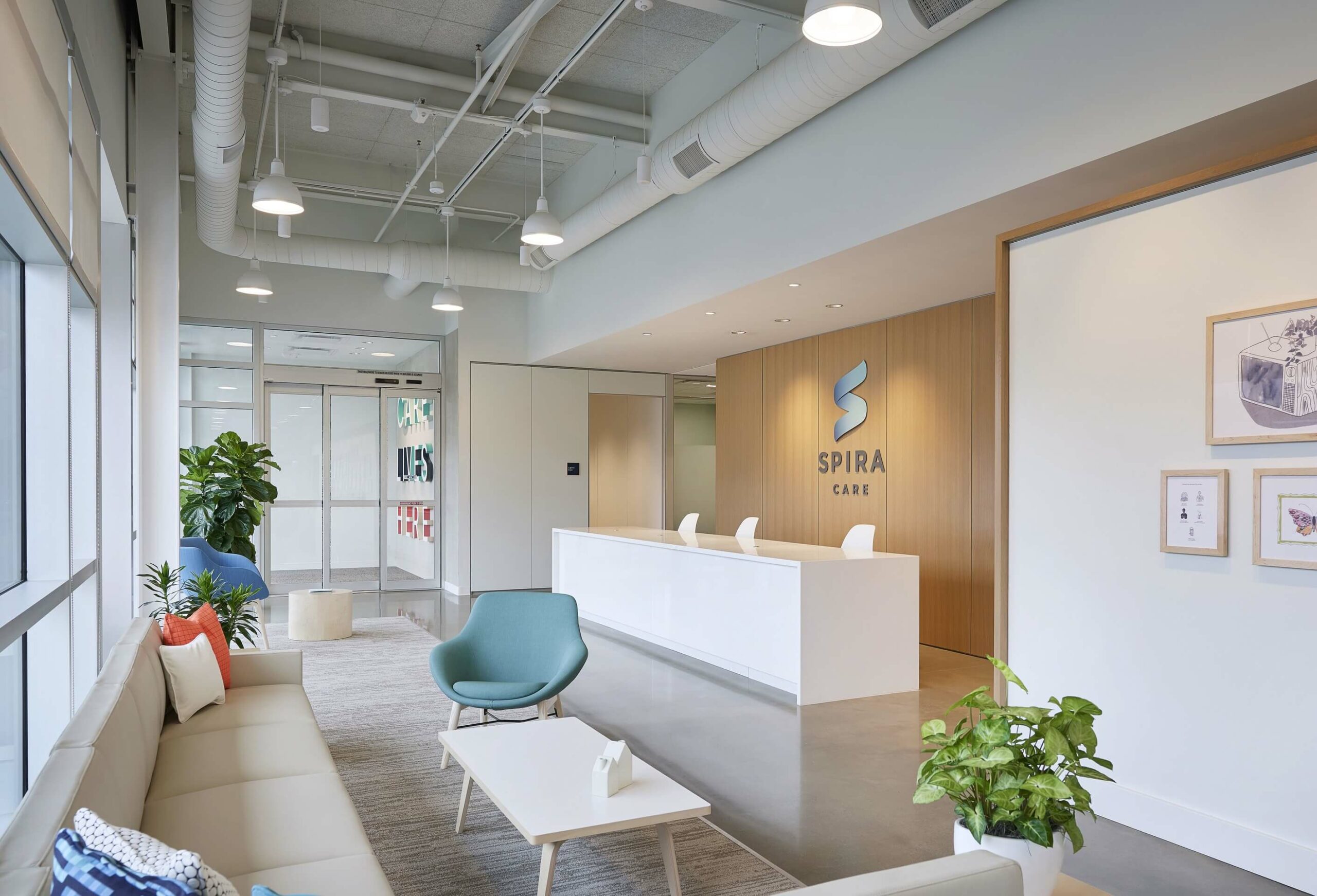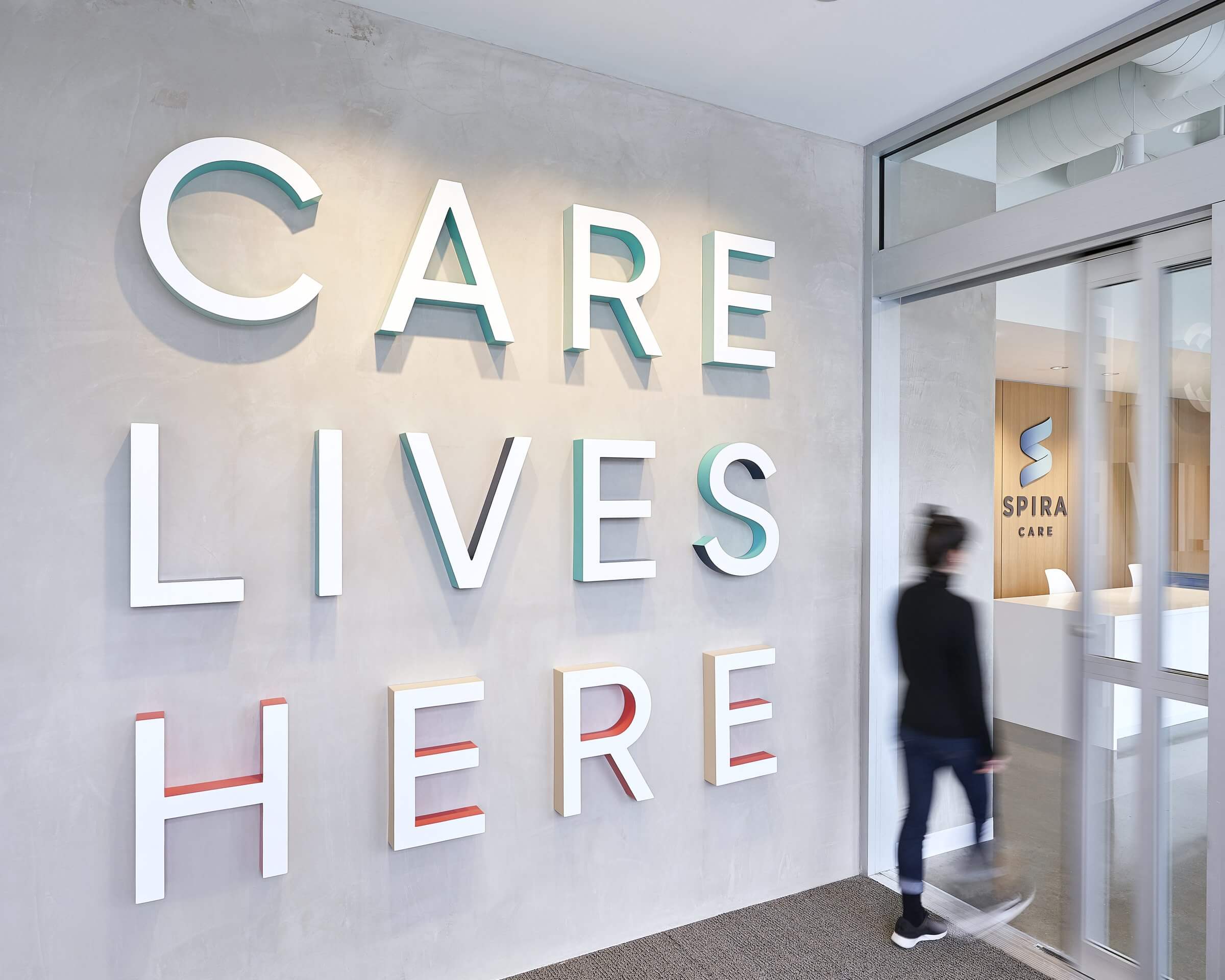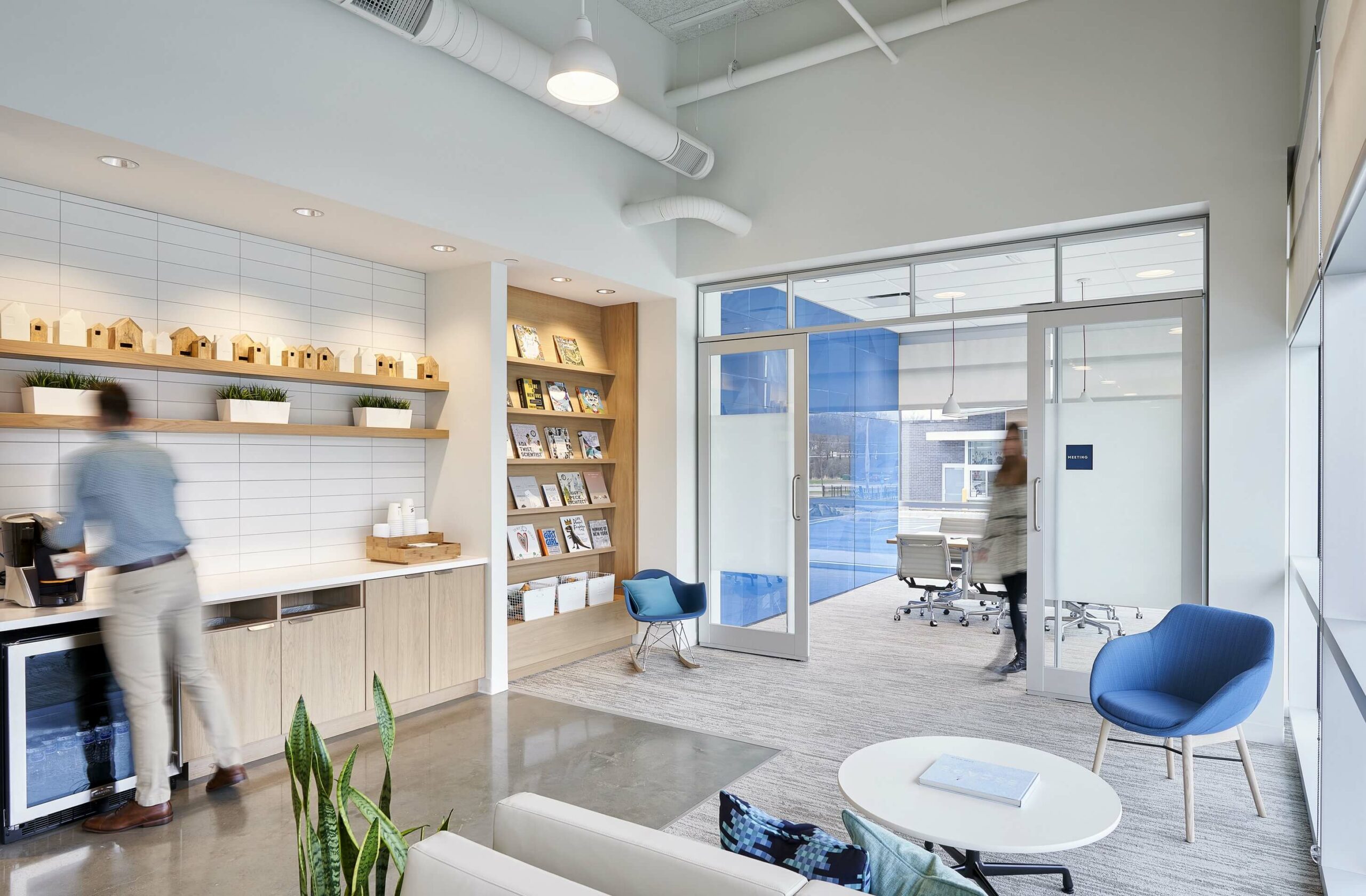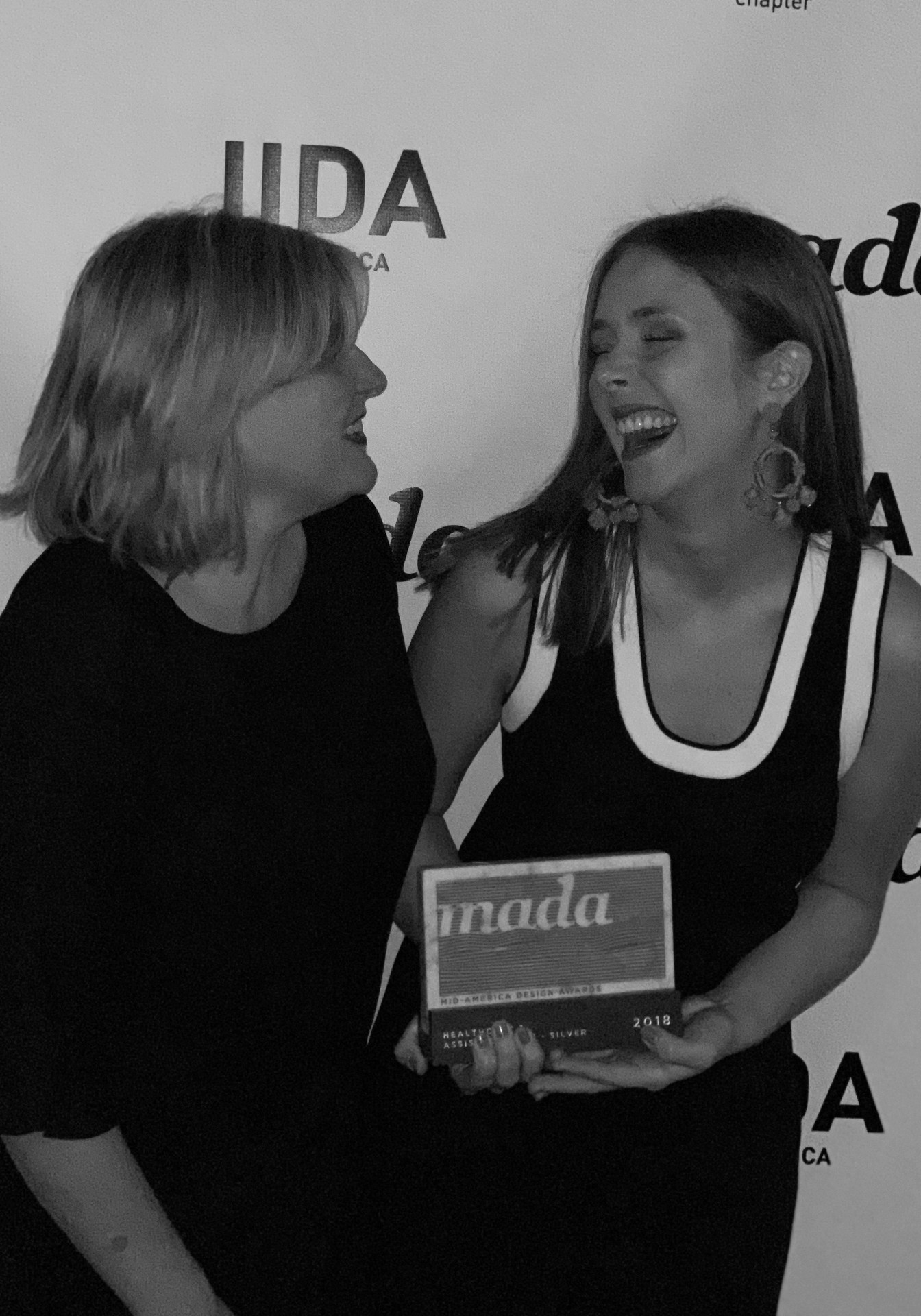 Spira Care – Silver in the Healthcare Category
Spira Care, an innovative new offering from Blue Cross and Blue Shield of Kansas City (Blue KC), approaches the healthcare experience from a holistic, patient-centered standpoint. The new concept offers a primary care center experience unlike anything currently on the market. Helix collaborated with Blue KC, integrated marketing agency, Barkley and healthcare architecture firm, Pulse Design Group to reimagine the patient experience. The team utilized ethnography, focus groups and qualitative research to create a plan for Spira Care. Through the process, they identified six, key "design sprints," like arrival, check-in and seeing the doctor to define and refine the patient experience. The project team also worked closely with customers, incorporating their feedback and using it to create the foundation of the Care Centers' design. Care Centers welcome members with bold graphics, a large bar-height reception, a lounge with soft seating and a coffee bar. Member experience and comfort were central to the design of the exam rooms, which include built-in bench seating and a small consultation area to discuss care with your provider. To truly welcome guests, the design team used materials and furniture not typically found in healthcare facilities. They overwhelming success fo the first two Care Centers has led Blue KC to open additional locations throughout the Kansas City metro area.
We are thrilled to share these awards with our clients, architectural/engineering partners and contractors who were critical in making each of these projects a success!