19 & Main at Corrigan Station
Integrating private office space with public amenities to enhance urban vitality
Designed as a modern complement to the historic Corrigan Station, which had been renovated into a vibrant, mixed-use destination, 19 Main is the first new construction office building in the Crossroads Arts District in more than 60 years. Although its primary purpose is to lease progressive office space to small businesses and entrepreneurs, 19 Main is integrated within the public realm. The Crossroads incubates the thriving arts ecosystem, and 19 Main's location occupies a prominent corner along the streetcar route.
Location: Kansas City, MO
Size: 32,000 SF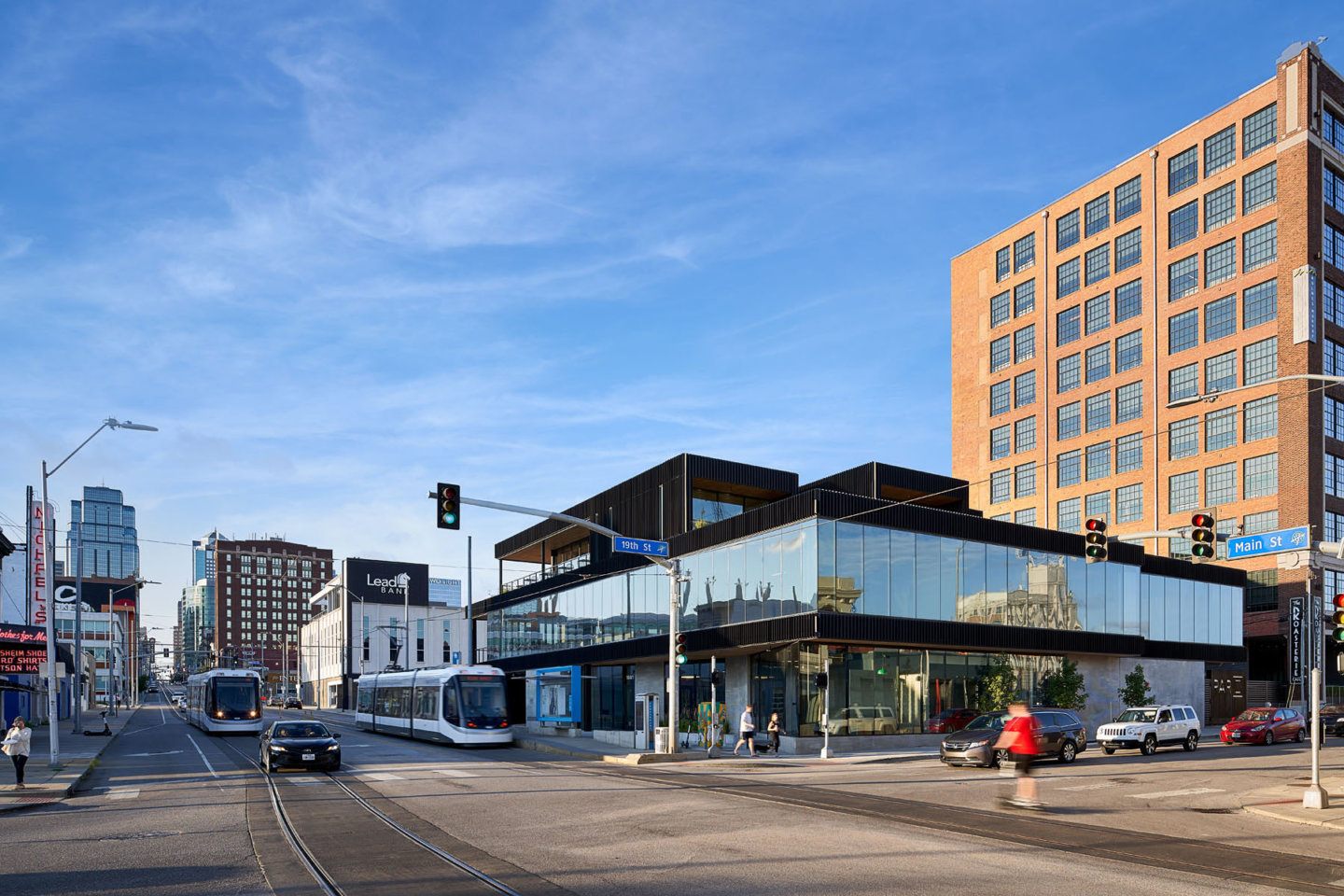 Copaken Brooks and 3D Development envisioned the Corrigan Building as a strategic investment to offer much-needed Class A office space in downtown Kansas City. Working with Helix, the team developed a strategy that would preserve the building's distinct, historic characteristics on the exterior and rehabilitate the interior to accommodate a mix of tenants, ranging from large companies to growing small businesses. Before it was completed, the building was nearly 100% leased, which demonstrates the desire for companies to be in the heart of downtown. Renamed Corrigan Station as a nod to Kansas City's transit-oriented history, its nine stories of office space and ground-level retail space has maintained its occupancy since opening.
Further extending Corrigan Station's useful life, the team integrated sustainable design strategies whenever possible, resulting in LEED Silver certification and regional recognition for its stewardship.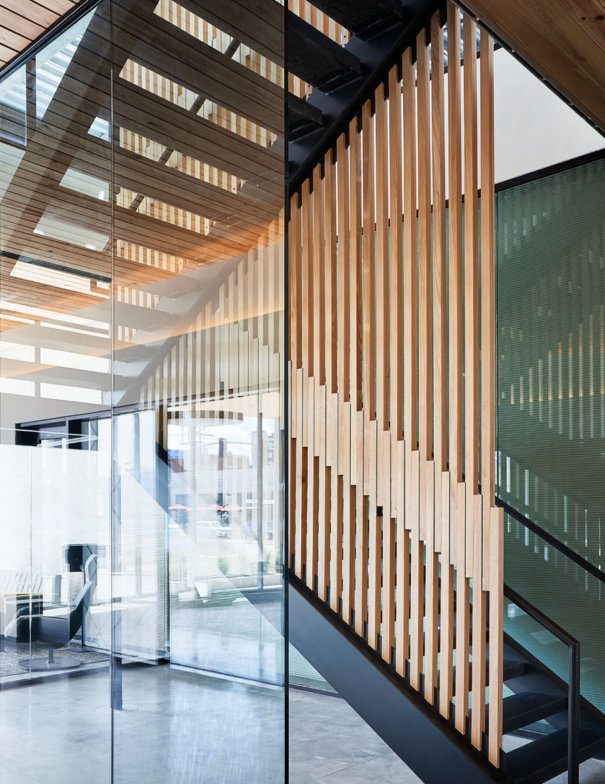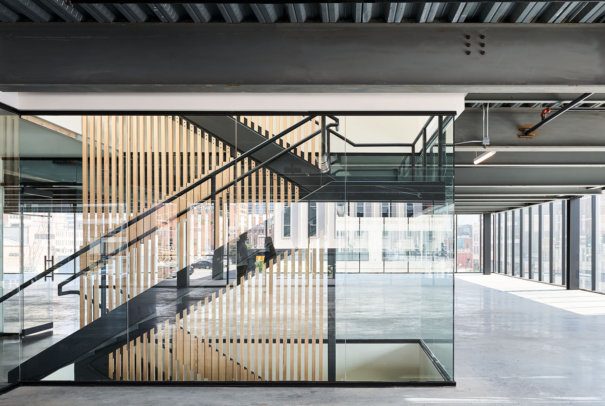 Strategic insertions and connections make 19 Main a public amenity, with a courtyard nestled within the shared space between the existing Corrigan Station and its new counterpart. The project was completed with the co-development team of Copaken Brooks and 3D Development.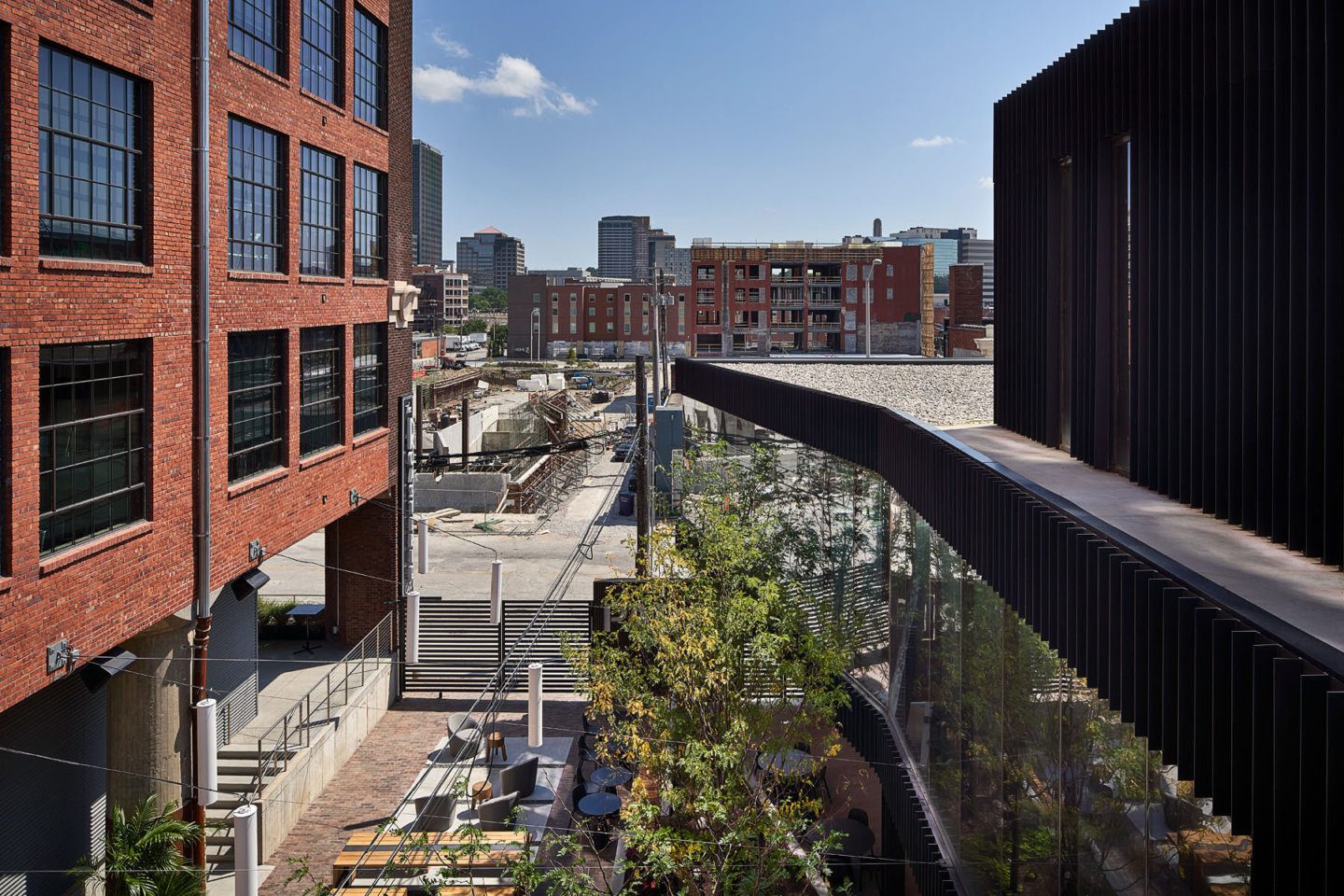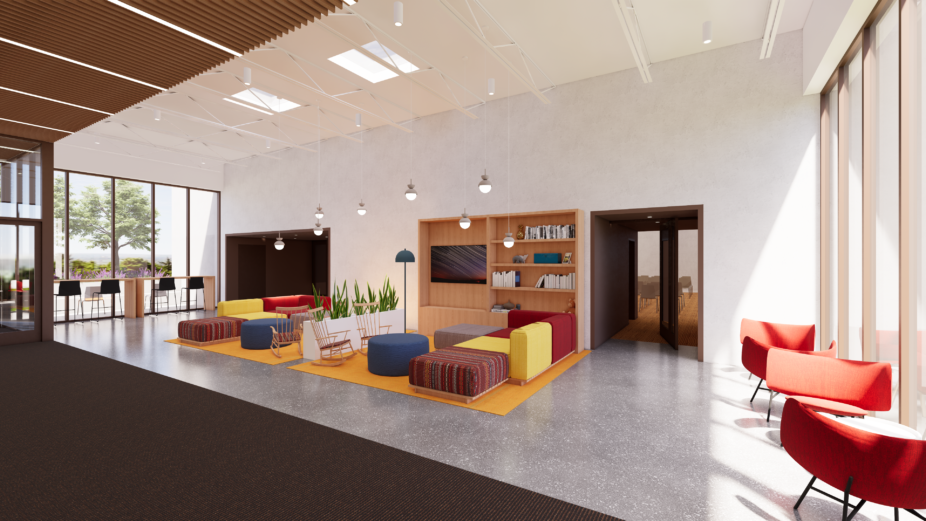 Designed in collaboration with SAPP, the building is anchored by an active coffee shop, which will be visible from a major corridor with a playful chandelier sculpture of coffee mugs floating overhead. Patrons will also be able to shop the goods produced from the entrepreneurial chefs within the incubator kitchens.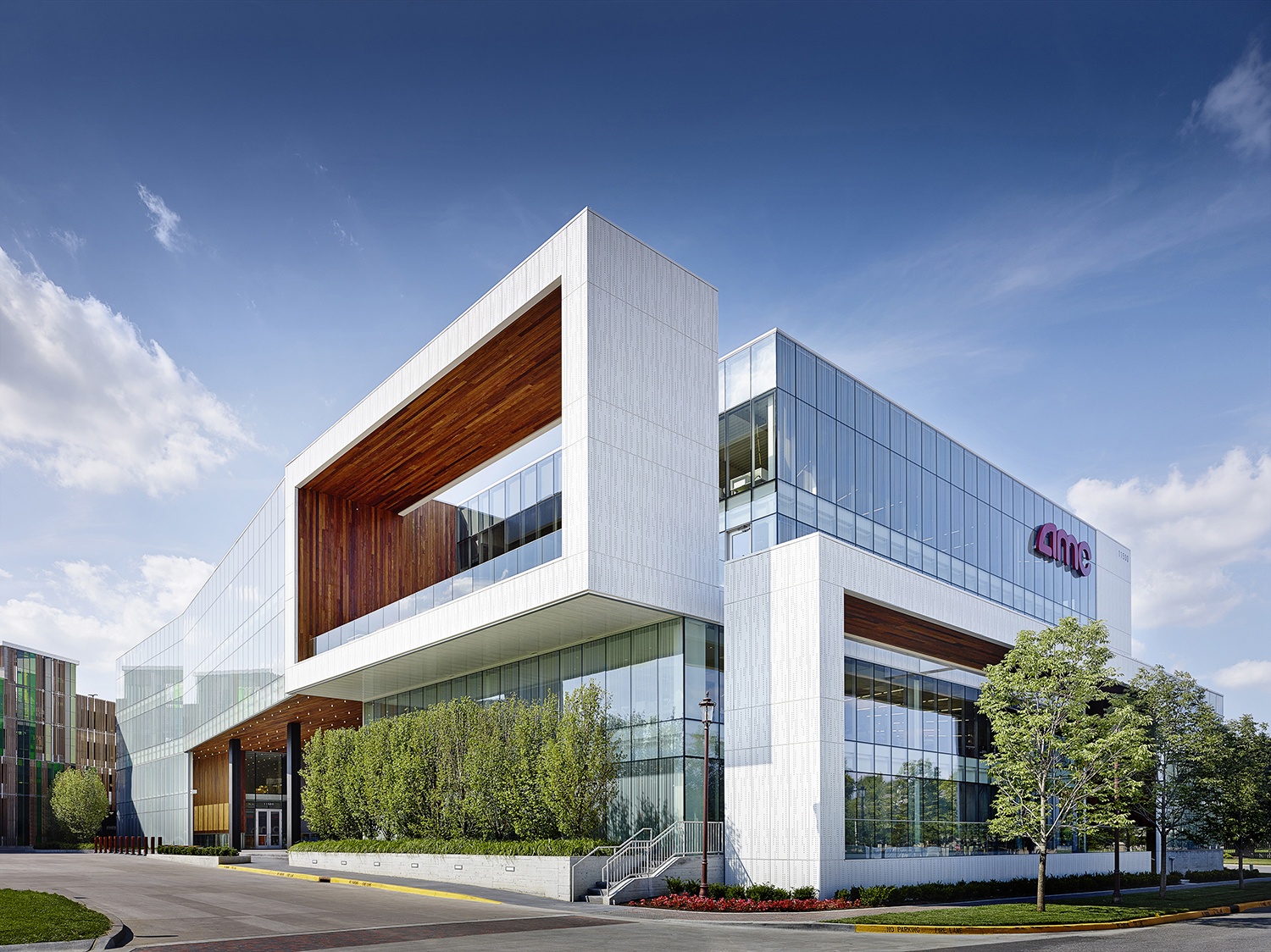 "
This thriving, productive space enables our team to provide superior support to our front lines – our theatres – so we can deliver the best possible experience to our guests."
Gerry Lopez, Former President & CEO, AMC Theatres.