Renovation and Expansion at Precious Blood Renewal Center Promotes Healing and Reconciliation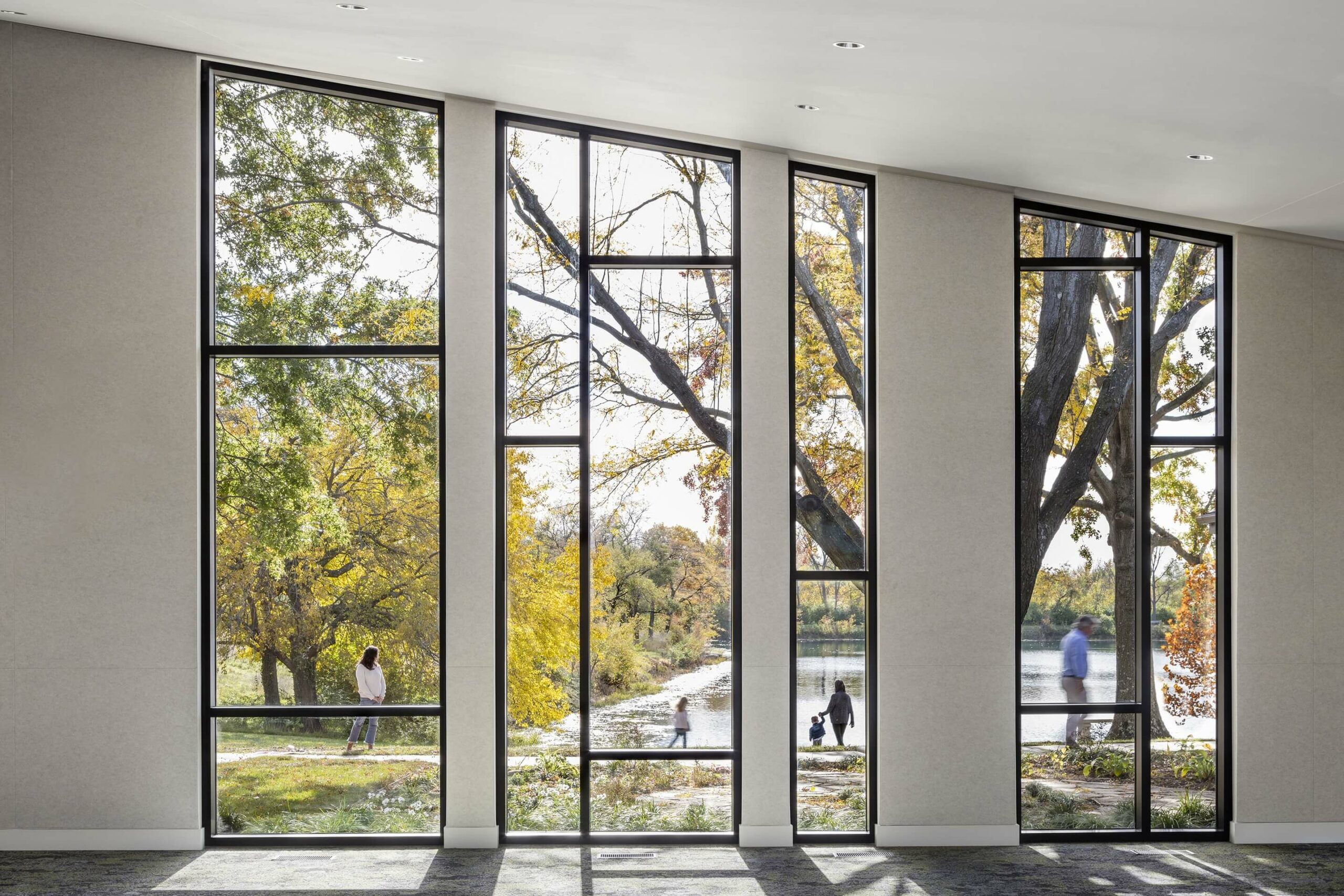 Located just outside of downtown Kansas City on a sprawling 30-acre campus, the Precious Blood Renewal Center (PBRC) is known for its spirit of healing and unmatched hospitality — including hospitality director Lucia Ferrara's homemade cookies, which have earned glowing reviews from visitors. The Center welcomes people who are seeking spiritual, physical, and mental restoration, hosting company retreats or individuals in need of quiet reflection.
After receiving multiple requests to accommodate large groups of people but lacking adequate space, the Center commissioned Helix Architecture + Design to help them achieve their mission of supporting those who look to be uplifted. With the goal of creating a spiritually inspirational and centering space, Helix studied the PBRC campus and looked for ways to expand its facilities.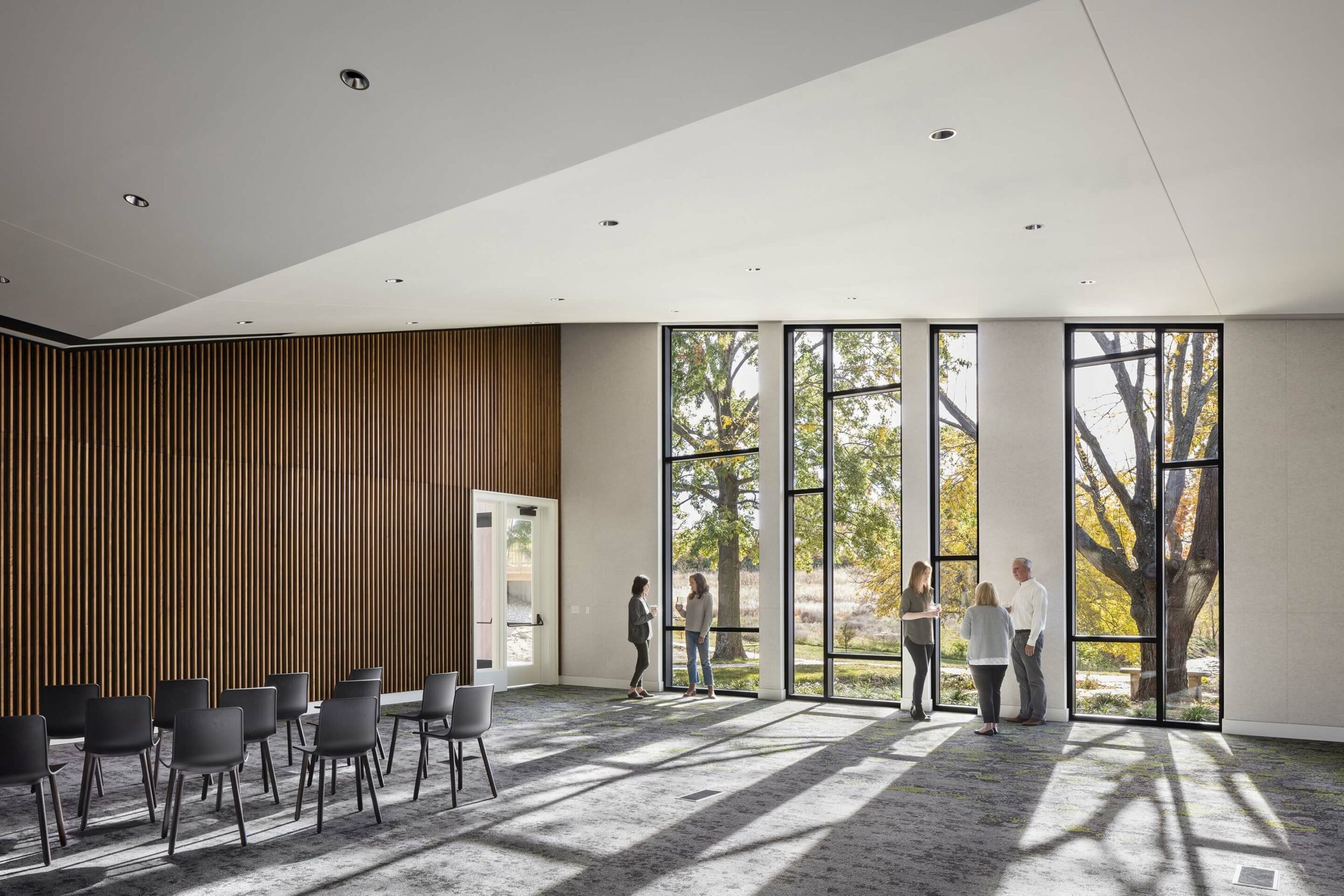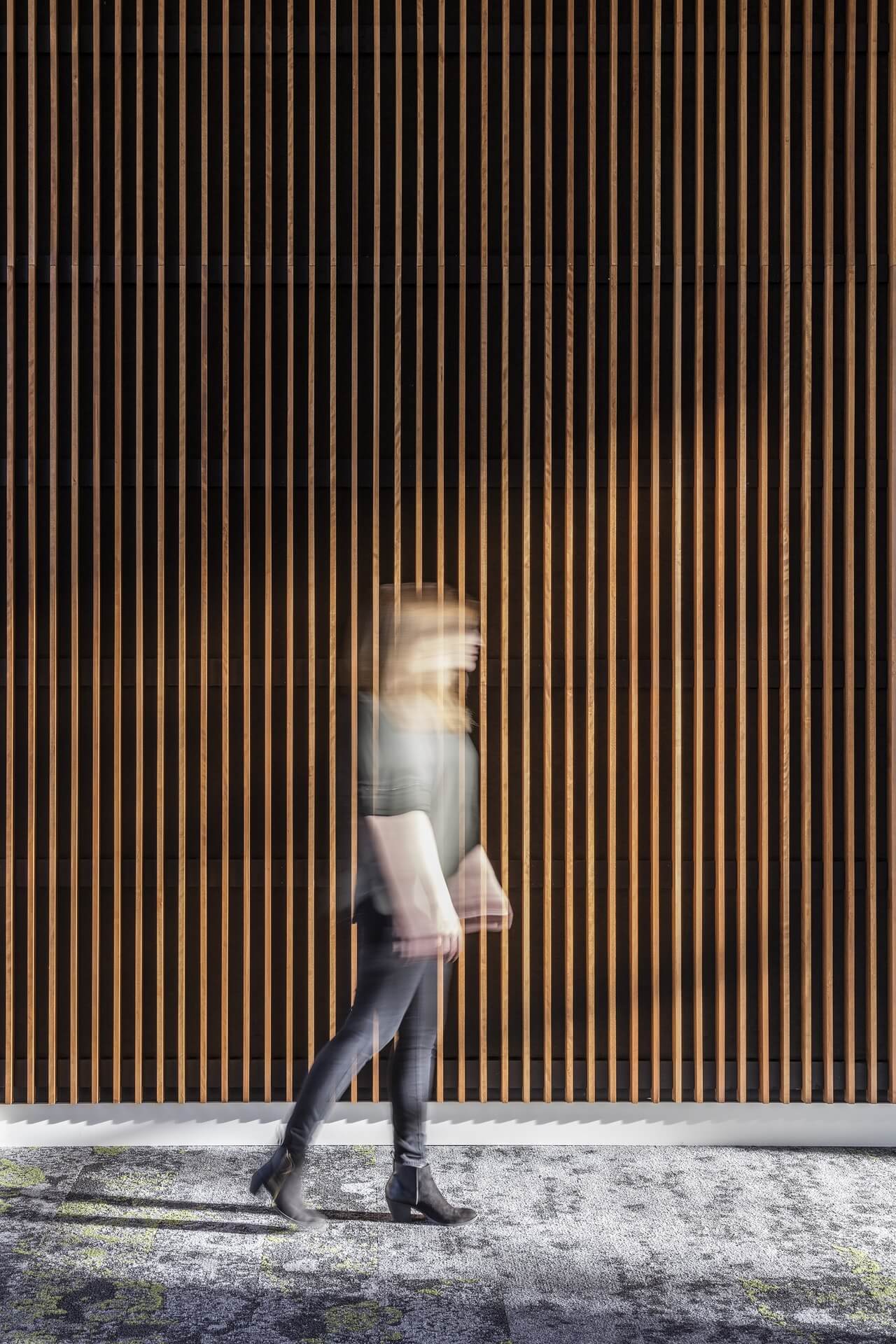 The Stukenborg Mission House offered tremendous potential in terms of layout, site and original architecture. It overlooks a small lake, surrounded by mature trees and native grasses. The building also had opportunities for clear circulation and providing ample space for large group meetings.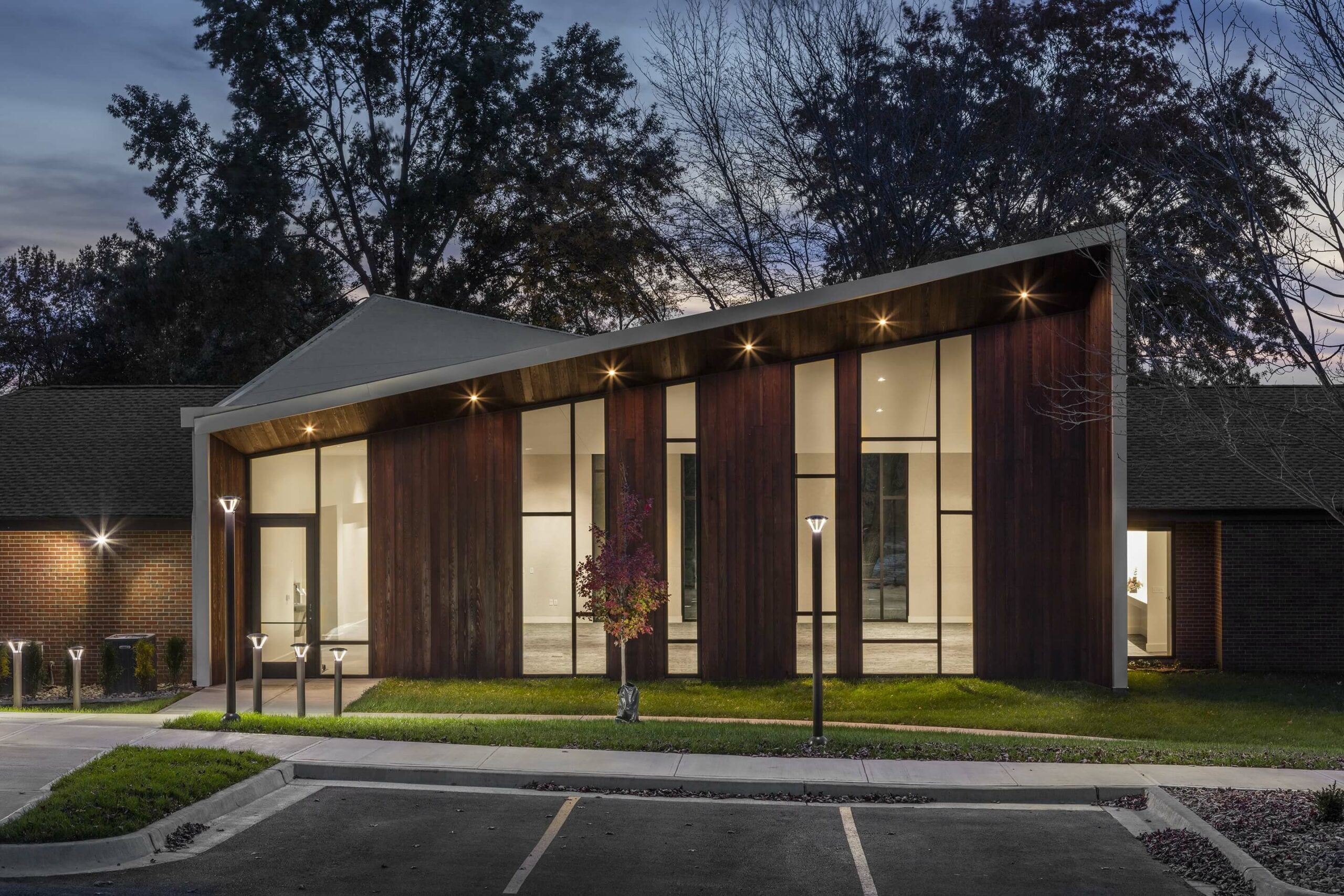 The Helix team carved out the center of the existing L-shaped building and inserted a new addition that provides the large gathering space the Center needed. A simple yet dramatic twist of the building truss creates a roofline that rises on either side, as if greeting those who are visiting the Center. In keeping with the Center's mission to be inviting to all, the design team integrated expansive windows on both sides of the new insertion that draw visitors into the activity happening within.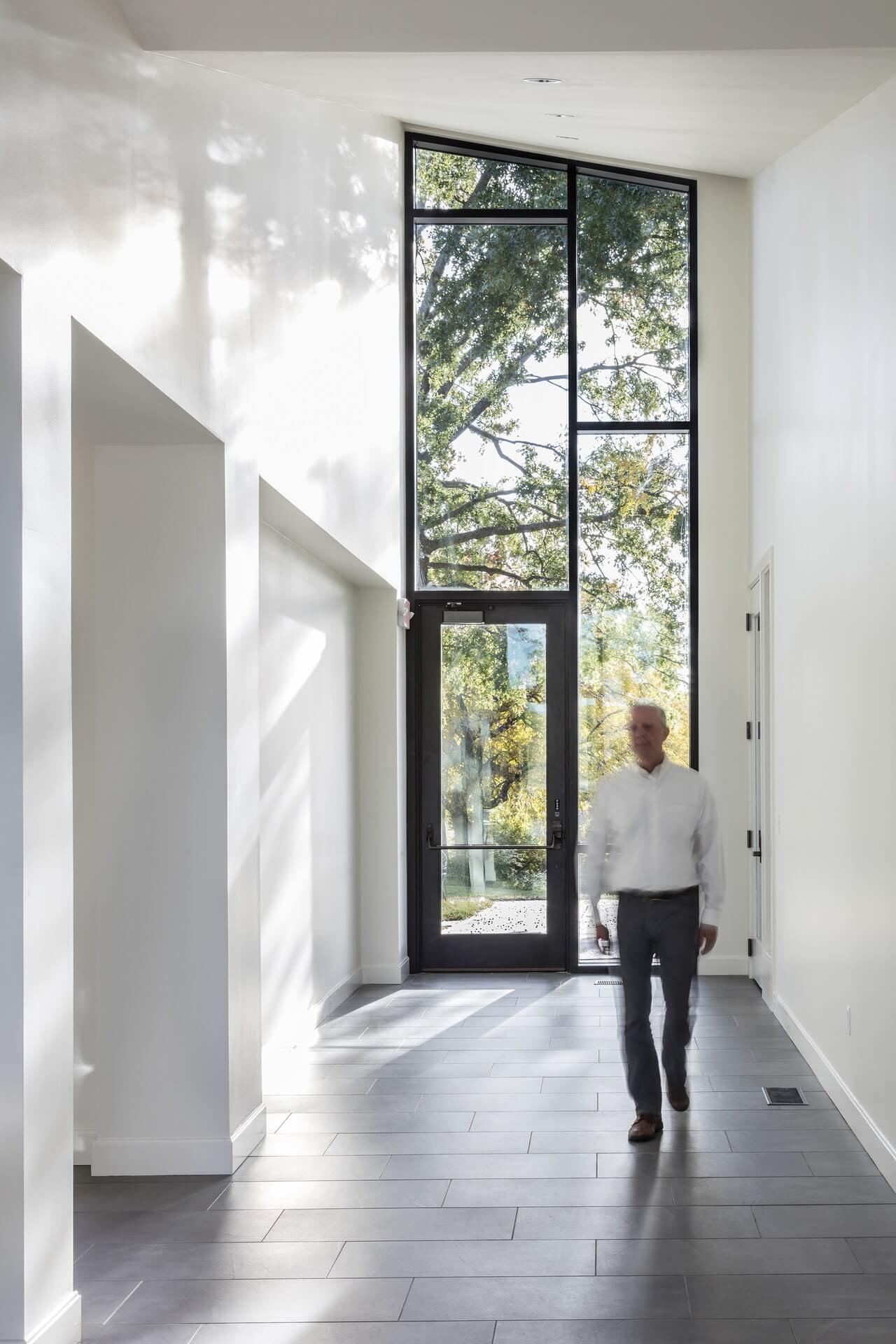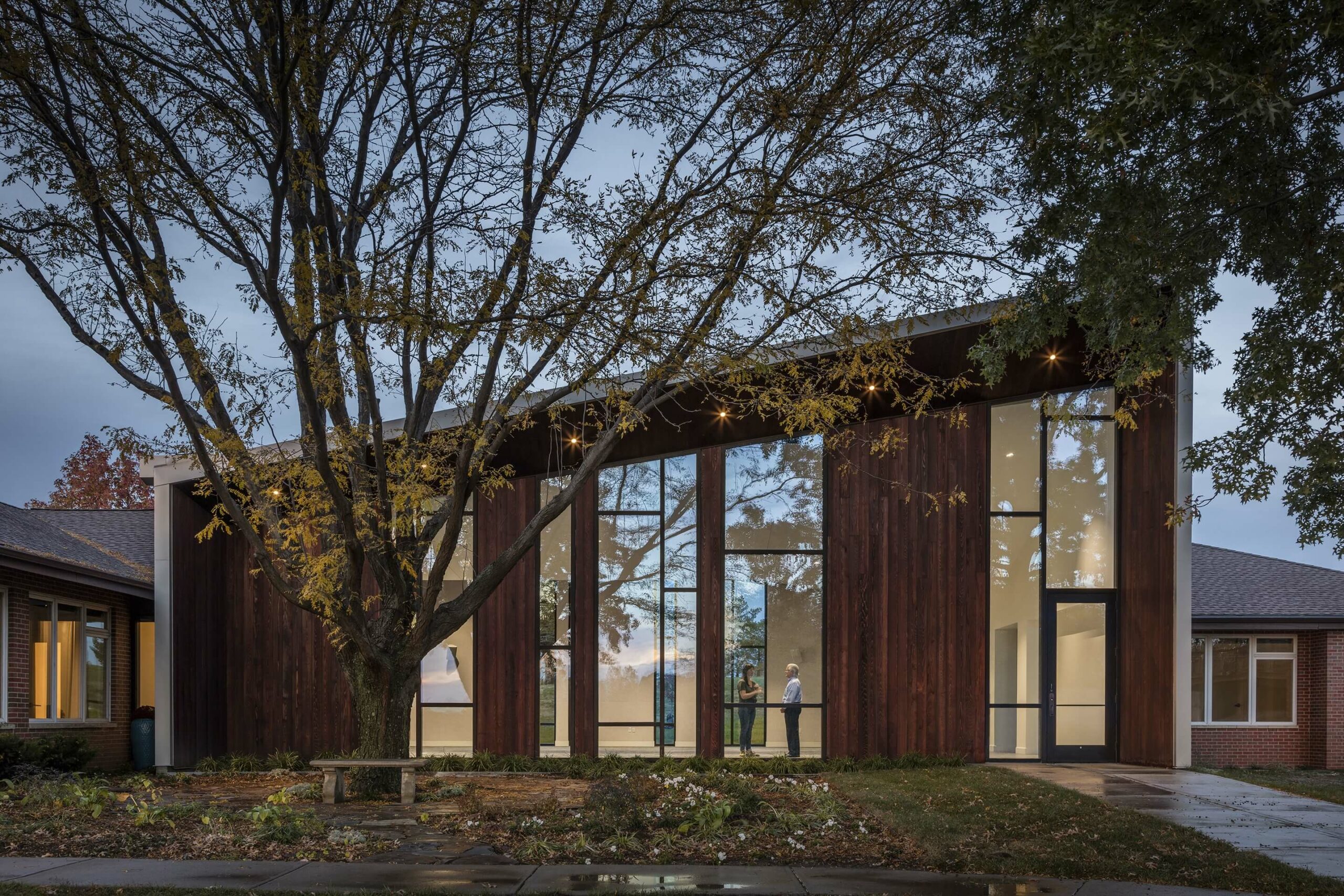 Helix also renovated the areas surrounding the addition to provide support spaces, such as a serving area, warming kitchen, staff offices, spiritual direction room and smaller gathering areas. The refined material and color palette reflects textures and colors found in nature, bringing a warmth and peacefulness to the interior space.
On October 28, the new Precious Blood Renewal Center celebrated its grand opening with a multi-faith, diverse group of people that shared prayers from their respective traditions to officially bless the space. With the renovation and addition complete, the Center will continue to be a place where people from all faiths, races, cultures and backgrounds can come together and grow in love and understanding for one another.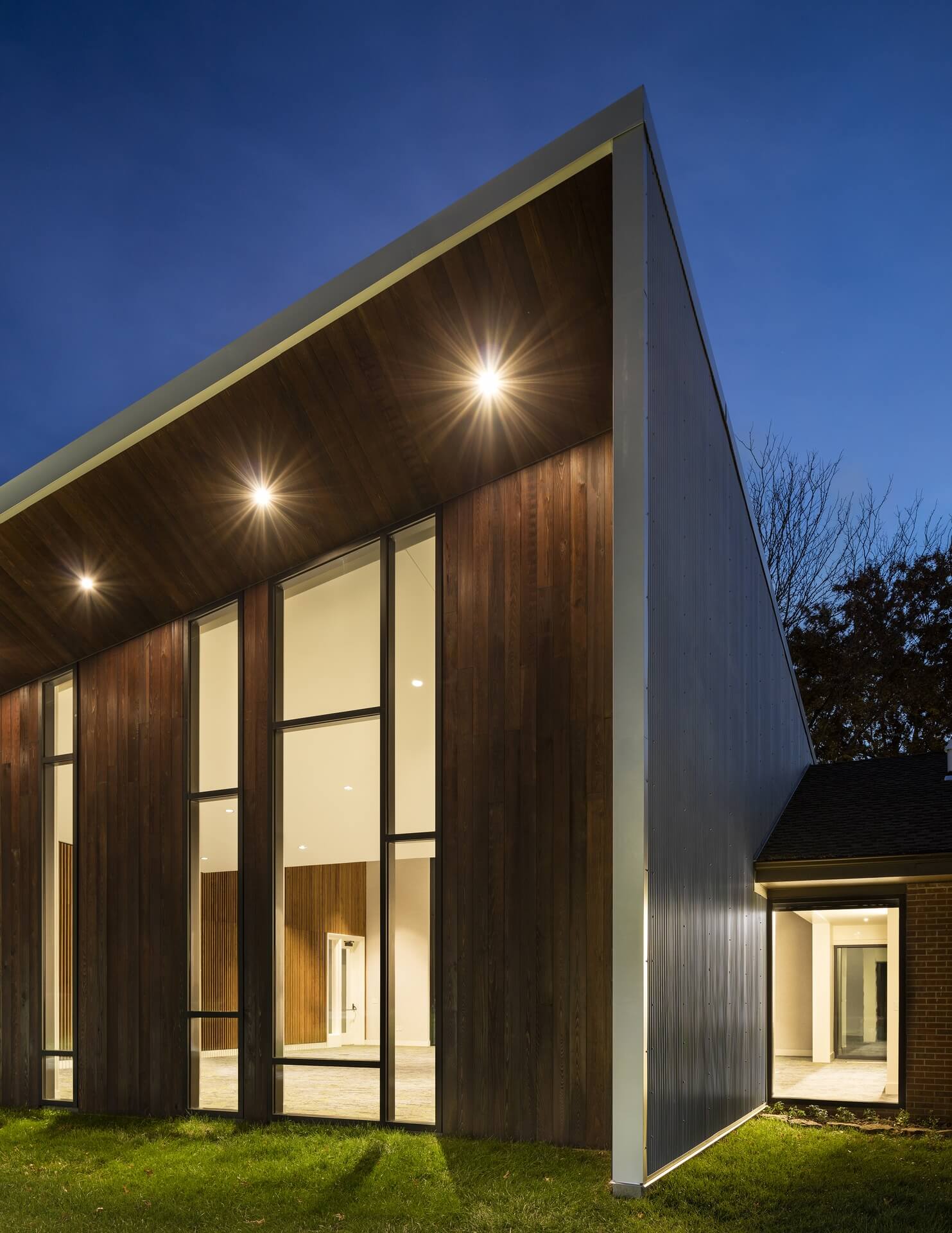 "Helix's response to our goal of creating a transformative gathering space far exceeded our expectations. It was critical that the Renewal Center welcome people from all walks of life. Our new space offers serenity and renewal, helping us be ambassadors for reconciliation and hope."

Fr. Joe Nassal, Provincial Director
Missionaries of the Precious Blood Kansas City Province
Photography by Bob Greenspan.