Rave Reviews for the Newly Renovated National Museum of Toys & Miniatures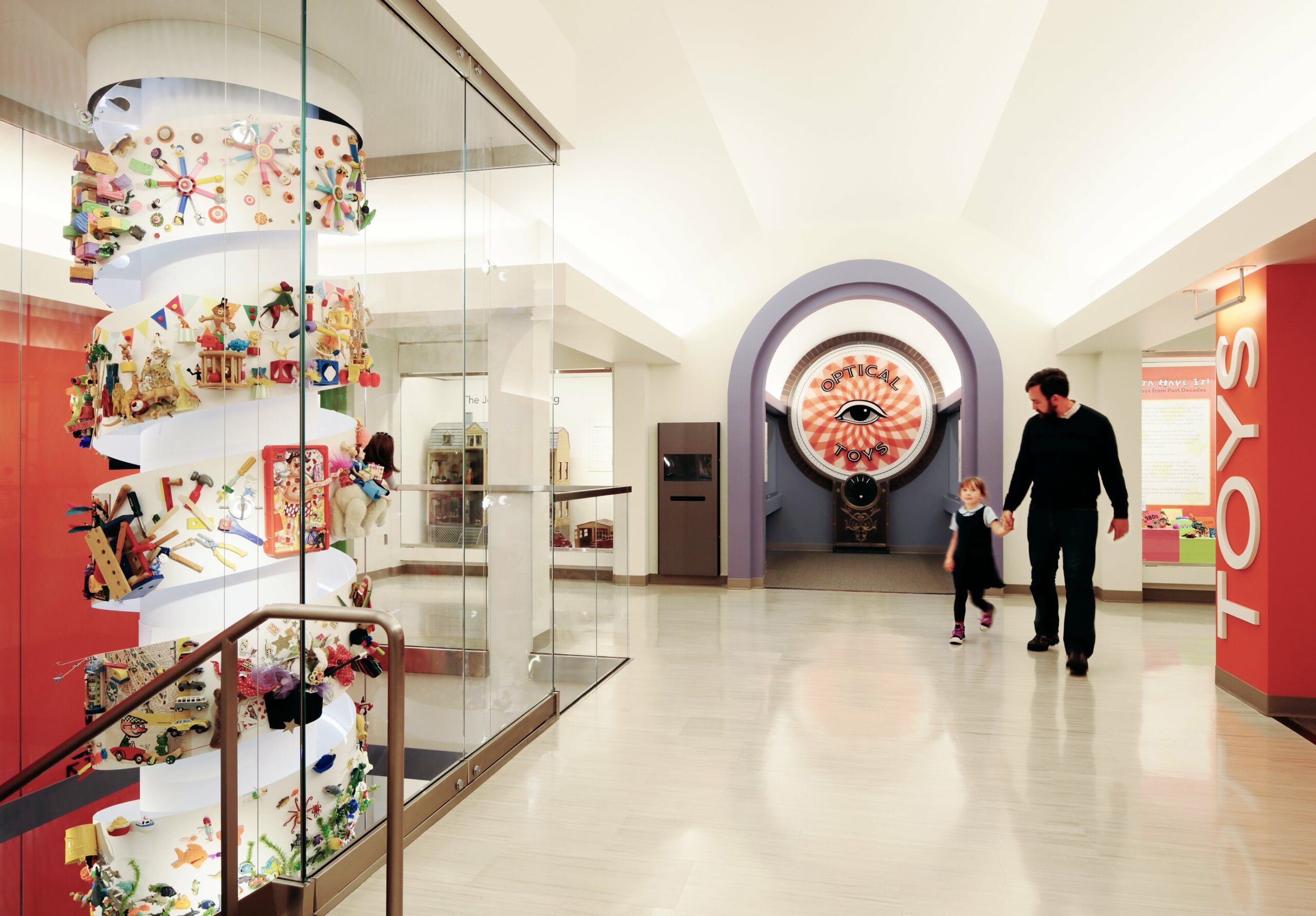 Dollhouses, Star Wars figurines, pedal cars and the world's largest fine-scale miniature collection are just a few of the treasures you will find at the newly renovated National Museum of Toys & Miniatures. After a year-long $8 million renovation, the museum reopened on August 1st to rave reviews and the Helix Architecture + Design team couldn't be more proud of the results.
KC Parent said, "Wow, this is one amazing makeover! A streamlined entry and revised floorplan simplify things for visitors but retains the magic and whimsy we've loved for years." Spaces Magazine said, "This hidden gem is definitely on its way to being a main Kansas City attraction." And Visit KC shared some of their favorite finds, including the two-story spinning helix "Toytisserie" sculpture created by artist Sarah Lugg Regan.
Steve Paul's editorial in the KC Star highlighted the collaboration between the Helix design team, museum leaders and exhibit designer, West Office to reconfigure the space. The result is "a bright and fresh new layout and a wholly transformed exhibit strategy."
The Pitch recognized the, "newly reopened, stunningly improved" museum in their "Best of Kansas City" awards saying, "we're not sorry to say childlike wonder is what we felt when we toured the renovated space." And, most recently Wired magazine noted it as a must-see in their article spotlighting Kansas City.
Over 72,000 toys and miniatures call the museum home, but we couldn't resist highlighting one of our favorites – the miniature Vitra furniture!
We also love Sarah Lugg Regan's process of creating the "Toytisserie" from 330-gallons of toys donated by local Kansas-citians. KCUR did a great feature on the installation.
We highly recommend you go check it out yourself. Info on the museum's hours and their collection can be found on their website.All images credited to Aaron Dougherty Photography.