Prominent Kansas City muralist Sike Style completes work in two Helix projects
Phil Shafer, also known as Sike Style, is a graphic artist and muralist who has worked with clients ranging from local institutions like the Kansas City Royals, to cultural events and corporate clients like Middle of the Map Festival and Valorem Consulting. Phil's upbringing in Brooklyn during the golden era of graffiti and hip-hop culture had a profound impact on his life as an artist and helped define the roots of his style.
"Public art is important to me because it allows me to give back to the community through my talents. My goal is to transform bland or vandalized surfaces into murals that uplift and inspire the neighborhood residents," Phil says of his work, which can be found all over the streets of Kansas City (literally).
Helix has had the pleasure of collaborating with him on a few of our recent projects.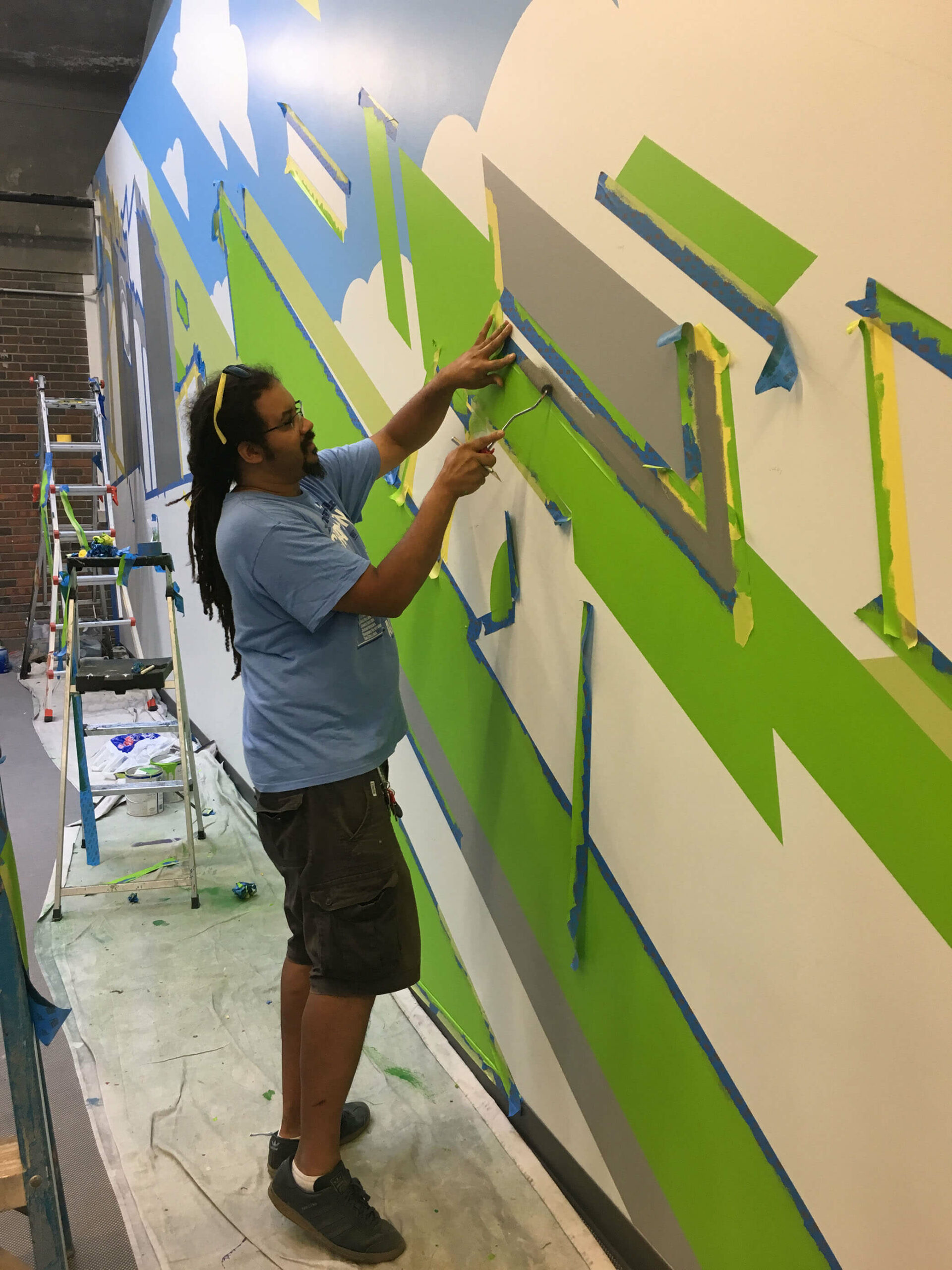 The City Gym location that recently opened inside of the renovated Pickwick building features a large welcoming vibrant hand-painted mural. The piece depicts the historic facade of Pickwick and bus – reminiscent of the former bus depot that the building is known for. He completed four additional murals onsite: one in the spin class room, one located in the parking garage on a historic brick wall and two directional signage pieces in the stairwell.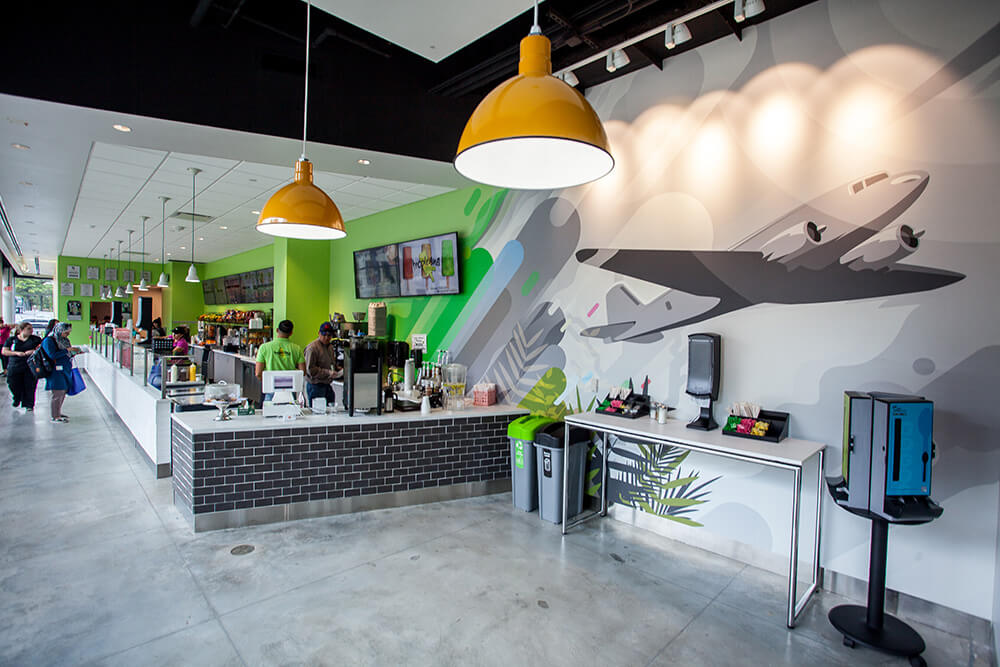 The
Tropicana Paleteria
inside the
University of Kansas Medical Center
's Health Education Building features Phil's work throughout the entire space. This was the first time Phil designed a mural digitally, printed it on high grade wallpaper and installed the work on location. His work brings a vibrancy to any space it inhabits, and we love seeing his work come to life inside these Helix projects. See more of his work on his
website
, or follow him on
instagram @sikestyle
.
Photography courtesy of Sike Style Industries.