Infusing urban apartments with smart building technology

When originally constructed in 1962, Traders on Grand was the first high-rise building erected in downtown Kansas City after the Great Depression. Transformed into The Grand more than 50 years later, it once again stands as a symbol of revitalization. Helix partnered with a co-developer team to convert this 21-story building into market-rate urban apartment units, complete with modern amenities.
Location: Kansas City, MO
Size: 330,000 SF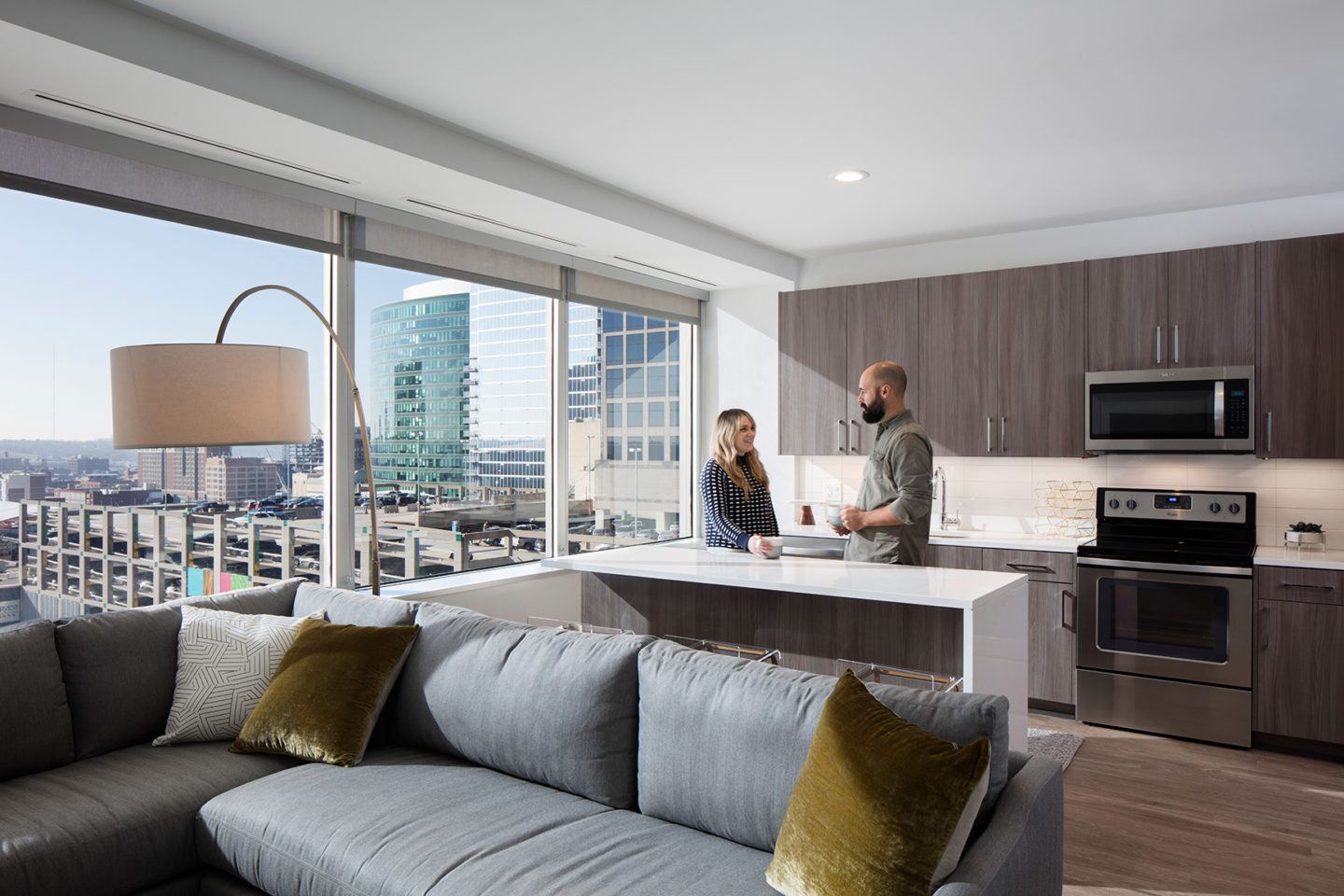 In contrast to downtown Kansas City's abundance of turn-of-the-century 20th architecture, The Grand is part of a smaller collection of mid-century buildings that dot today's skyline. The team repurposed the narrow floorplates from less desirable office space into high-end rentable apartments that appeal to young working professionals. Capturing the original 1960s style, the design team incorporated chic finishes and materials in both the shared spaces and individual units, which feature custom tile and stainless steel appliances.
Unique features, such as the rooftop pool with event space and smart-building technology, set this high-rise apart from other downtown multifamily buildings. The building's original vault was converted into a movie theater, which sits adjacent to a large, open kitchen and lounge seating area, fitness center, and digital sports lounge.