Synergy Services Children's Center
Providing a safe place to grow and stay
When Synergy Services was gifted the land and existing 100-year-old farmhouse from its previous owner, Judge Stephen Pratt, it came with one condition: they had to use the land to help children. Synergy leadership took this to heart, knowing that they needed to provide a safe space for children that could help them find stability in a turbulent part of their lives but also be a place that celebrates their vibrant spirit.
Location: Kansas City, MO
Size: 10,000 SF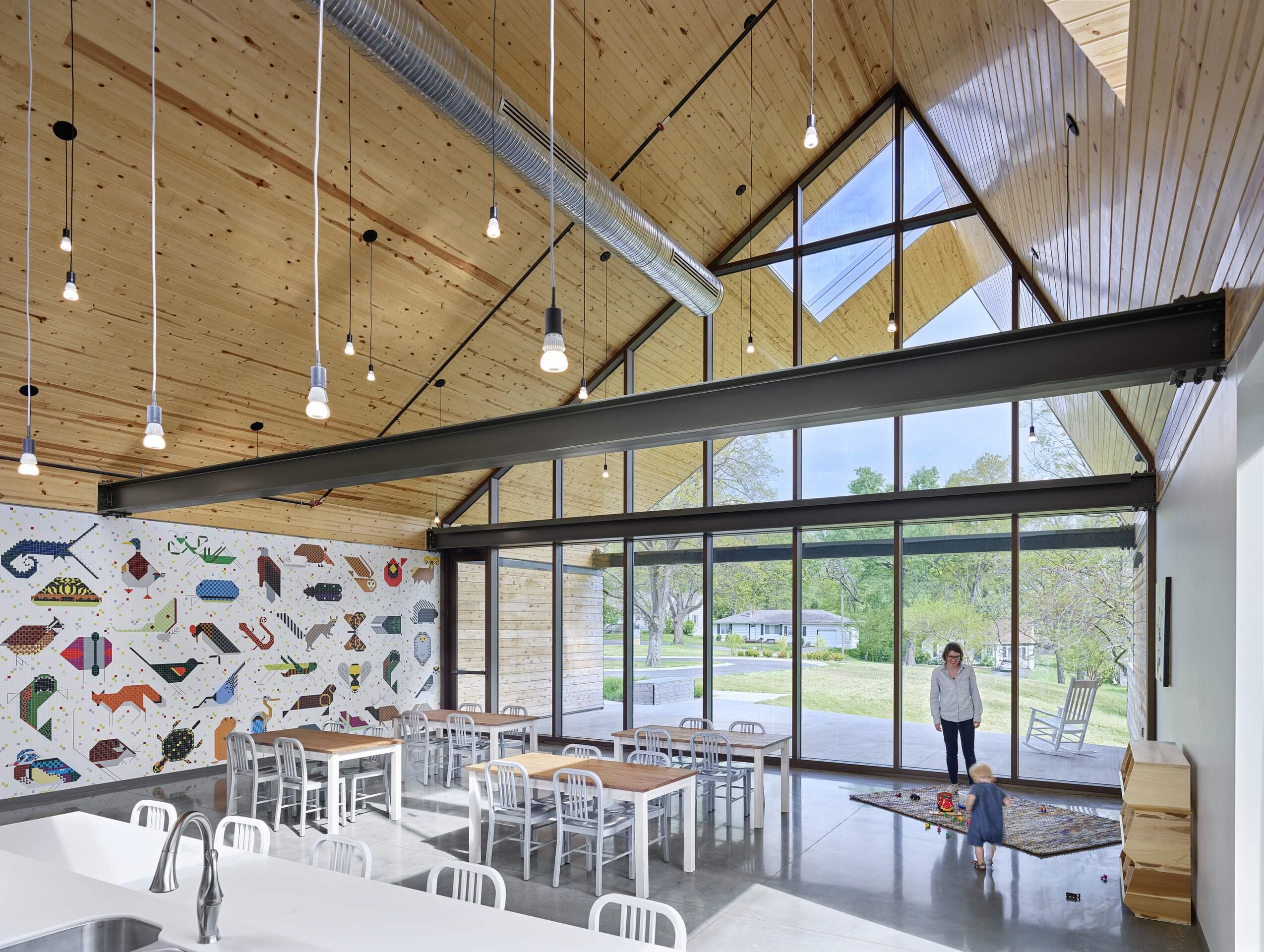 The existing farmhouse was not enough to address Synergy's full programmatic needs. The design team developed a plan that included renovating the house and building an addition with a structure that was reminiscent of a cabin. The farmhouse was repurposed to contain counseling rooms, a therapeutic art room and a living room, while the addition includes a dining room, bathrooms, bedrooms and an open multi-purpose playroom with adjacent playground. The concept of a cabin is reinforced with natural pine wood finishes and expansive windows that provide natural daylight and unobstructed views to the surrounding wood acreage.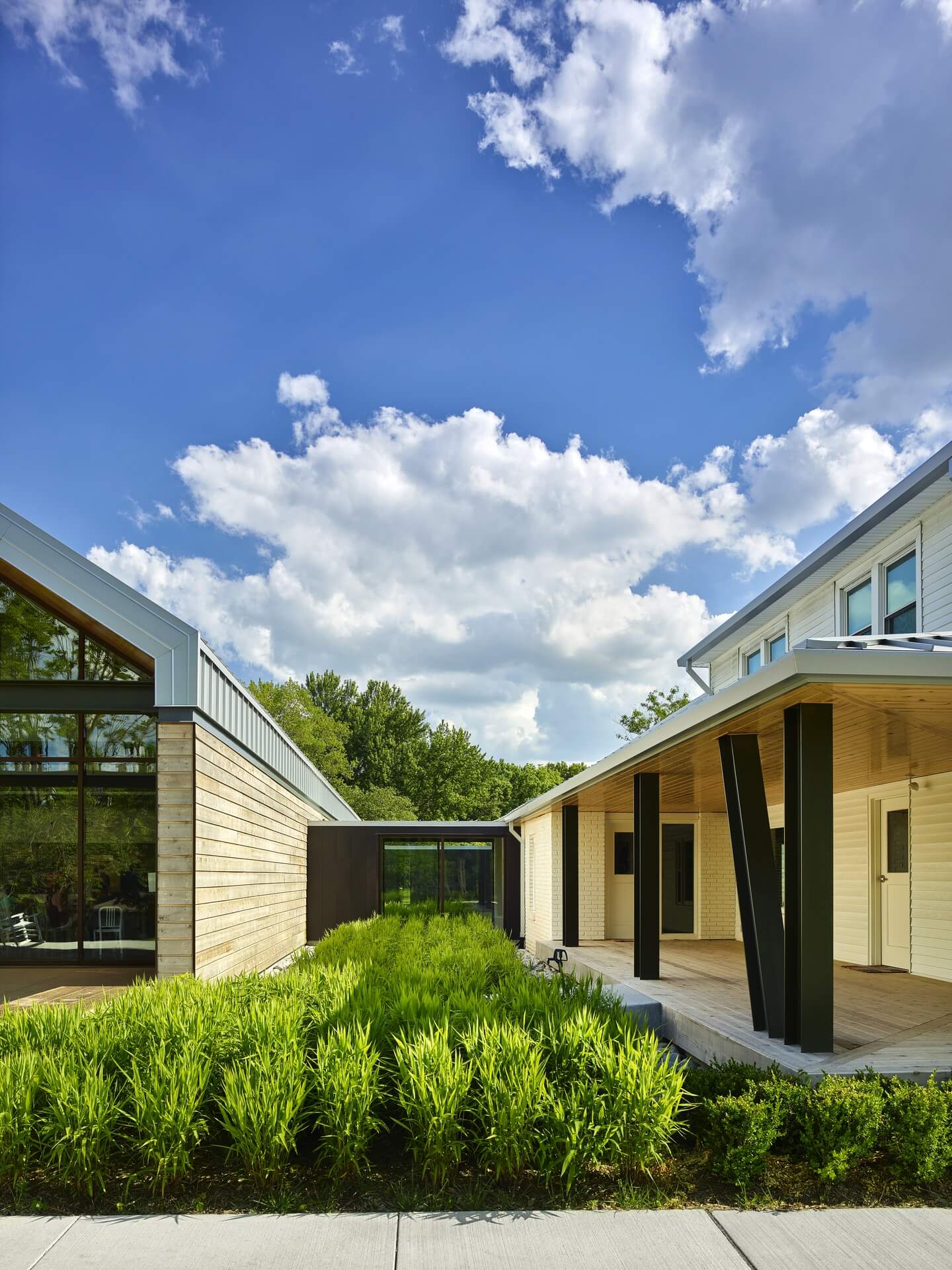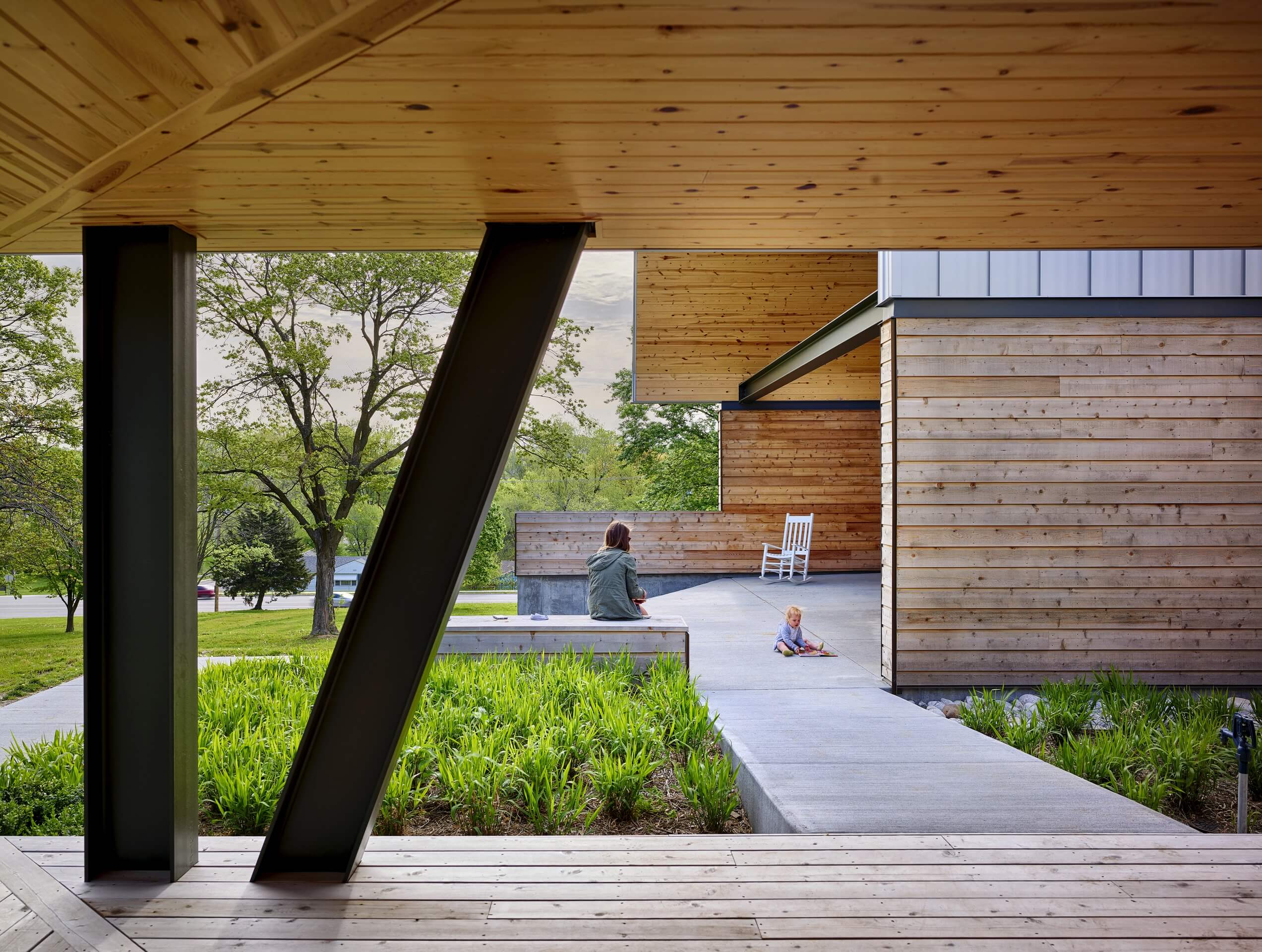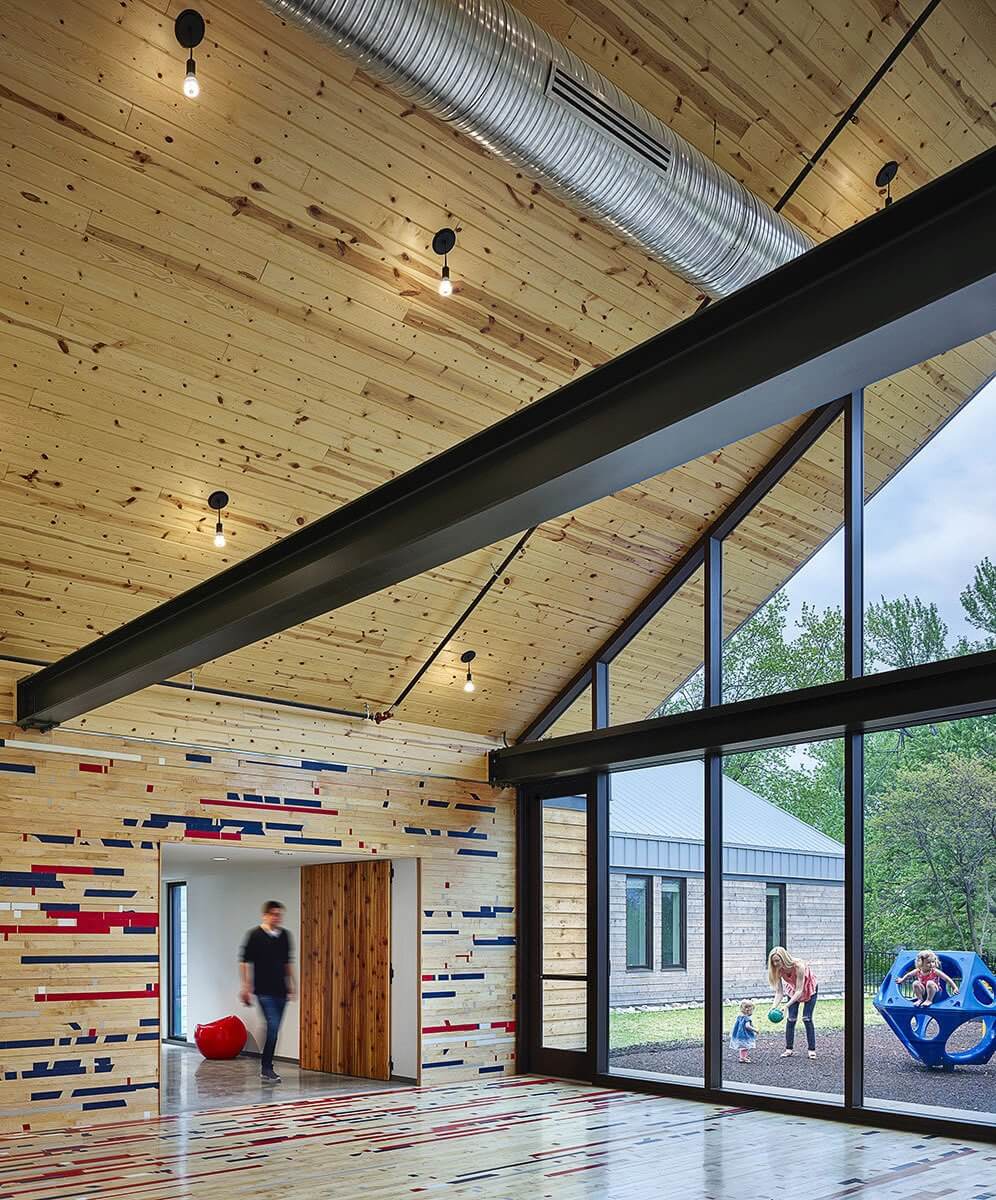 "At the Children's Center, our goal is to create a state of safety and trust that invites children to explore, heal, play, and engage in an environment that builds resilience."
Dennis Meier
Associate Executive Director
Synergy Services
In addition to creating a safe, healing environment, the design team also wanted to make sure that the children felt that this was a place where they could play without hesitation. Details such as the Charlie Harper wallpaper filled with animals and brightly colored tiles incorporated into the backsplash clearly communicate that this is a special place designed just for them. Pops of color were used playfully in key spaces but sparingly in others to make the building into a canvas for the children and their own art. Another important element was the color coding of bedrooms doors to correspond to individual cubbies in the bathrooms. Not only does the integration of color brightens the hallways, but they serve a higher purpose in instilling a sense of ownership and belonging to each child.