Sporting Kansas City Boot Room
From a storage room to a soccer-inspired speakeasy
Tucked behind a hidden entry, the Boot Room is a swanky after-hours joint offering craft cocktails in private backrooms. What was once a storage room sharing a wall with a busy dining hall has now been transformed to an intimate, elite space that takes patrons to an elevated experience inside the Field Club at Children's Mercy Park.
Location: Kansas City, MO
Size: 1,000 SF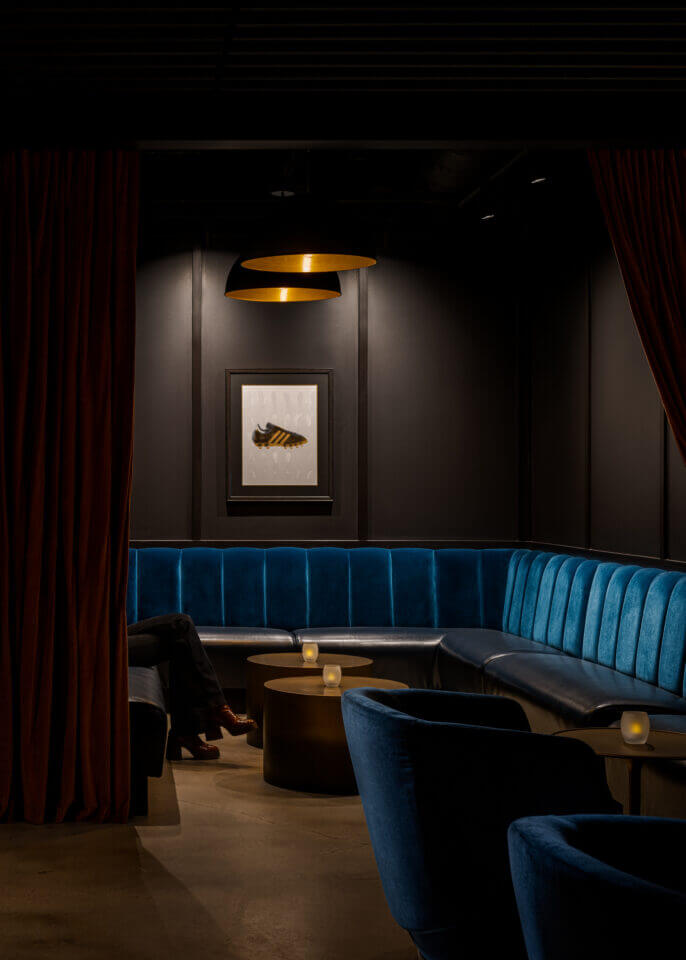 Sporting Kansas City wanted to raise the bar on the caliber of experiences that they offer their fans. An existing storage room offered ample opportunity to provide guests with a unique, chic way to connect with their favorite sport. Helix capitalized on the storage room's bare masonry walls and the dark, moody space to embrace the raw materials and bring them into harmony with luxurious details, such as rich leather and plush velvet. Intentional nods to Sporting Kansas City are found in the blue booths and expanded metal behind the bar. Custom art and a collection of cleats, or "boots," in the entry offer a glimpse into the history of soccer.