A local diner that only gets better with time
Being one of the only local establishments amidst a large developer-led project, Small Axe Diner brings an authentic and old school feel to the neighborhood. Named after the song "Small Axe" by Bob Marley, the owner, Howard Hanna, wants anyone to feel welcome into his diner. The restaurant sparks joy with lively colors, tile, and lighting, creating a more accessible and approachable place for those who eat and work there.
Location: Kansas City, MO
Size: 3,031 SF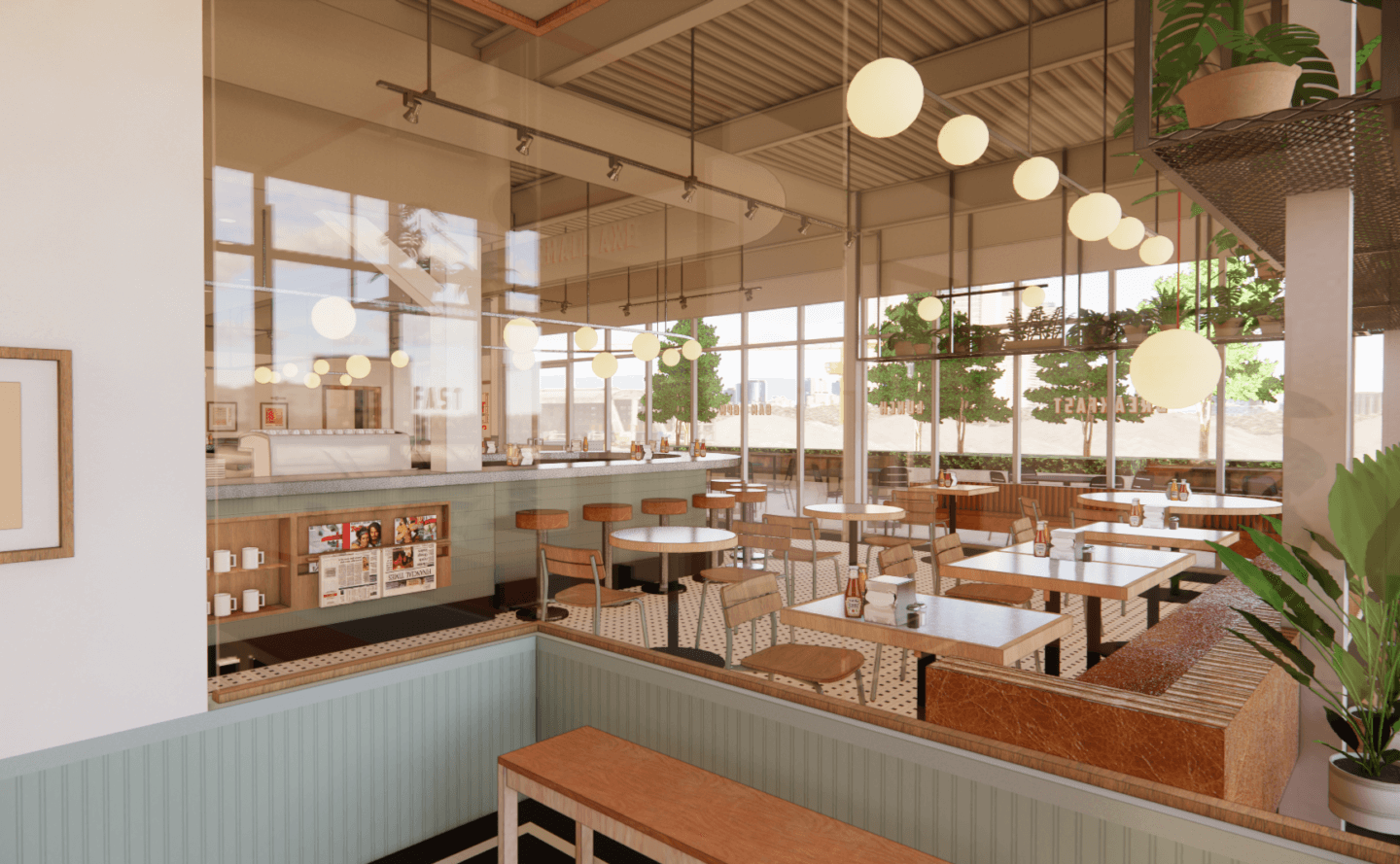 The design team was faced with creating a space that felt like it's been there forever and challenging the status quo. The use of bright colors was accented with vintage-inspired artwork and signage as well as expressive tile. As patrons experience the diner, the leather on the booths will patina over time, giving the diner a lived-in feel. From the start of design, thoughtful selections were made to ensure materials were sustainable and locally sourced.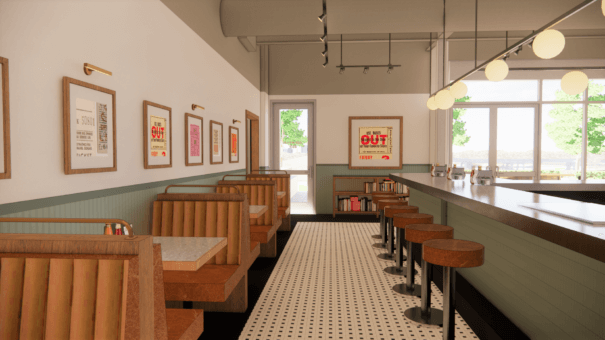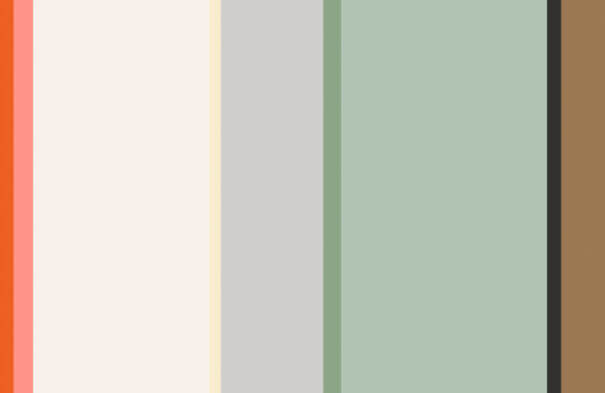 Upon entering the diner, patrons are immediately invited to grab a newspaper and stay a while. The winding shaped bar, which makes up most of the diner seating, enforces the idea of community and neighborly gathering. The curving shape will allow for unique interactions and the ability to strike up conversation with someone next to them.
Not only is the kitchen partially open to the restaurant, allowing guests to see their food made right in front of them, but the room is encapsulated by full windows looking out onto the patio, making the space feel very authentic, open, and light.