Celebrating individuality through distinct design
Since its inception, The Crosswalks has been inspired by the history of the intersection of Armour Boulevard and Troost Avenue, which is being returned to a highly vibrant hub of activity. Over the years, the unique identities of four discrete neighborhoods gave a new element of character to the area. Located on the southwest corner, the Senate is a new mixed-use development that architecturally celebrates Armour and Troost by emphasizing each street's individuality. 
Location: Kansas City, MO
Size: 129,193 SF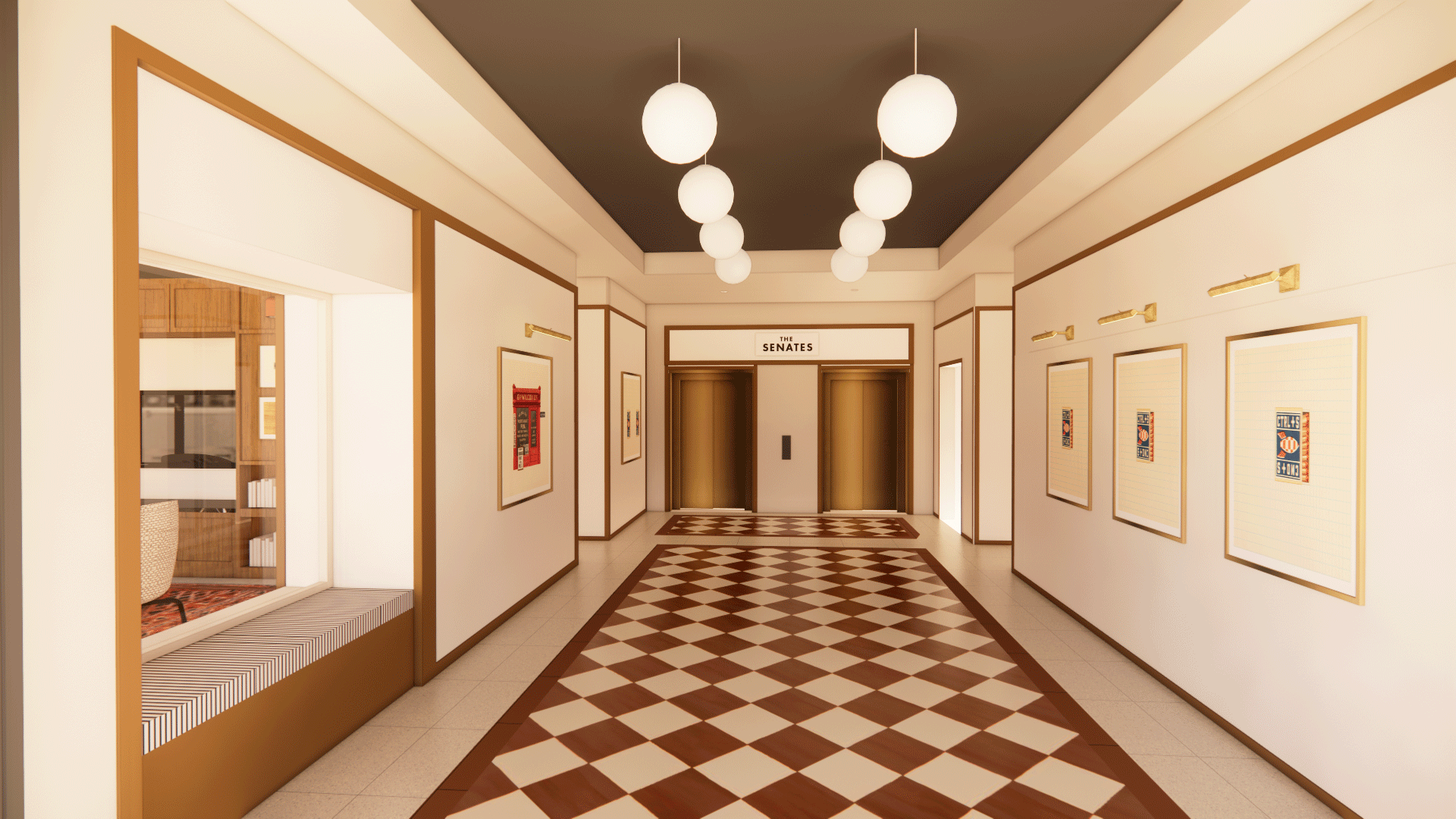 The Senate and The Roxford are the two buildings in The Crosswalks development that responds to three streets, while the other two buildings react to two. These two buildings are on the west side of Troost and compliment each other in scale. In addition to the prominent thoroughfares of Armour and Troost, another boulevard borders the west edge of the Senate's site and contains single-family residences. This third street and its line of houses created a new layer of complexity to developing the appropriate massing that would add density while respecting the surrounding context. To solve this challenge, the scale of the building at Armour and Harrison starts at four stories, then steadily grows to eight as it wraps around the block. The gradual increase in height elicits a sense of drama as drivers and pedestrians approach the intersection from Armour, where the building breaks free of height constraints along Troost.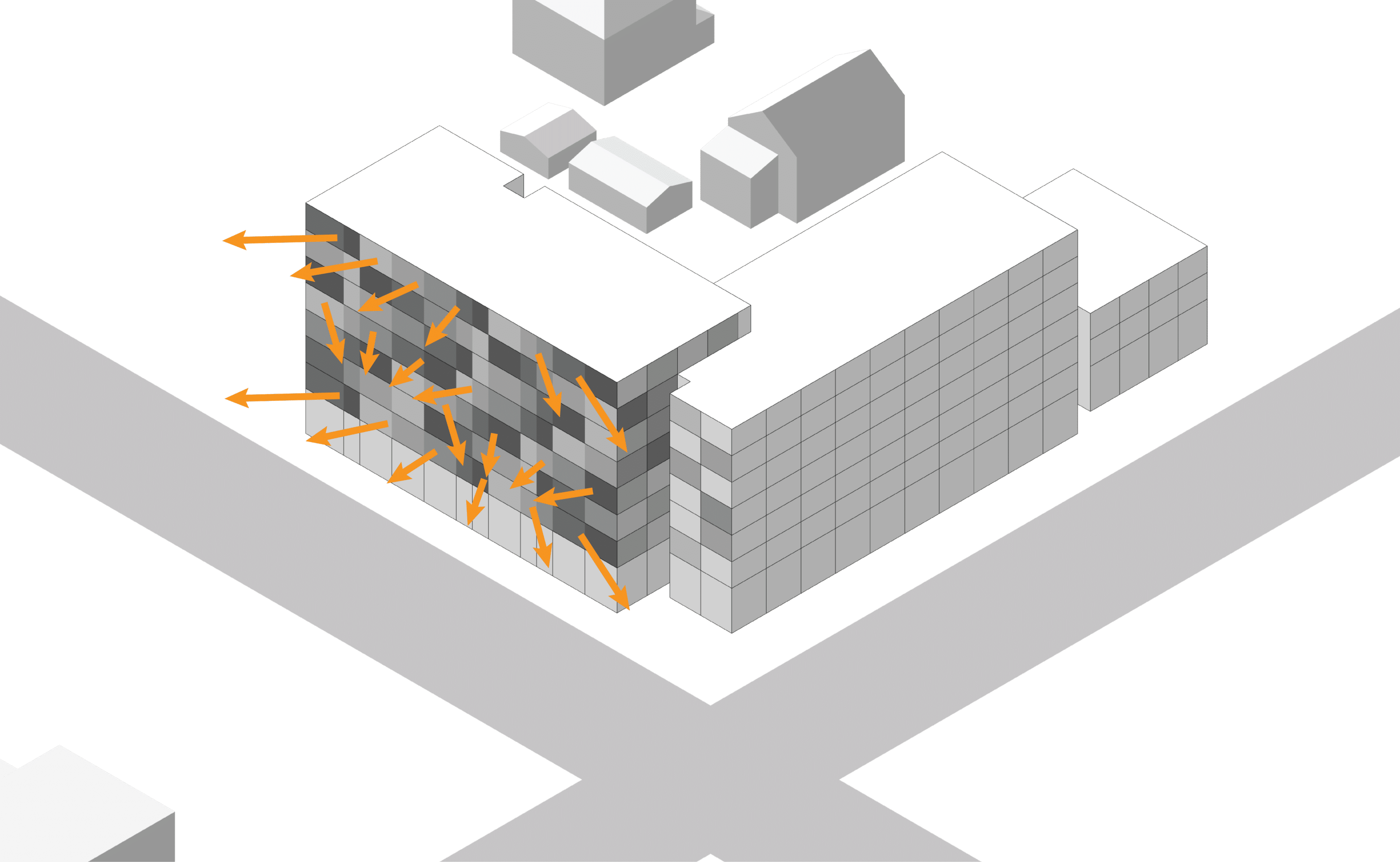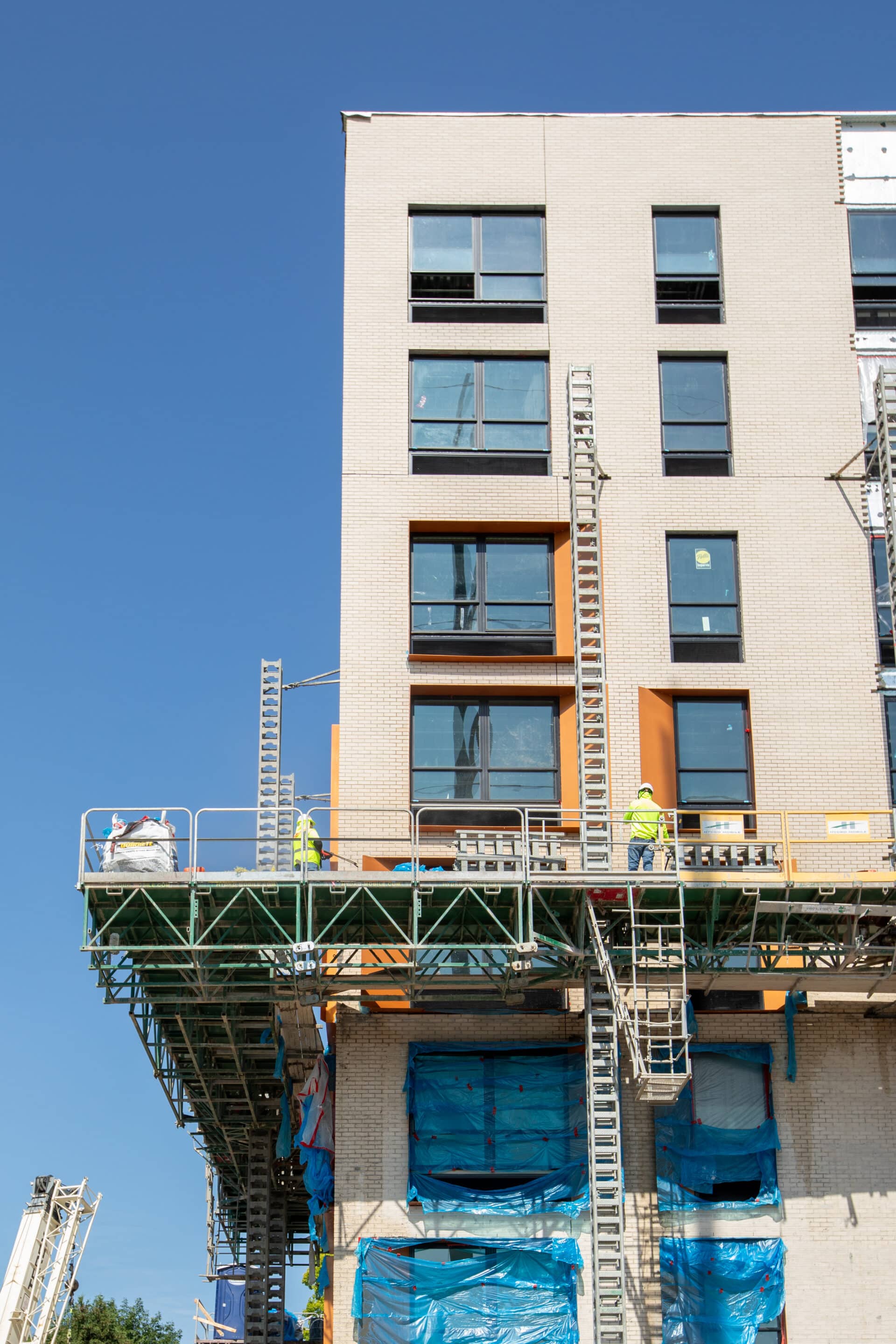 The Armour façade is a modern black brick, relating to the historical context of the adjacent buildings on Armour. Varying textures and finishes of the brick give the exterior an unexpected depth. Much like Troost itself, the façade along this street is dynamic, activated by copper-colored plates that project from the clean, light brick and create movement. At the street level, the intersection of these two wings remains an important moment and is celebrated by a distinct carving out of space and a plaza area for people to gather.
The two corners come together on the Senate's interior with a central amenity space that unifies both wings. Falling somewhere between Armour's stately style and Troost's bold vibe, the common spaces feature quirky artwork and materials against a neutral, elegant backdrop.