Precious Blood Renewal Center
Promoting healing and reconciliation while being immersed in nature
Located just outside of downtown Kansas City on a sprawling 30-acre campus, the Precious Blood Renewal Center is known for its spirit of healing and unmatched hospitality. The Center welcomes people who are seeking spiritual, physical, and mental restoration, hosting company retreats or individuals in need of quiet reflection. After receiving multiple requests to accommodate large groups of people but lacking adequate space, the Center commissioned Helix Architecture + Design to help them achieve their mission of supporting those who look to be uplifted.
Location: Liberty, MO
Size: 6,000 SF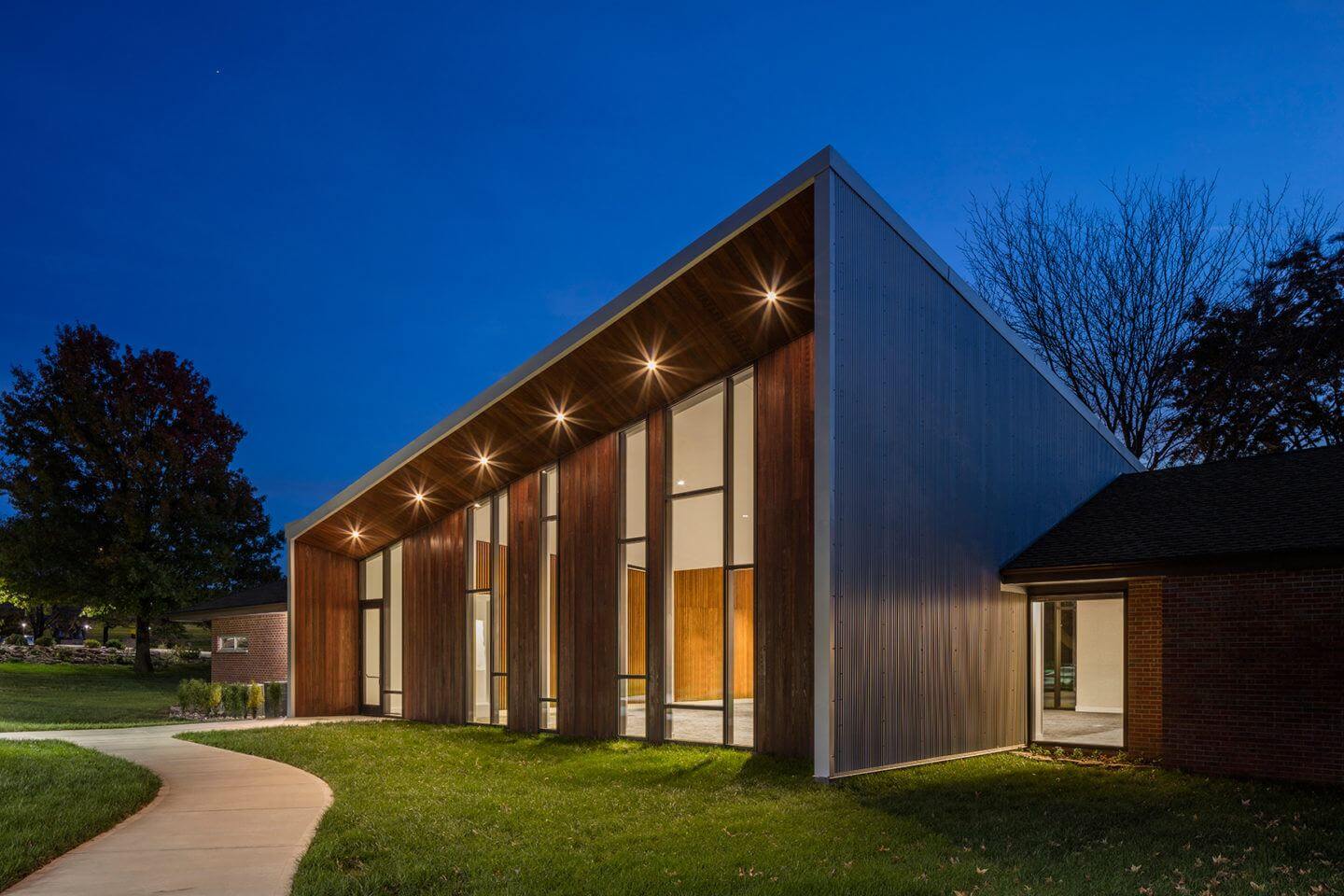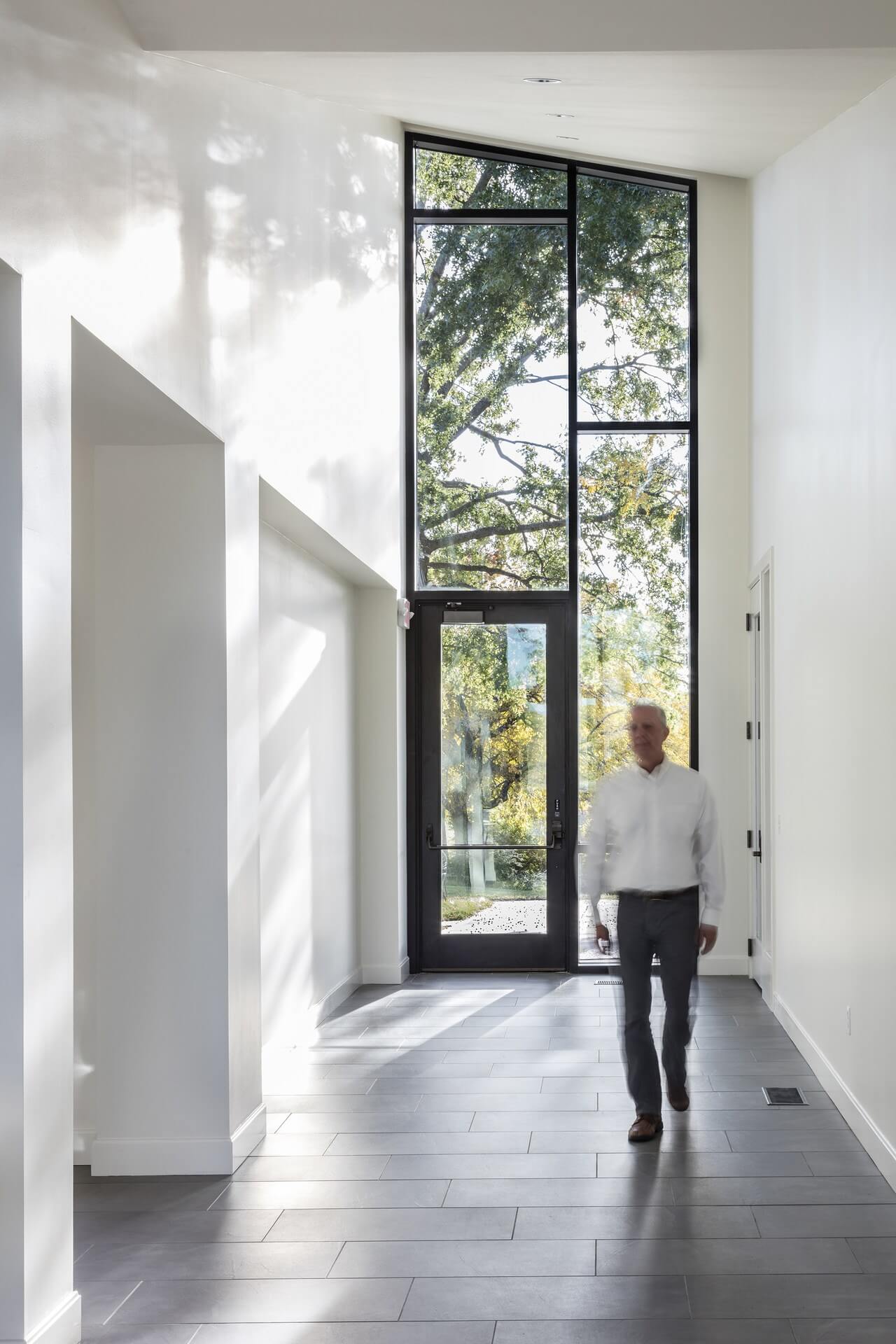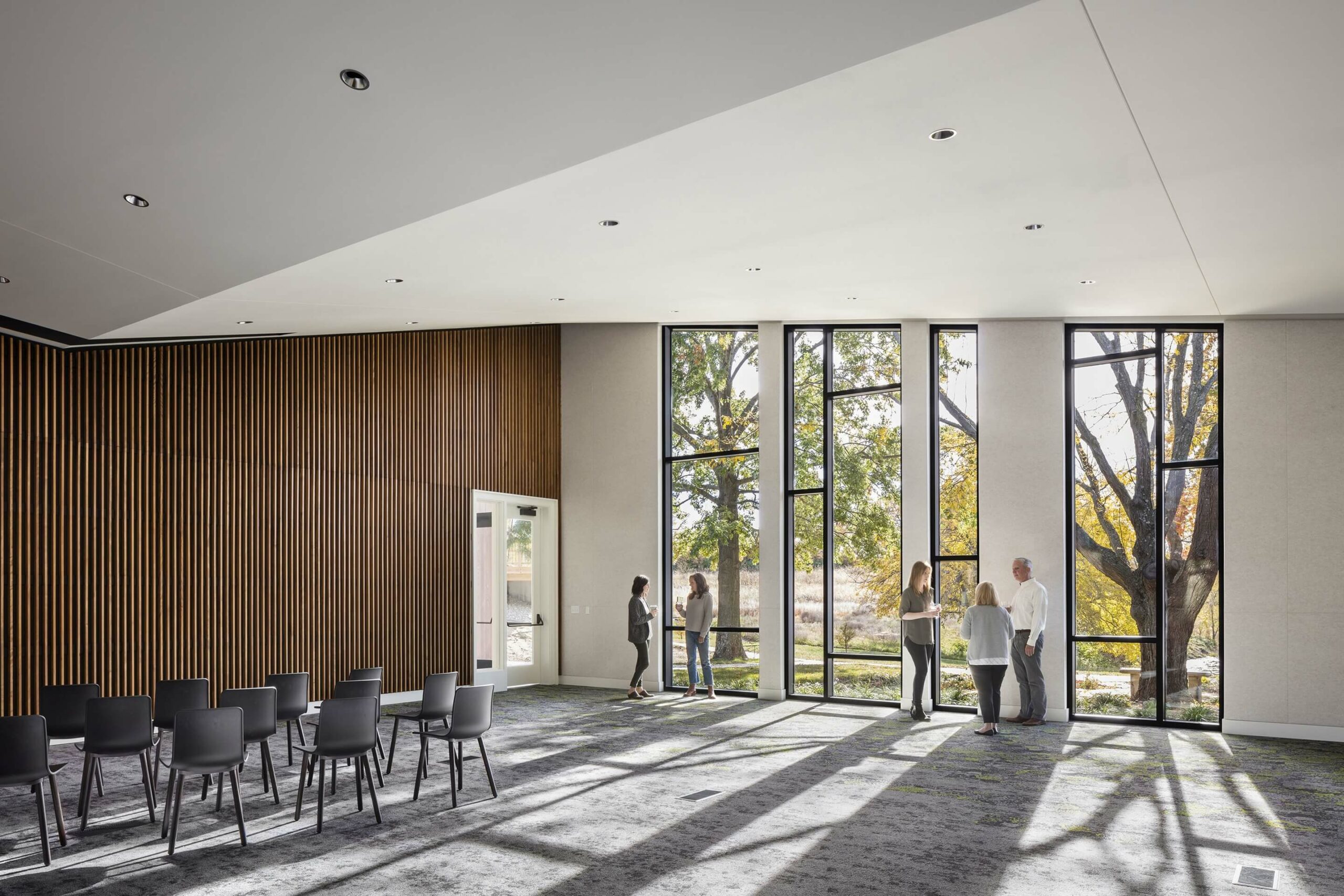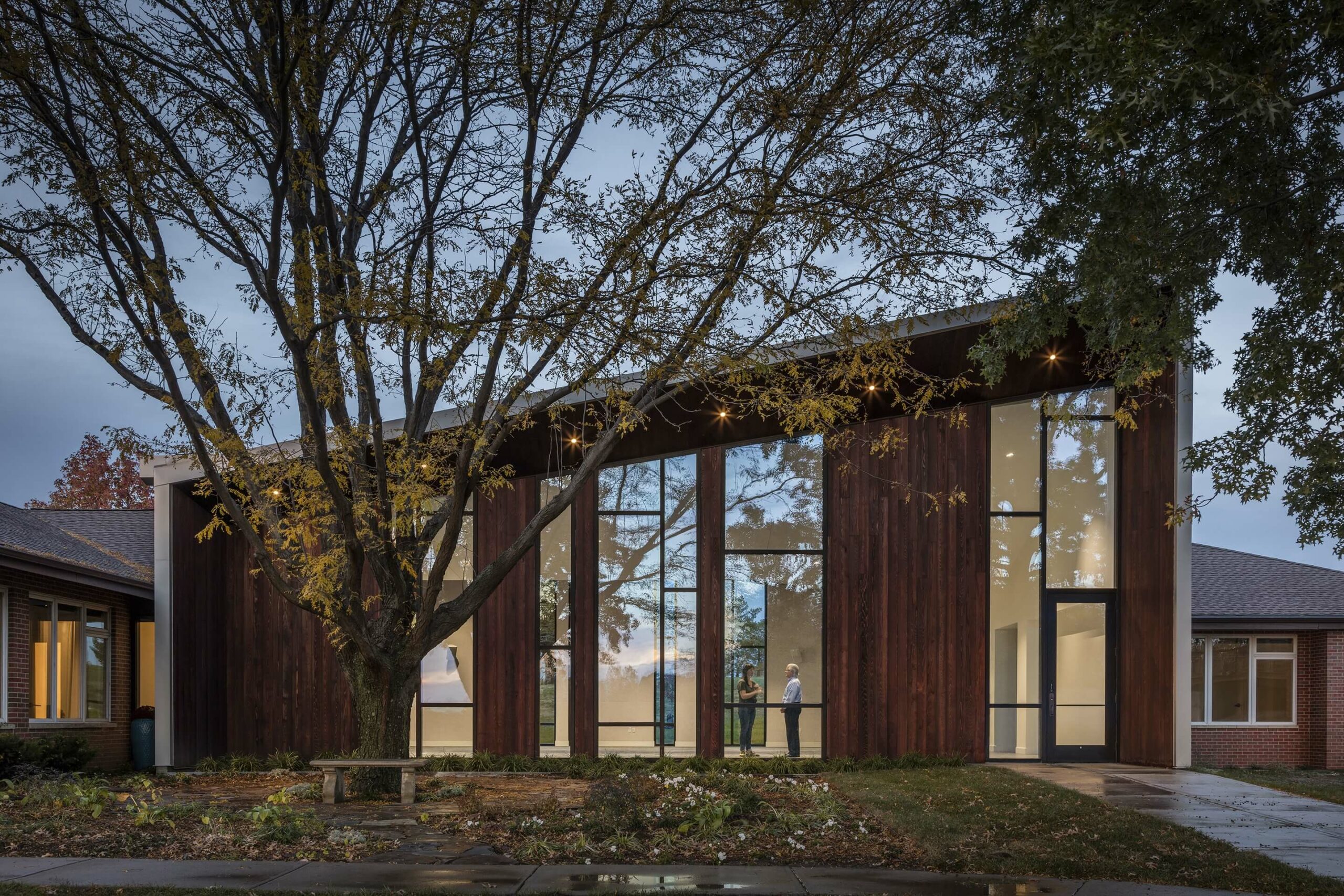 The Helix team carved out the center of the existing L-shaped building and inserted a new addition that provides the large gathering space the Center needed. A simple yet dramatic twist of the building truss creates a roofline that rises on either side, as if greeting those who are visiting the Center. The new space can accommodate groups of 100-200 people comfortably. Other amenities within the renovated building include various smaller group settings, spiritual direction meeting spaces, staff offices and a catering kitchen for larger events.