MCPL Culinary Literacy Center
Creating a destination for the discovery of new culinary ventures
Devised as a cutting-edge culinary literacy center, the new Green Hills Library Center will energize the area as an incubator for new restaurateurs and put healthy food options on display. Incubator kitchens and a commercial test kitchen will support small business and entrepreneurs in the food and beverage industry. Rentable to small business owners and start-ups, the kitchens will provide commercial grade equipment to support their exploration into the industry. In addition to kitchen space, ample dry and cold storage facilities will be located on-site. These resources will be provided to food truck vendors as well.
Location: Kansas City, MO
Size: 36,000 SF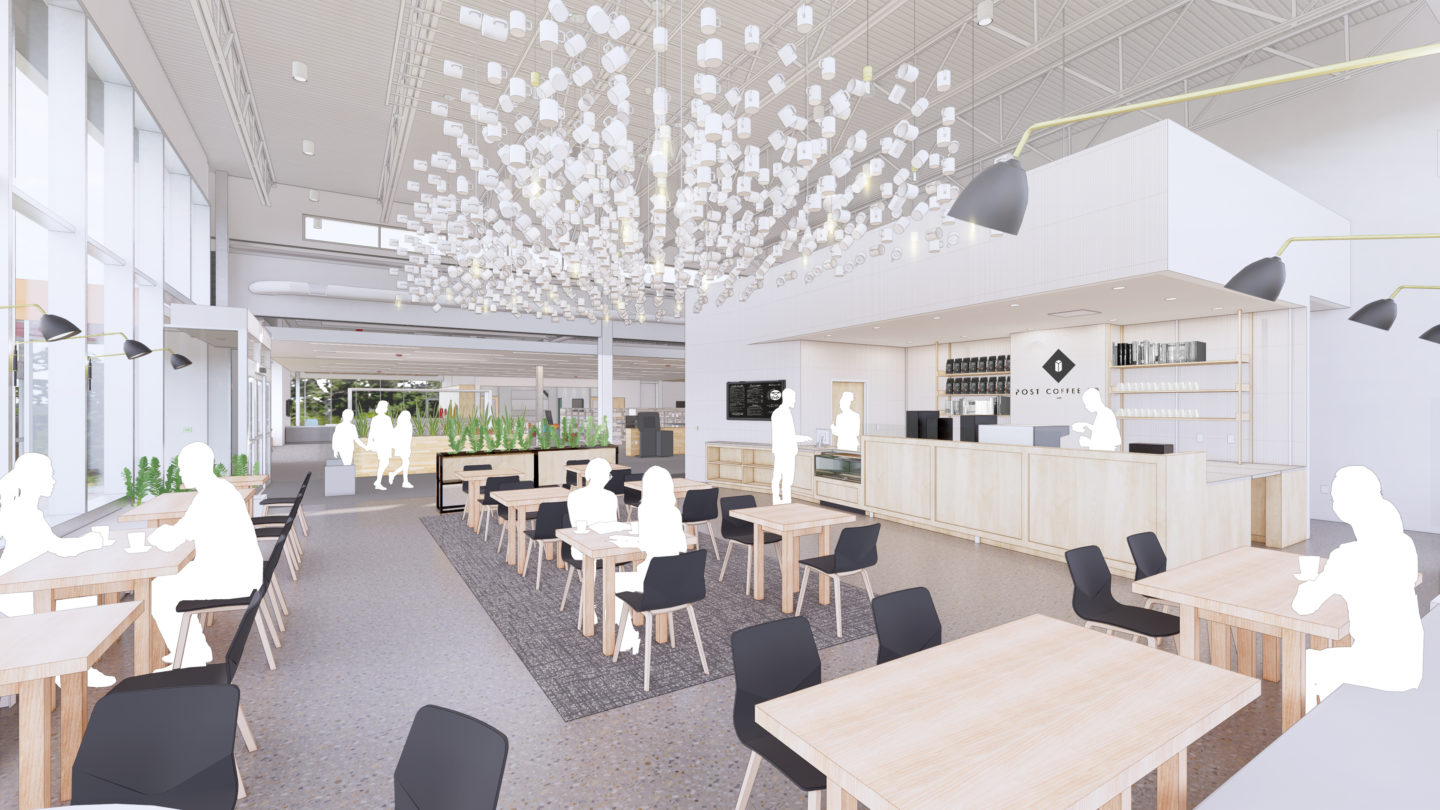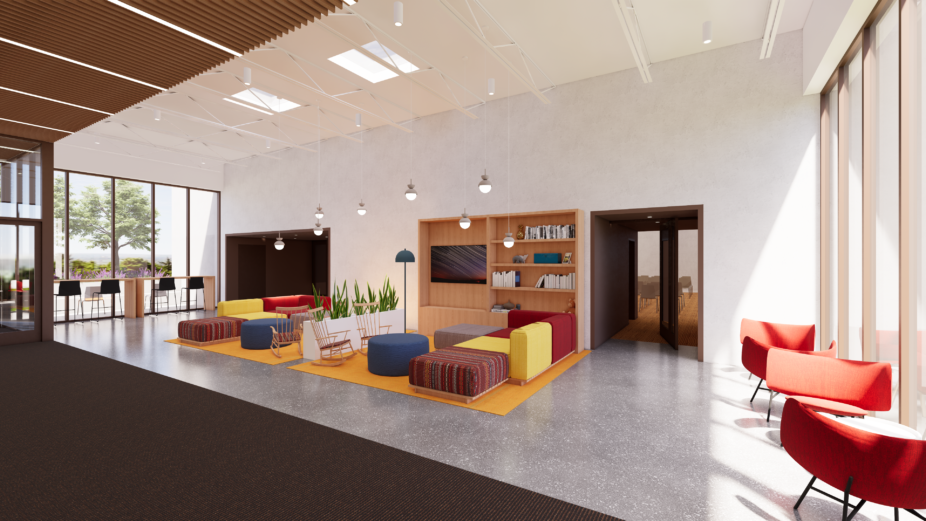 Designed in collaboration with SAPP, the building is anchored by an active coffee shop, which will be visible from a major corridor with a playful chandelier sculpture of coffee mugs floating overhead. Patrons will also be able to shop the goods produced from the entrepreneurial chefs within the incubator kitchens.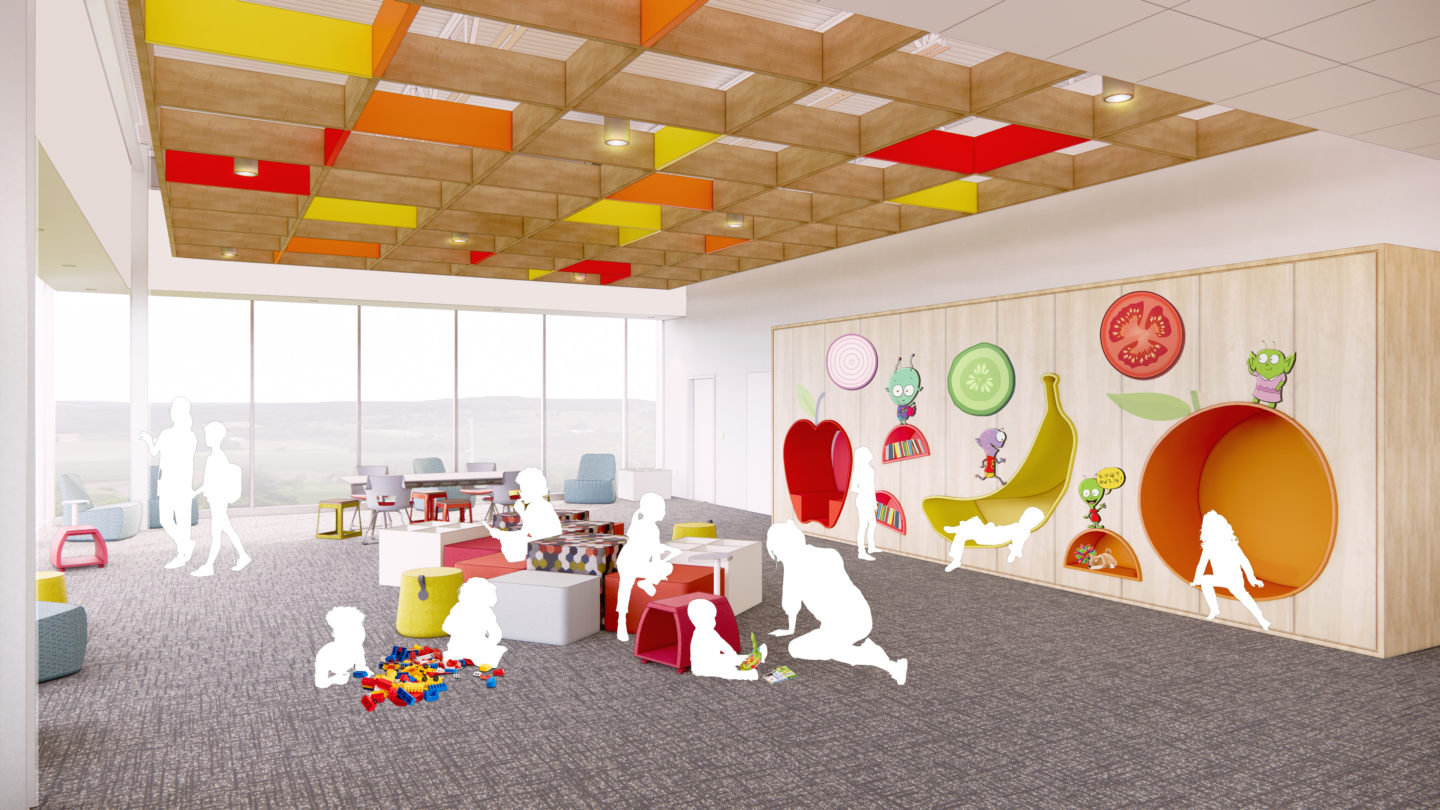 To establish a strong connection to the community, specialty chefs will make appearances and introduce patrons to culinary traditions from around the world. An inherent goal of the Green Hills Library Center is to improve patron health by inspiring them to prepare fresh, healthy meals at home through interactive demonstrations. This education extends to the children's area, which incorporates playful seating that features healthy produce.