Main Street Theatre Renovation
Creating a state-of-the-art movie experience within a historic landmark
Helix renovated the historic Main Street Theatre, a famous vaudeville venue originally designed by the renowned Chicago architectural firm of Rapp and Rapp, transforming it into AMC's flagship facility. The Main Street Theatre, with its notable Byzantine dome, had been a showplace in every sense of the word to Kansas City since the time of its opening in 1921 until the doors closed in 1985.
Location: Kansas City, MO
Size: 60,500 SF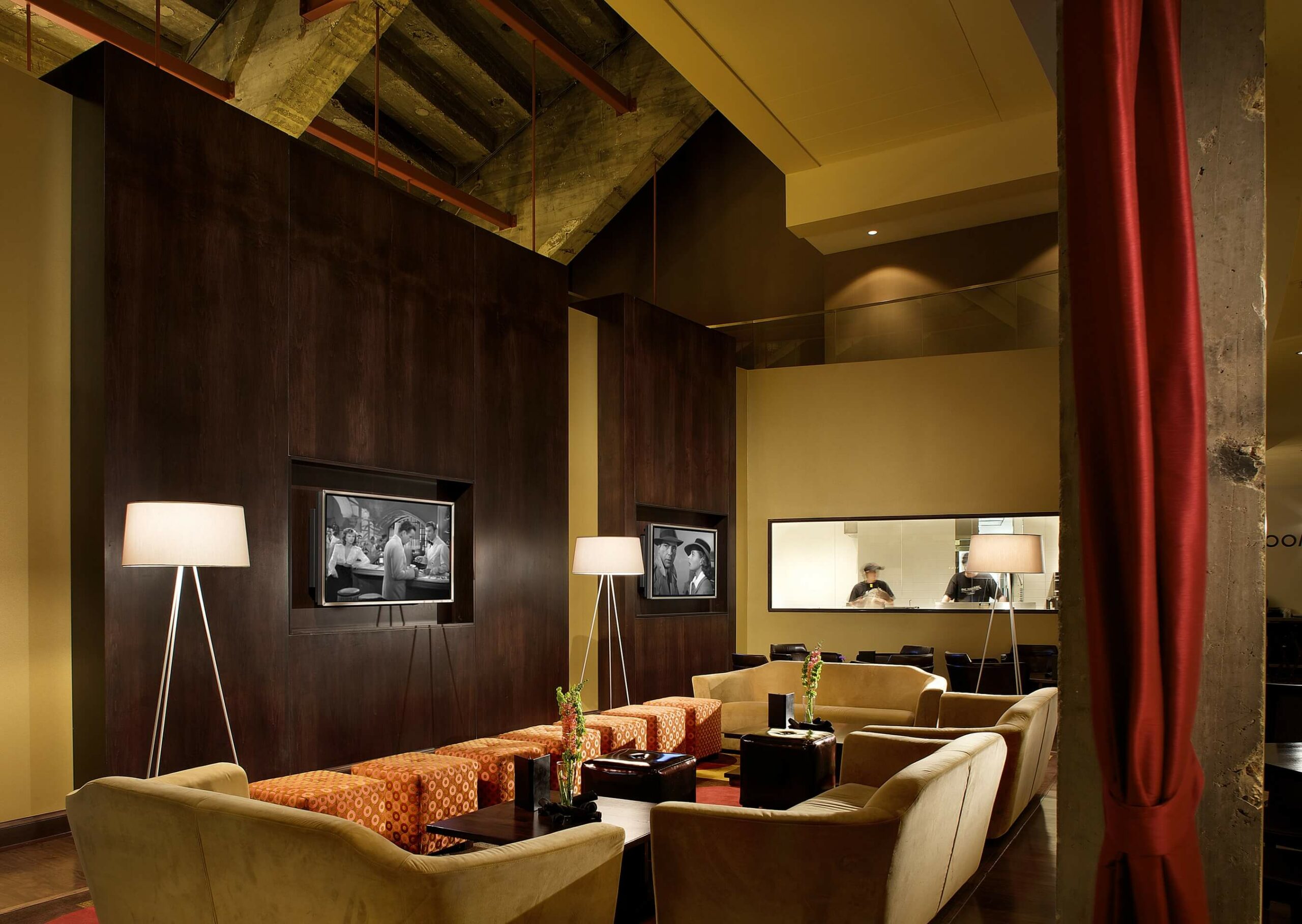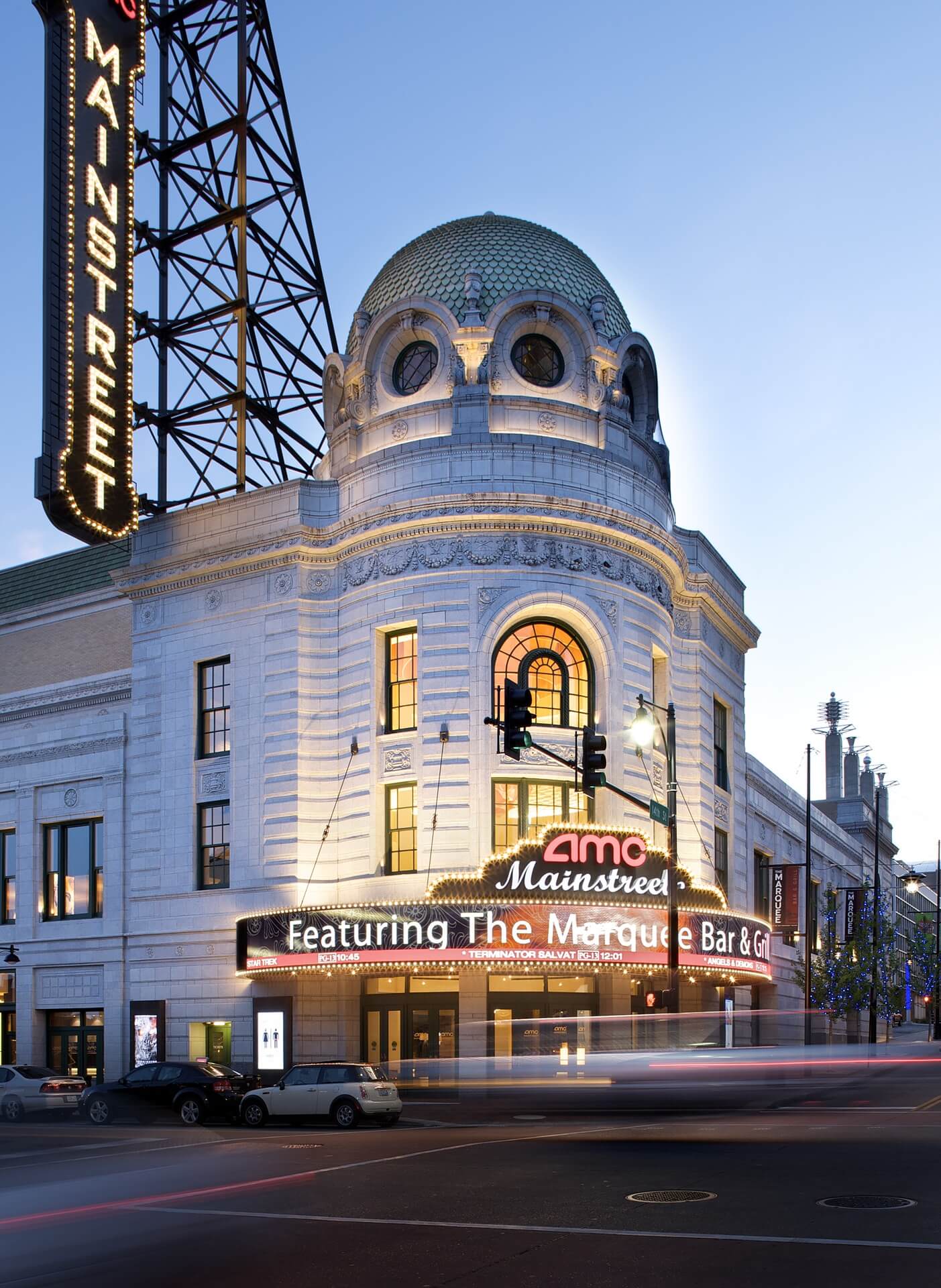 "The restored historic signage is an icon announcing the beginning of central Downtown, a conversation piece for those who remember it…the most visible element of the Power & Light District."
Cydney Millstein, Cultural/Historical Resource Consultant, Architectural & Historical Research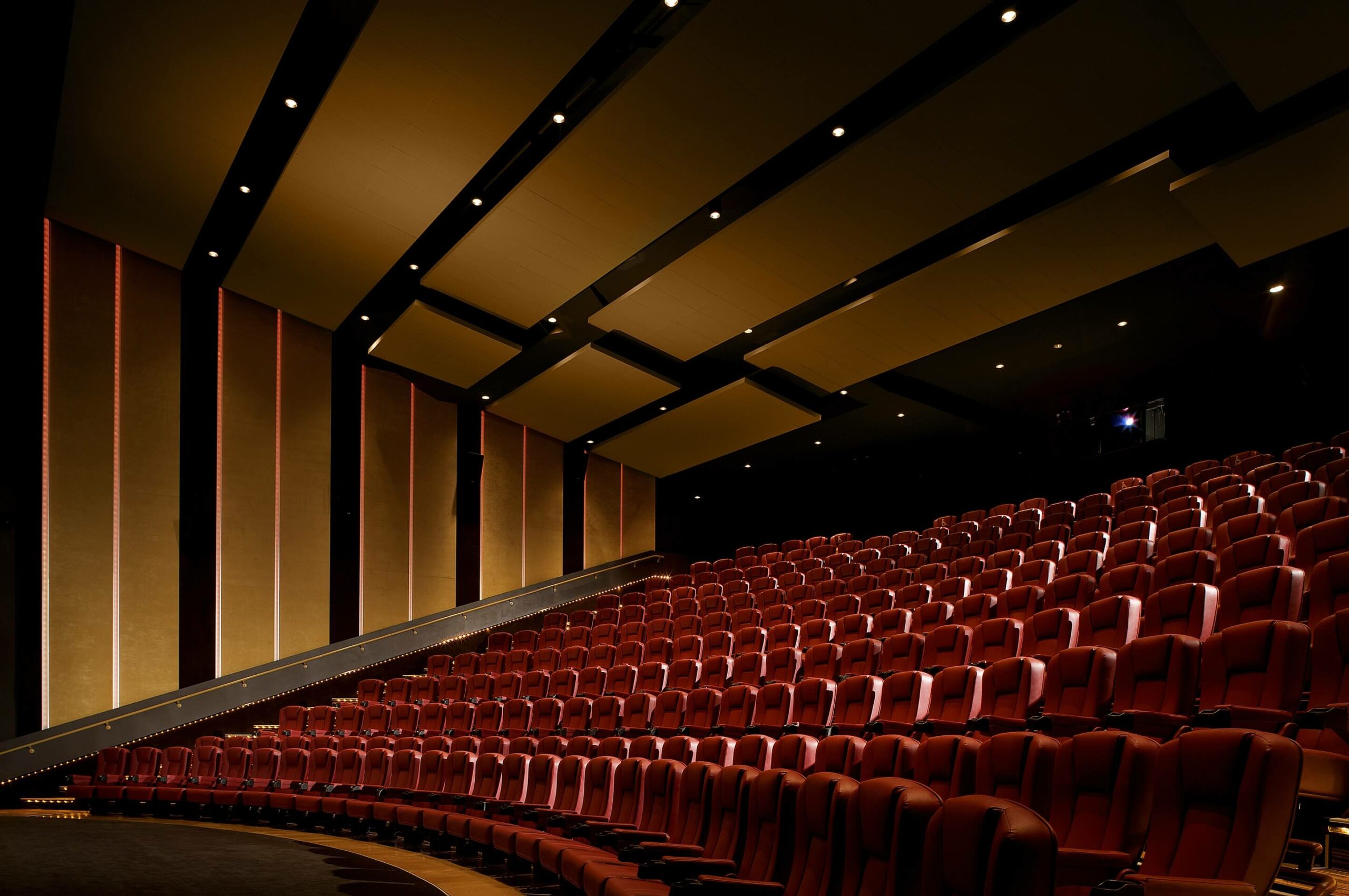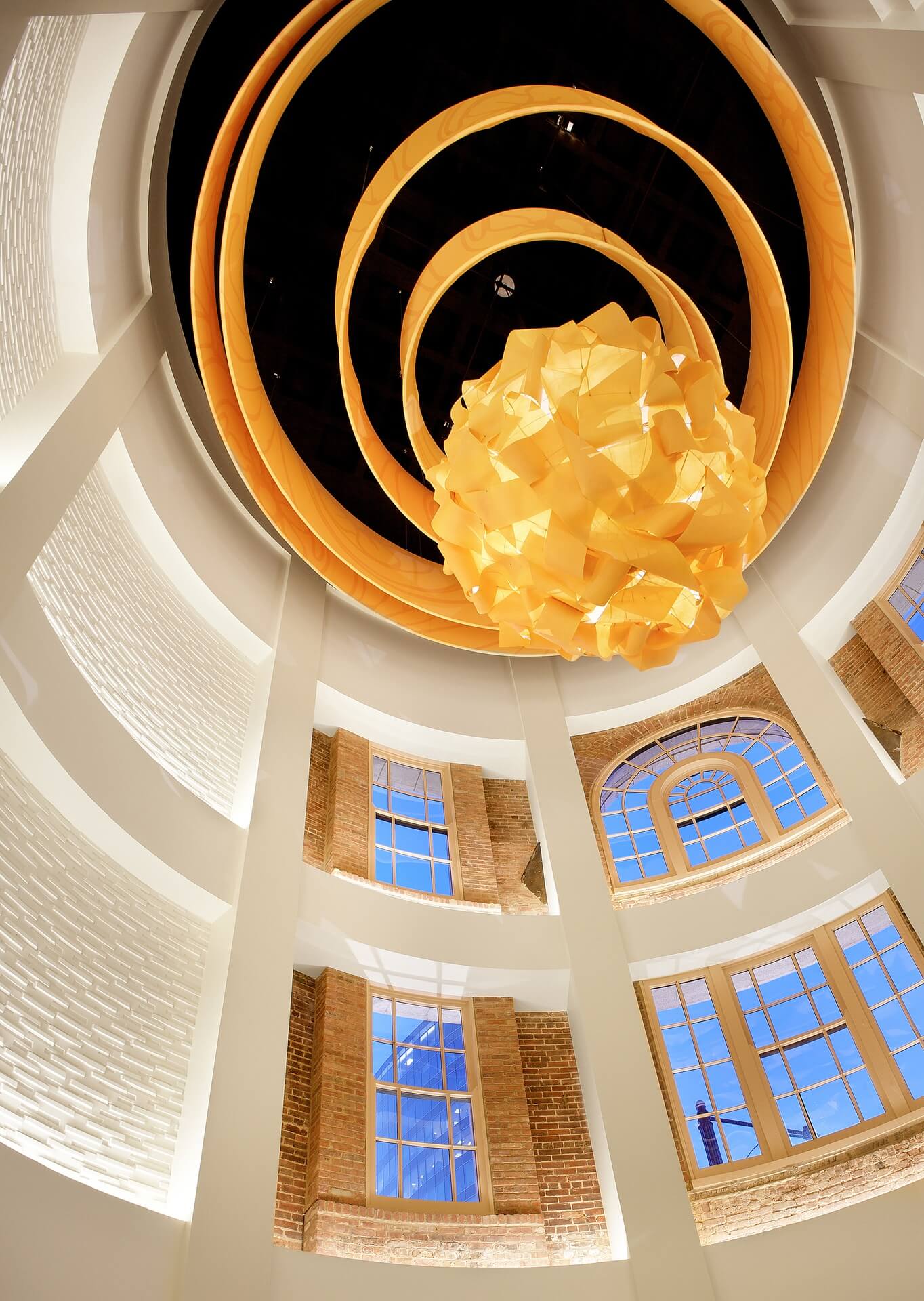 With the help of historic tax credits, The Main Street Theatre has been restored to its original condition, paying special attention to the trademark green terra cotta dome which was painted gold in the 1960s. The renovated theater has been dubbed AMC's "Theatre of the Future" as it is the company's first fully digital, from inception, theatre world-wide. The theater includes six screens boasting technology's latest sound and picture quality; three of which offer an upgraded guest experience called Cinema Suites, where guests enjoy luxurious reclining seats as well as in theatre dining and beverage service.
As an anchor of the new Power and Light entertainment district, the Main Street Theatre has brought a surge of new activity to downtown Kansas City.