Barbara Marshall Residence Hall and Wylie Dining Center
Designing student housing that elevates the freshman experience
The Kansas City Art Institute's (KCAI) new student living center is designed to enhance the freshman experience and attract top art students to the campus. KCAI is located within an optimal intersection of art, creativity, and inspiration. Situated on a pedestrian path commonly referred to as the "art ribbon," KCAI connects students to both the Kemper Museum of Contemporary Art and the Nelson Atkins Museum of Art. The site for the residence hall leverages this ideal location to strengthen the campus's relationship with these prestigious institutions.
Location: Kansas City, MO
Size: 85,000 SF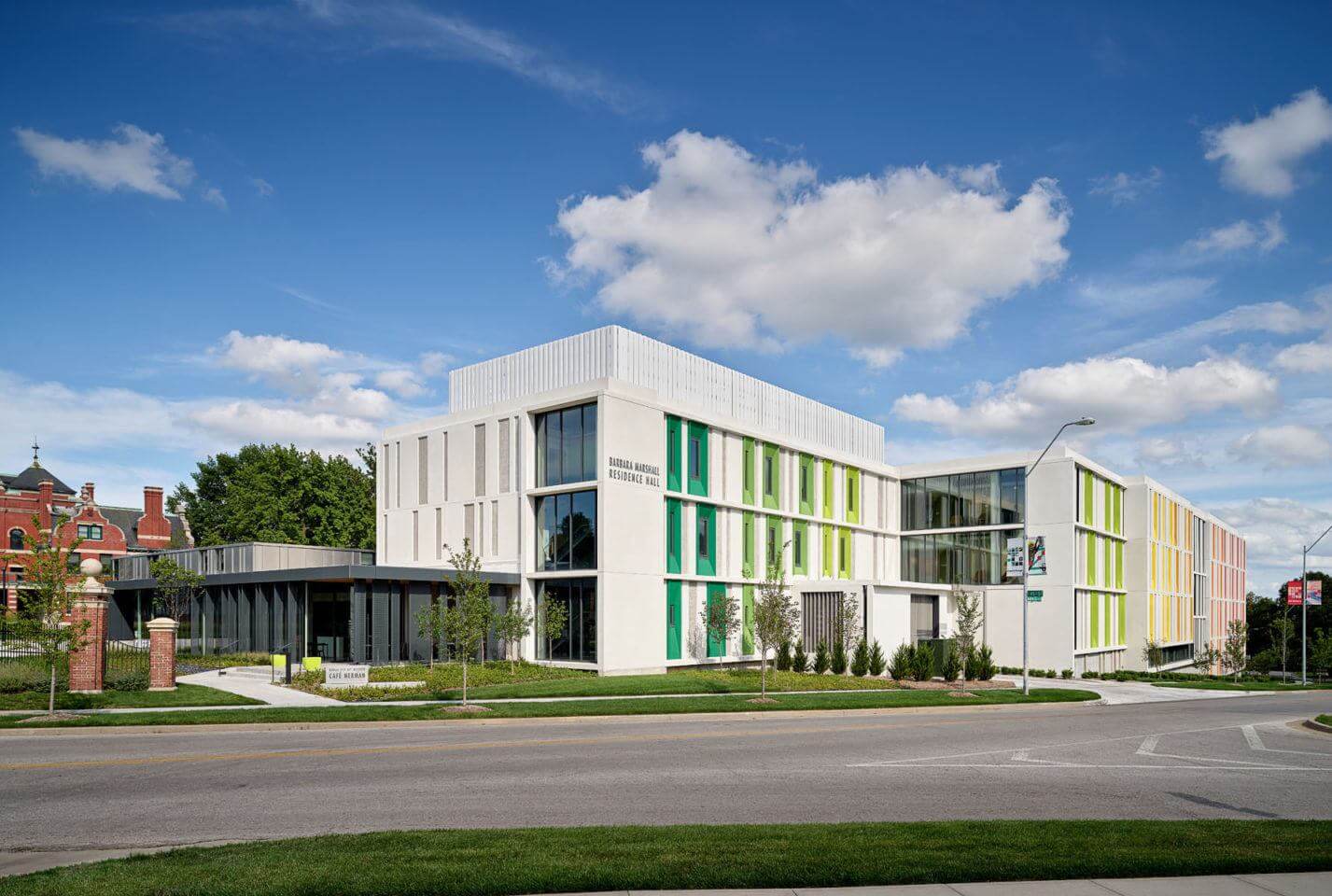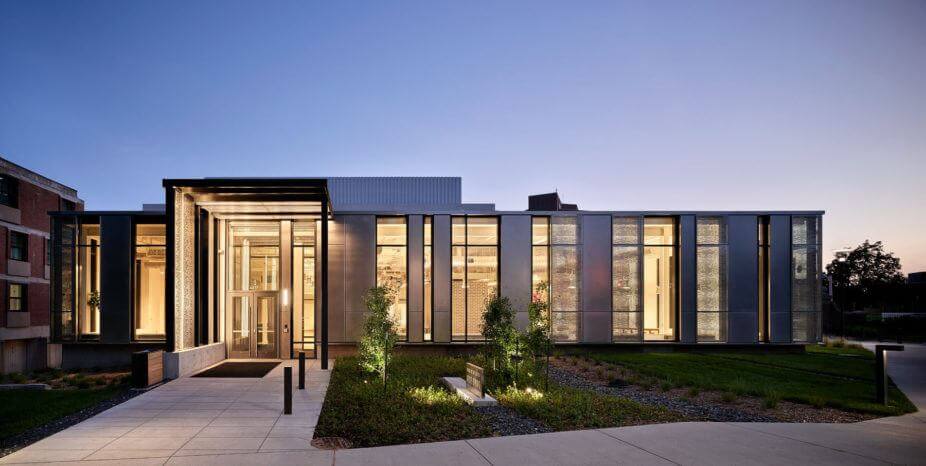 Located prominently along Warwick Boulevard, the architecture of this transformational new building compliments the history and traditions of KCAI, while expressing its forward-thinking evolution. During KCAI's legendary first year curriculum, students delve into a variety of materials and mediums. This exploration is mirrored in the variety of color and materials used in both the exterior and interior of the building. Enclosing the private student quarters, concrete and metal are symbolic of function and protection with a nod to art and creativity. Clad entirely in glass, the dining hall is open to the public, which gives a sense of transparency.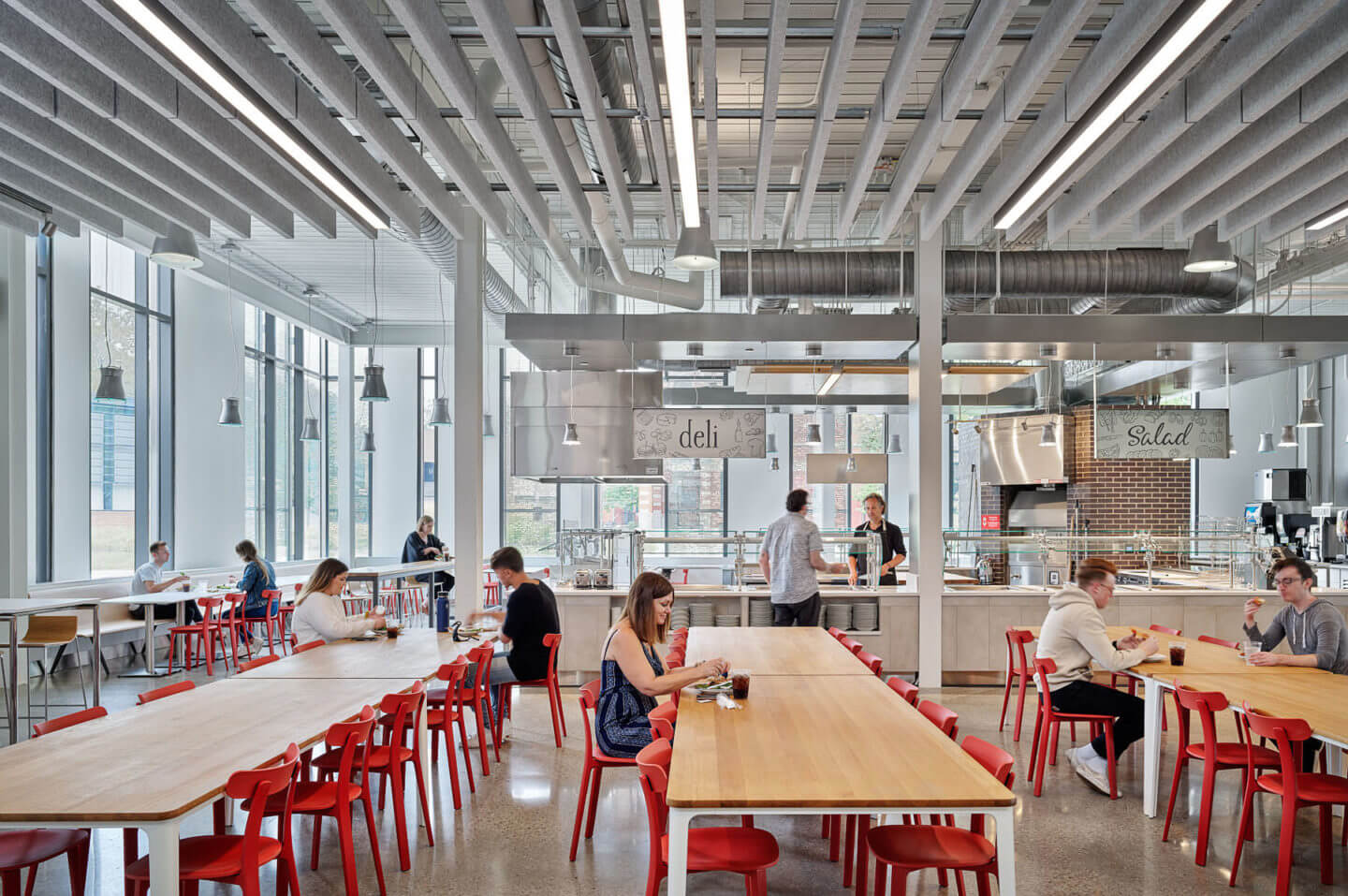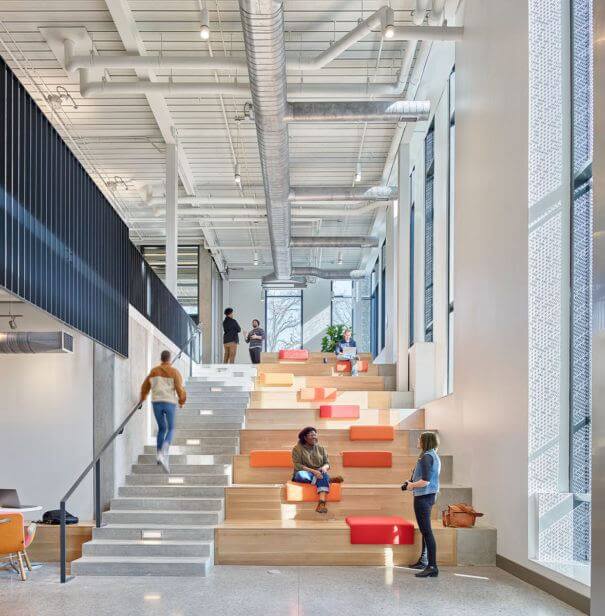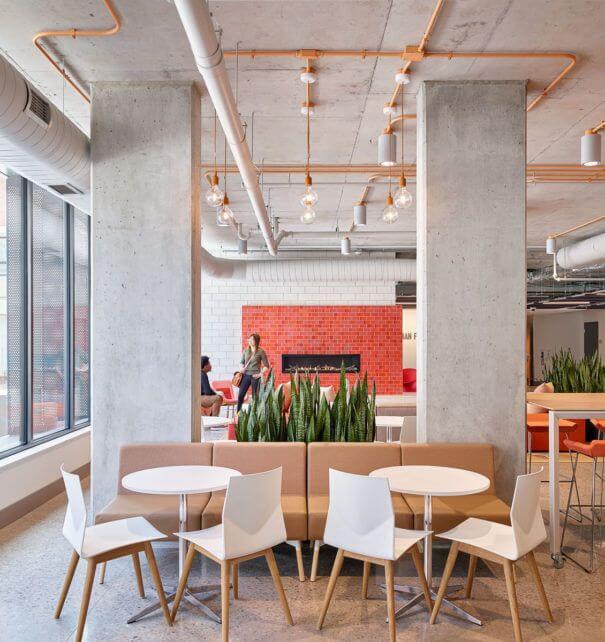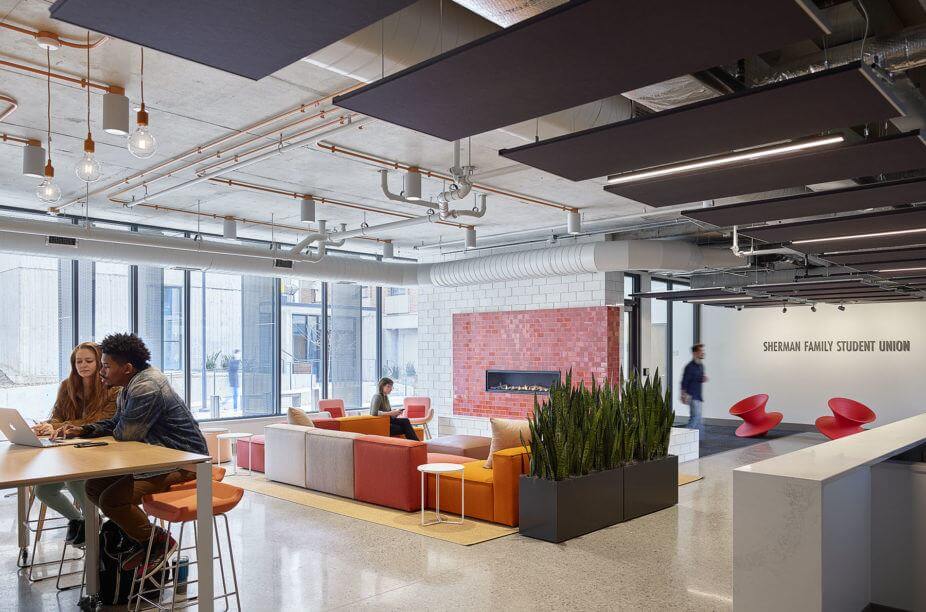 "KCAI is literally a studio between two showrooms — a place where passionate students can learn to transform powerful concepts into works worthy of notice, even acclaim."
Tony Jones, The Nerman Family President, KCAI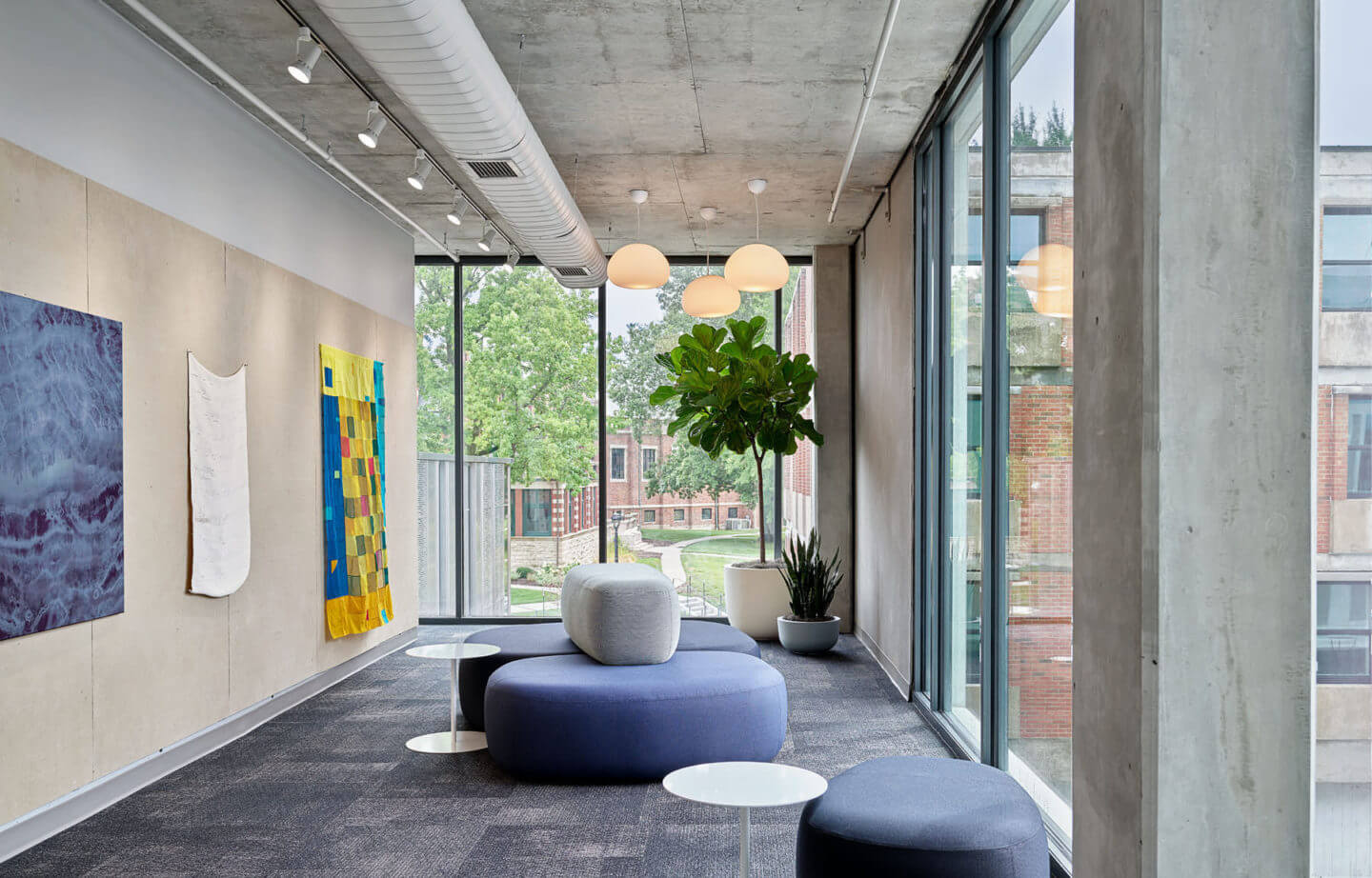 KCAI sought to transform an empty parking lot into a blank canvas for art students, who are similarly encouraged to transform their environments, to mess with their space. This idea is translated through the use of movable furniture and durable materials throughout the common areas. There are also pin-up areas for students to create galleries displaying their own work.
The residence hall received the AIA Kansas City Honor Award and Project of the Year in 2020.