Kansas City Sports Commission + Visit KC
Crafting a memorable experience for employees and visitors
The Kansas City Sports Commission and Visit KC are two premiere organizations charged with positioning Kansas City as a visitor and conference destination. Under the leadership of their dual CEO — the first shared CEO in the history of either organization — the two groups committed to joining forces under the same roof in order to foster synergy, efficiency, and mutual success. 
Location: Kansas City, MO
Size: 14,830 SF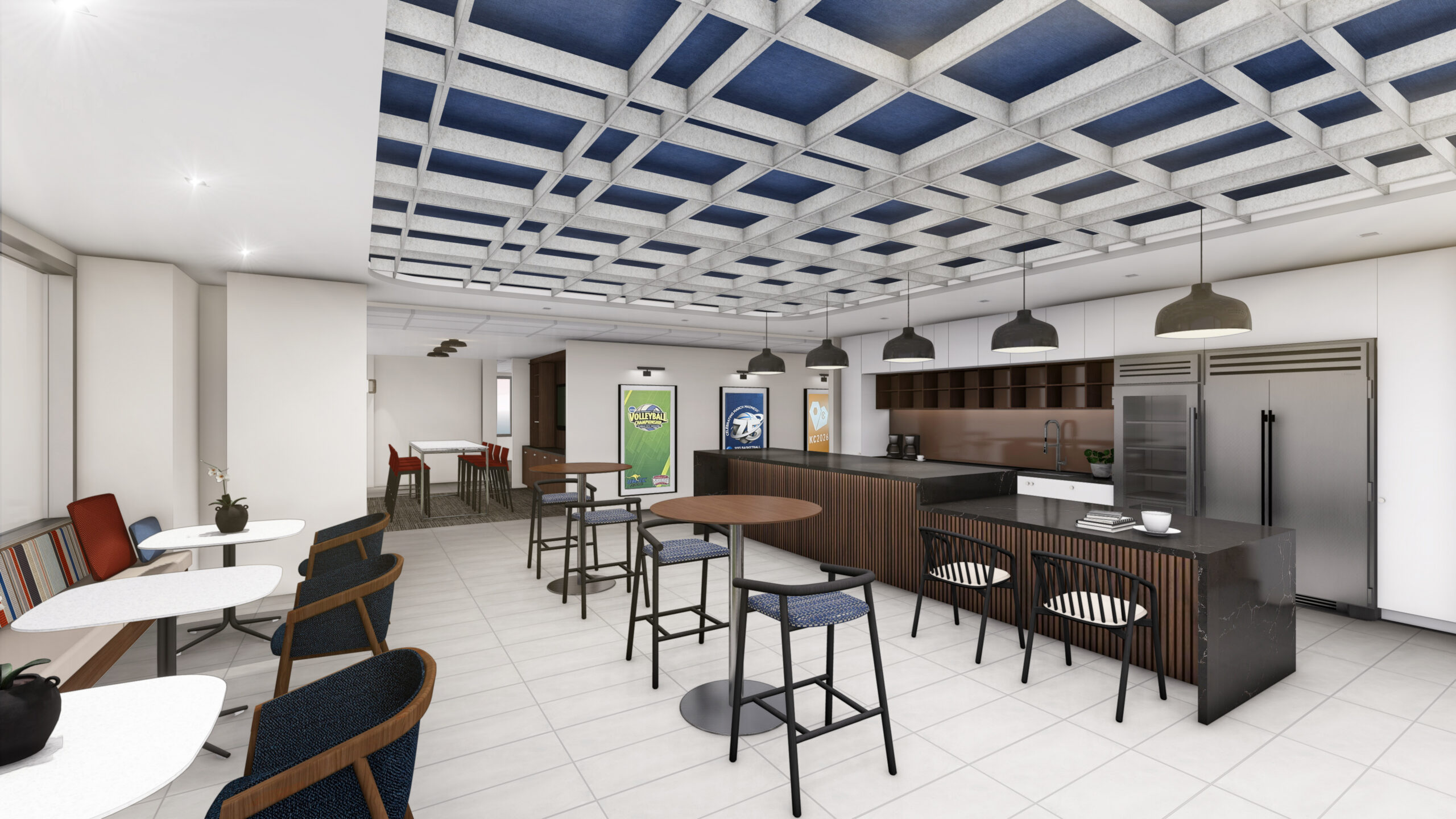 The layout incorporates a large, shared office space, with Visit KC on one side and the Sports Commission on the other. Both organizations will have a mix of private offices and open workstations, as well as breakout rooms and conference rooms. A shared hospitality area for meals or small gatherings will bring employees together. With unique branding and one-of-a-kind memorabilia, storytelling is layered throughout the space to craft a memorable experience for visitors and employees.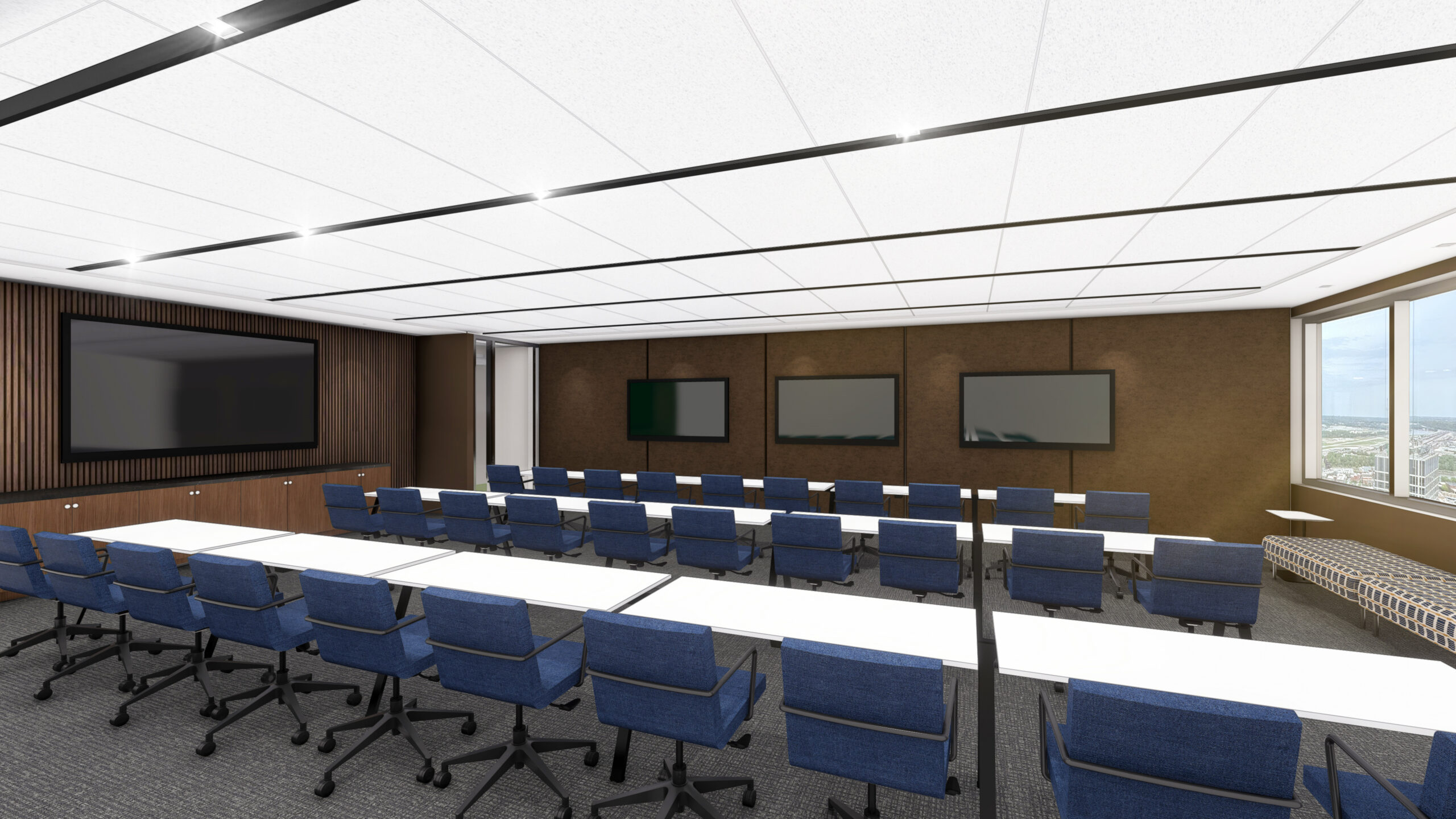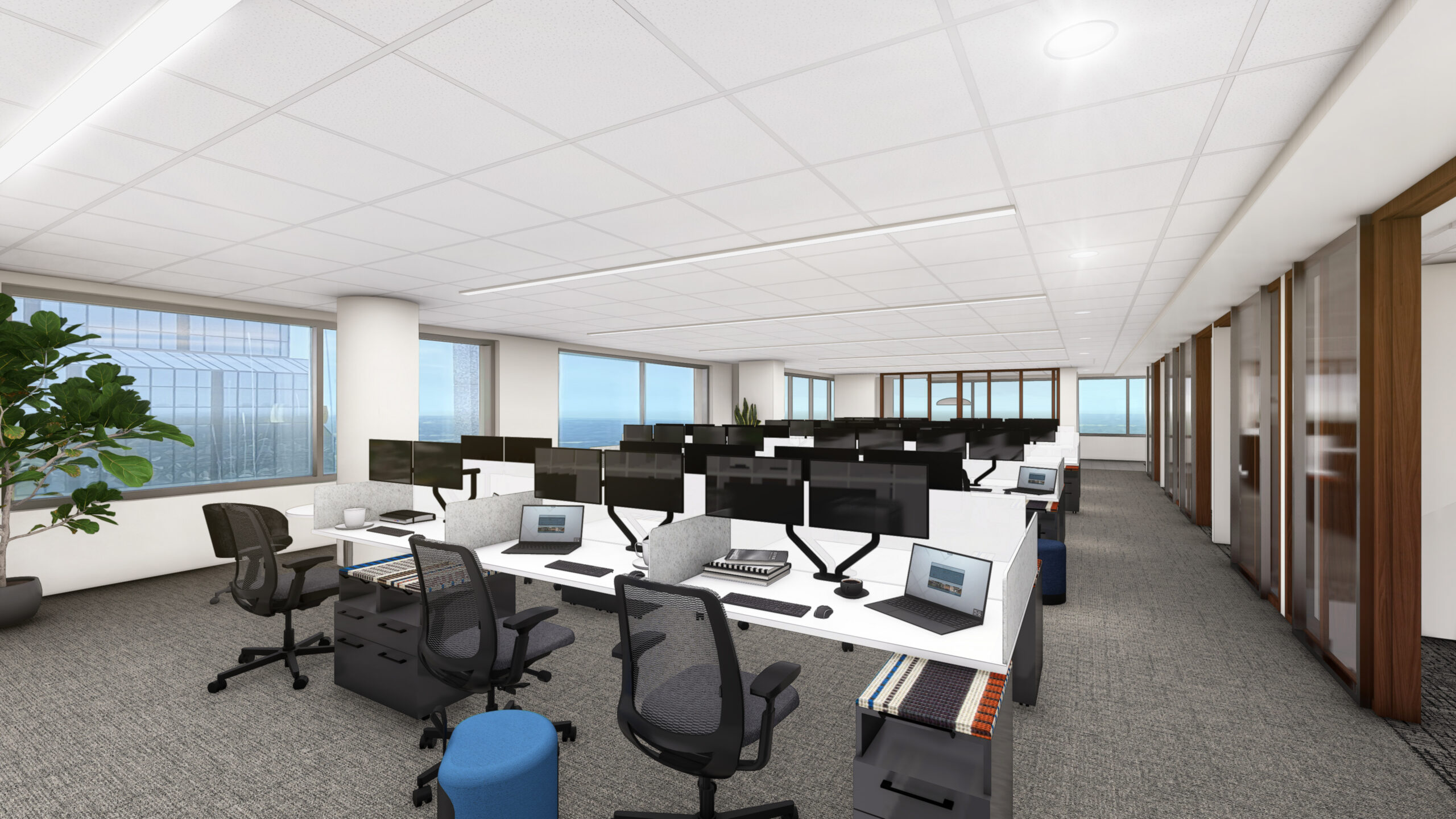 With critical infrastructure improvements like the new single terminal at Kansas City International Airport and the current construction to expand the KC Streetcar line, as well as a track record of acquiring respected events like the 2026 FIFA World Cup, Kansas City's momentum is producing increased opportunity for the Sports Commission and Visit KC to attract additional business to the region.
"I knew if we could get everyone in one office, the possibilities would be endless," said Kathy Nelson, President and CEO of the Kansas City Sports Commission and Visit KC. "I'm excited to begin this next chapter and I know Kansas City will benefit for years to come."