Welcoming students and alumni to campus with a state-of-the-art and memorable space
The Adams Alumni Center at the University of Kansas (KU) anchors the historic district of KU and is situated on a prominent entry to its campus. Realizing that they needed to leverage the building's ideal location, the KU Alumni Association and the University sought to update the existing facility and create an expansion that would deliver a lasting first impression for prospective Jayhawks.
Location: Lawrence, KS
Size: 64,000 SF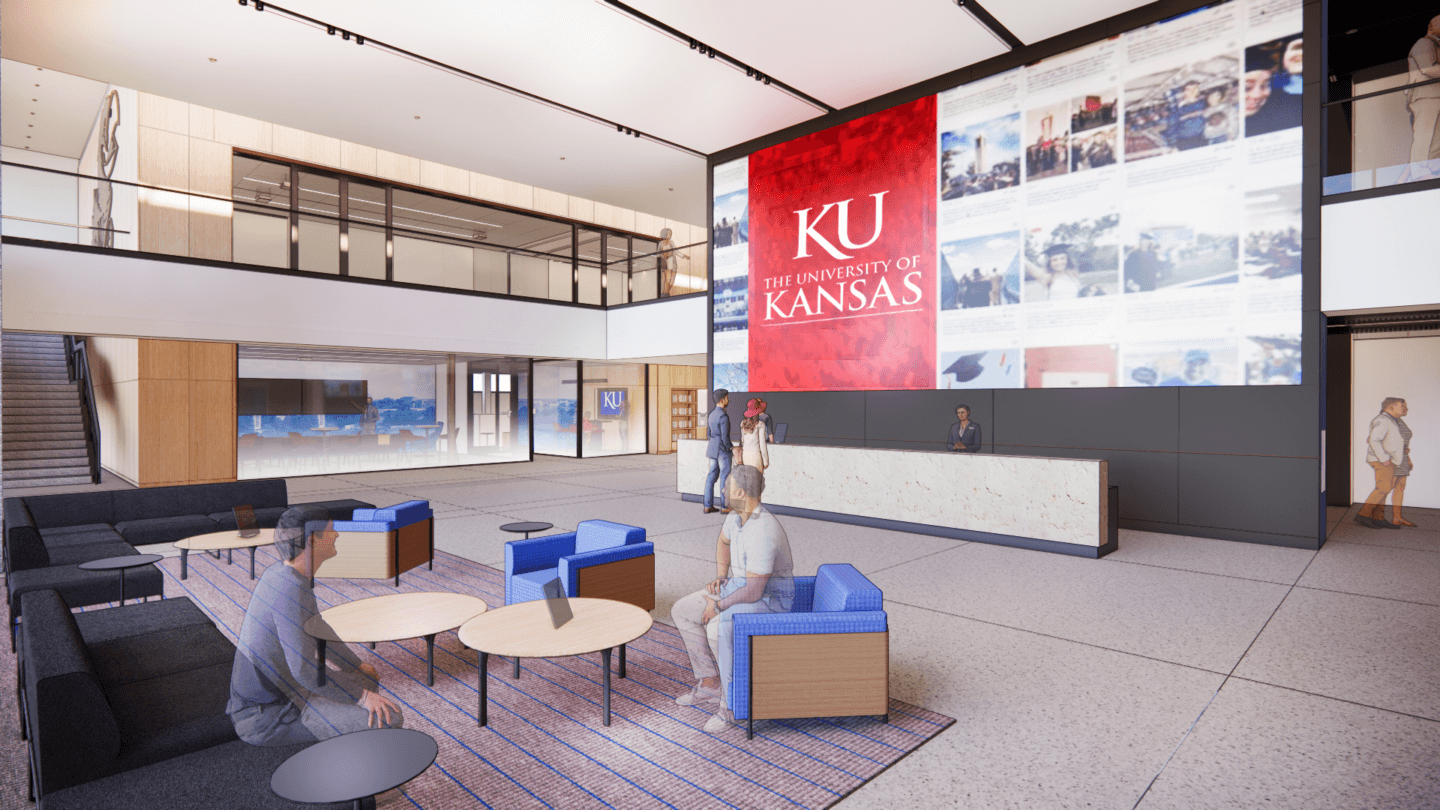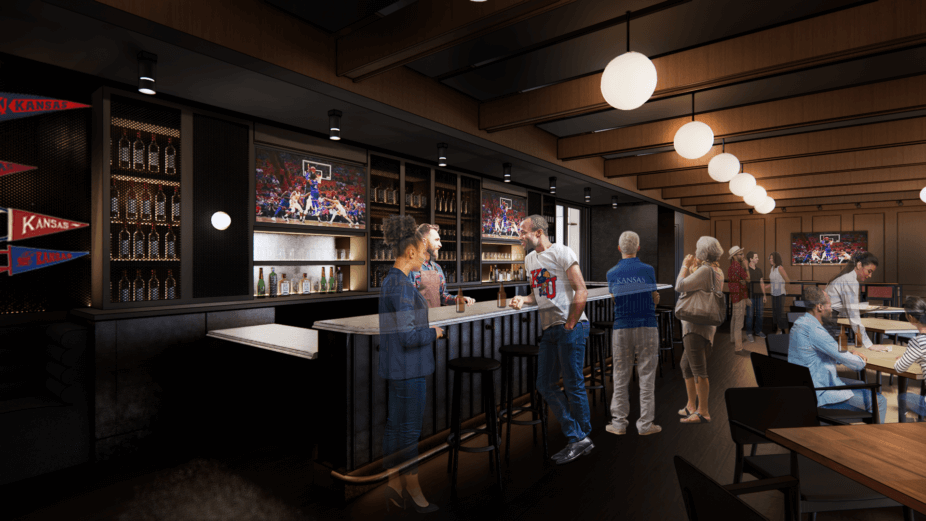 Helix and the design team focused on three primary goals: the building should be a hub for the entire campus, not just prospective students or returning alumni; the building should capture Jayhawk spirit; and the building should create a memorable experience for anyone who visits.
Features of the Jayhawk Welcome Center and renovated Adams Alumni Center will include:
expansive views of campus, including David Booth Kansas Memorial Stadium, the World War II Memorial Campanile, Dyche Hall and the iconic flags atop Fraser Hall
a two-story LED screen that will offer personalized greetings for visitors and customized videos, photo slideshows, animations and social media feeds; visitors will receive individual QR codes, which they can scan at each digital display to see content tailored to their academic, geographic or professional interests
a 360-degree virtual exhibit that captures experiences in classrooms, laboratories and Allen Field House as well as the walk down the Hill at Commencement
interactive displays of the global Jayhawk alumni network that feature alumni mentors, KU-led companies and career resources available through the Jayhawk Career Network
exhibits highlighting KU research, discoveries and innovations and KU's economic impact
stories of KU leaders and accomplished alumni, including recent graduates and notable Jayhawks throughout history
exhibits and artifacts that capture KU traditions and history
dedicated space for Student Alumni Network programs, the Student Alumni Leadership Board and Jayhawk Career Network programs
For more information on the Jayhawk Welcome Center, including construction progress, building features and donor support, visit JayhawkWelcomeCenter.org.