Equipping a software company with the space to grow and thrive
iModules, a software company for higher education institutions, was facing a challenge common to many growing technology companies in the region: creating a space that could accommodate their continued growth and showcase their long-term goals and workplace culture. Through a collaborative process, Helix and iModules developed a space that has become a hub for innovation.
Location: Kansas City, MO
Size: 24,000 SF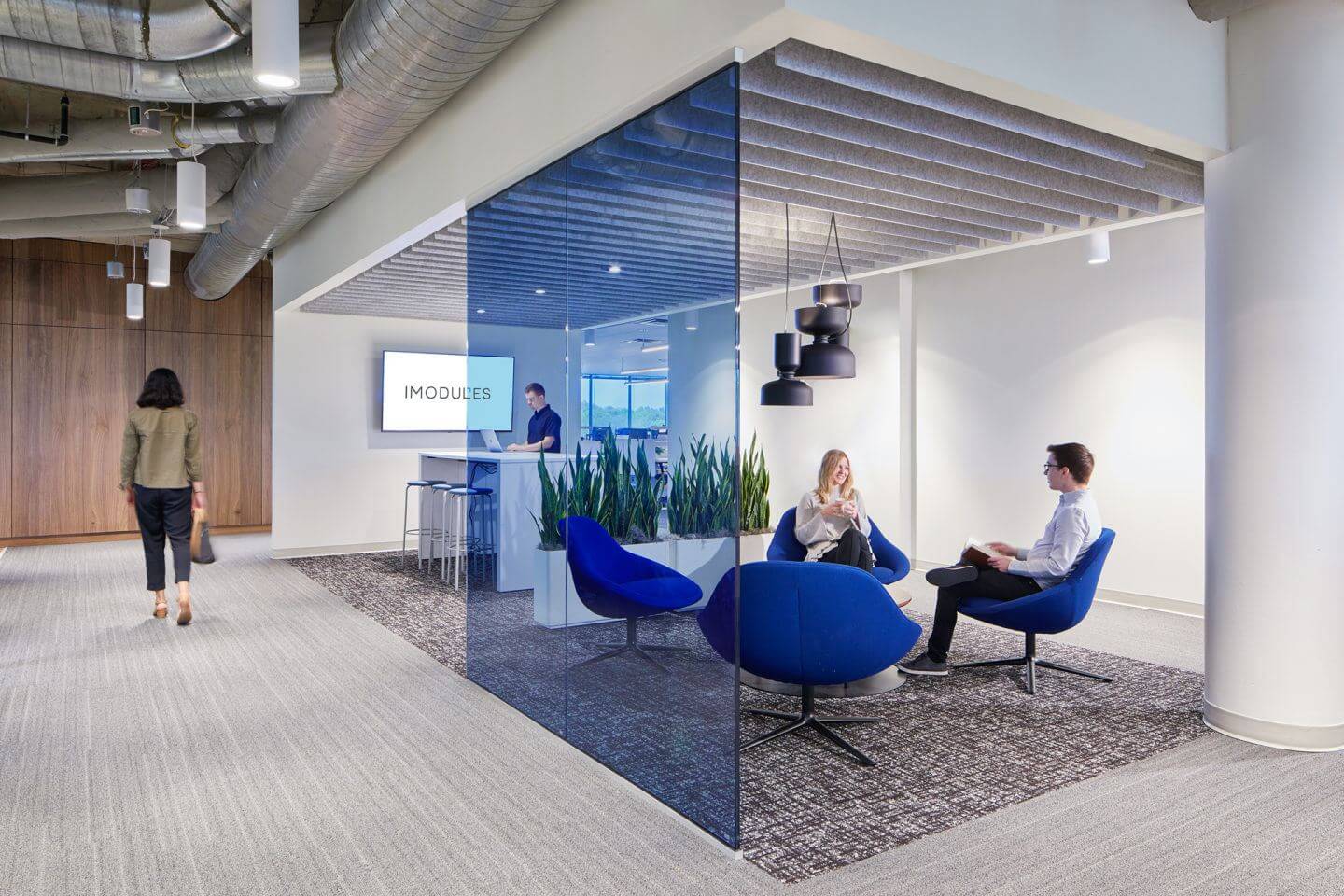 After assisting iModules with identifying the ideal location through studying real estate options and test-fits, Helix and iModules engaged in a series of design charrettes to determine how iModules' company culture and new brand can be reflected in the look and feel of their workplace. Helix worked in tandem with iModules to integrate the brand throughout the space, primarily through the use of color. Vivid glass panels and furniture not only bring vibrancy to the space; they also serve as a helpful wayfinding tool.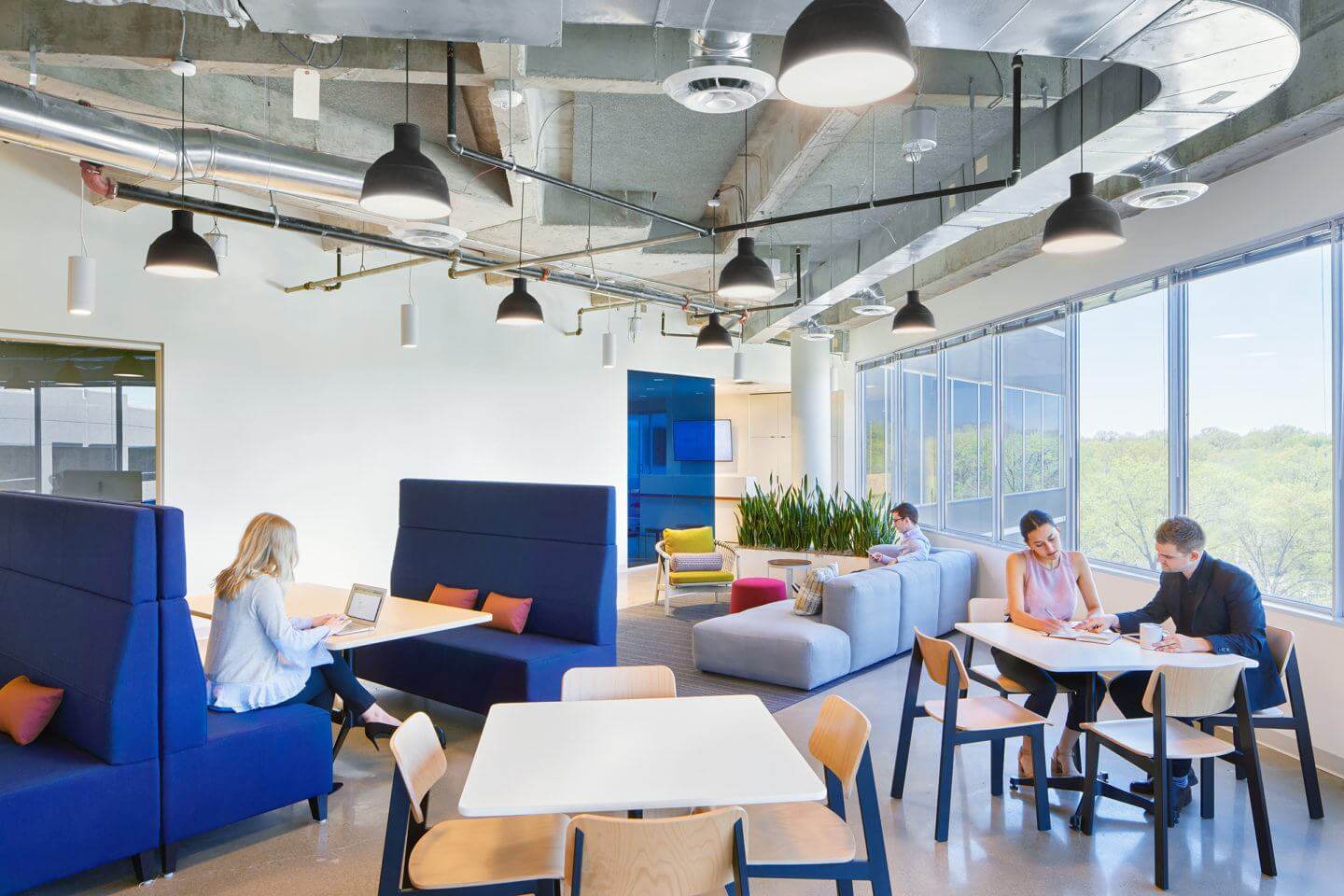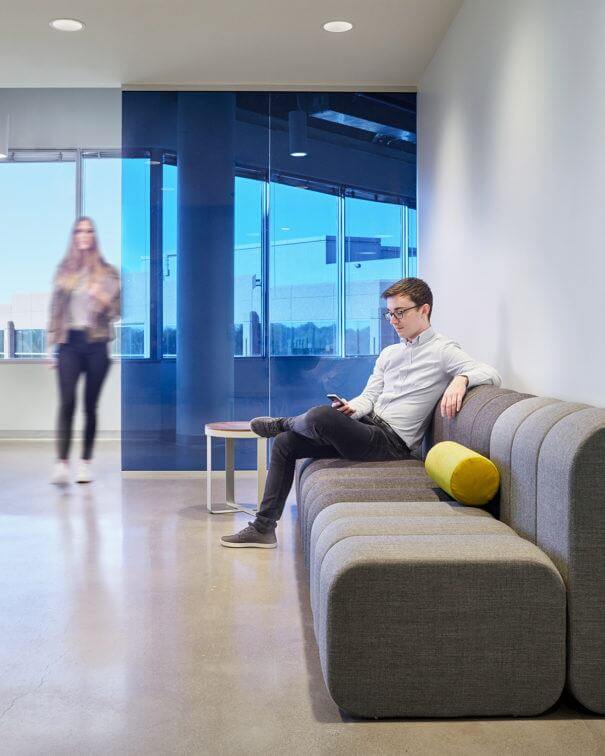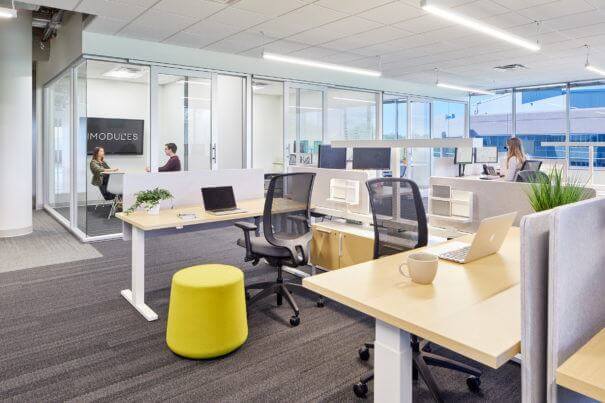 Helix and iModules explored the different types of work that happen throughout the day and how different postures can support employee productivity and collaboration. Focusing on an individualized approach for each team, Helix created "neighborhoods" where teams have access to the tools and workstations they need, while still being visible and accessible to other departments. For those seeking a change of scenery, there is ample space for employees to work anywhere, making the iModules office a model for an agile workplace.
Expanded amenities in the space include two work cafes, updated lobby and entrance, and centrally located collaboration spaces. A large training room serves multiple functions, often doubling as a place for group yoga, watch parties, or client presentations.