Nita Mixed-Use Development
Evoking art and culture to develop buildings with distinct personalities
Adjacent the Quin Mixed-Use Development, Nita includes two buildings that espouse the personality of the streets they face. The western Santa Fe Drive building includes an undulating first floor, responding to the activity and tempo of the Santa Fe Business District. A rooftop deck and two-story club room above focus views to the Front Range and engage with the streetscape below.
Location: Denver, CO
Size: 289,000 SF
The eastern building fronting Inca Street takes on a slower residential character. Faceted bays of the units above establish an appropriate scale that responds to the single-family neighborhood context. Garden level apartments at the street level tuck underneath the facade, further enhancing the "front porch" pace of Inca Street. The vibrant character of the Inca building wraps around the upper floors to the Santa Fe structure, linking the two buildings, creating a mosaic of shadows evocative of motifs found in local art and culture.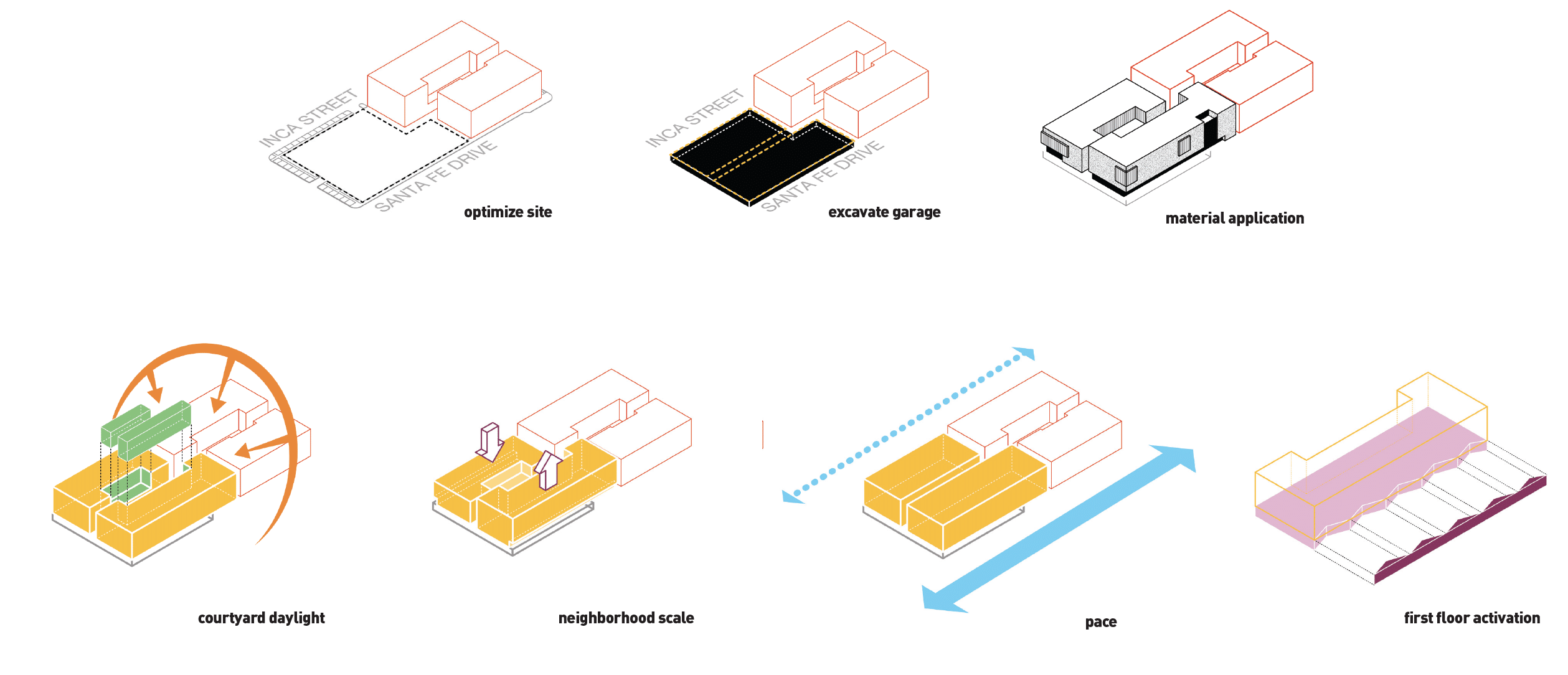 The new development optimizes the site by excavating the full width of the two parcels. By constructing the garage below the existing alley way, the design eliminates the necessity for elevated parking and prevents disruption to the nature of the single-family homes along Inca Street.
Scale and structure found along Inca and Santa Fe Streets root the new buildings to their neighborhood in a respectful and contextual manner. They are connected via shared amenities, including a fitness area and a co-working space.
Designed in collaboration with Studio PBA.