Fostering collaboration on every level, creating a mobile and flexible work environment
For Global Prairie, an integrated communications firm, Helix created a progressive workplace based on Vitra's Net 'n Nest concept. The idea was to design an ideal workplace where commuters, strategists, and creative types could meet and collaborate (net) and also a place where they could do focused individual work or handle critical and confidential information (nest). Helix created a highly mobile, flexible environment where young talent and industry veterans work side-by-side fostering ideation, communication, and bonding.
Location: Kansas City, MO
Size: 10,600 SF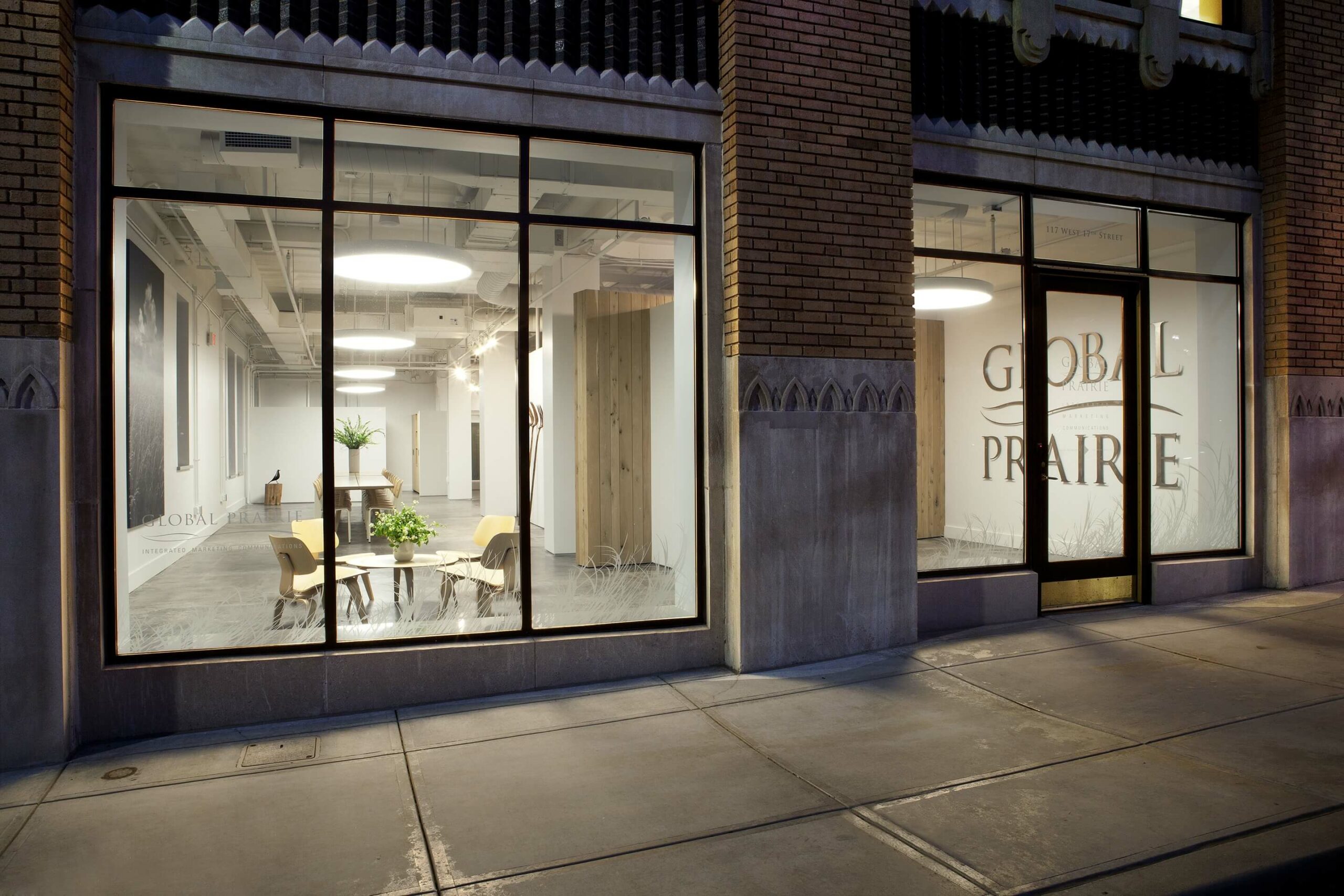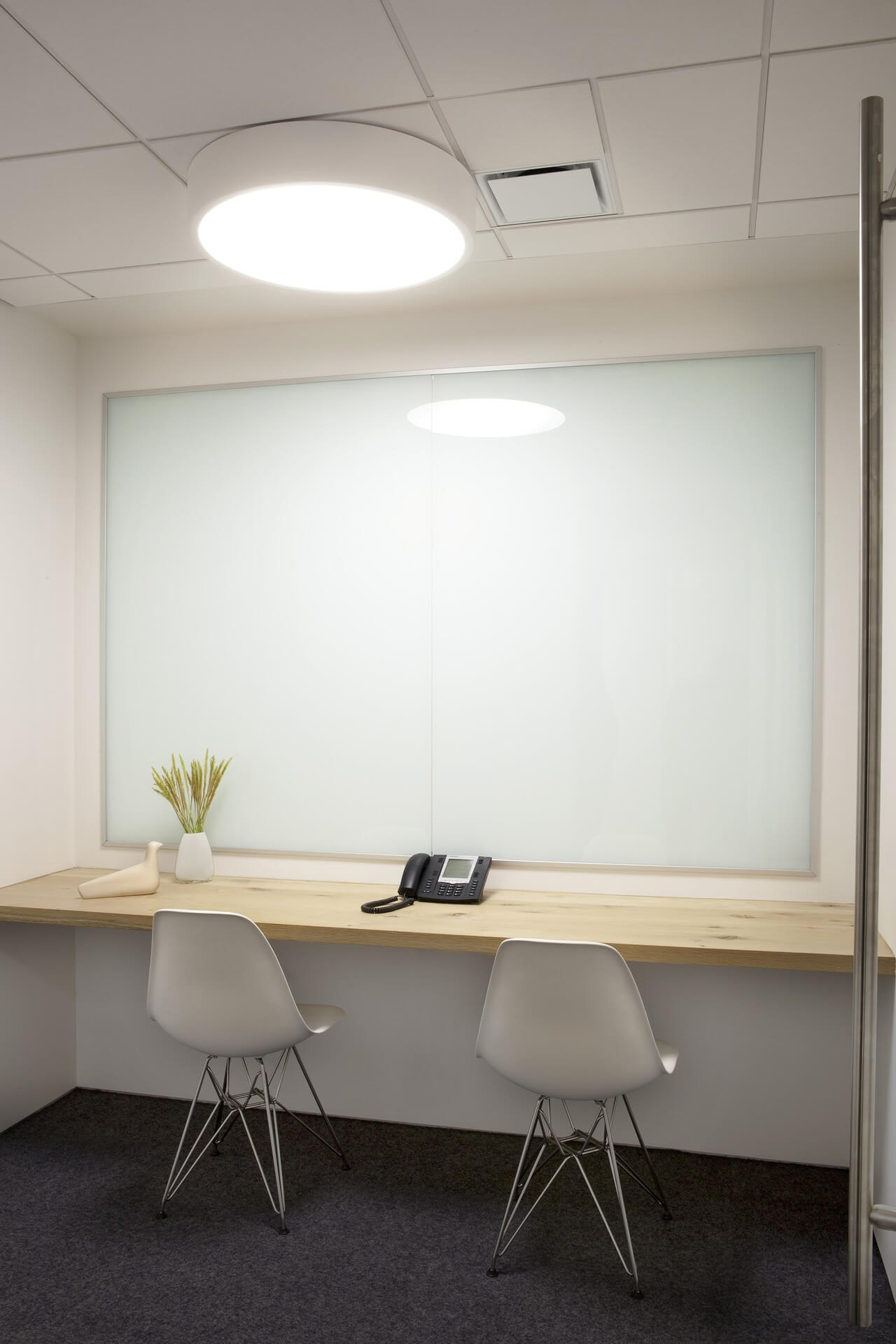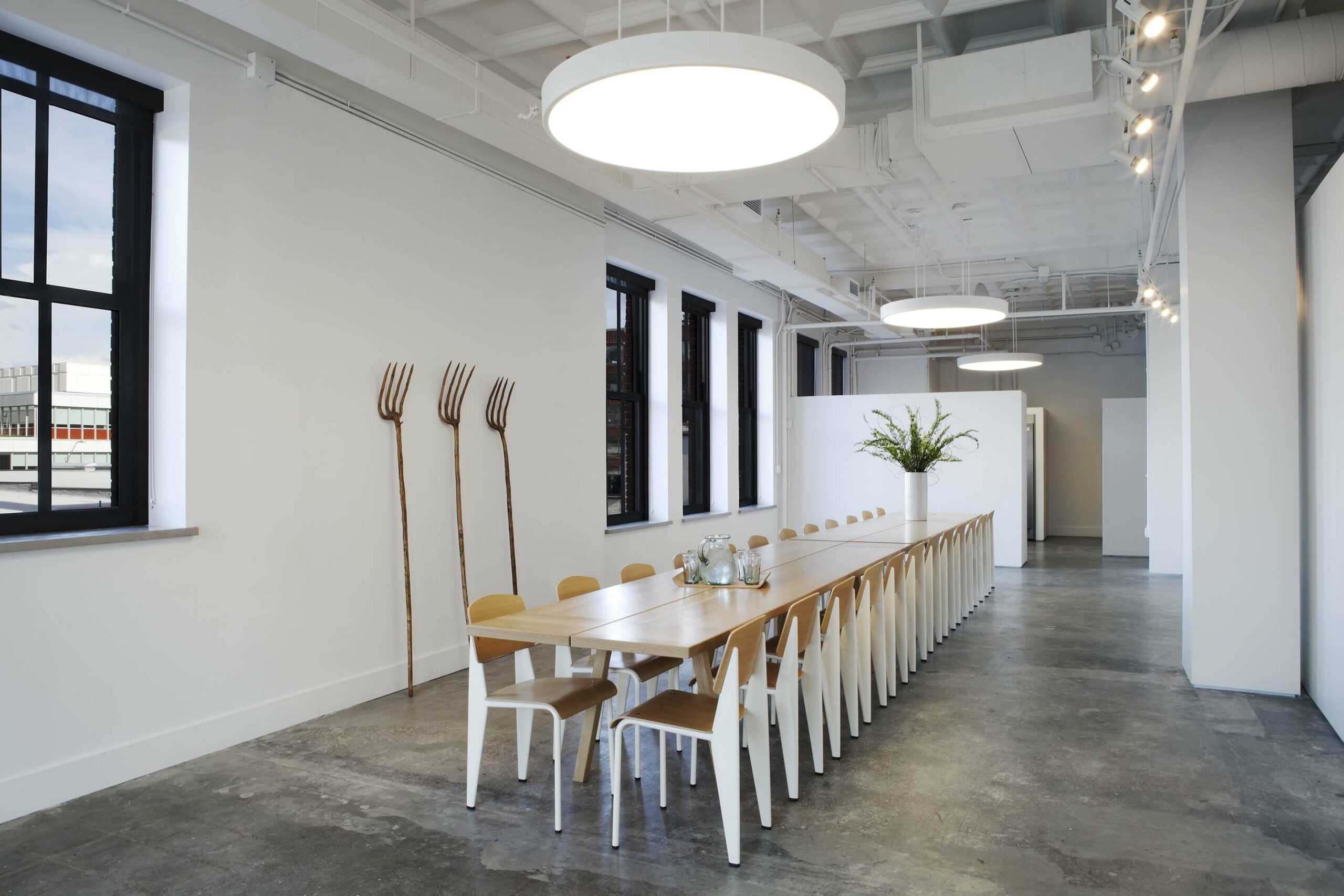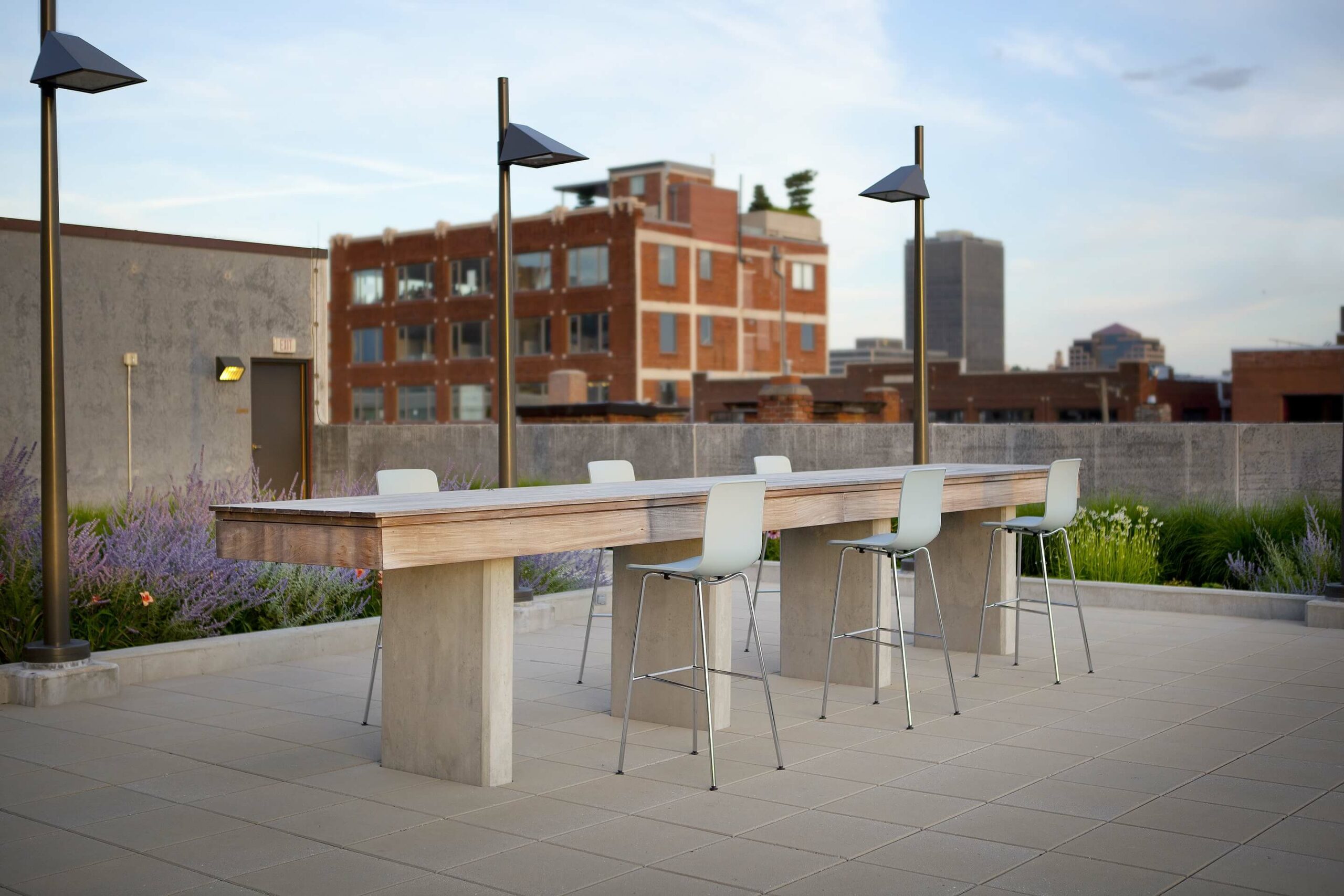 "Helix was an incredible partner to our team as we sought to create a work space that would inspire and unite our team in Kansas City. Their team was innovative, thoughtful and extraordinarily fun to work with. Helix brought our vision to life and frankly, made it even stronger!"
Anne D. St. Peter, Founder of Global Prairie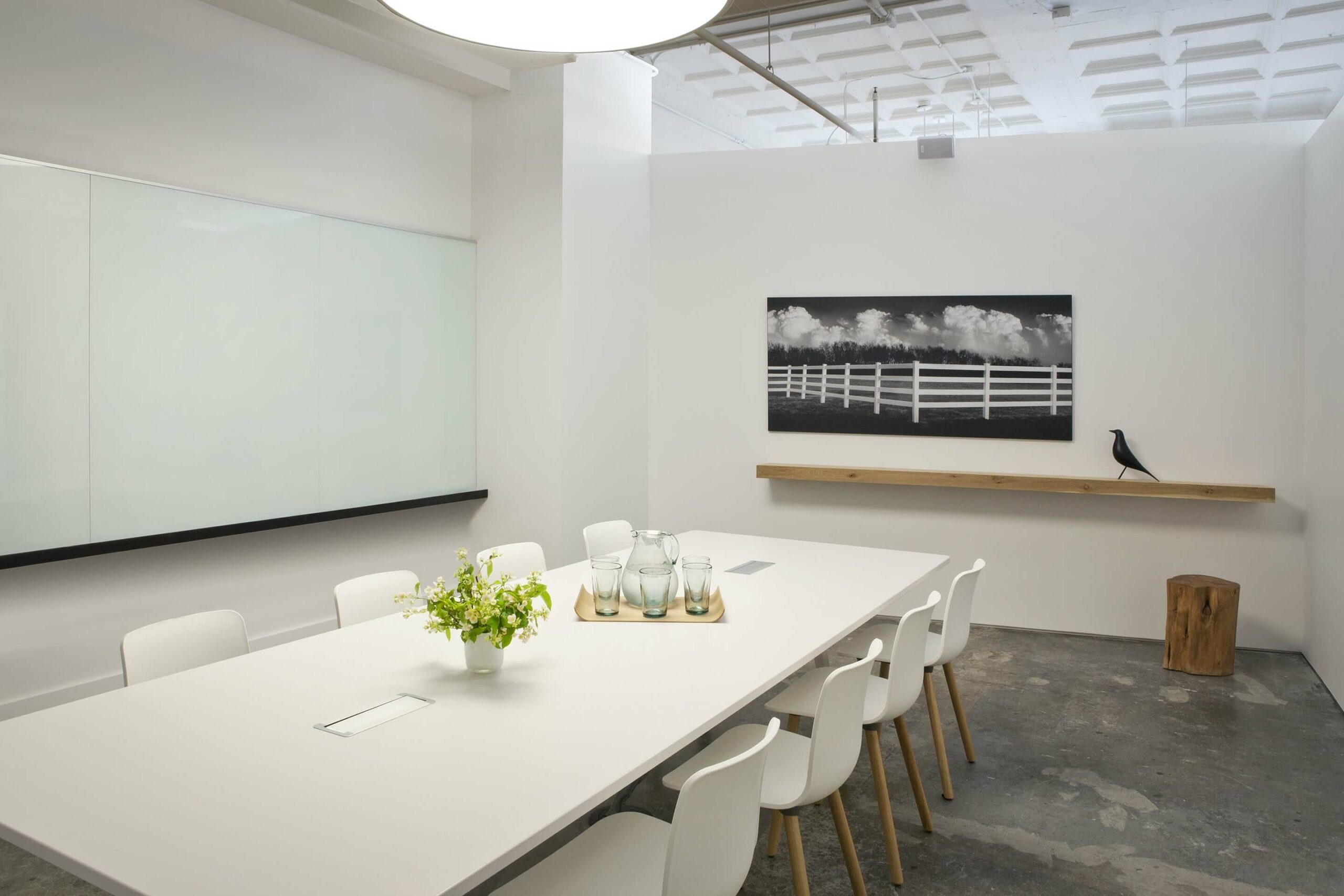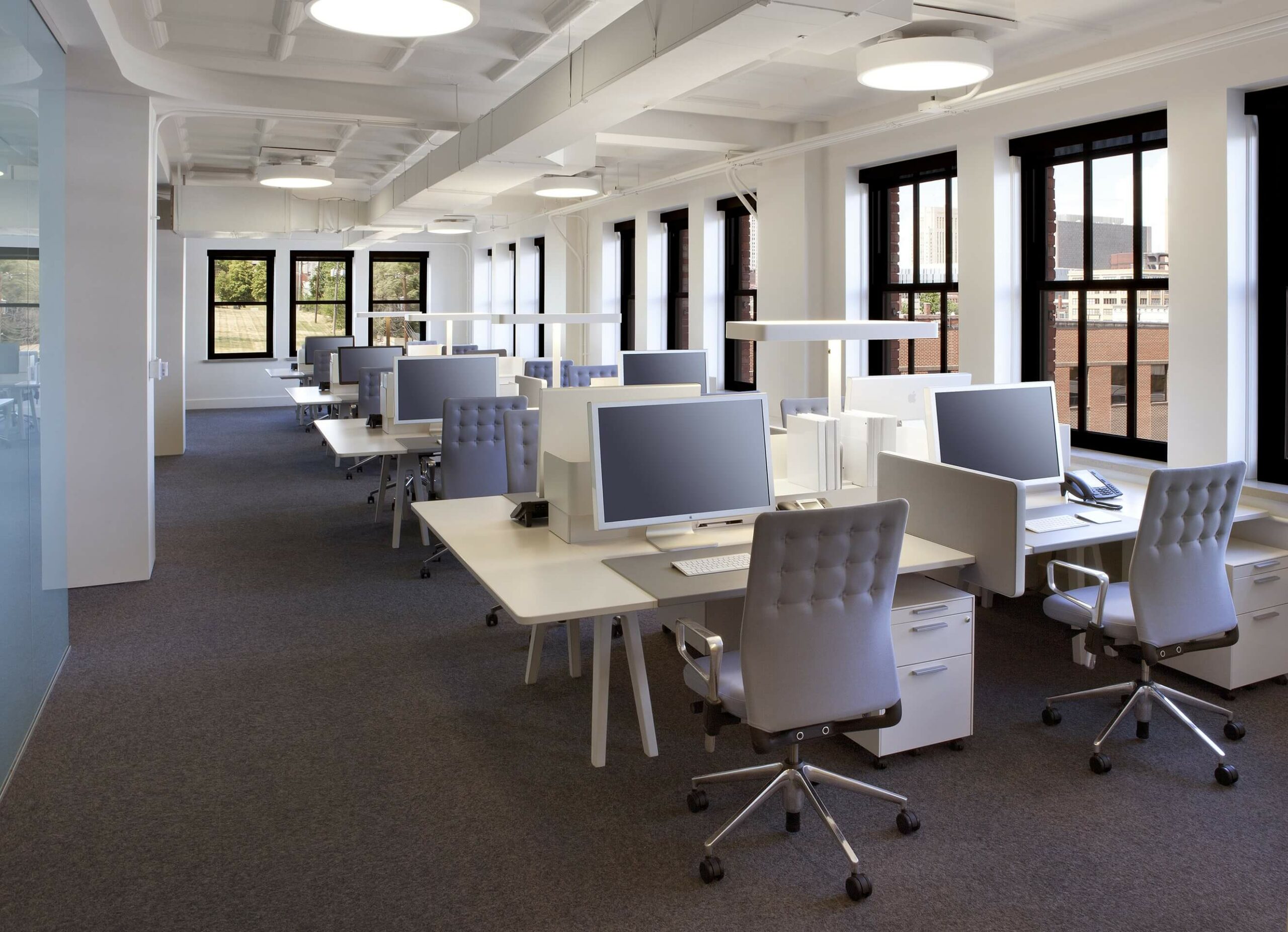 A company that recruits both seasoned professionals in the life-sciences industry and the best and brightest among young graduates in the communications fields, Global Prairie was especially interested in space that allowed for learning and information-sharing among employees. In addition to only a handful of easily accessible private offices, Helix used benching (both with long and short tables) to promote interaction and communication between young talent and industry veterans working side-by-side.