Financial Services Institution
Transforming the workplace of a prominent financial services firm
Over the course of several years, a major Kansas City-based financial services firm has engaged Helix to make strategic interventions in its offices, including client-facing amenity spaces and employee workstations. Thus far, Helix has renovated a large cafe, training centers, a state-of-the-art presentation room, and offices. All of these projects are being completed on a phased schedule within an occupied building, adding logistical challenges that have been addressed by the organization and coordination of the Helix project manager.
Location: Kansas City, MO
Size: Multiple projects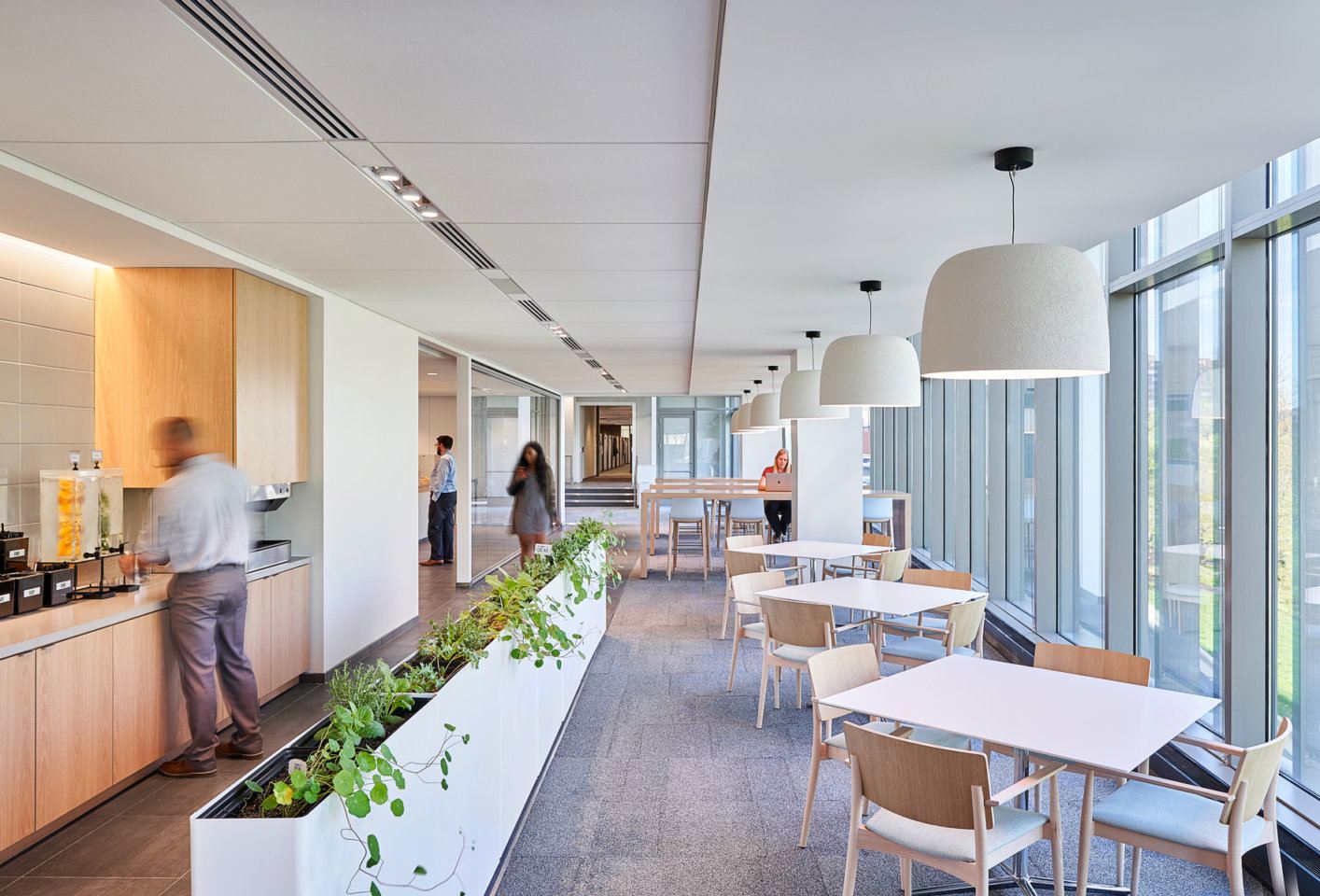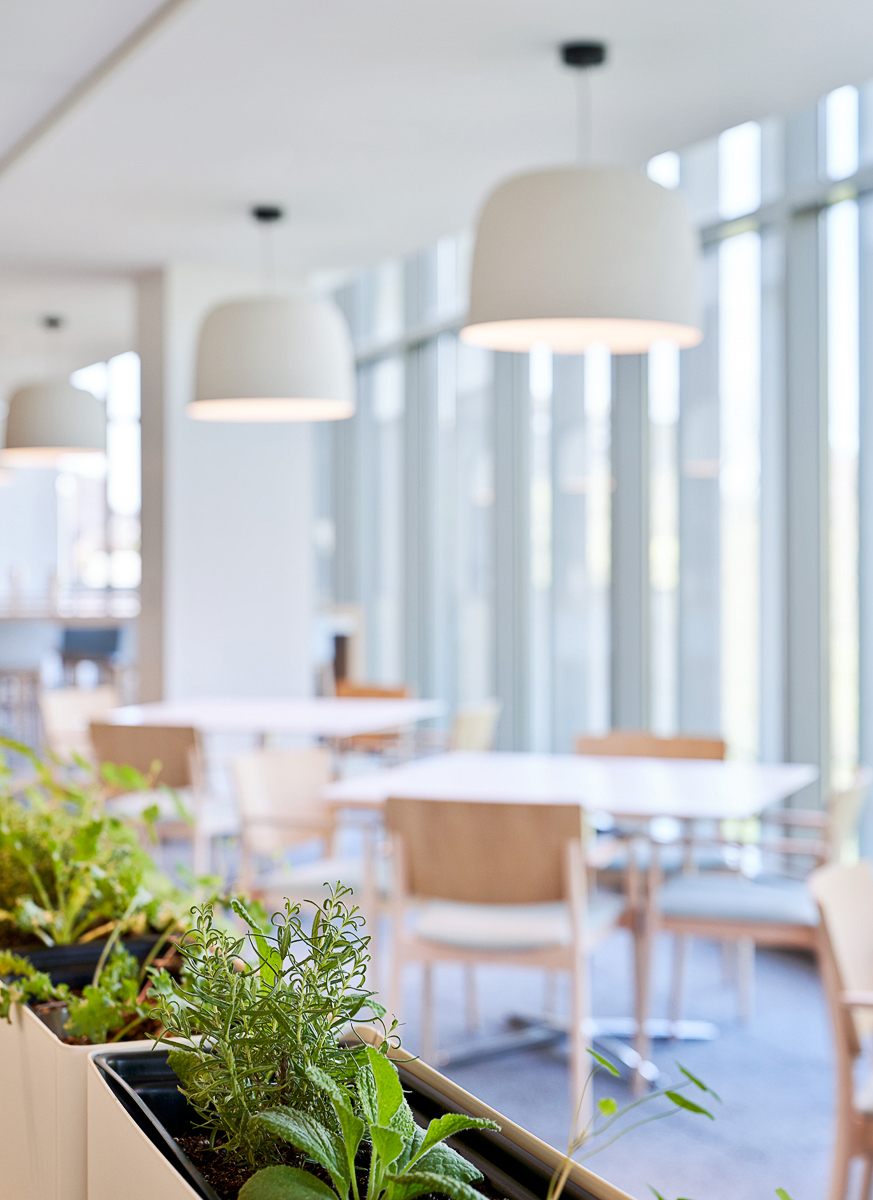 While each project touched a different aspect of the office, all of the projects share common goals: maximize the use of space by offering flexibility for different program functions; create a fresh look and feel to areas that have become outdated; improve the visitor experience for the firm's clients; and encourage opportunities for cross-pollination by establishing destinations and breakout areas throughout the buildings.