Creating an upscale dining experience in the heart of the Crossroads
Farina is the latest restaurant from James Beard Award-winning Chef Michael Smith and his wife and managing partner Nancy. The design team was challenged to find harmony between Chef Smith's desire to recreate the ambiance of rustic Italy in the heart of America; his reputation for culinary excellence and high-end dining experiences; and respecting the gritty nature of the Crossroads Arts District. On all three accounts, Farina has been hailed as a success.
Location: Kansas City, MO
Size: 18,000 SF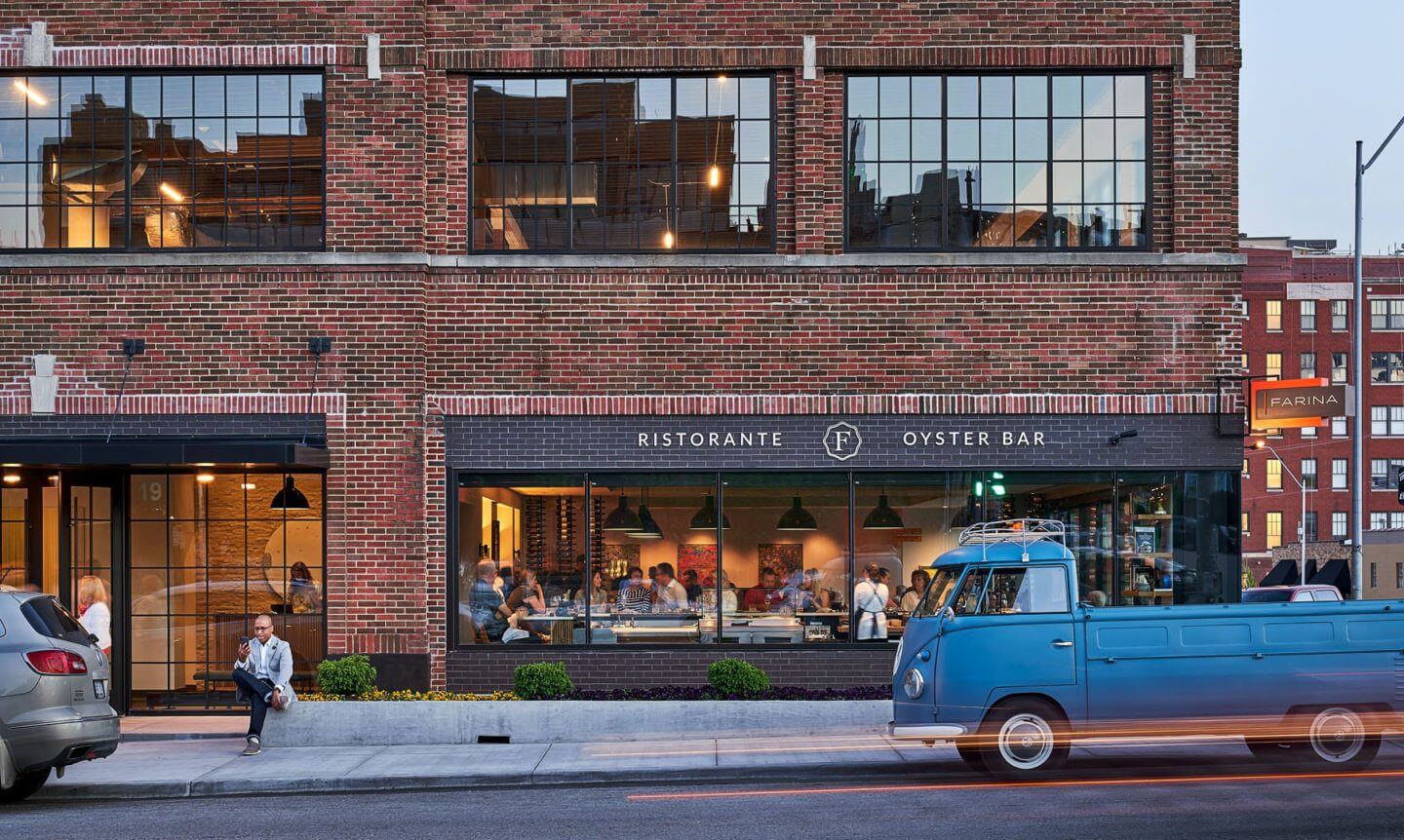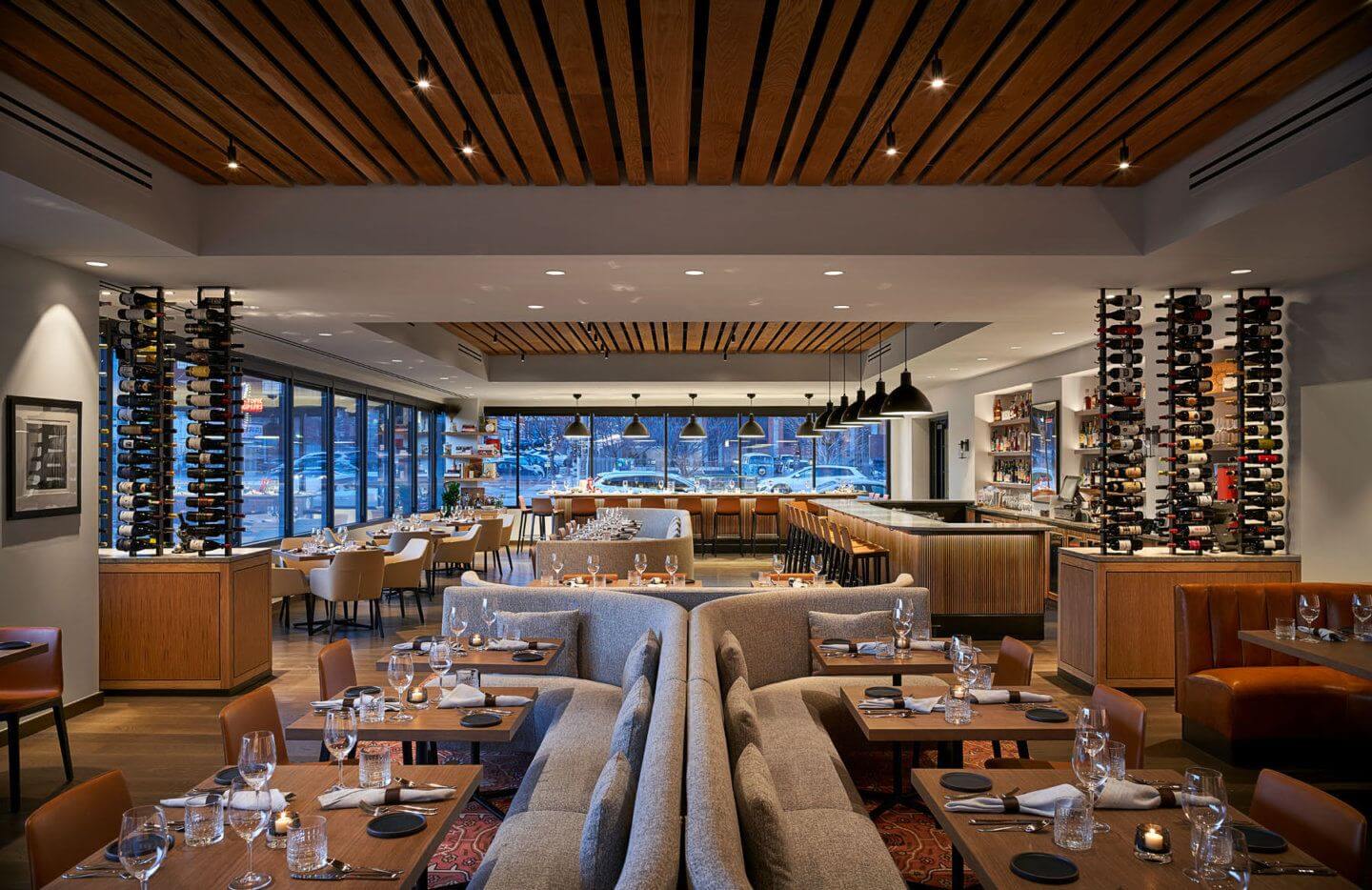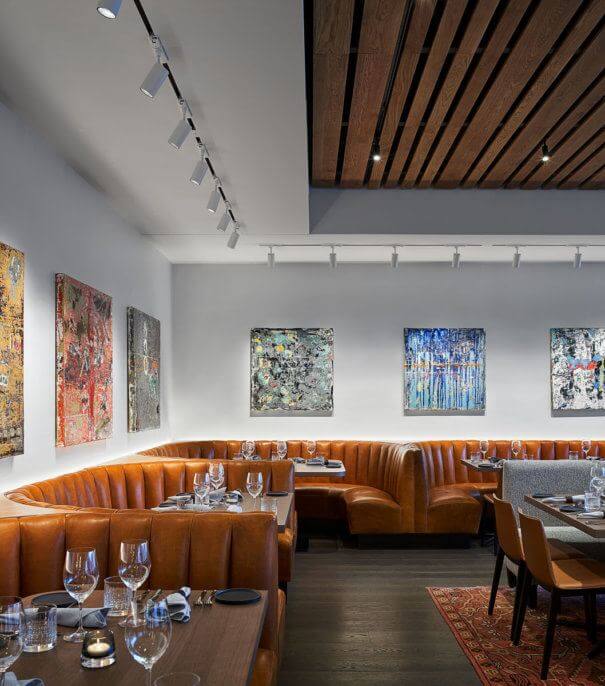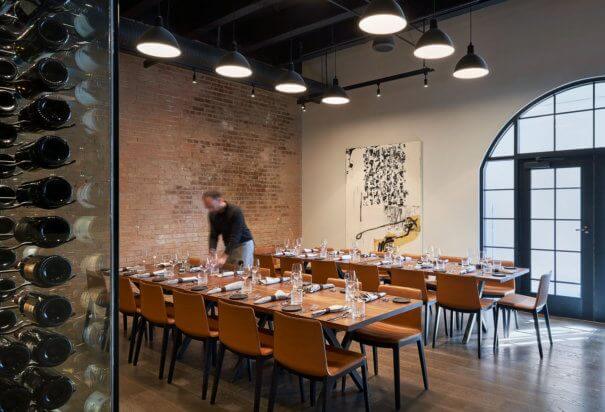 The warm tones in the leather upholstery, locally made millwork, stacked stone, and custom rugs capture elements of Tuscany and Umbria, and the floorplan allows Chef Smith himself to traipse the restaurant with his handmade bar cart. The design team intentionally limited the use of exposed brick of the existing building to select spaces, upholding a finished and modern feel.
Farina hugs the corner of an active intersection, but the atmosphere inside maintains a sense of intimacy. The restaurant features seating for 90 guests in the dining room, along with a cocktail bar, a fresh oyster and charcuterie bar, and a 20-seat private party room. The layout capitalizes on large windows along the north and west walls to draw natural light into the space and connect patrons to the activity in the surrounding urban arts district.
The artwork displayed in the dining room is by Robert Quackenbush.