Repositioning a historic landmark for the next generation of urban dwellers
The Pickwick Plaza Hotel, built in 1930, was a downtown Kansas City landmark and frequent retreat of President Harry S. Truman. The historic structure sat vacant and dilapidated for decades before Gold Crown Properties led the stunning transformation into an iconic mixed-use development. With 260 apartment units, new ground floor retail space, and a parking garage, this monumental adaptive reuse project adds new vitality and a substantial infusion of residents and retail services to downtown Kansas City.
Location: Kansas City, MO
Size: 360,000 SF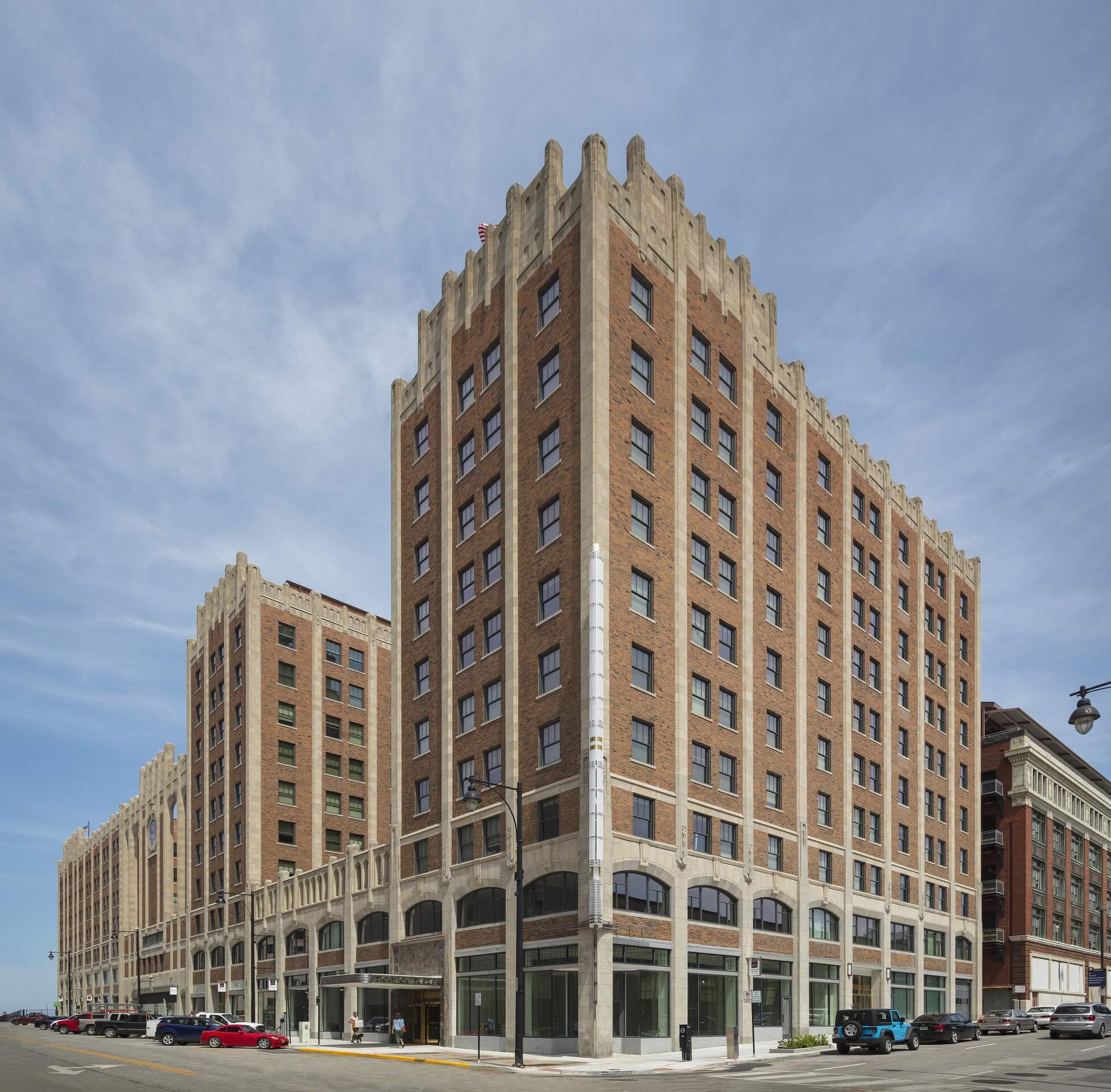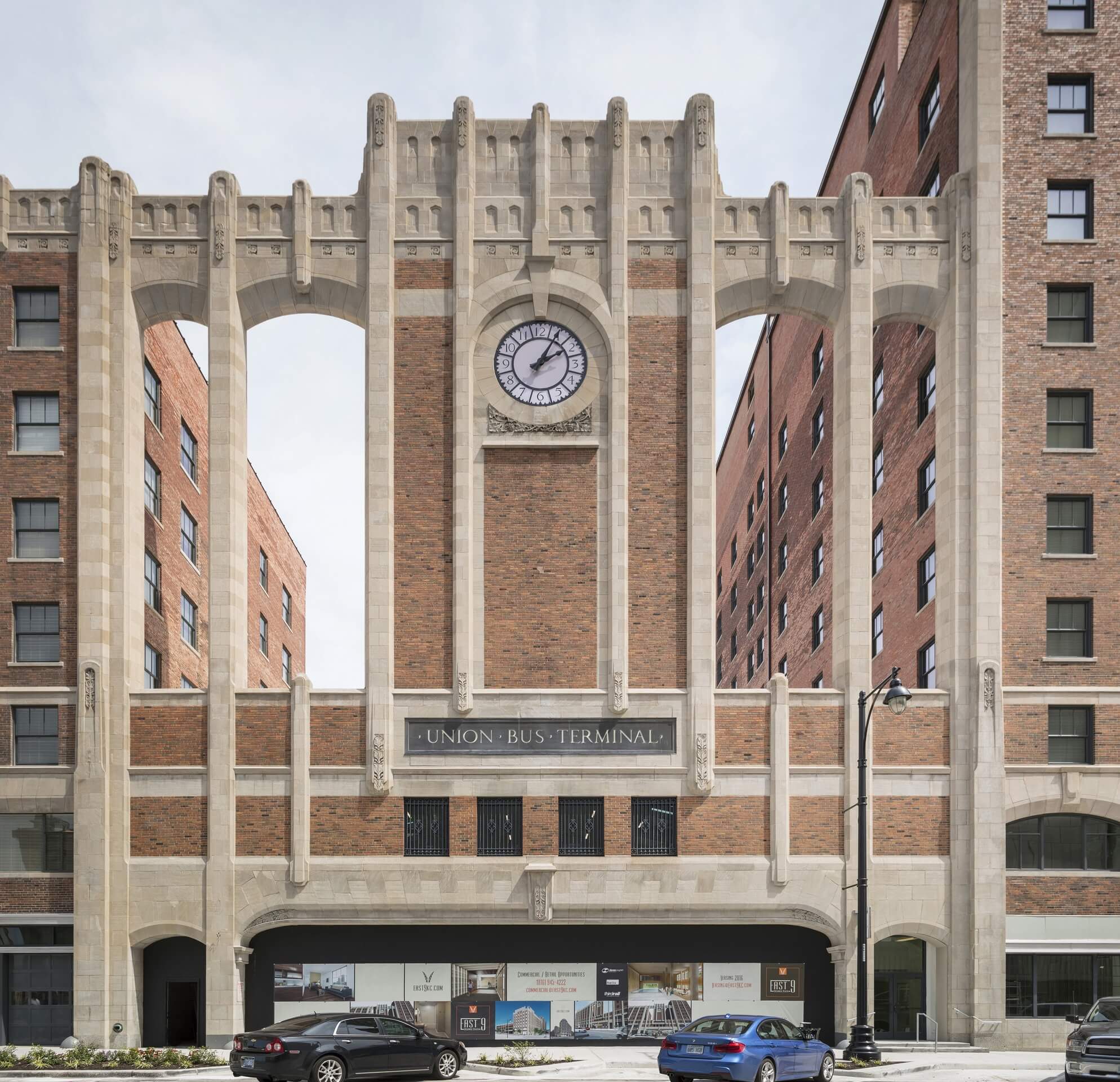 Pickwick was designed as a true mixed-use facility, combining transit, retail, hotel, and office uses in one facility. Today, the building has been positioned again to attract downtown enthusiasts by offering market rate apartments. Tenant amenities on ground floor and mezzanine levels include hospitality rooms, street level retail shopping, laundry, recreation/workout facilities, and a pool.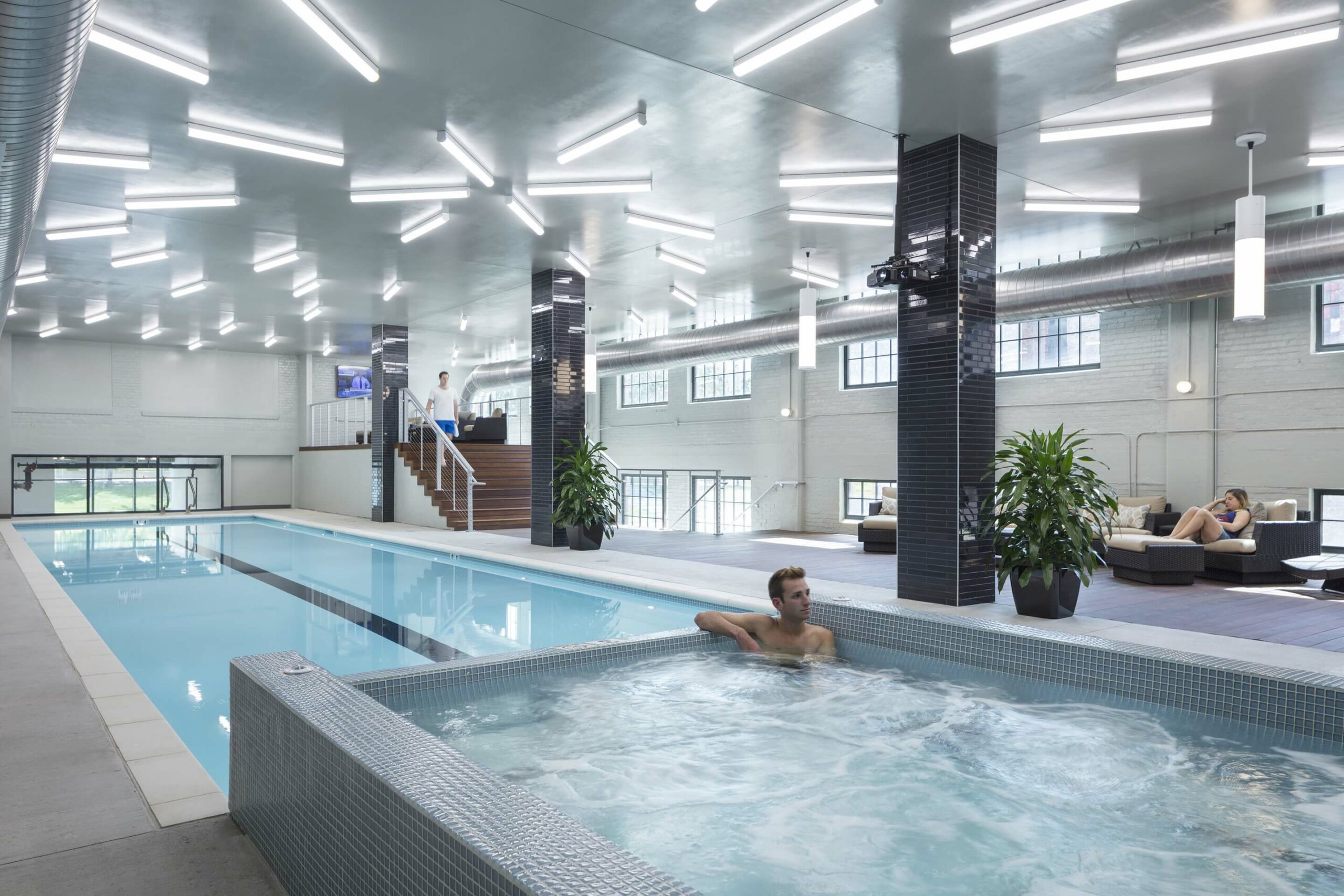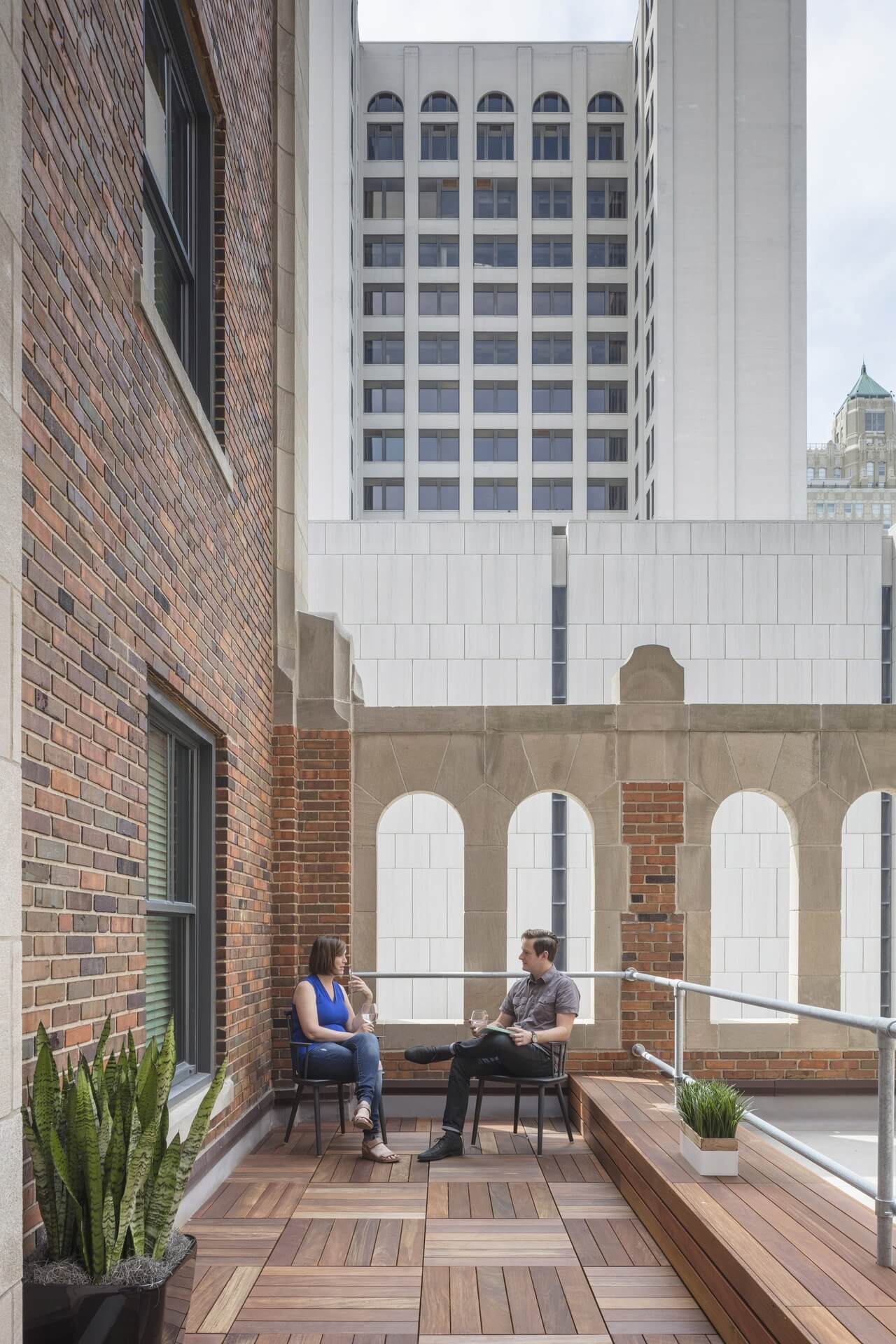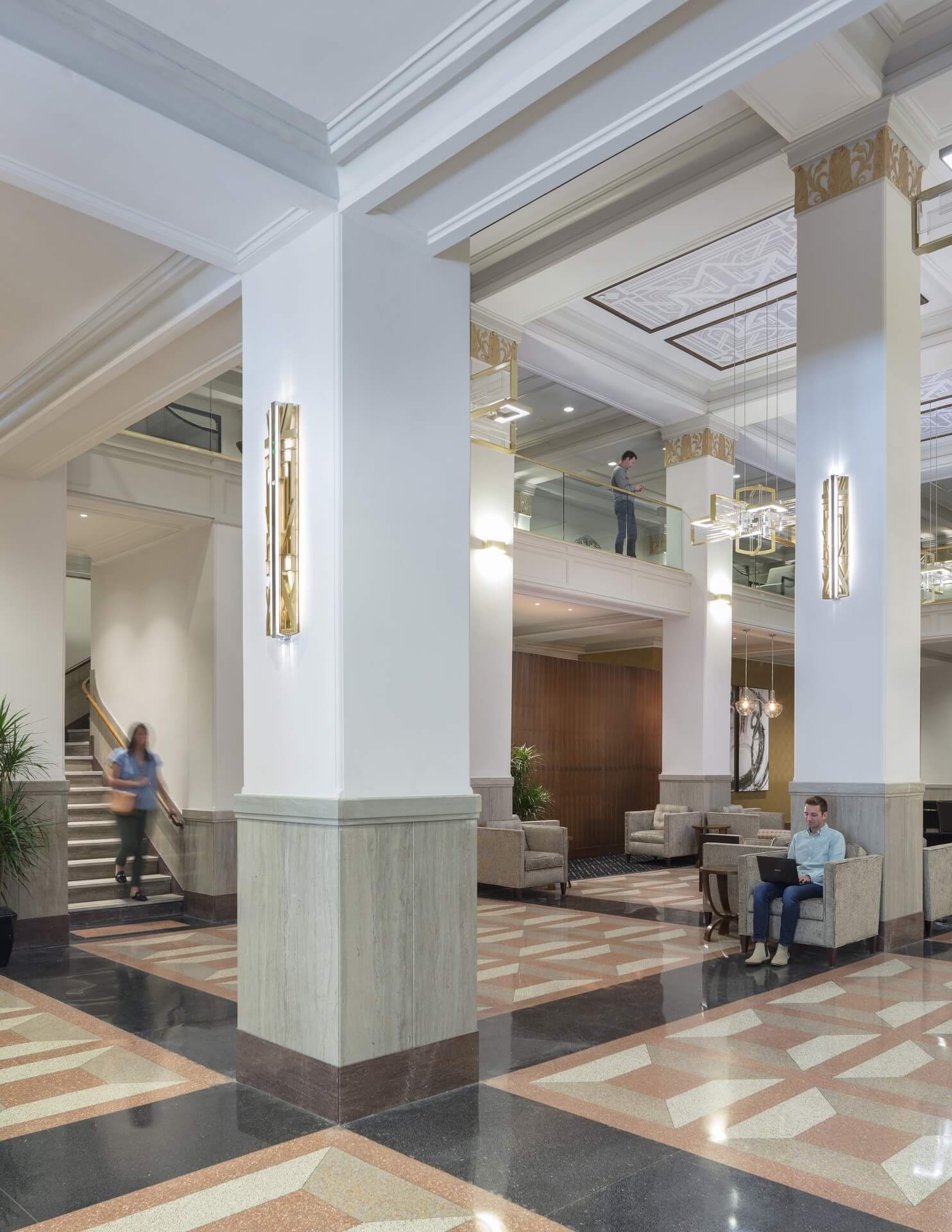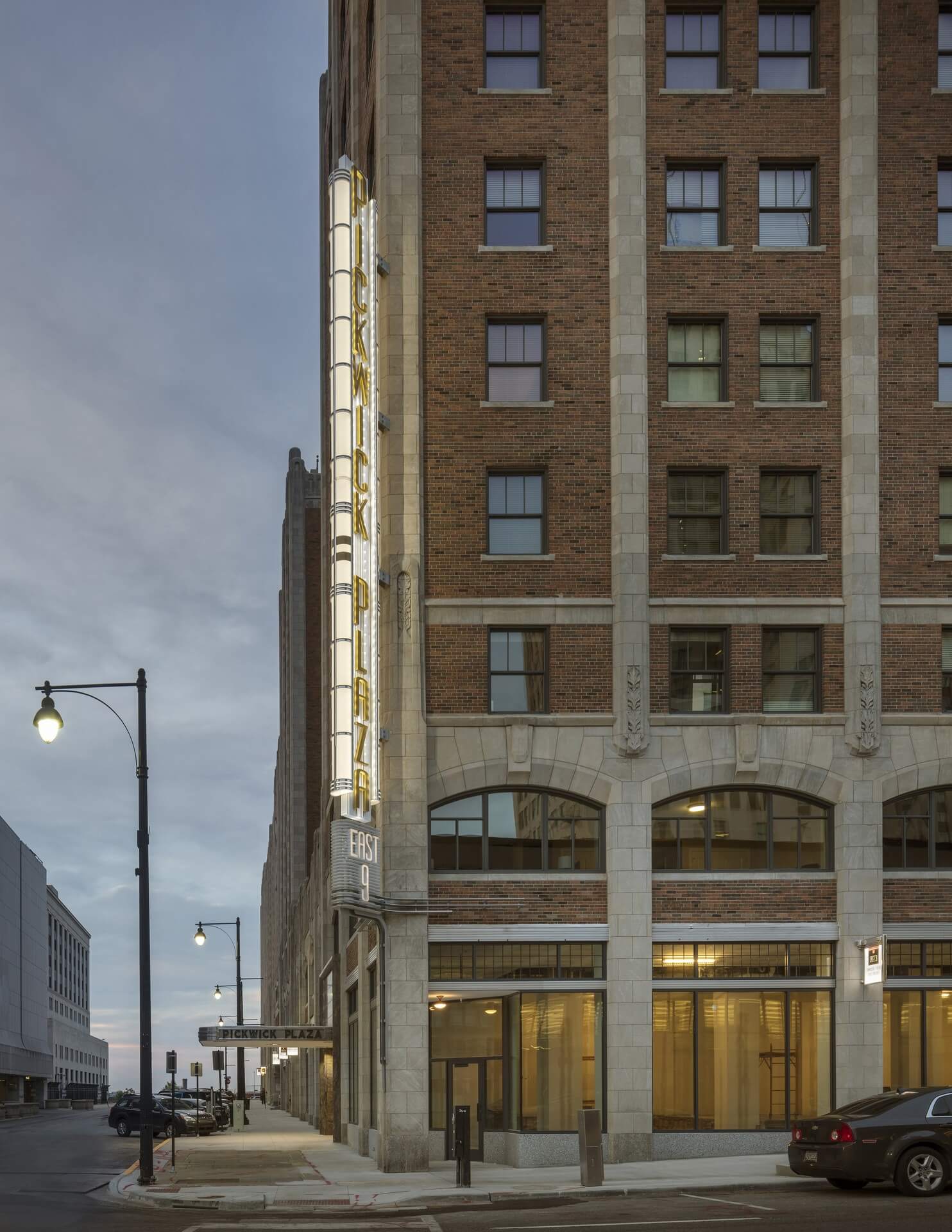 "This project could not have been done without partners. Reeves Weideman and his team at Helix really did a great job! Pickwick was part of the piece in bringing revitalization in downtown Kansas City."
Bob Mayer of MR Capital Investors