Making a workplace that fosters growth and evolving technology
Merkle (formerly DEG), one of the fastest growing digital marketing agencies in the country, was in need of a new home that could adapt alongside their rapidly evolving industry and accommodate the continued growth of their company. By nature of their reputation as a premiere tech company, Merkle's agile workplace is rife with a variety of spaces that offers employees the choice to work when and where they will be most effective throughout the day.
Location: Overland Park, KS
Size: 39,000 SF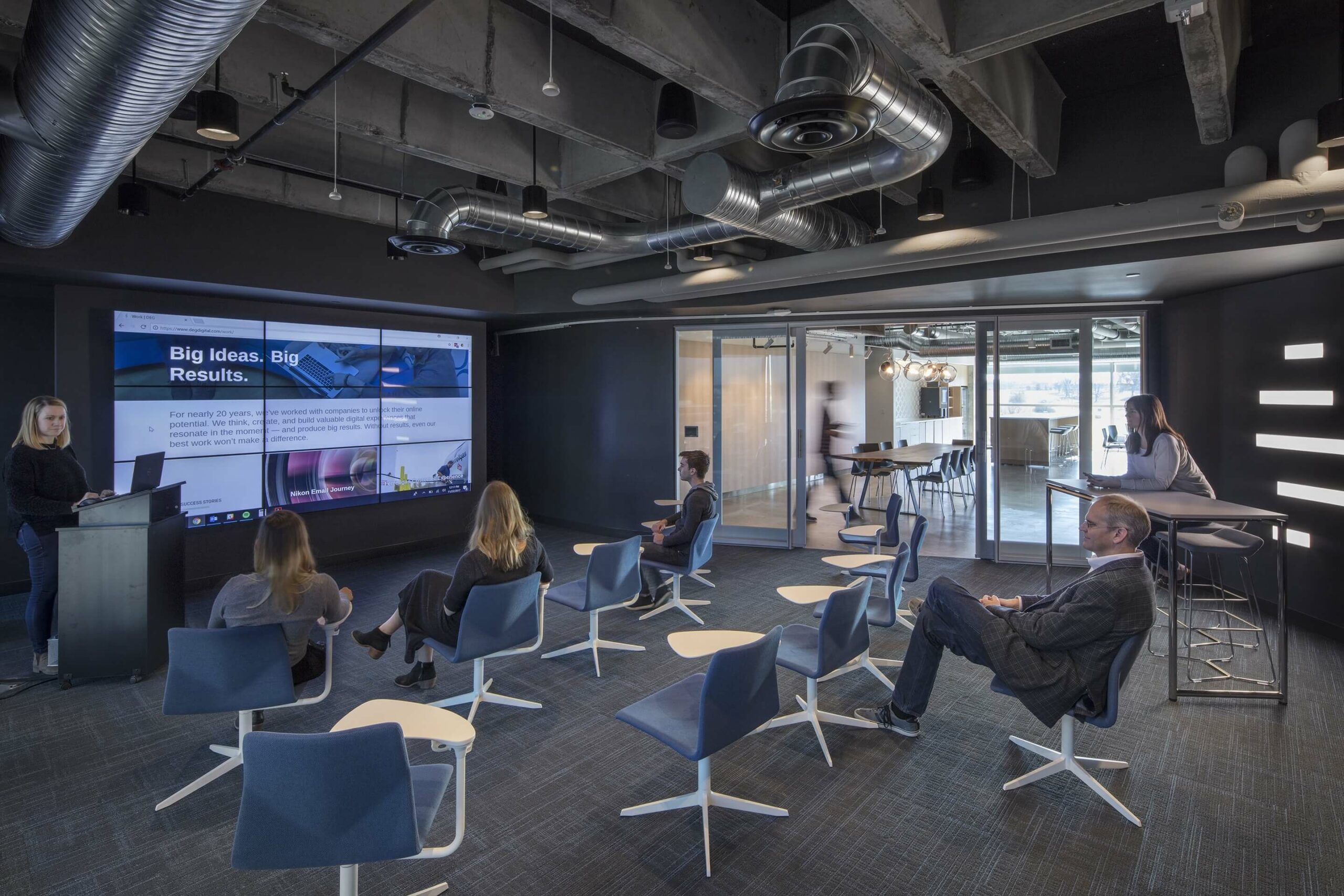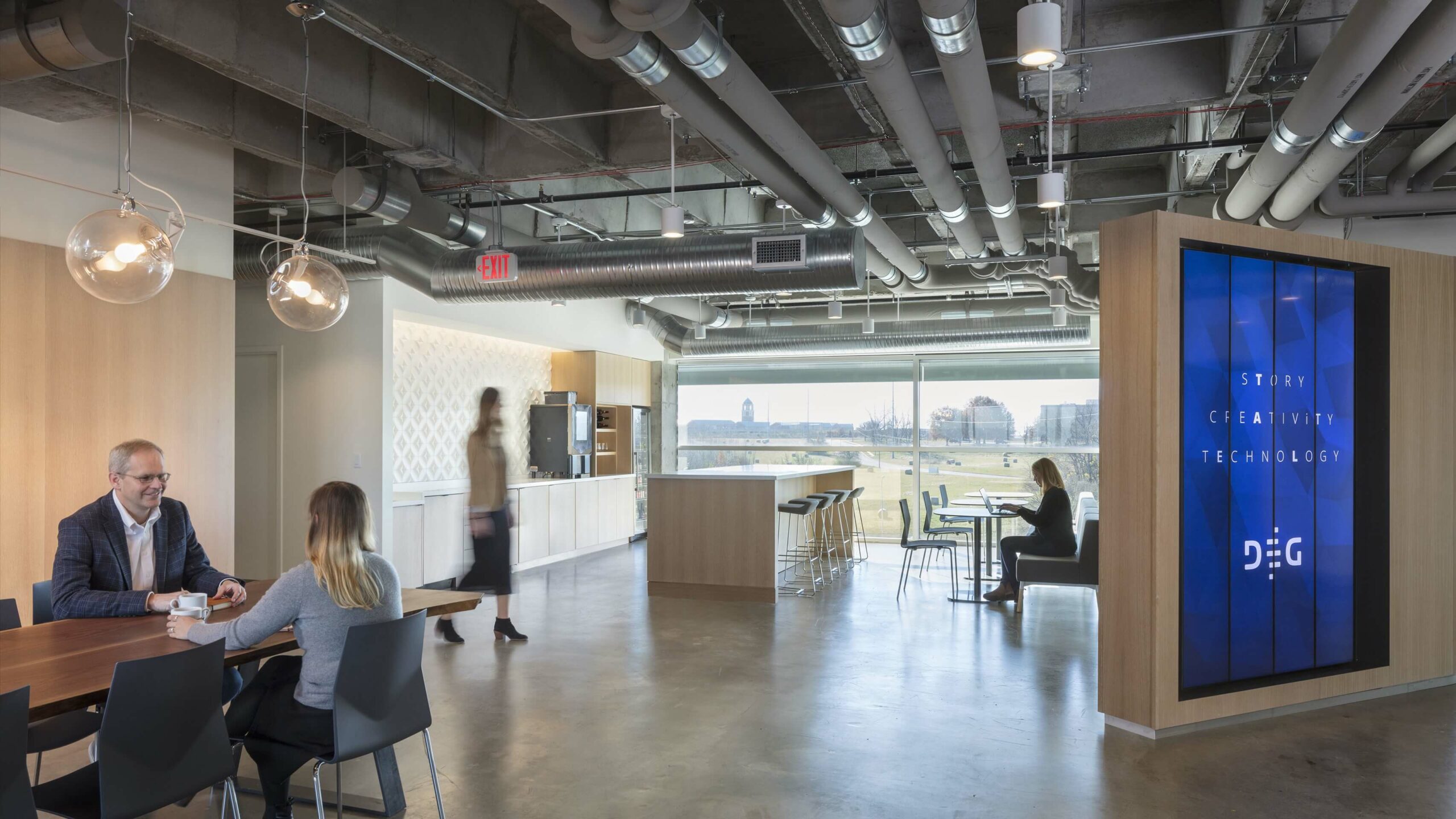 The lobby features a Brew Bar, stocked with coffee and beers along with an open cafe that can be used for dining, socializing or a place to plug in and work. Technology was used purposefully throughout the space to showcase their work. The main lobby display can be customized to each client coming into their office, and a social media command center displays all of the key metrics that they track.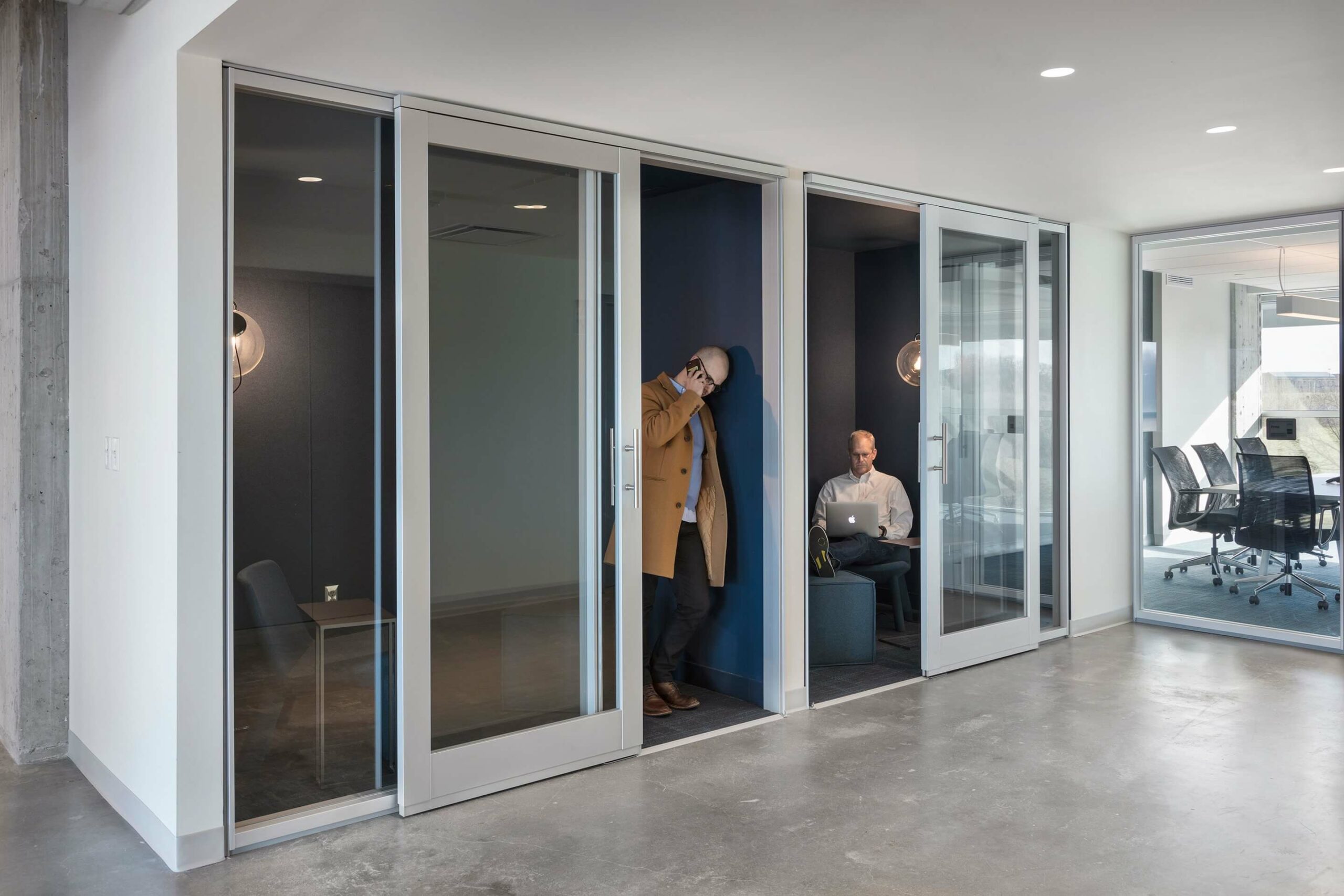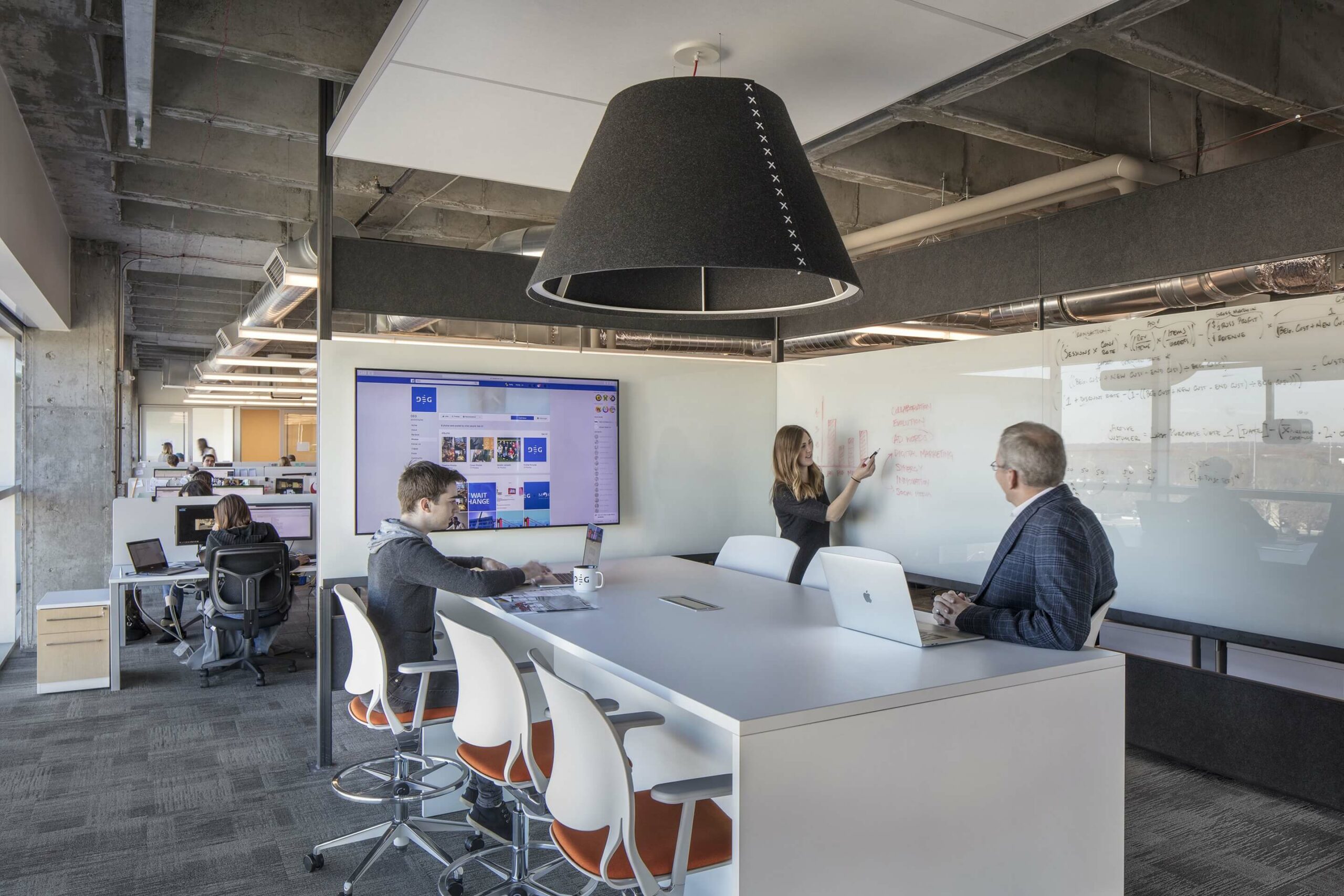 After the first phase of their office was complete, Merkle quickly expanded to another floor in their building. While this space added more workstations and offices, its primary focus was providing Merkle's editing and production team with the latest tools for their work. New editing rooms and recording studios line a corridor, and makerspace allows these creatives to work hands-on in a collaborative environment.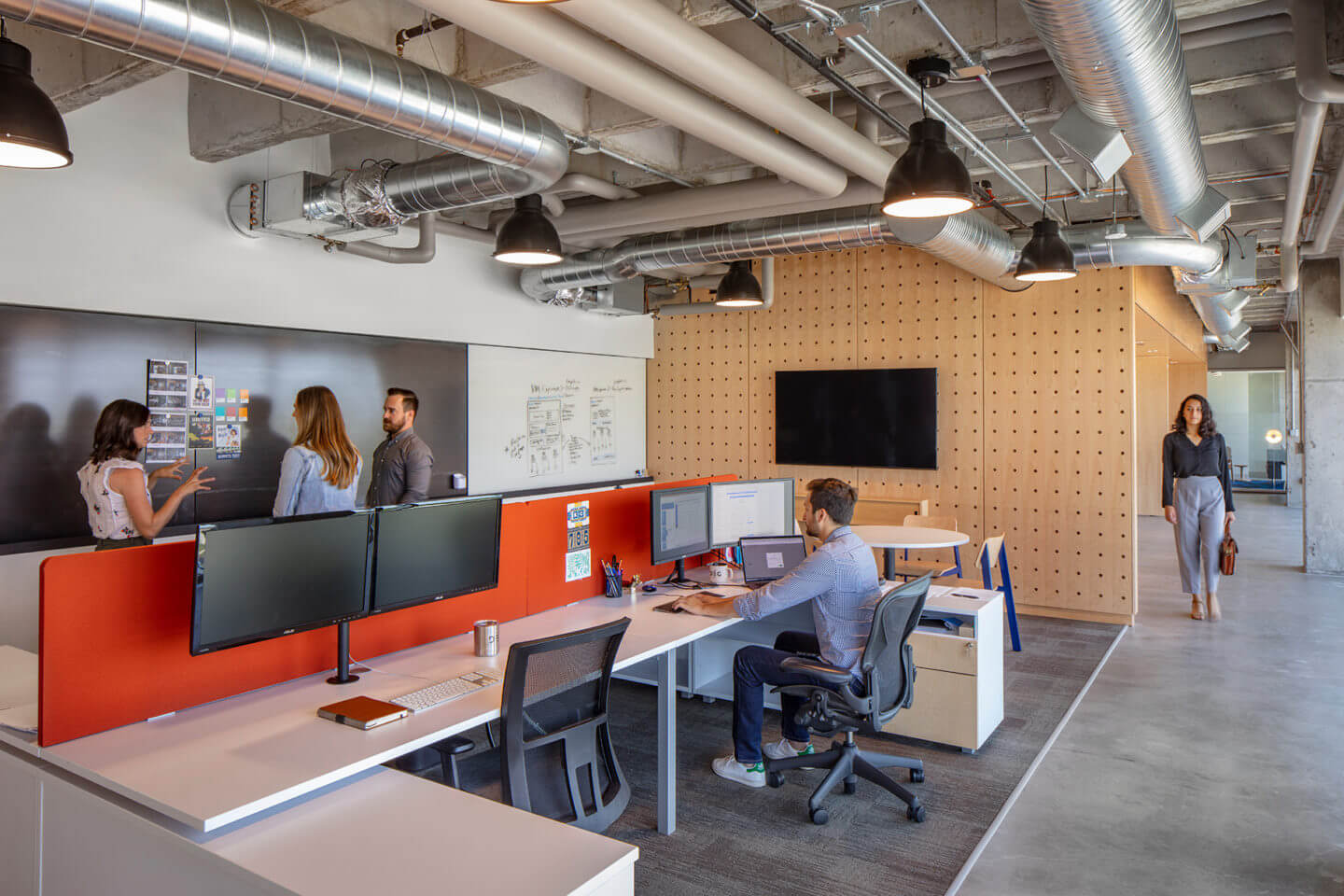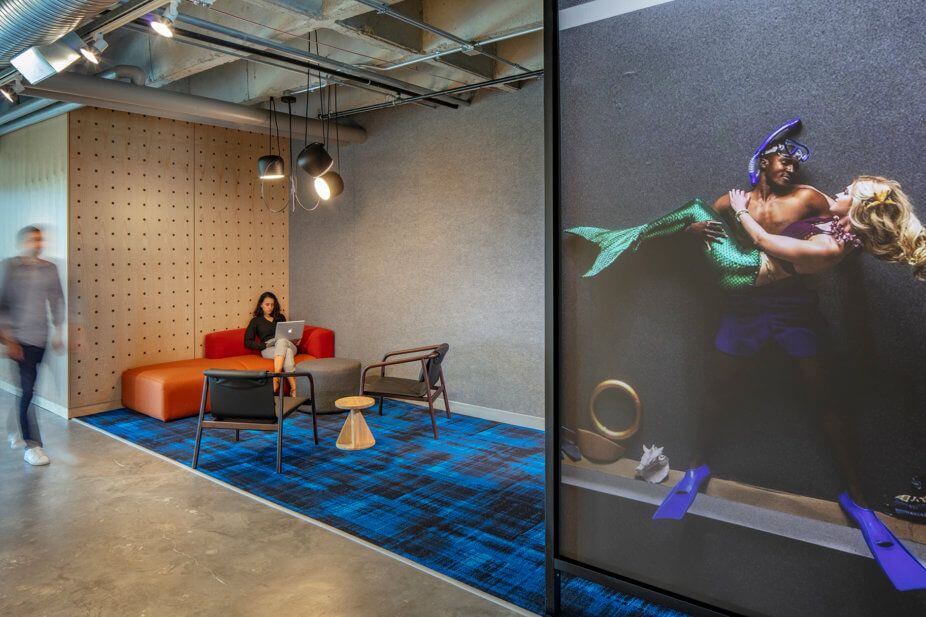 "Thank you for your continued partnership on our [headquarters] project. Not only due to the tremendous talents of [your team] but also the way you all have helped us (especially your leadership) makes me very confident that we will find ways to work together for many years to come."
Neal Sharma, Co-founder & CEO, DEG