Crossroads Westside Apartments
Transforming one of the city's most challenging sites into a residential complex
Cityscape Residential, an Indianapolis developer known for their award-winning luxury multifamily communities, commissioned Helix to design one of the largest new construction apartment projects in the Kansas City downtown area. The five-story structure is designed with 221 luxury apartments wrapped around a 192-space garage and includes a multitude of amenities, such as a pool, fitness center, bicycle lockers, a club area, and private balconies.
Location: Kansas City, MO
Size: 360,000 SF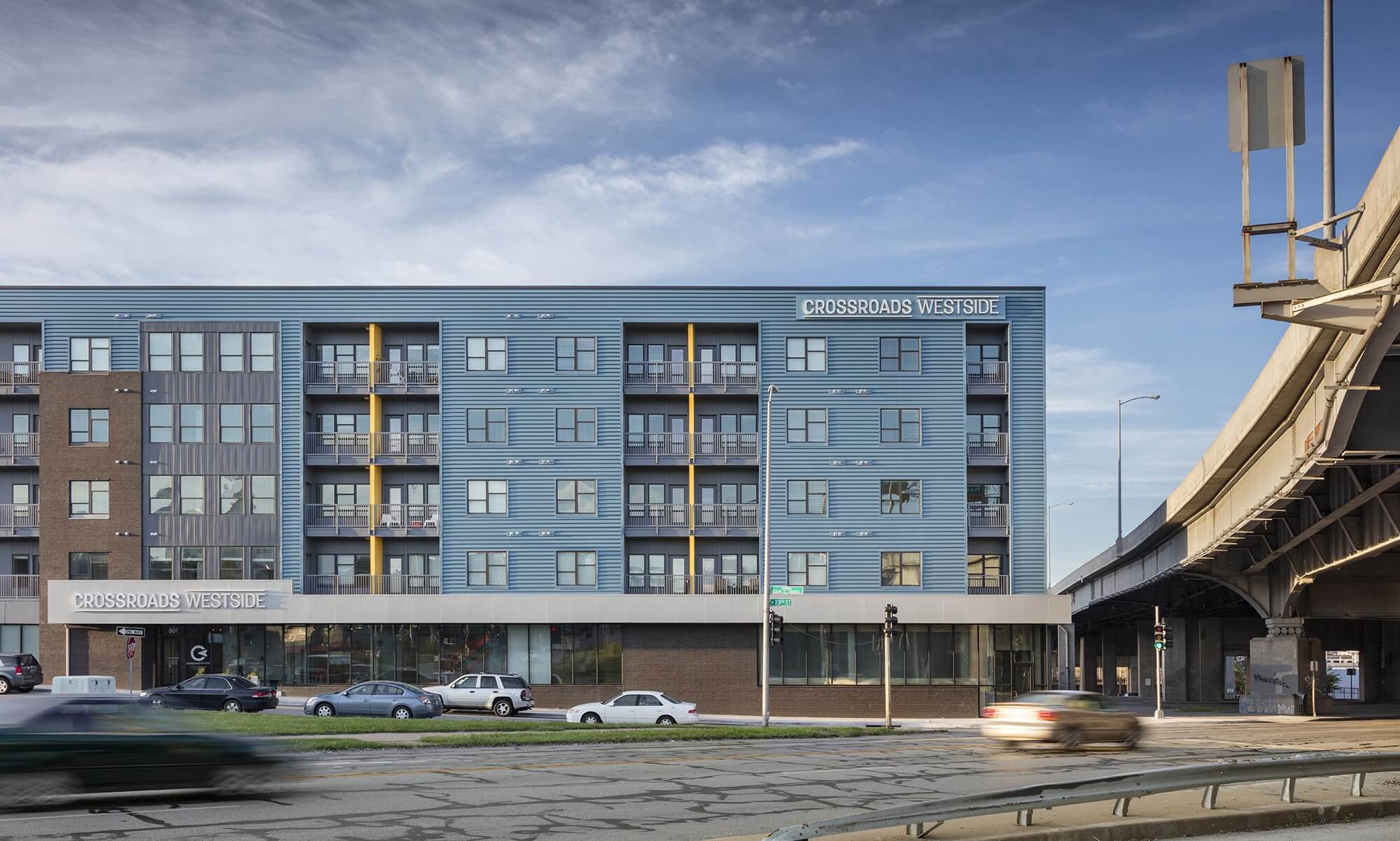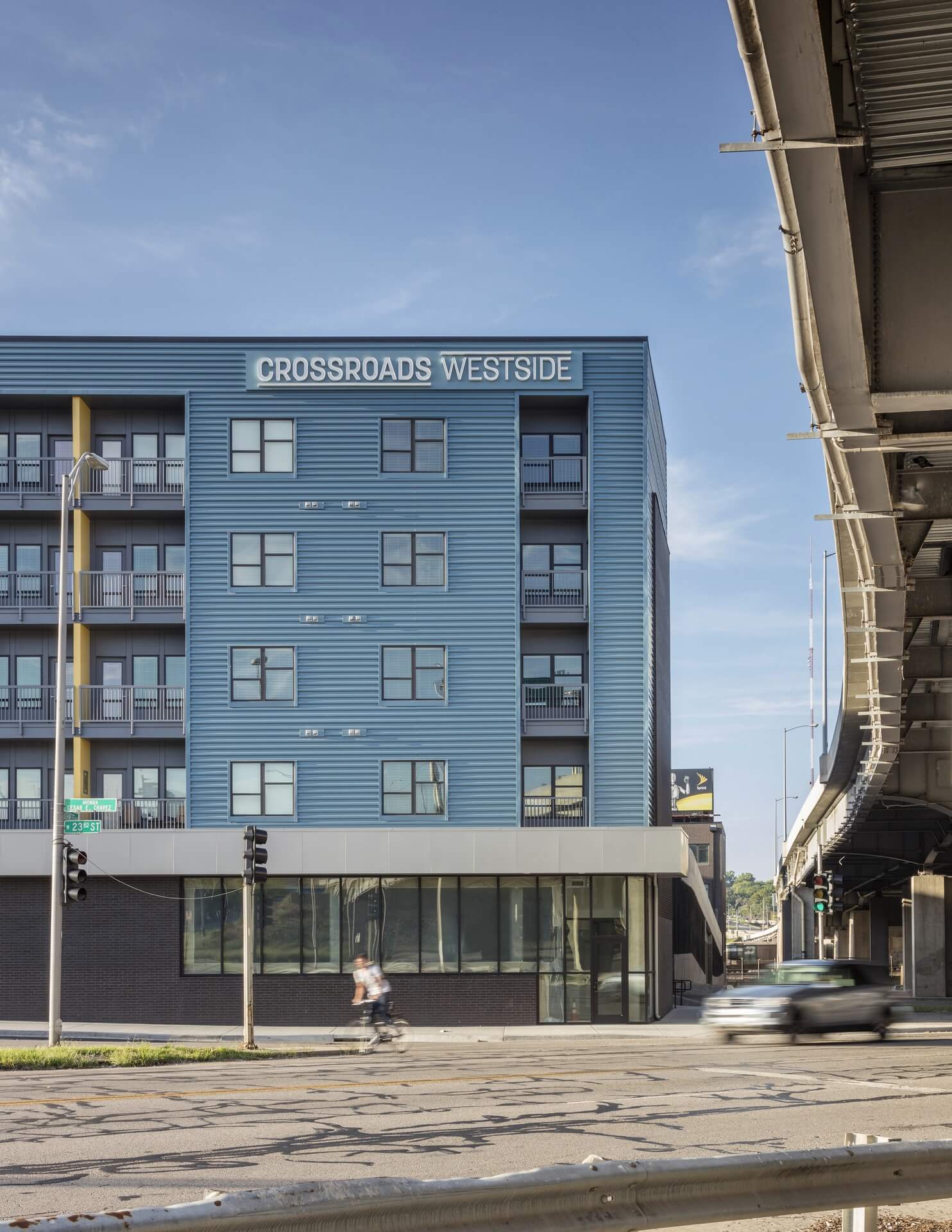 With a deep understanding of Crossroads Arts District, Helix applied a developer mentality to the project's design and formulated a solution that enhances the existing community's social, economic, and aesthetic composition, while maximizing the site's potential for revenue.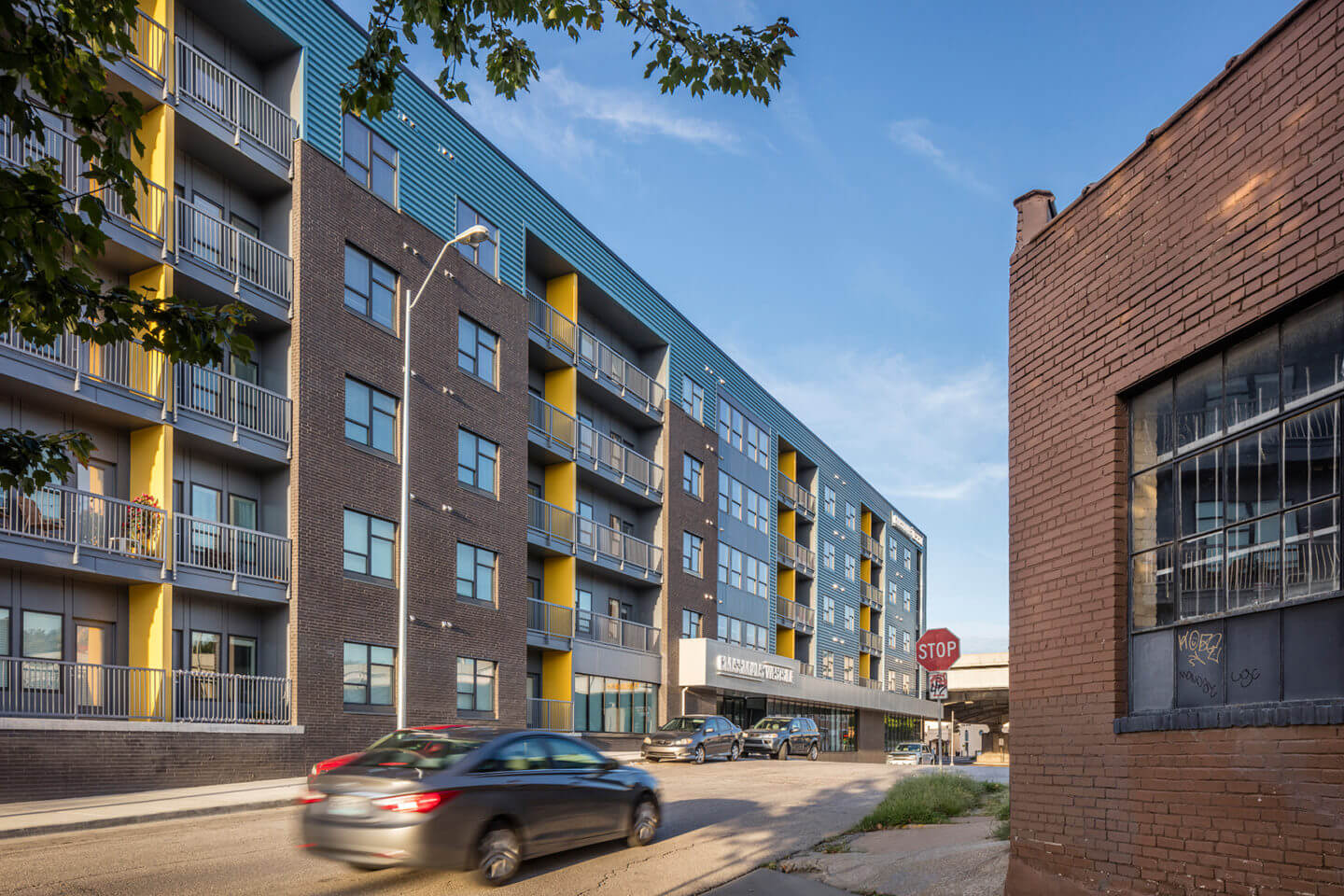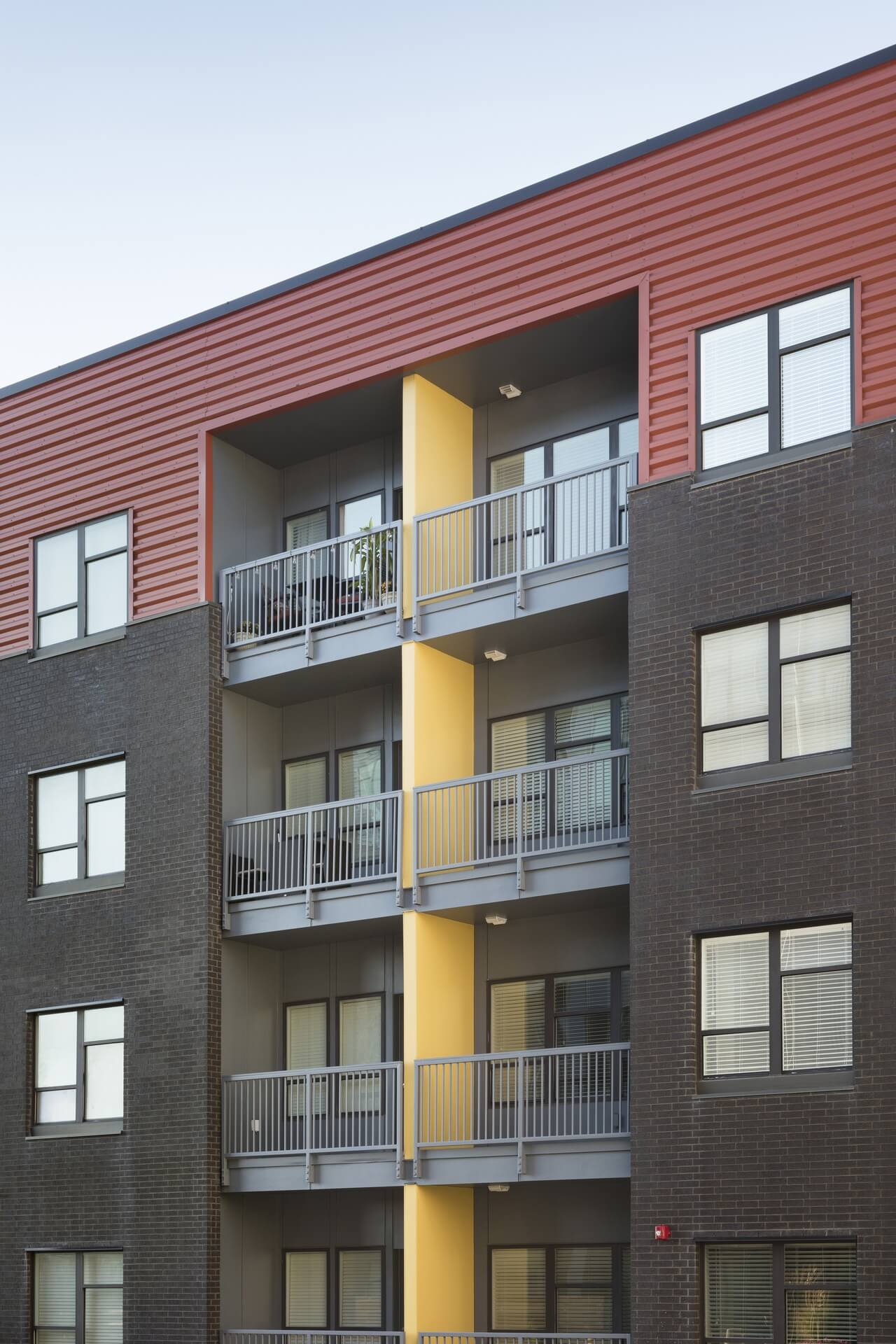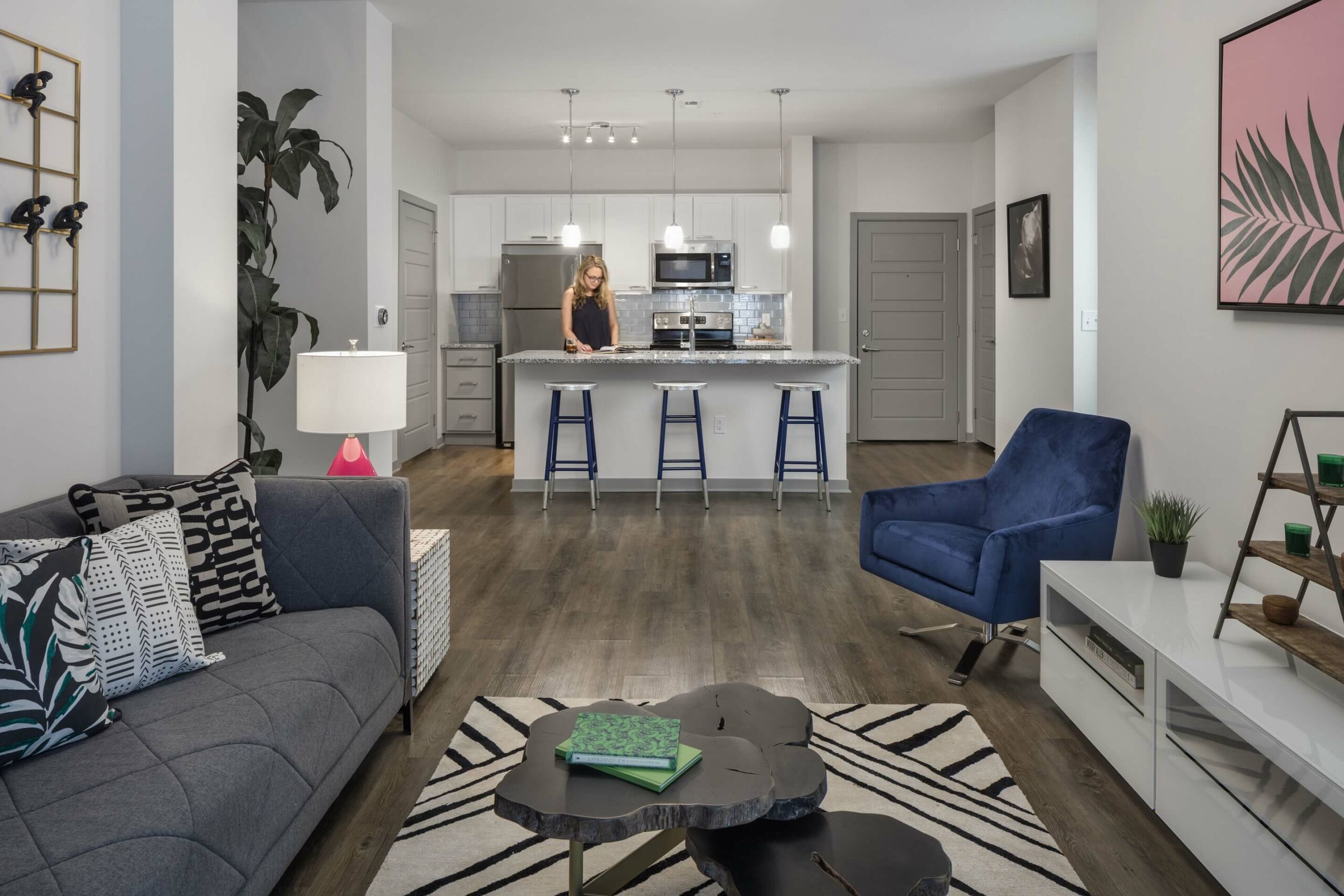 Crossroads Westside is designed to feel at home nestled between its industrial neighbors. Materials for the pedestrian-scale portion of the lofts include brick to bring warmth to the streetscape. Where the apartment units meet the ground, walk-ups inject energy onto the street level, where many residents can walk or bike in the area. On the upper floors, the material selection mirrors familiar railroad aesthetics and more industrial elements, such as patterned box cars and black metal rails.