Punctutating a homestyle Italian eatery with bright colors and '60s mod design
From the owner of Kansas City's local chain The Mixx, comes Caffetteria – an approachable fast-casual homestyle Italian eatery. Located in a bustling Prairie Village shopping center, the client wanted to create a hub for families in the community, inviting patrons to pick up a family-style meal to-go or enjoy a relaxed sit-down meal.
Location: Prairie Village, KS
Size: 4,000 SF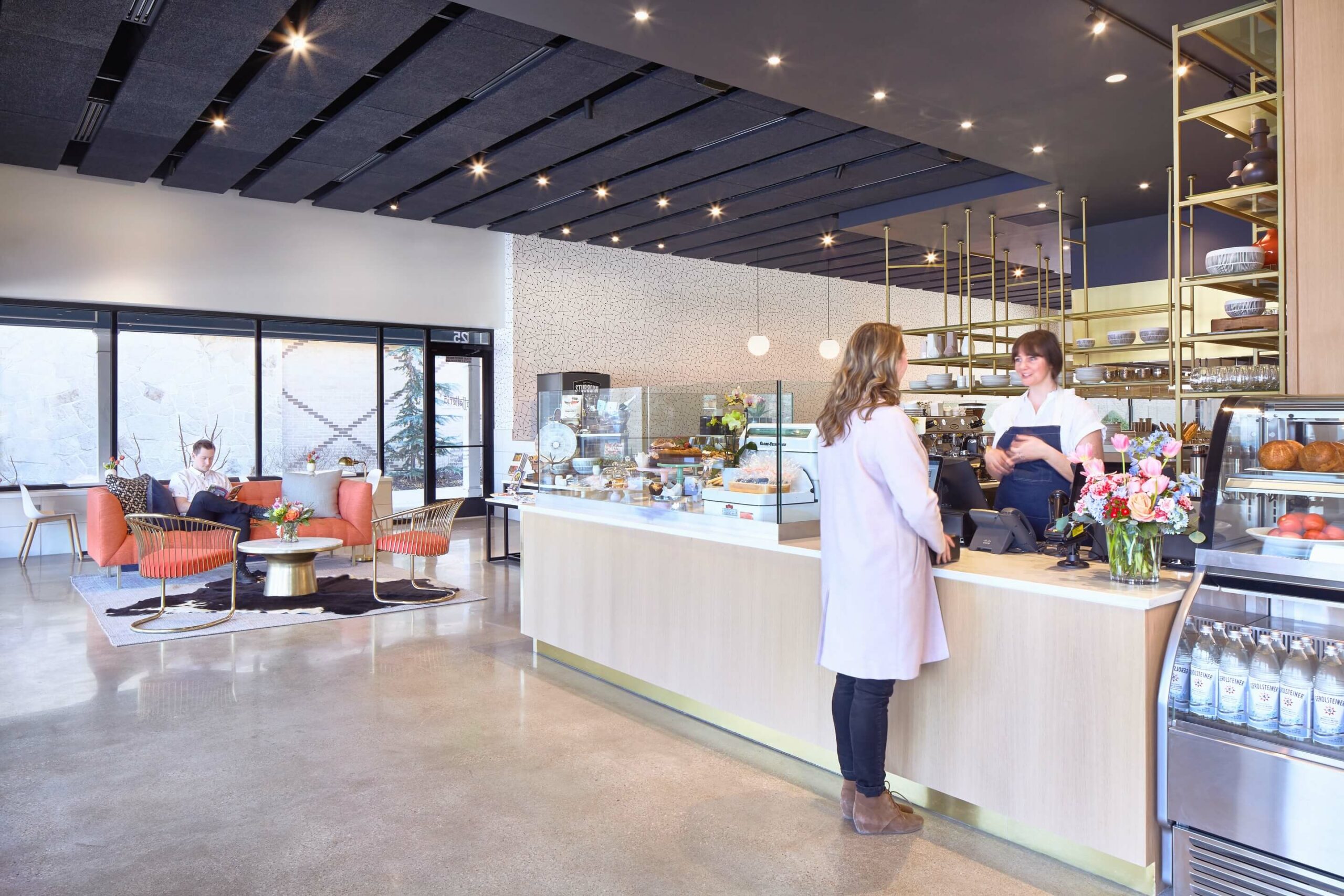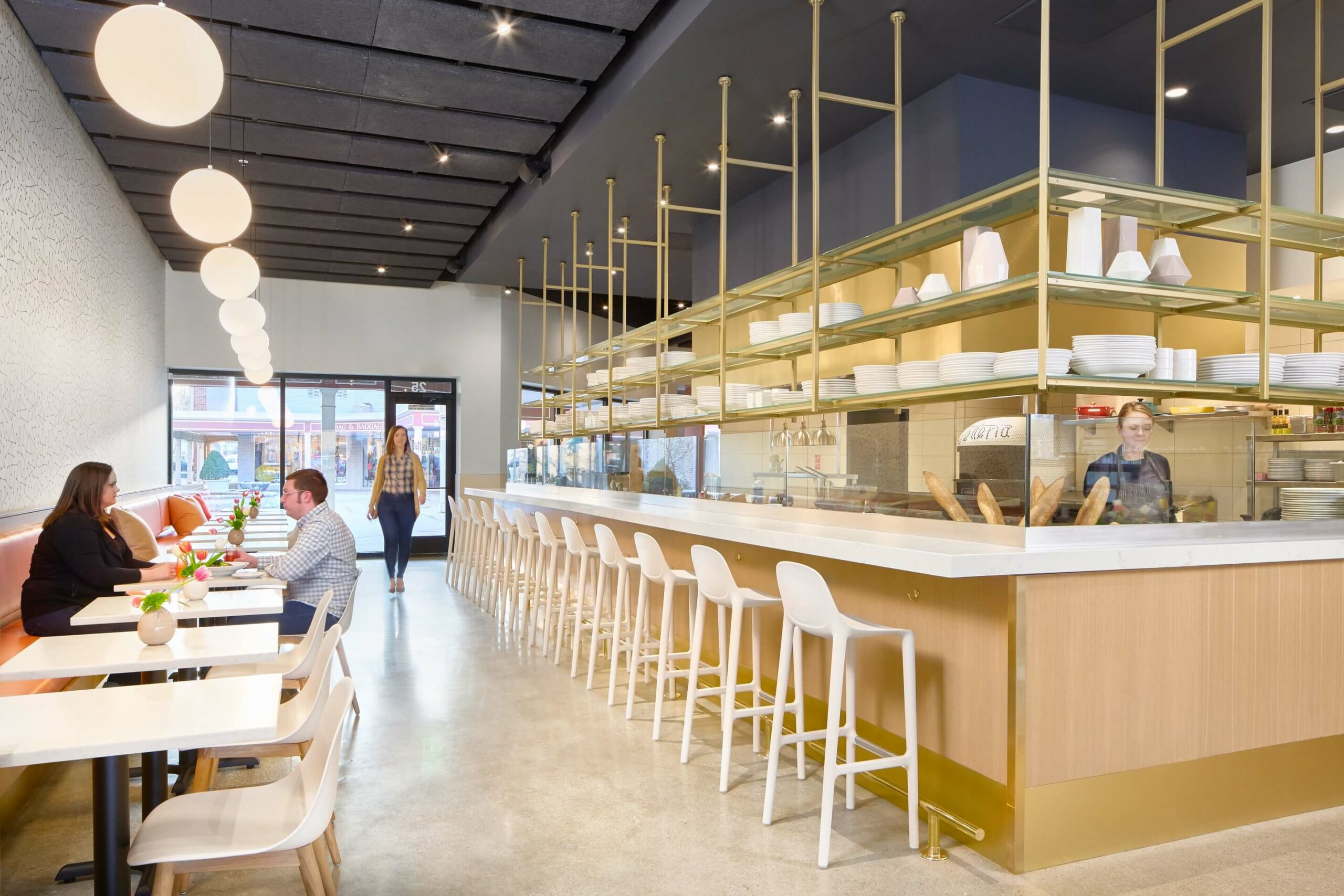 In order to create a clear user path for diners, the design team created a large central bar to order, display ready-to-go meals, and watch food being prepped. The large open kitchen is central to the space and features custom wrap-shelving made of glass and brass, providing additional storage and defining the kitchen as the heart of the building.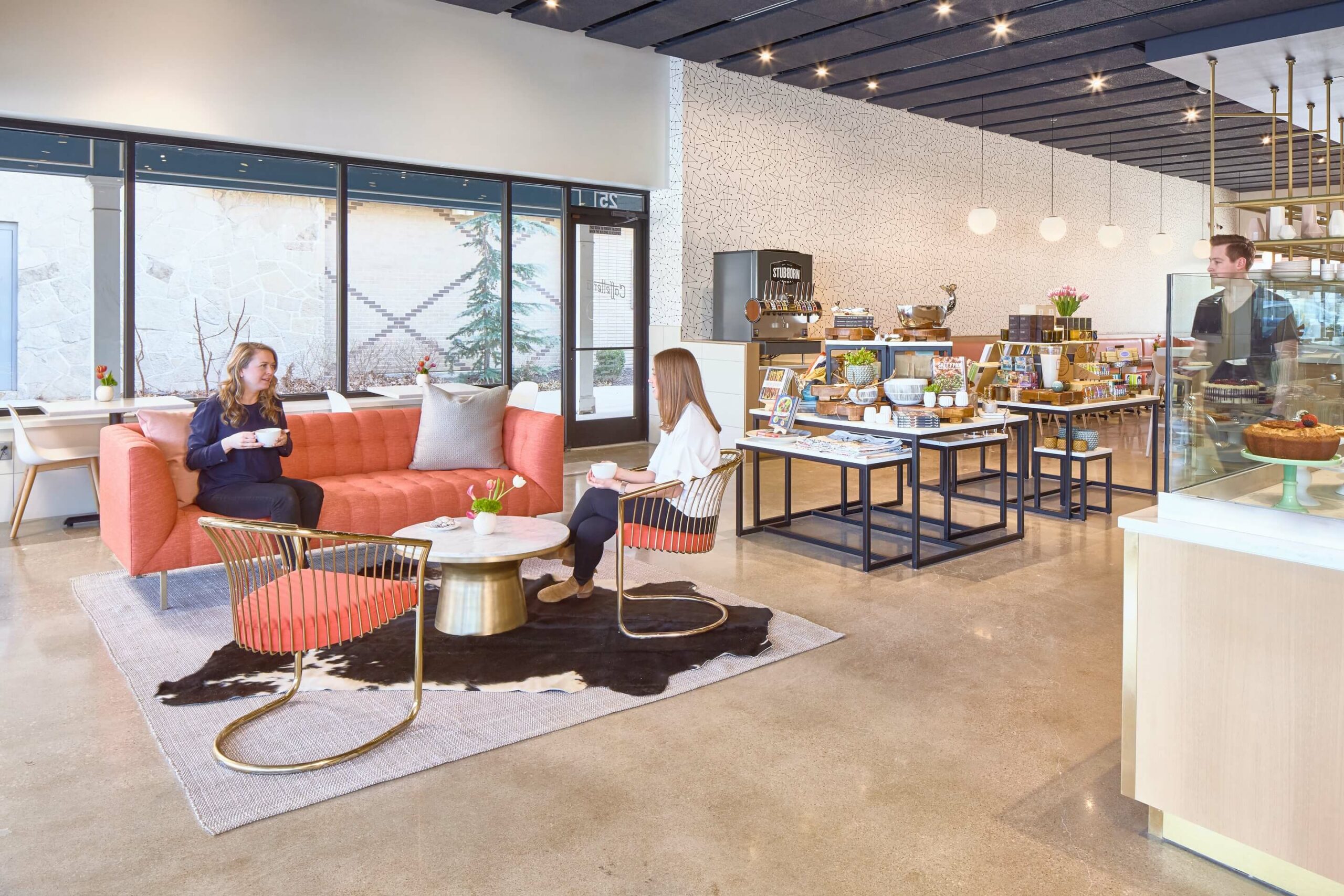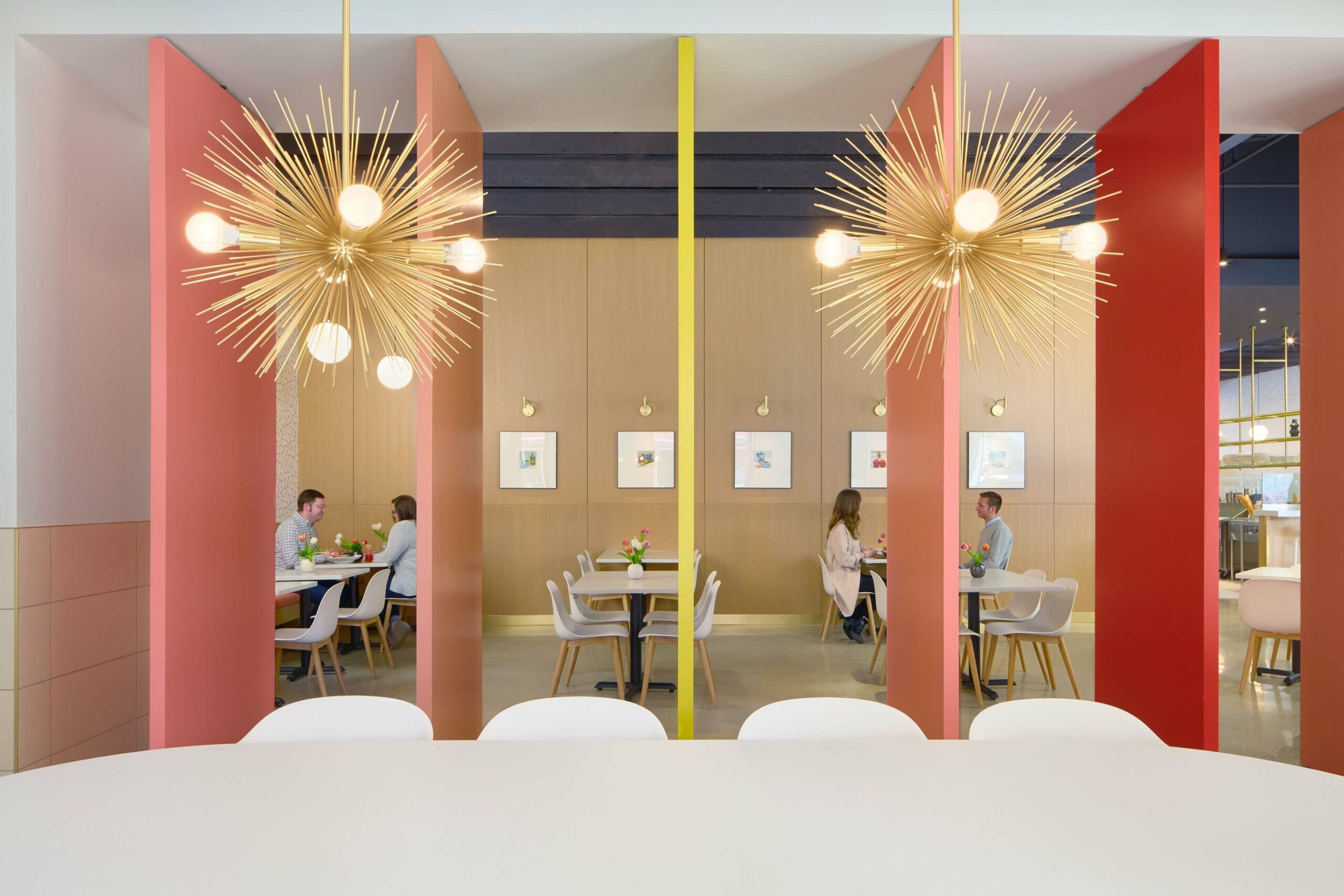 The 60s mod-Italian design concept permeates every detail of the 4,000 square-foot restaurant. The bright, colorful space is accented with brass finishes and custom ceramic tile details. The back of the restaurant provides access to patio dining and houses a private dining area featuring wooden panel doors that adjust to close.