Refining a historic warehouse into beautifully designed apartment homes
Helix and a collaborative team of partners completed the historic rehabilitation for Atlas Lofts, reimagining the building to host some of Kansas City's most unique apartments. Nestled at the north end of the Crossroads Arts District, Atlas is rare among the boom of multi-family projects in the area. The building has been converted into 16 units, each with their own unique floor plan.
Location: Kansas City, MO
Size: 32,000 SF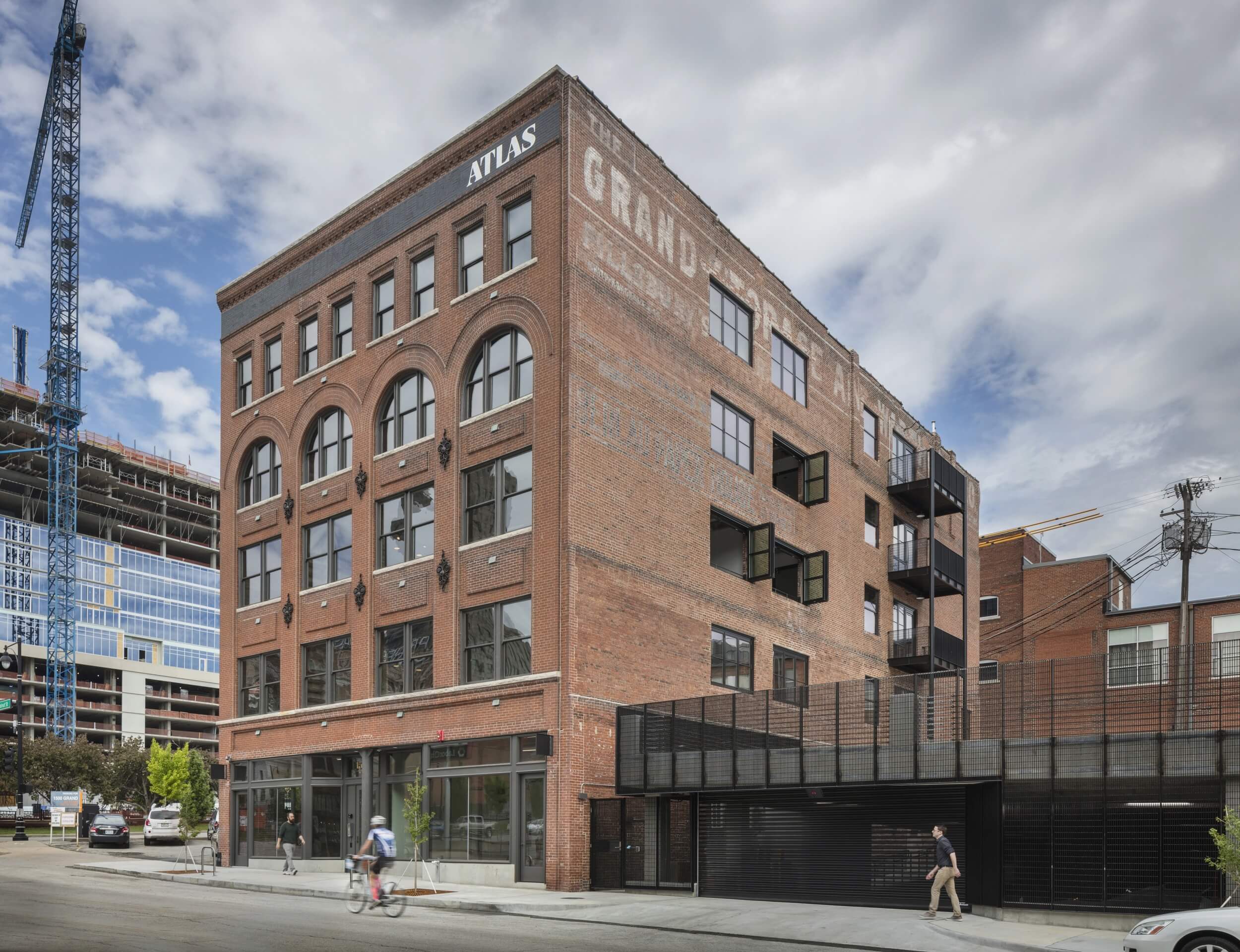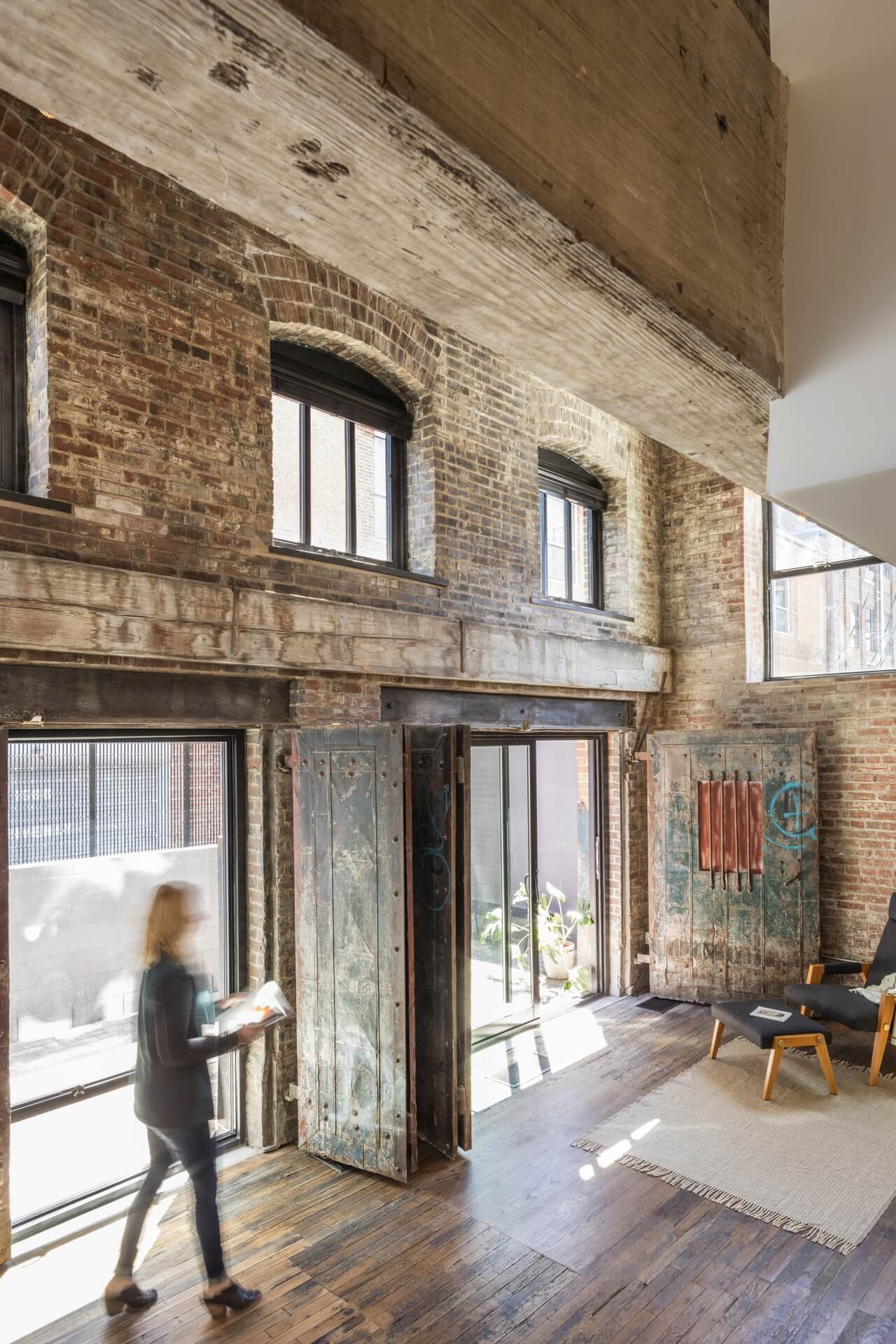 Atlas' units feature large-size floor plans, luxury-level finishes, balconies on the south side of the building, and parking within an adjacent two-level structure that provides 24 spaces dedicated to residents. Apartments occupy floors one through five and two street-level retail spaces occupy the street frontage. The building's historic façade on Walnut Street has been fully restored. The design team partnered with Carpenter Collective on the branding of the new development, creating external signage and wayfinding throughout the building.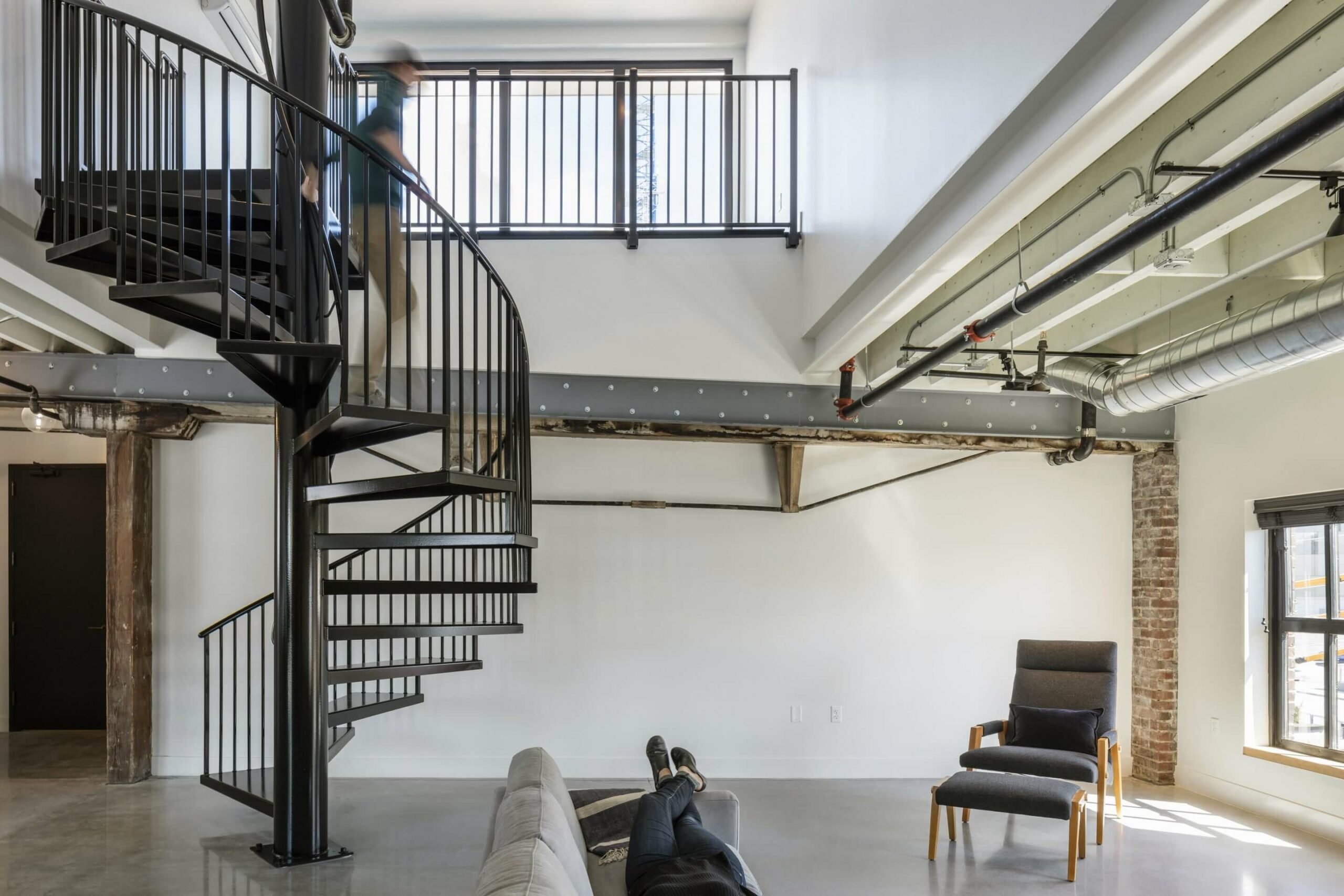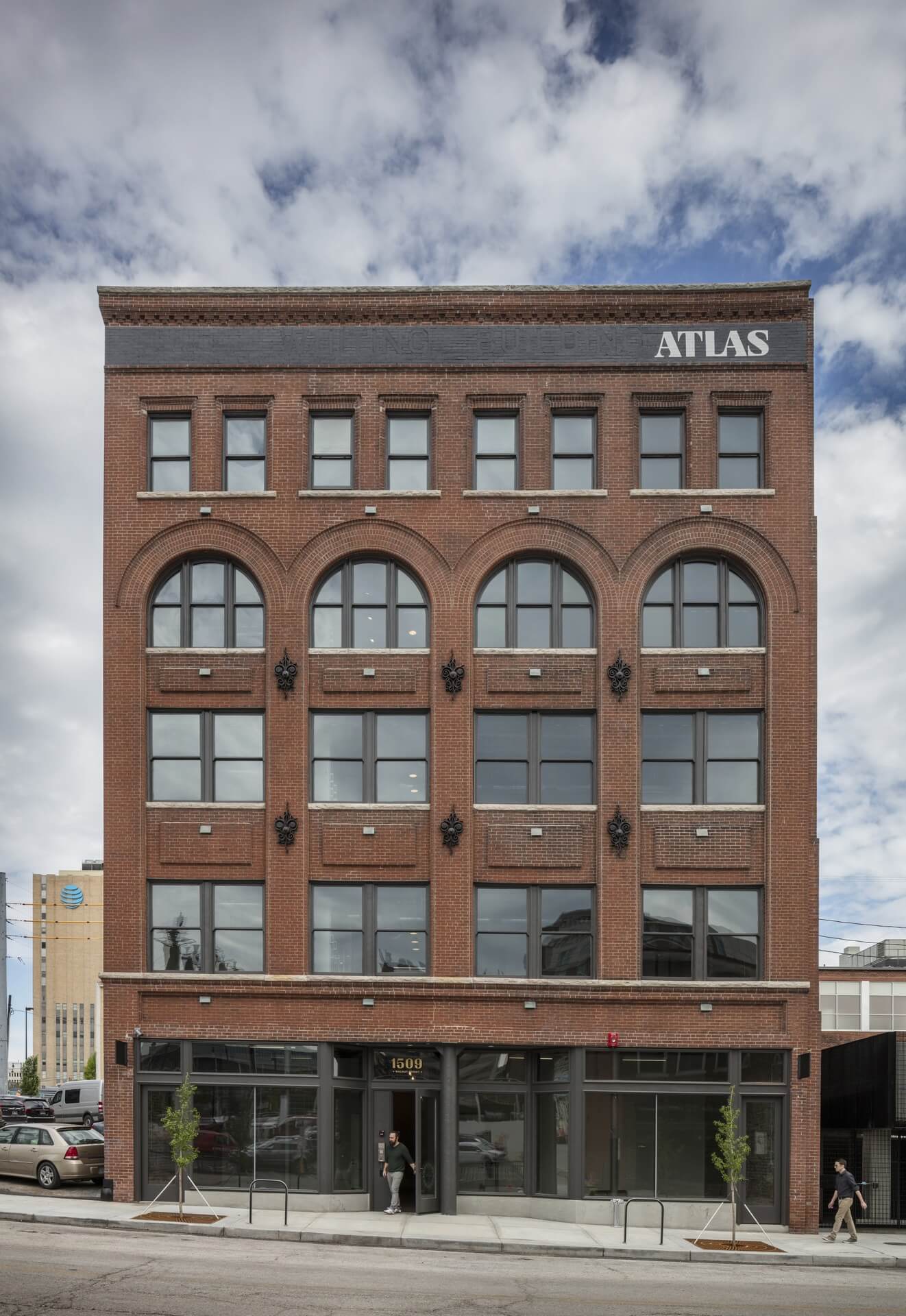 Atlas is rare among the boom of neighboring multifamily projects: the impetus for the design was to demonstrate reverence for the existing building. Instead of washing over a century of warehouse patina, the team chose to leverage it as the project's greatest asset. The team scoured the building for special details, reusable materials, and other unique opportunities.
There is a delicate balance between the insertions of new black and white elements within the gritty, white-washed warehouse. The juxtaposition of the new clean surfaces activates the existing character and places each historic element on display.