Blending historic elements with modern multifamily design
As part of an ongoing transformation of the historic Armour corridor in midtown Kansas City, Helix partnered with Mac Development to renovate the former American Red Cross office building into a progressive multifamily residential development. Having redeveloped almost 30 historic buildings in a 15-block corridor, the team understood that preserving elements of the building's original mid-century modern character would make it stand out along Armour.
Location: Kansas City, MO
Size: 56,000 SF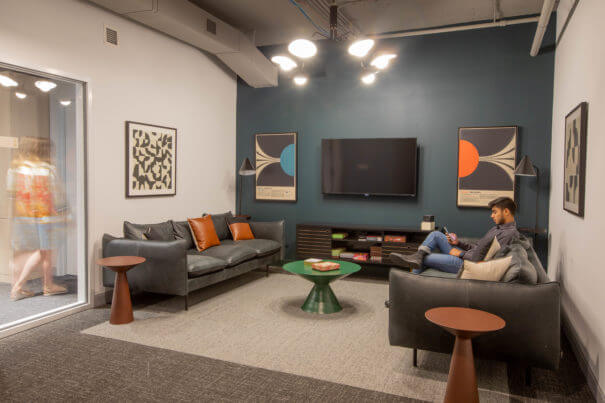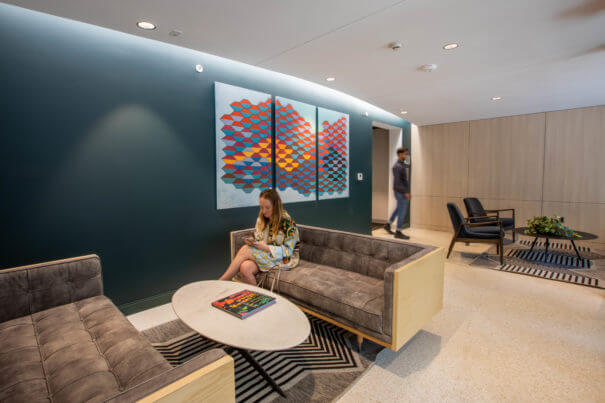 When the Red Cross vacated the building in February 2019, Mac completed a market study to determine the best way to repurpose the building and capitalize on its location in an area currently in the midst of a renaissance. Their findings revealed that there was a very limited need for office space in the area, and they chose to move forward with giving the building a new life as a multifamily property.
Helix celebrated the more distinct features of the building's facade — notably the arches that span all three stories. By eliminating the red brick that was nestled under the arches, the team was able to create an inviting presence and bring in more natural daylight to many of the units. For the interior, the design concept will accommodate more than 60 units within the building's footprint. Residents will be able to take advantage of a work cafe, informal gathering space, and fitness center.