Establishing a beacon of movement and connectivity between community and campus
Rockhurst University believes in both faith and action — that where faith is happening, so there is action also happening. This is the inspiration for the Alvin Brooks Center for Faith-Justice. Located on Troost, Rockhurst has made it their goal to fight for justice in the community and dedicated themselves to be "in the city for good."
Location: Kansas City, MO
Size: 10,000 GSF
When planning The Center for Faith-Justice, a spirit of hospitality, invitation, and welcome was essential to the function of the space. The design for the addition is a sculptural form that acknowledges Troost, a racial diving line in Kansas City, which reflects the greater community and reaches back into campus.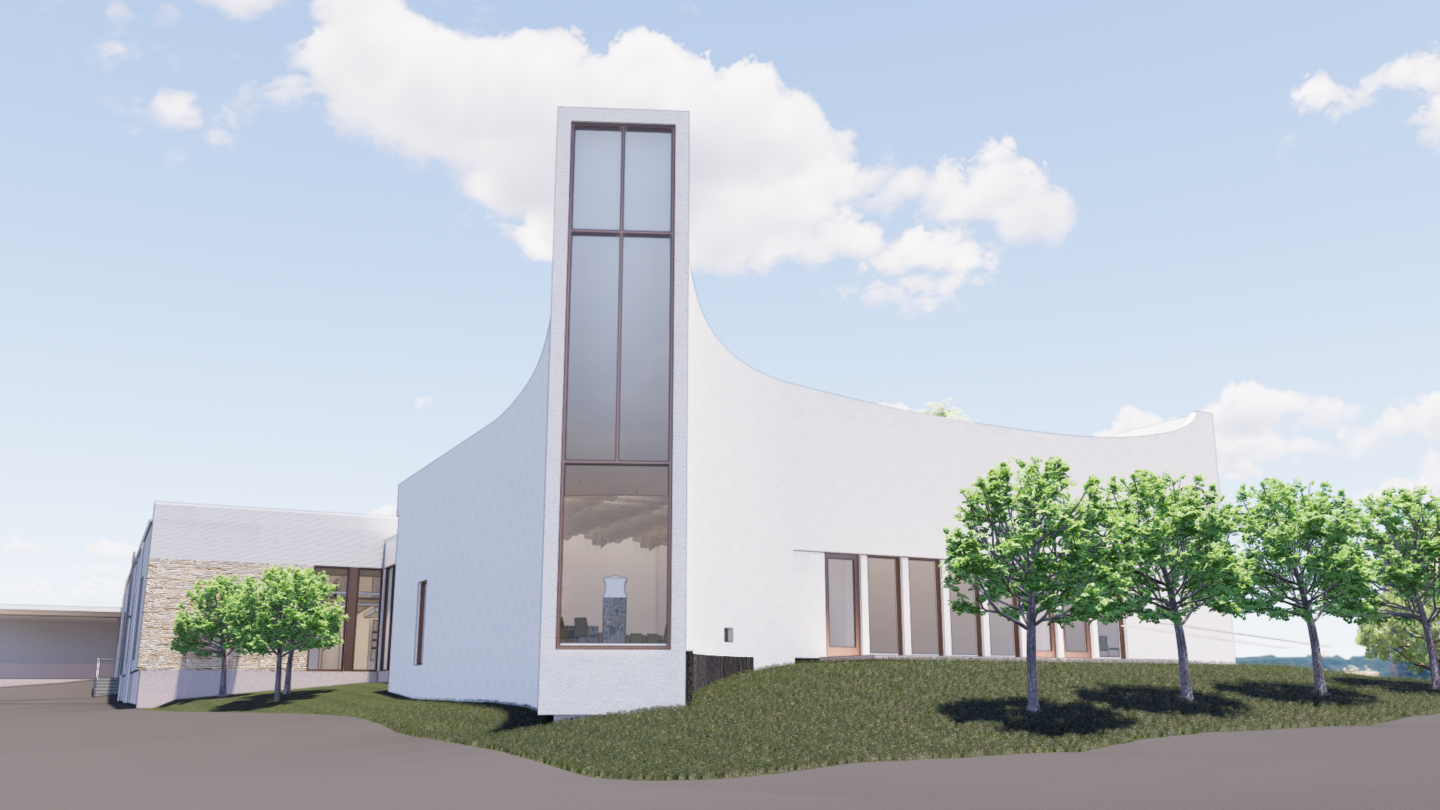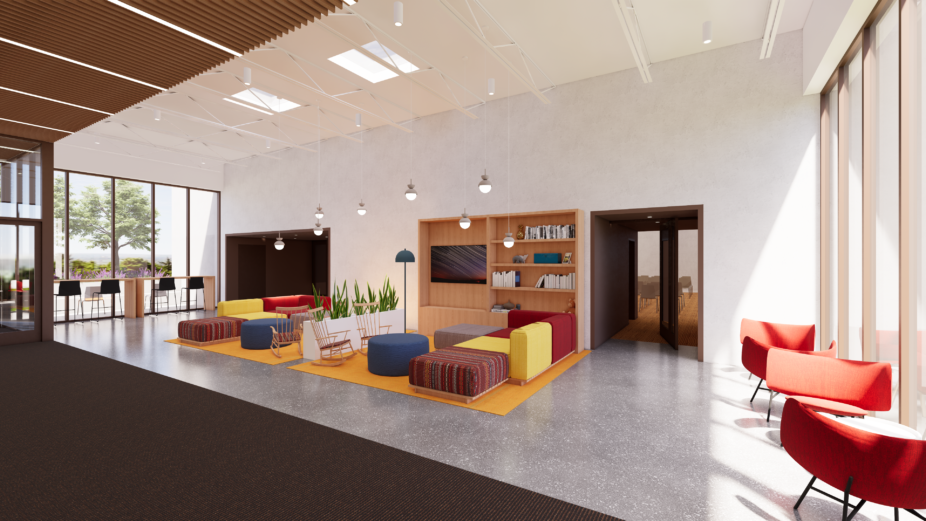 The University is using the new Alvin Brooks Center for Faith-Justice as an opportunity to merge the various surrounding communities, with their facilities being the common ground. Rockhurst is revitalizing an existing building on the edge of campus, occupying a portion of the site with a new addition for a chapel. Flexible to host small events or a campus-wide mass, the chapel will also be a vessel for community outreach and engagement. A prefunction space will offer more gathering areas and places for connection.
The building honors Alvin Brooks, longtime Kansas City leader in social justice and civil rights. Brooks has lived most his life serving Kansas City through his time spent as a police officer, working for the public schools, and being on the Kansas City Council. It is a legacy of servant leadership that deserves recognition, Rockhurst University President Sandra Cassady, Ph.D, said in a statement.