Reviving an architectural icon with modern amenities
During its history, 2345 Grand has consistently been regarded as a trophy property in downtown Kansas City. The towering building was originally designed by Fujikawa Conterato Lohan & Associates, formerly the Office of Mies van der Rohe. True to van der Rohe's signature style, the building achieves a simplicity and clarity with its linear design.
Location: Kansas City, MO
Size: 16,500 SF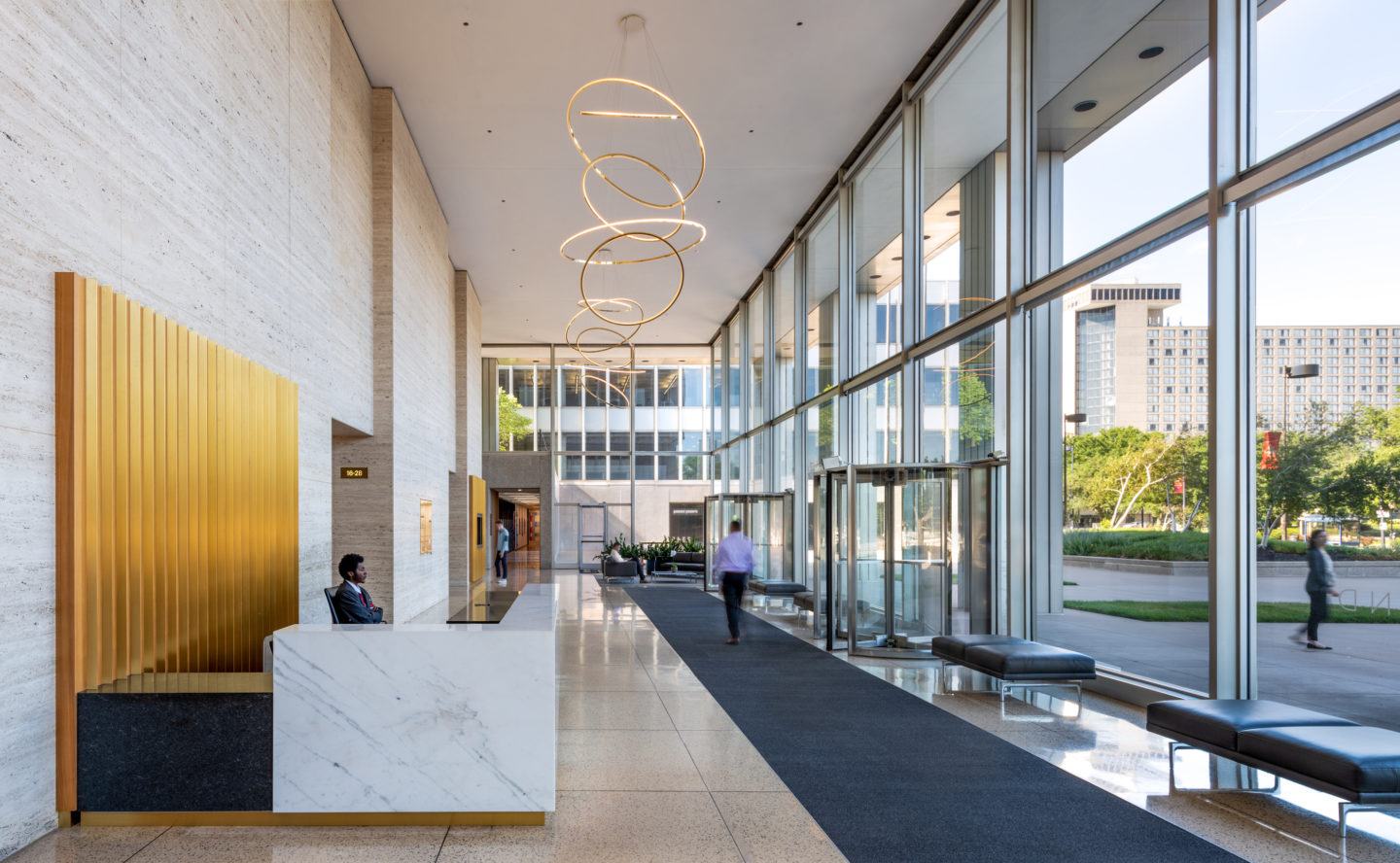 To continue to provide Class A office space to its professional tenants, 2345 Grand has undergone dramatic renovations to its lobby and amenity spaces. The new space, called "Gather at 2345 Grand," provides a cafe with a variety of open lounge seating for patrons. Open to the public, the cafe starts a dialogue between this large building and the active intersection it sits on, establishing a gathering space for tenants and the downtown community.
A long, concrete corridor connects the main lobby to Gather. Natural daylight can now fill the fitness center through new, expansive windows in the hallway. A large multi-purpose room, which can be used for events or large training sessions, features updated technology. Throughout the space, warm wood finishes, exposed concrete, and comfortable seating makes the perfect setting for focused work or a casual coffee meeting.