Paul Weigel named Kansas City Business Journal CFO of the Year honoree

No design firm can thrive without having someone behind the scenes, keeping a watchful eye on the essential building blocks of firm operations. It's for this reason — and many more — that Helix Director of Finance Paul Weigel was named one of the Kansas City Business Journal's CFO of the Year honorees. This annual program recognizes financial professionals in the Kansas City metro for their outstanding performance.
Since he joined Helix in 2011, Paul has not only managed the firm's financials and accounting, he has also become an integral part of the Helix culture. Paul plays a key role in staff training and project management.
It's not easy being one of the few left-brained people in a firm full of right-brained creatives. Luckily, Paul grew up immersed in a world of finance and number-crunching but also has architects in the family, making it easy for him to navigate between dollars and design.
"Growing up, Friday evenings always included my dad turning on Wall$treet Week with Louis Rukeyser," says Paul. "I think that financial, investing and business language felt familiar and never scary or foreign from the time I was a kid."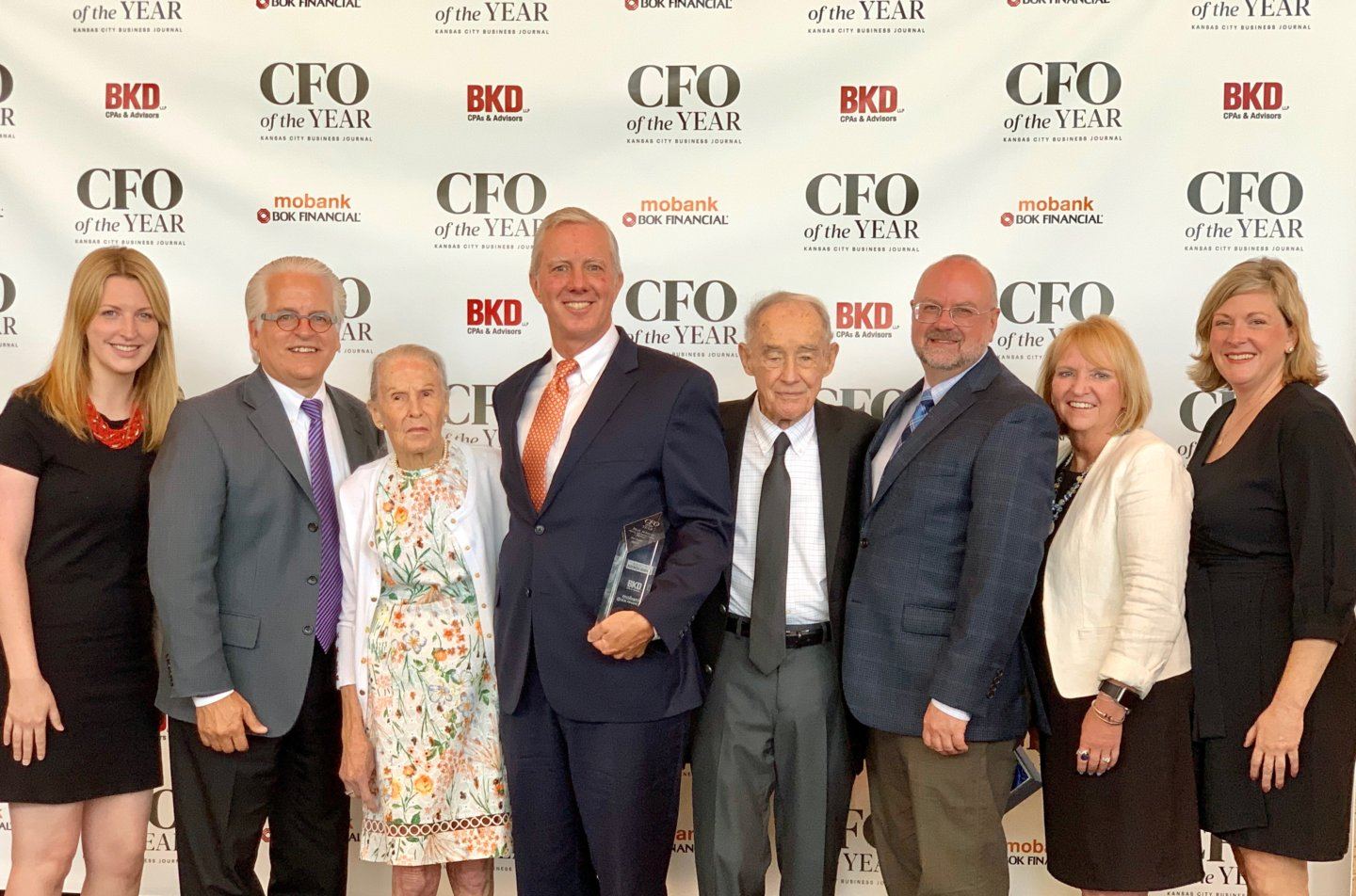 Helix Principal Erika Moody noted, "From the moment I was first introduced to Paul, I sensed his generous spirit right away. He is welcoming and inclusive, and he showed the same kindness to my family that he did to me. He always takes an active interest in Helix's projects — he is at every ground-breaking and ribbon-cutting, because they are his projects, too."
Paul is also an avid gardener, keeping a hobby farm in Cameron, Missouri. His generosity extends to the community; after sharing produce with friends and family, he always makes sure that he has some left to give to Harvesters. You can learn more about Paul in his profile in the Kansas City Business Journal.
Congratulations to Paul, and thank you for all that you do at Helix!