Renovation transforms Norrington Hall into a high-tech library and academic commons for Park University
Park University students started the school year with a new (old) addition to campus. Norrington Hall, the only functioning Carnegie Library on a college campus in Missouri, underwent a dramatic renovation to transform it into a new academic commons focused on access to information through technology.
Located in the heart of Park University's campus, next to iconic Mackay Hall, Norrington Hall has housed various uses since the library relocated to a new location on campus in 1988. Park University, under new leadership, strategically proposed the library return to its original home in Norrington Hall and become a state-of-the-art academic commons.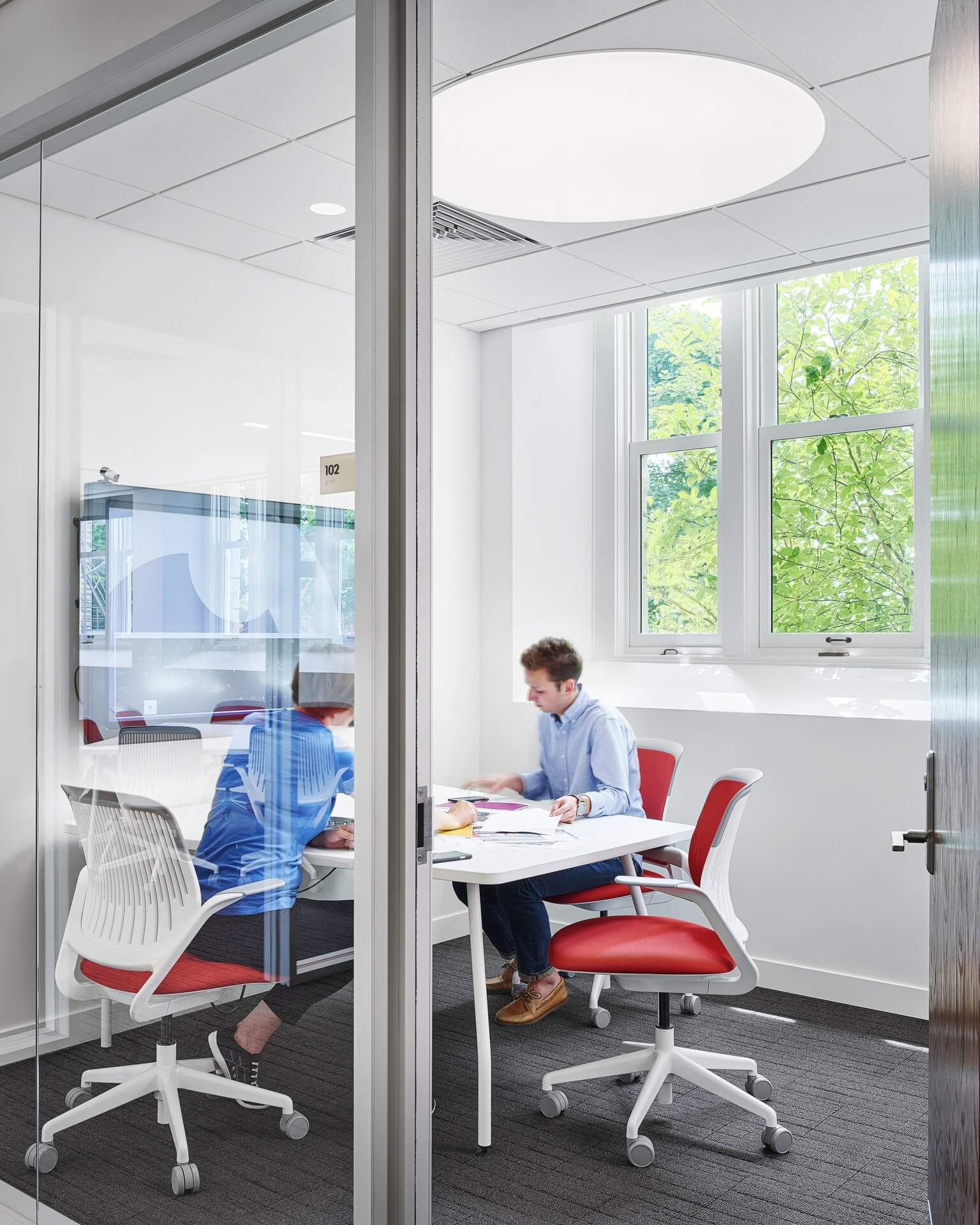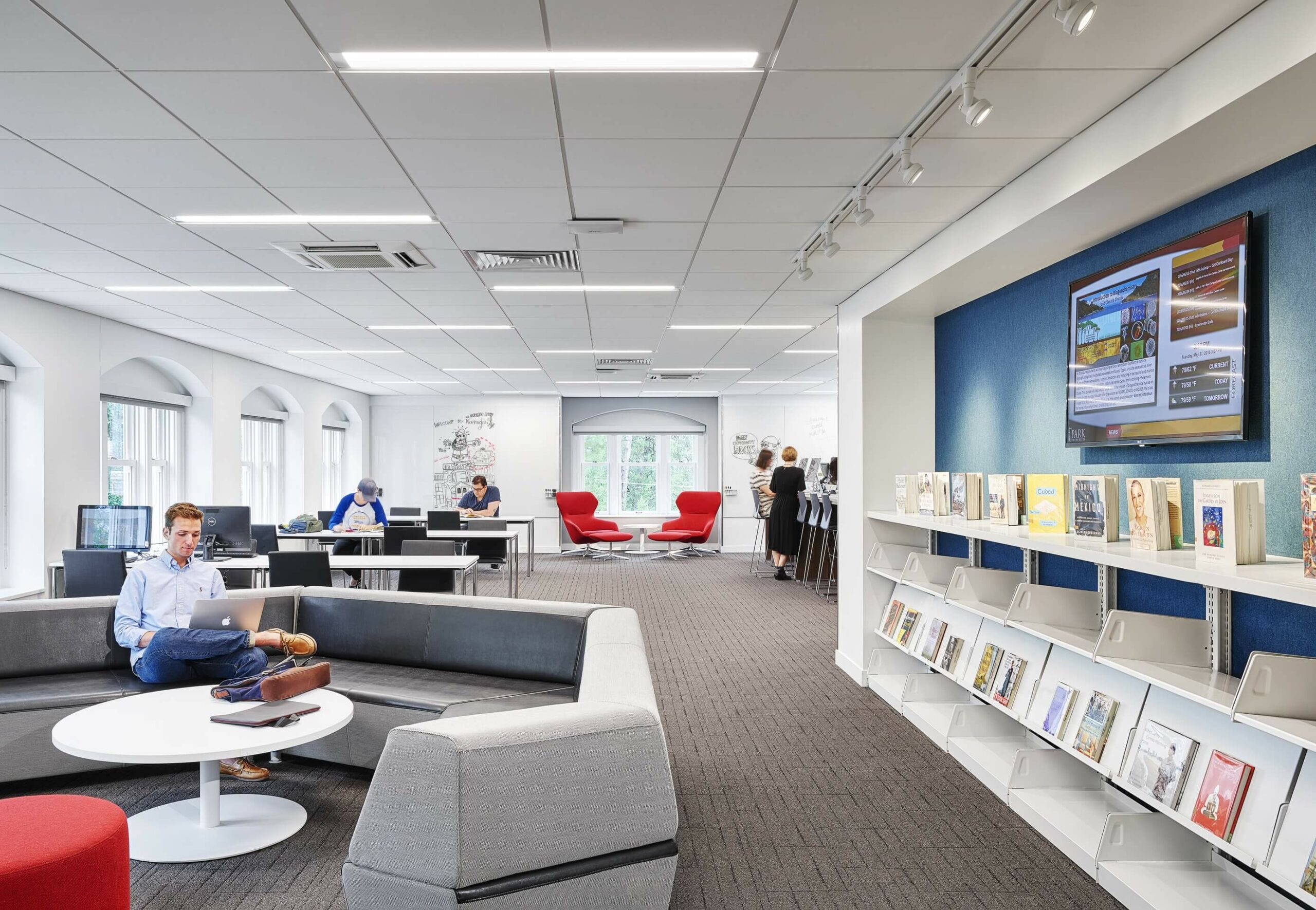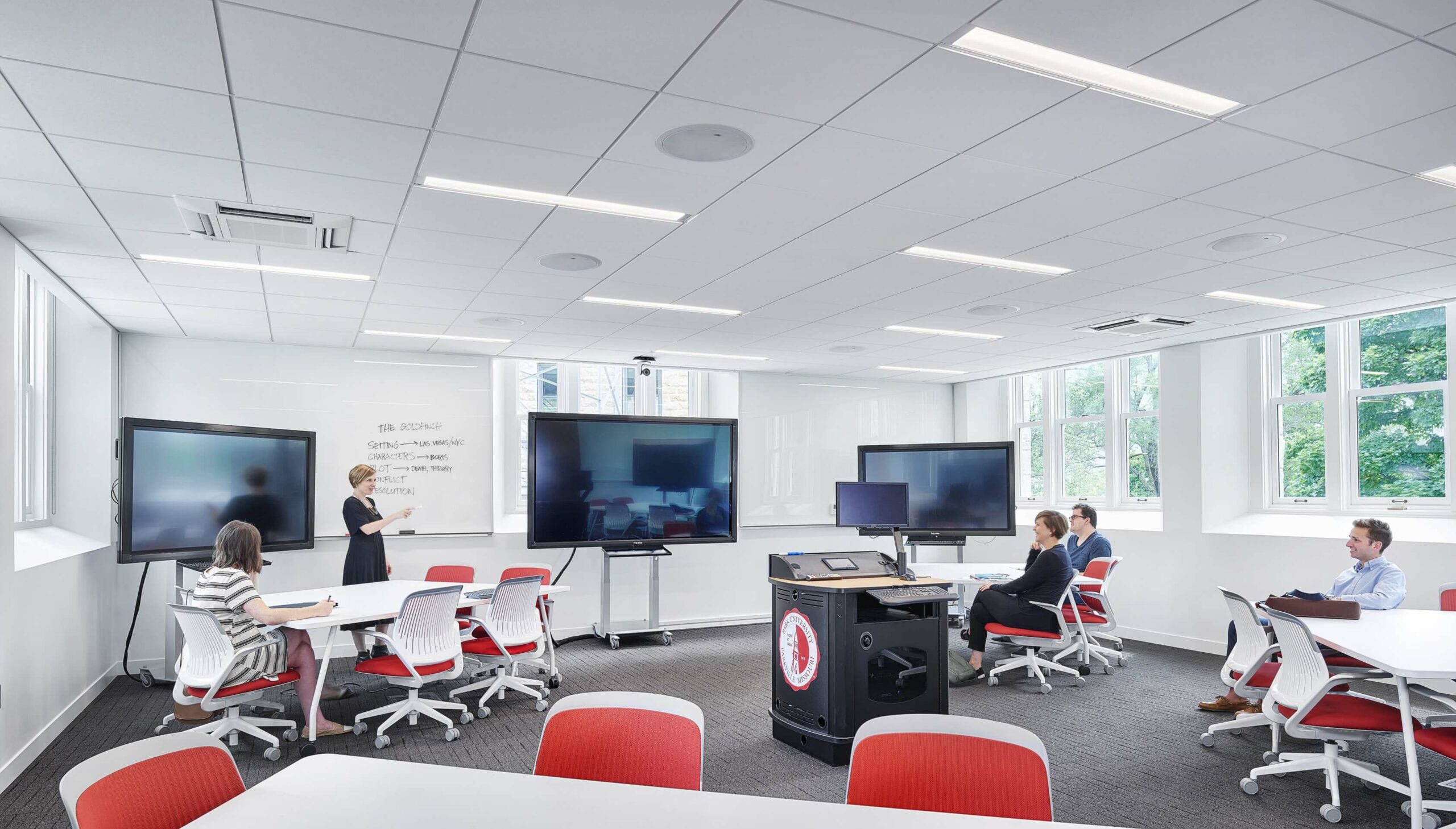 As an academic commons, the design features a variety of spaces to support on site as well as distance learning and foster a sense of community between students, faculty and staff. Key spaces include collaborative and private study areas, a technology-rich classroom featuring mobile furniture and white boards (even on the desk tops), and a centralized coffee shop located just inside the new main entry that will create a destination on campus for students, faculty and staff to study and socialize.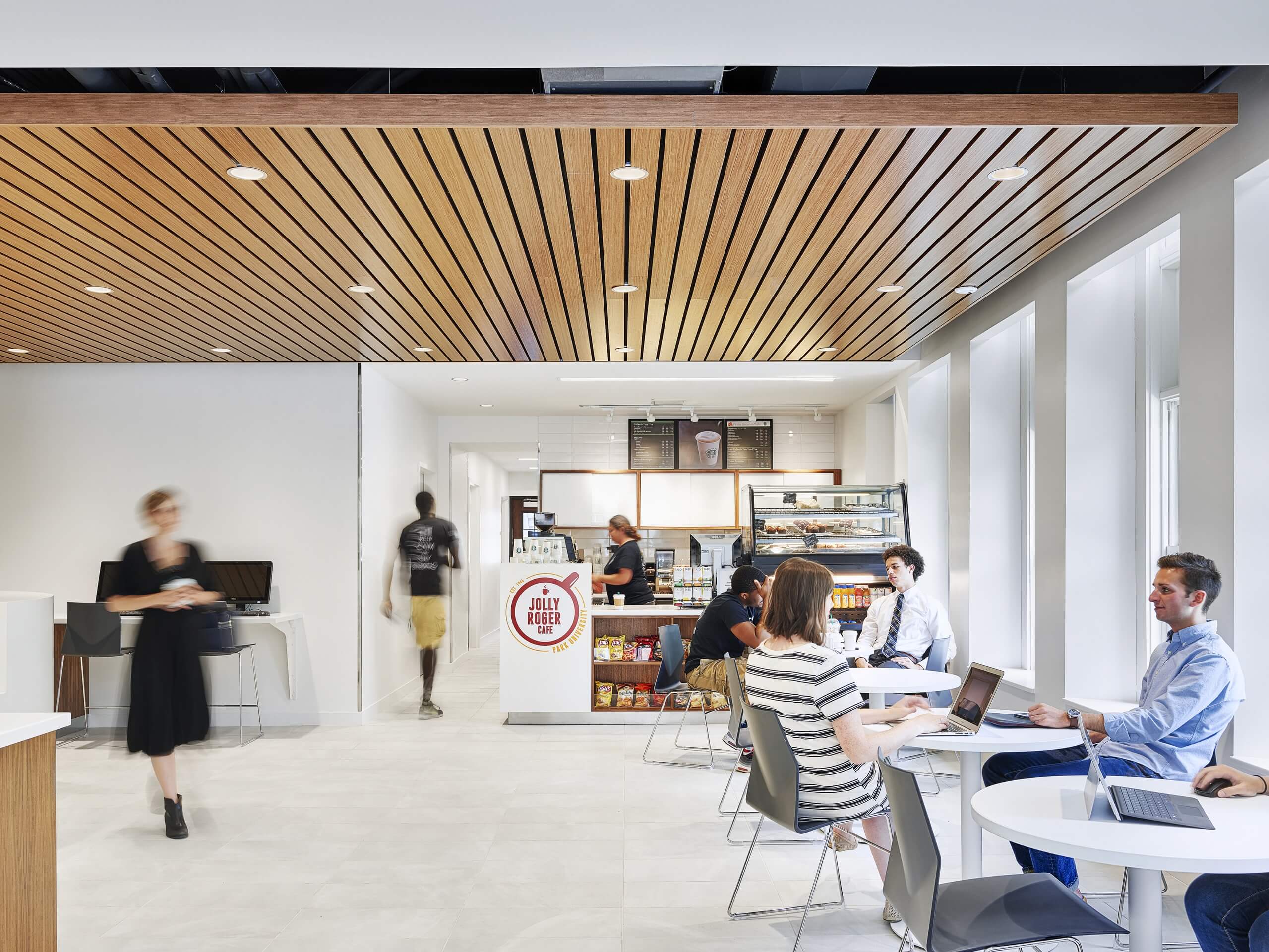 The coffee shop also offers outdoor seating on a new terrace overlooking improved pedestrian-friendly grounds. This outdoor space links Norrington and Mackay Hall and creates a new campus quad with centralized greenspace for assembly and play, right at the foot of these historic and iconic campus structures.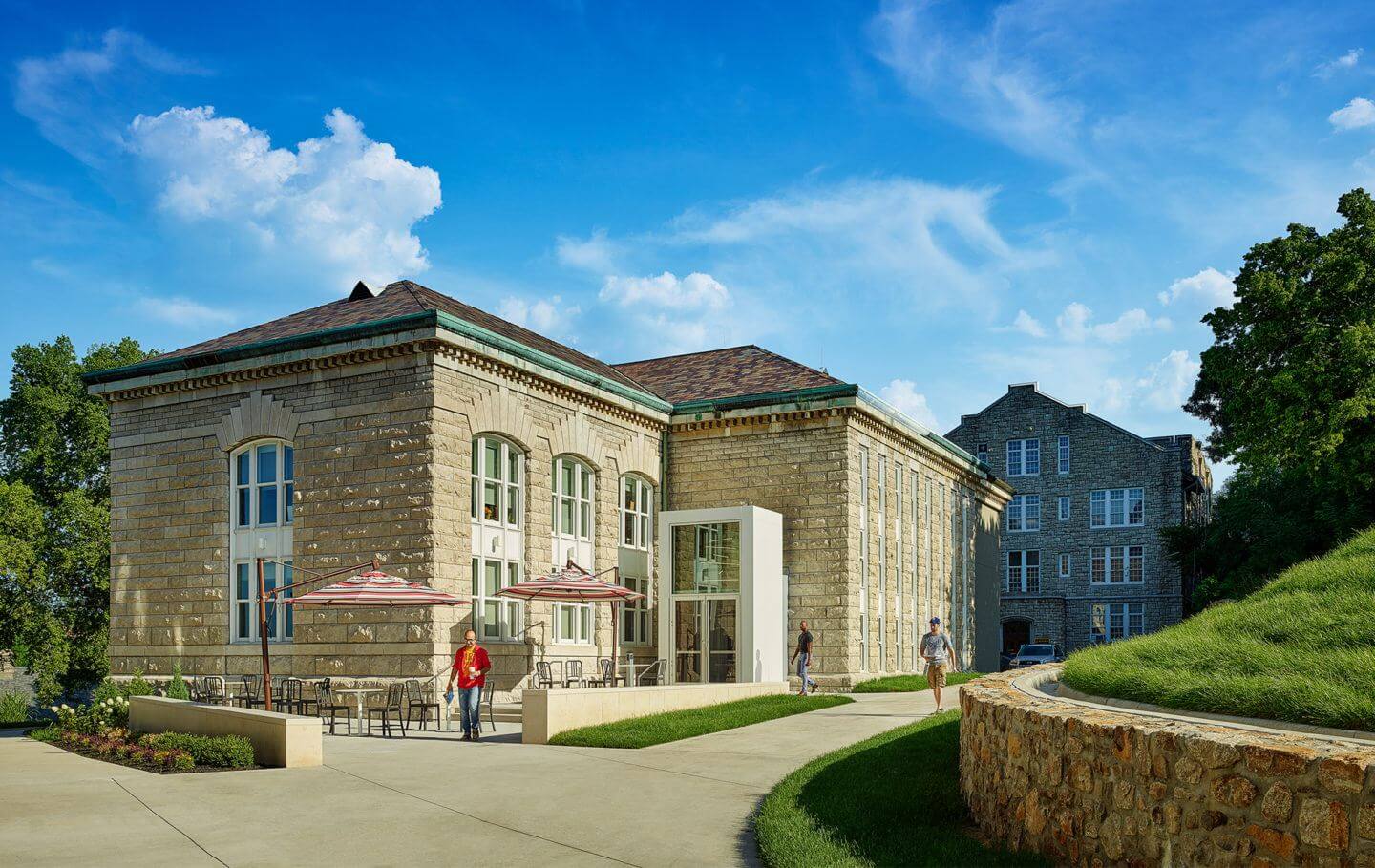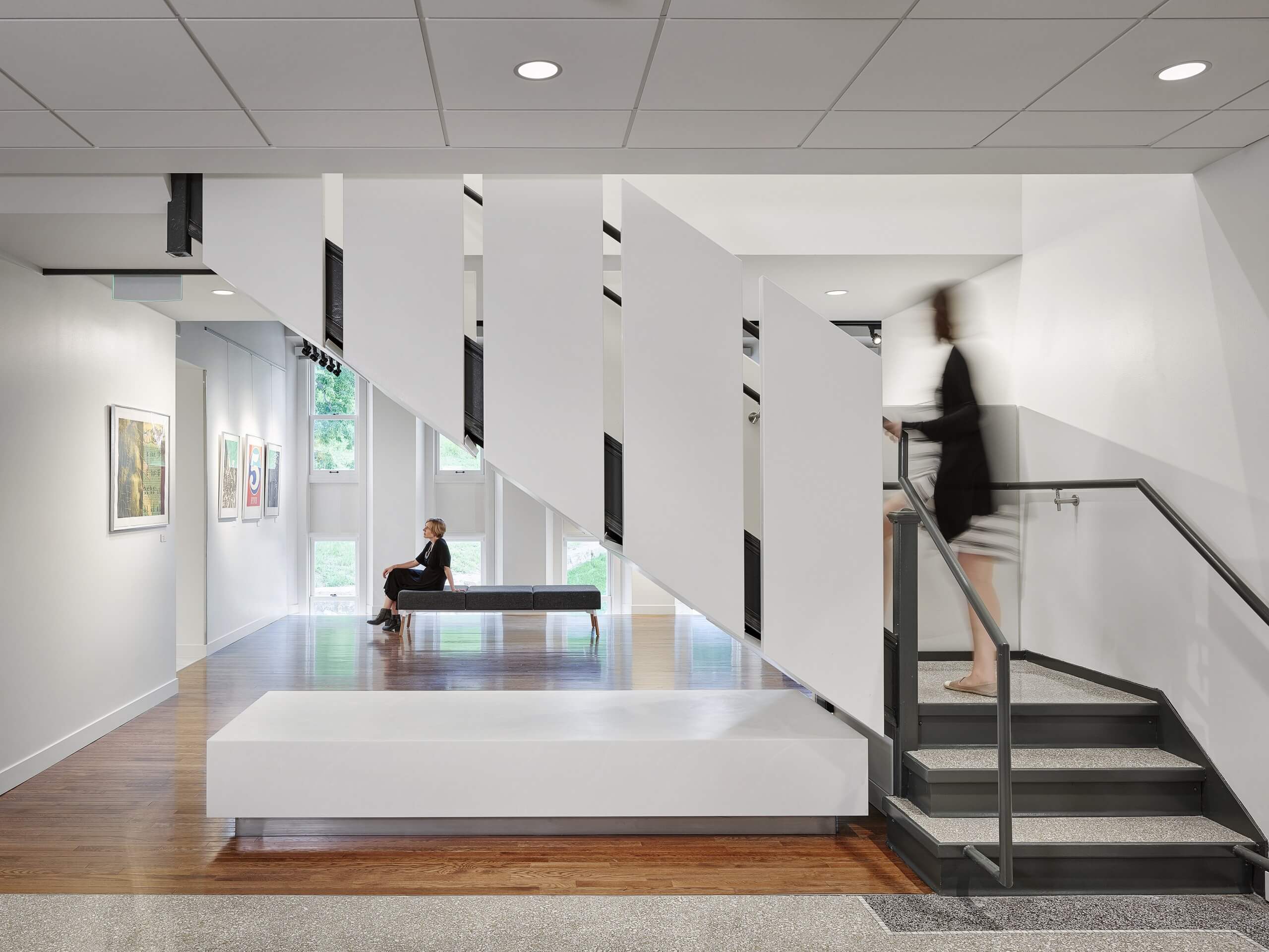 A new special event venue, the Campanella Art Gallery, will feature student and professional art exhibits.
Now that the fall semester is in full swing you can find Norrington Center filled with activity. Although much has changed since Norrington was first built as a Carnegie Library in 1906, we are incredibly proud of being part of the team that returned the building to a place of knowledge-sharing and learning. #ParkProud
All images by Michael Robinson Photography.