New iModules headquarters equips the growing software company to become an innovation hub
iModules is a software company best known for their products geared towards alumni management for higher education institutions. Founded in 2002, the company now boasts 800 clients, reaching more than 107 million constituents. Similar to some of Helix's previous technology company clients, like DEG and Valorem, iModules was in the midst of rapid growth following its remarkable success. While their immediate need was to find a space that could accommodate their continuing upward trajectory, they also aspired to create an environment that can support employees' productivity and ignite a spark for innovation.
Helix partnered with a broad stakeholder group from iModules to determine how to most effectively leverage their new space. During the early design charrettes, the company's leadership pinpointed several challenges they faced in their existing space, such as poor acoustic control, lack of daylight, and departments feeling disconnected from one another.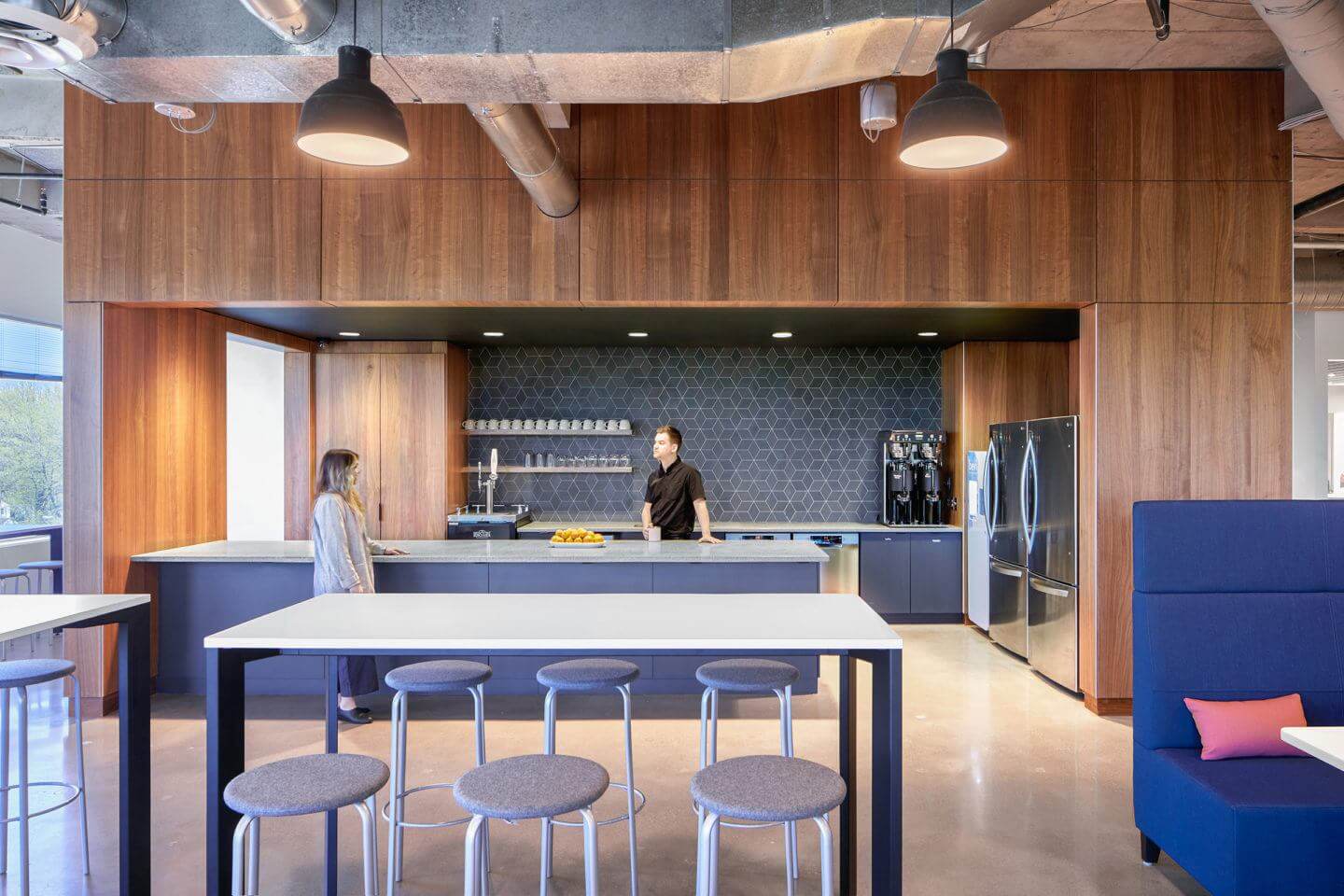 Comprised of software engineers, marketing professionals, product trainers and more, iModules' diverse staff required solutions that were tailored to their roles and avenues for more impactful collaboration. Our team gained a thorough understanding of each group's unique characteristics and selected various workstation set-ups and layouts that acknowledge their distinct needs, giving them the tools and resources they need to be successful.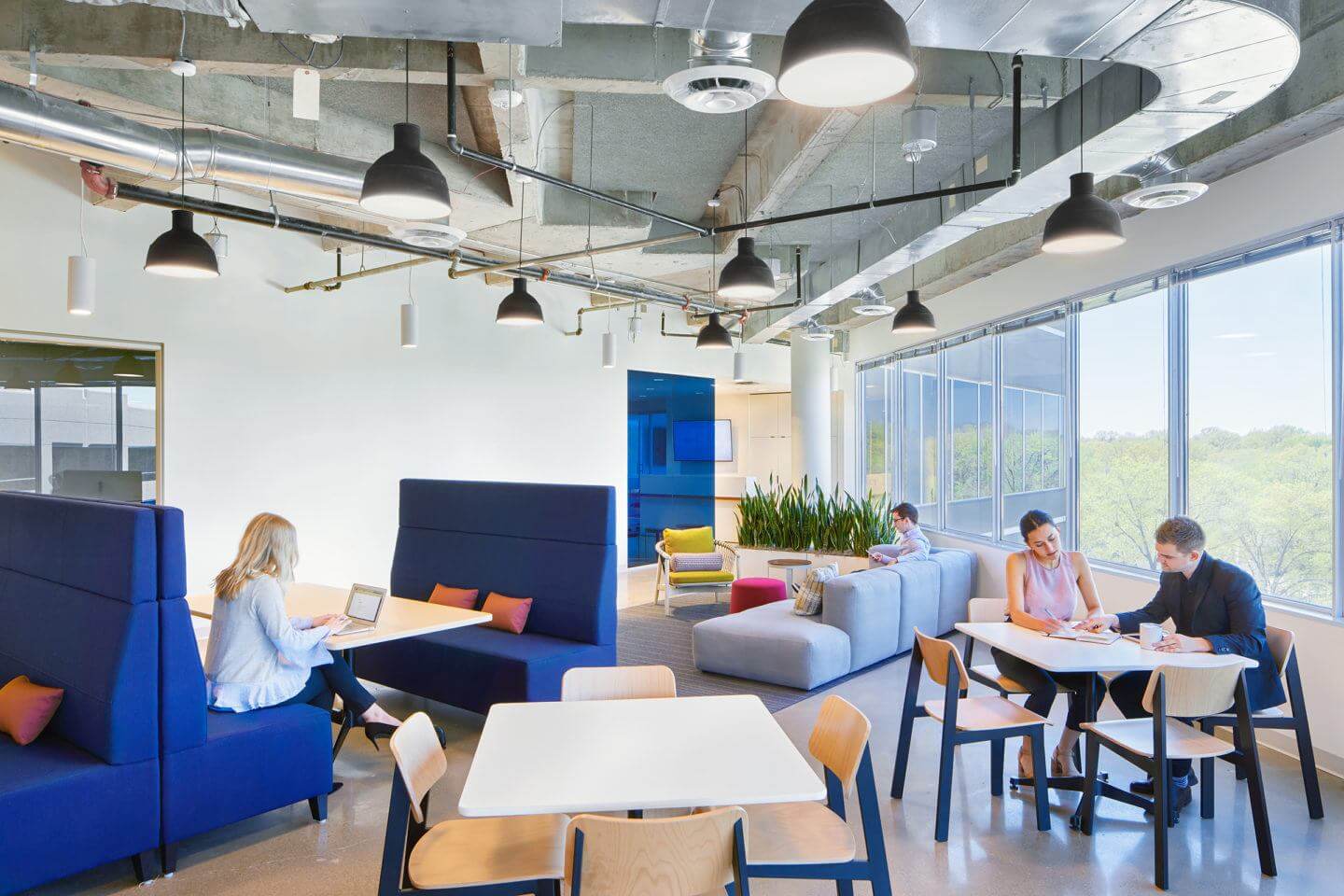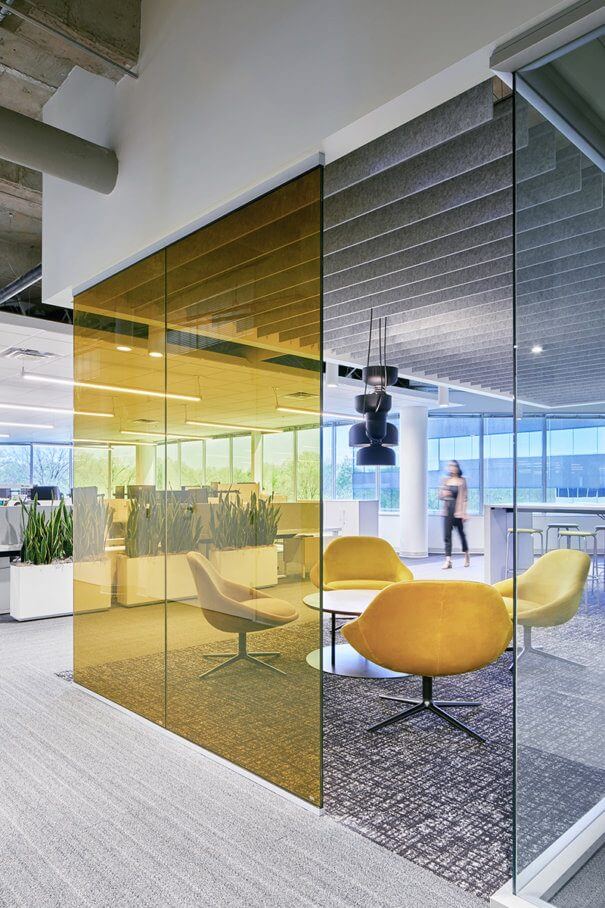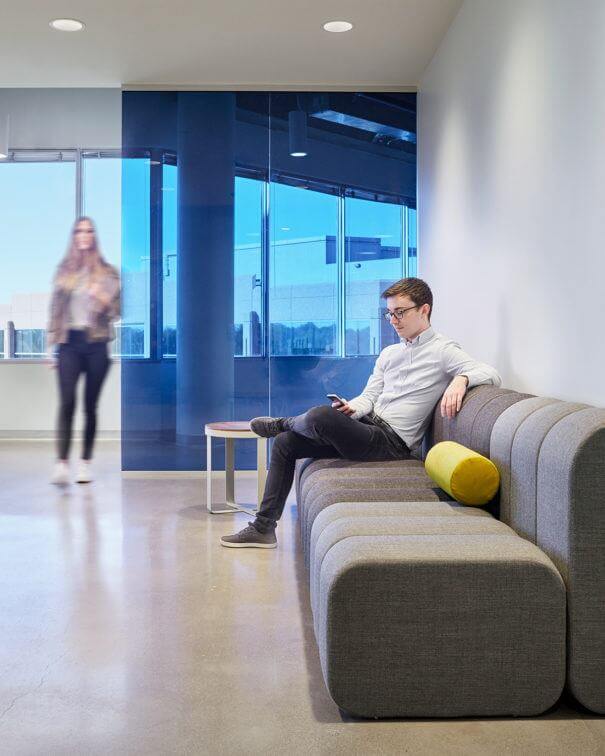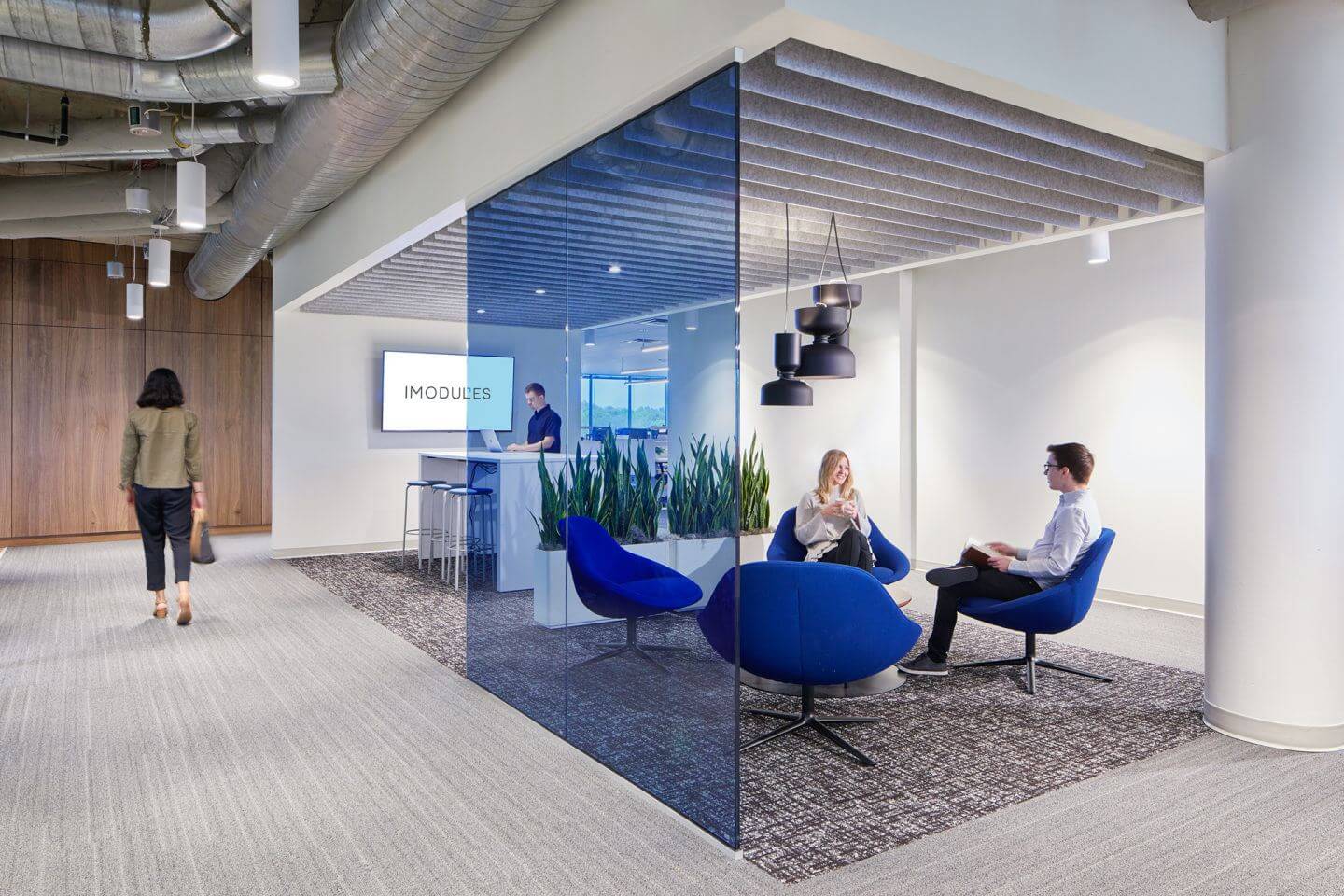 Employees are also provided with a myriad of options for where and how they want to work, including several different postures, focus areas, rooms that can be utilized for a variety of purposes, and breakout spaces. These neighborhoods, which are positioned in small pockets throughout the space, are accentuated by vibrant-colored glass panels (which double as a way-finding tool) and offer another alternative for team meetings or informal gatherings.
Not only was creating connections a primary goal of the design, but it is also a key component to iModules' company mission. The new workplace is both a reflection of the workplace culture and an essential asset to the team as they strive to advance this mission, facilitating meaningful connections between schools, their alumni, and their supporters.
Photography by William Hess.