New McCownGordon Construction headquarters will transform prominent corner in downtown Kansas City
McCownGordon Construction turned the first ceremonial shovel of dirt on the firm's new downtown headquarters at 850 Main Street in downtown Kansas City this afternoon. Mayor Sly James, City Manager Troy Schulte and Kansas City Economic Development Council President, Bob Langenkamp joined McCownGordon leadership in expressing their enthusiasm for the project and its impact on downtown Kansas City.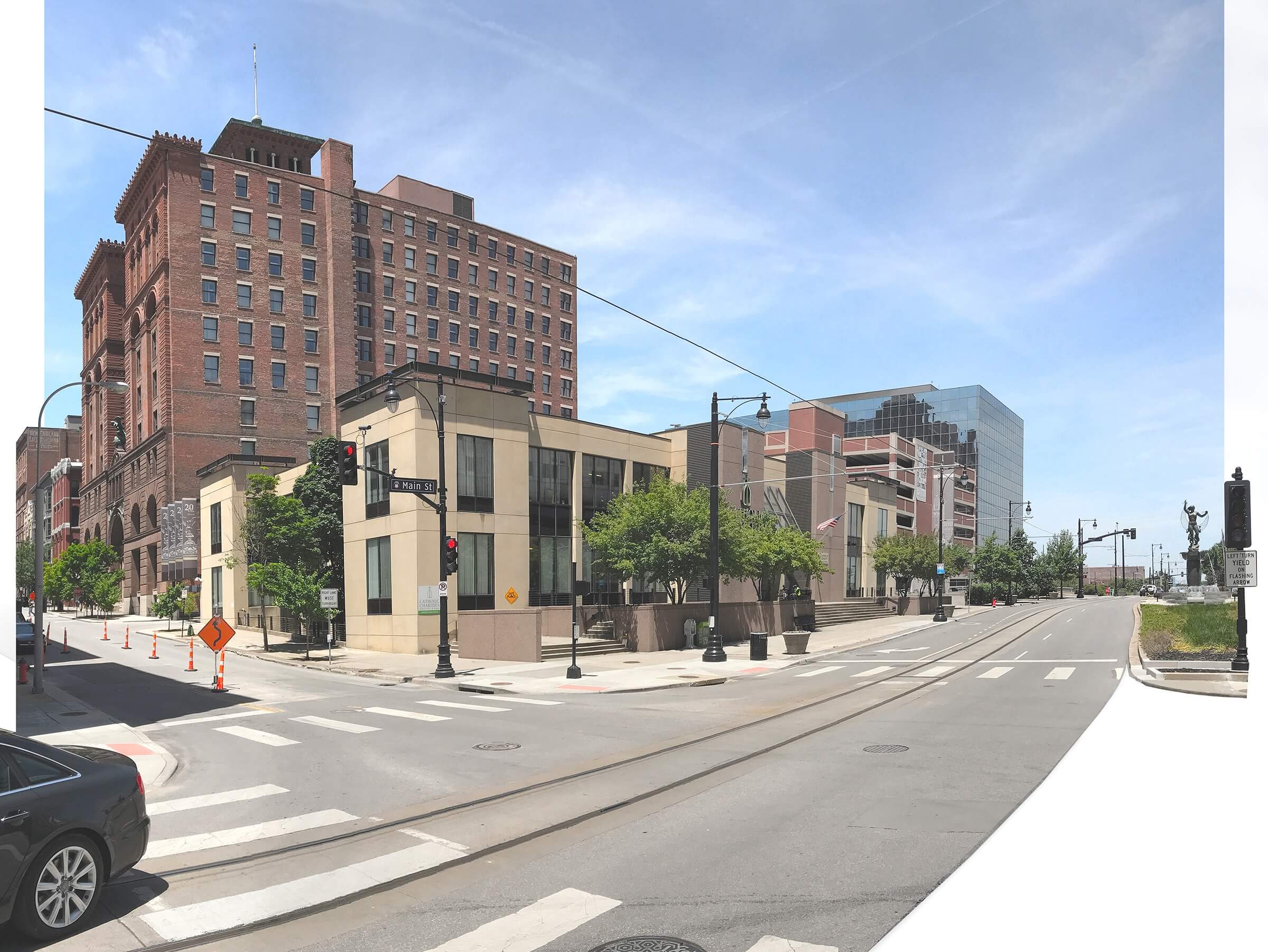 The firm purchased the former Catholic Charities building at 850 Main in 2017 and has been working with Helix Architecture + Design, to design the new office space. Said Cherafat, "We are very intentional in how we grow and how we serve our clients and care for our associates and partners. Our mission is to enhance the journey we are all on together so, as we outgrew our existing building, we looked for space that gave us much more room to grow, as well as a design that would embody our culture and our commitment to our Core Values of Integrity, Performance and Relationships. 850 Main and the design which Helix created for us does both."
According to Gordon, the location, in the heart of downtown, was a primary factor in the firm's decision to purchase 850 Main. "Since the beginning, McCownGordon has been committed to Kansas City. When it came time to find a larger home, there was no question that we would remain downtown." The firm moved to its current location of 422 Admiral Blvd in 2005, renovating the building, built in 1919, which housed Kansas City's first Ford automobile dealership.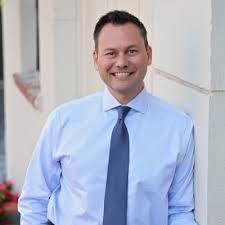 "Our partners at Helix Architecture + Design have created this truly transformative design."
Ramin Cherafat, CEO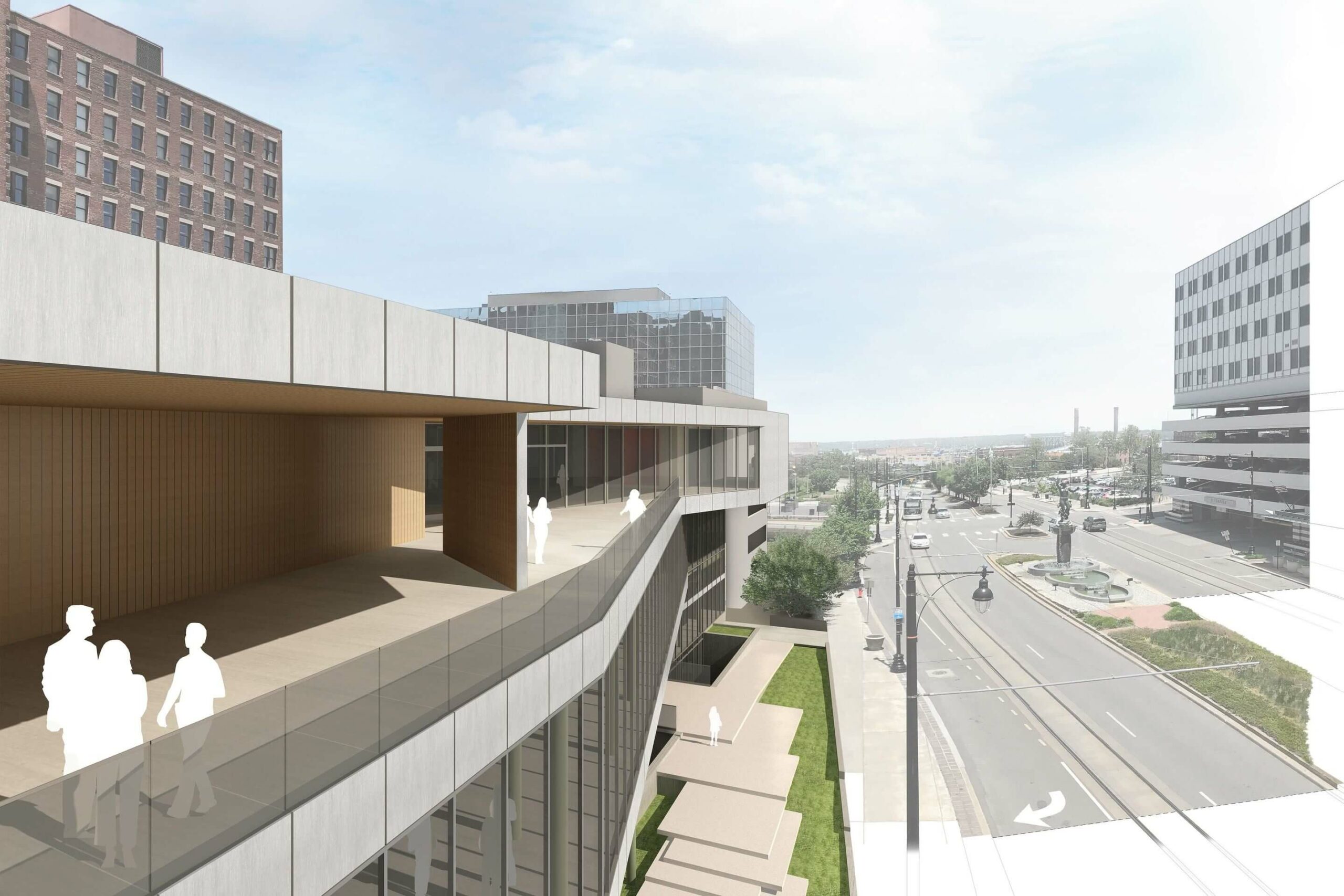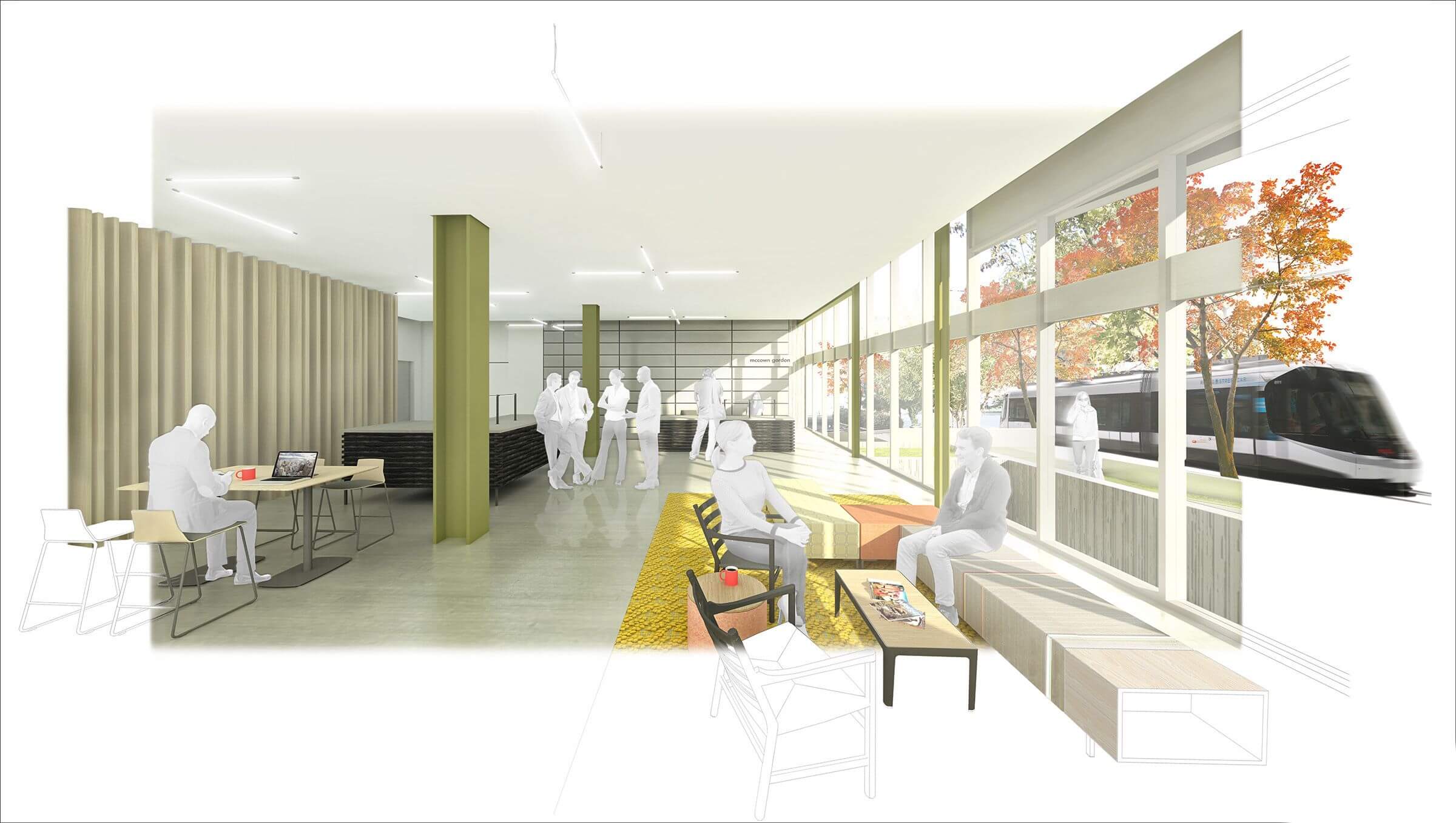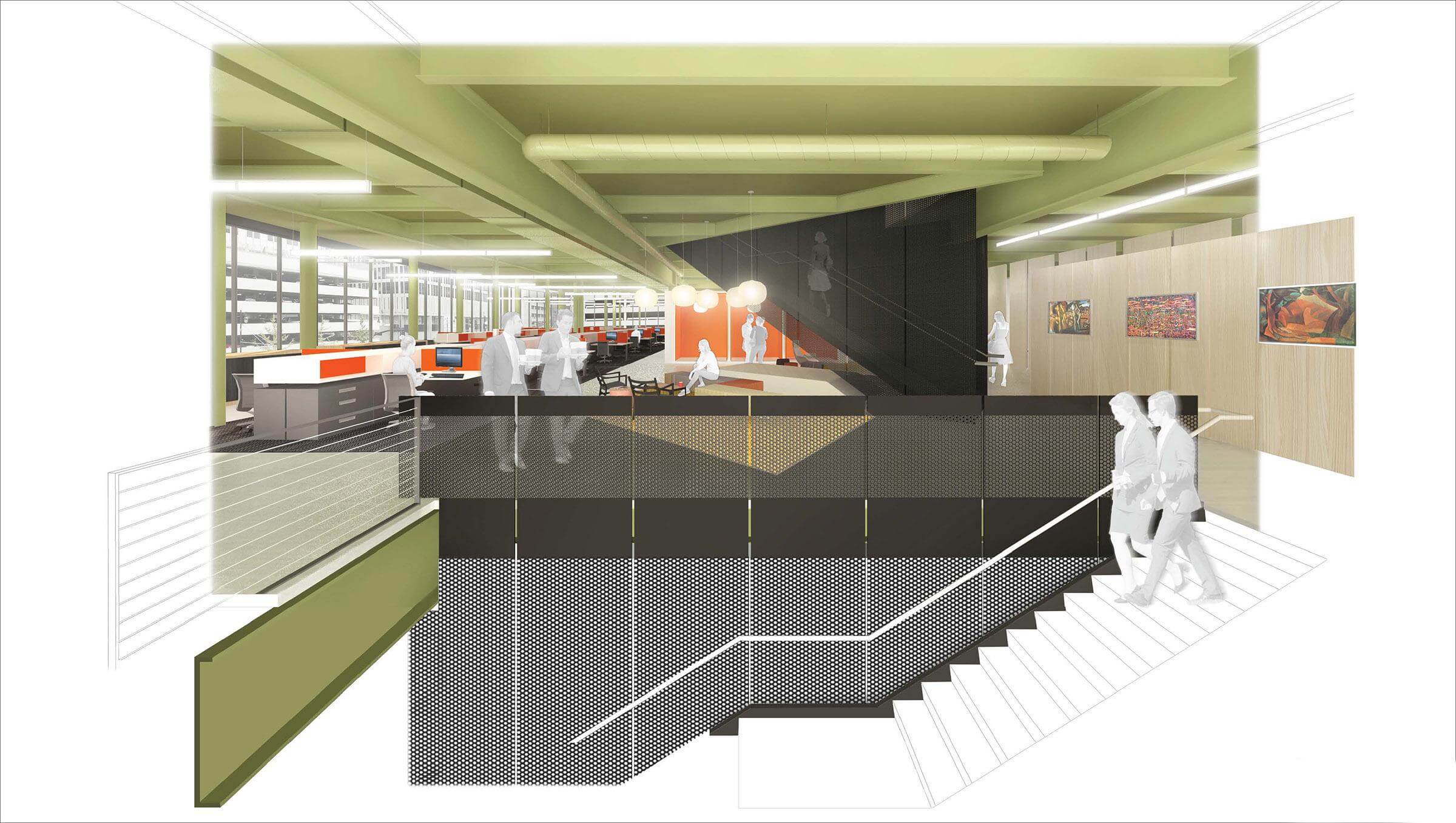 Erika Moody, principal for Helix, points to the design created for 850 Main as a truly transformational renovation. "When it is complete, this project will reinvigorate the corner of 9th and Main and be a prominent architectural addition along the streetcar line. The transparency of the design concept showcases an open, modern workplace while engaging those inside the building with the activities surrounding the structure." The renovated building will include state-of-the-art amenities, including a comprehensive technology package, fitness center with yoga studio, expanded conference and collaboration spaces and a rooftop patio. "Our team worked closely with McCownGordon's team to design a space that truly reflected their culture and their commitment to growth and opportunity," added Moody.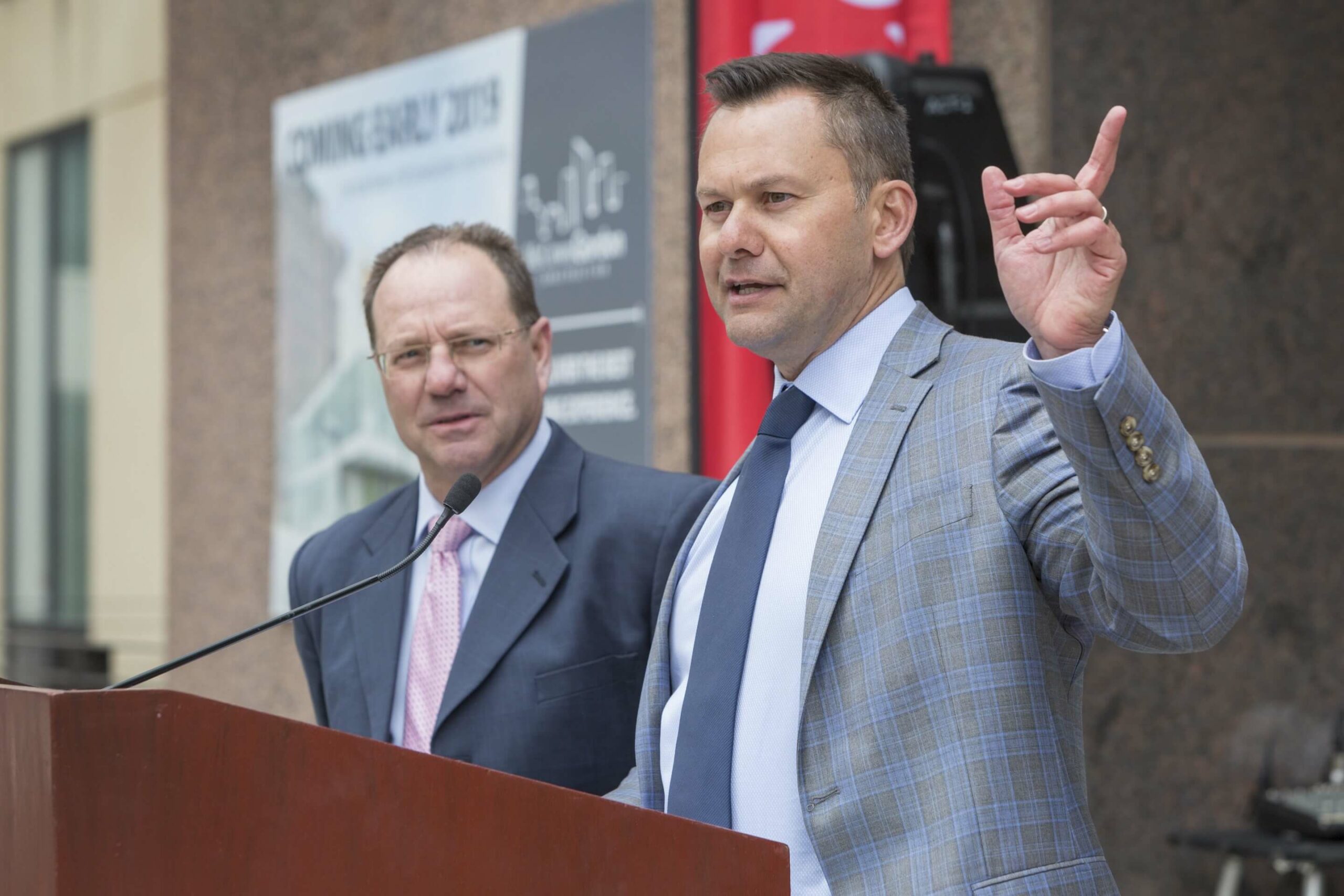 (l to r) McCownGordon Construction's chairman of the board, Brett Gordon and chief executive officer Ramin Cherafat speak to the crowd at the corner of 9th and Main in downtown Kansas City, MO to celebrate the company's groundbreaking at 850 Main.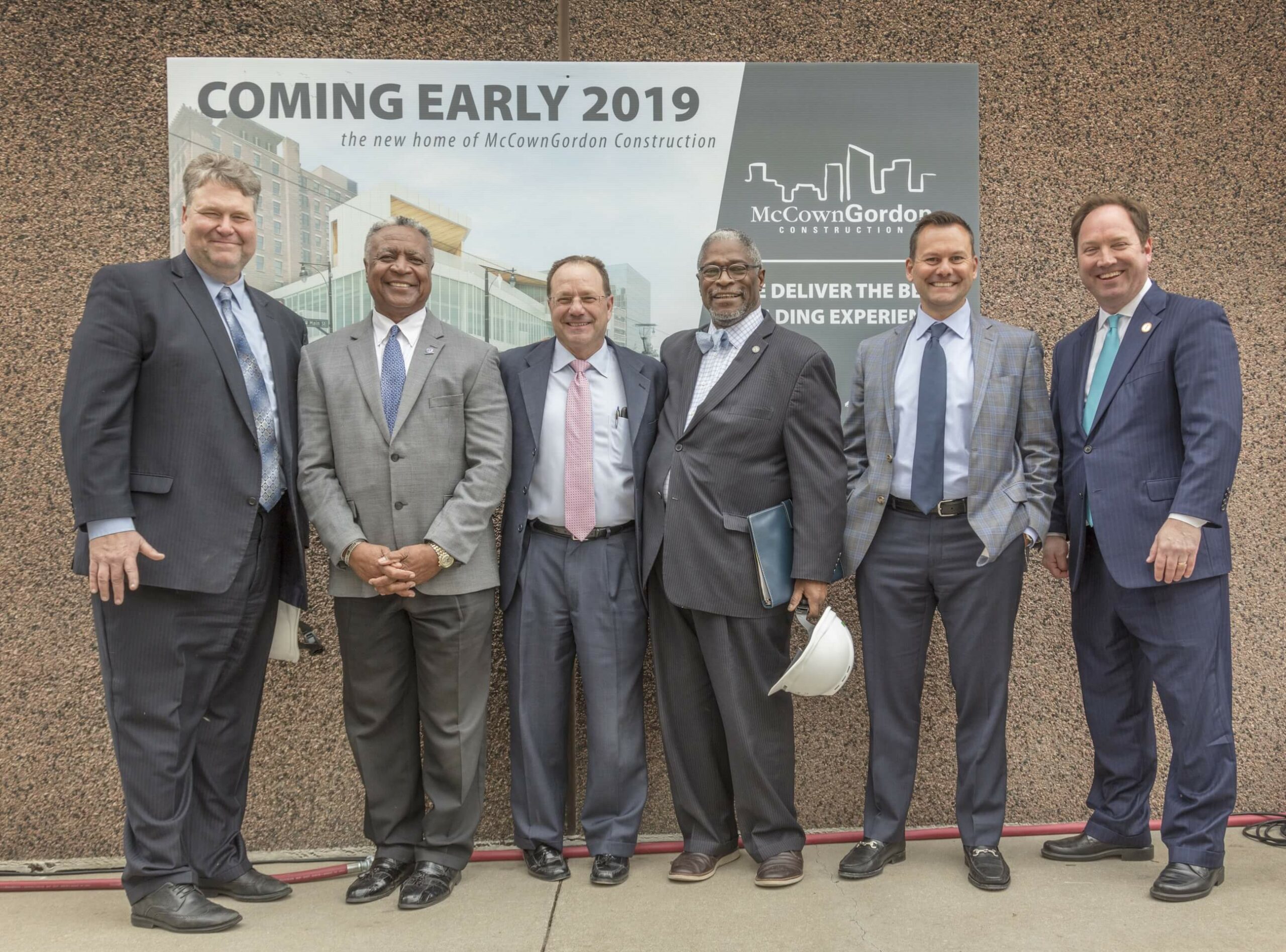 City manager, Troy Schulte, Jackson County Executive Frank White, McCownGordon chairman of the board Brett Gordon, Kansas City Mayor Sly James, McCownGordon chief executive officer Ramin Cherafat and Councilman Scott Taylor celebrated a groundbreaking for McCownGordon's new corporate headquarters at 850 Main in downtown Kansas City, MO.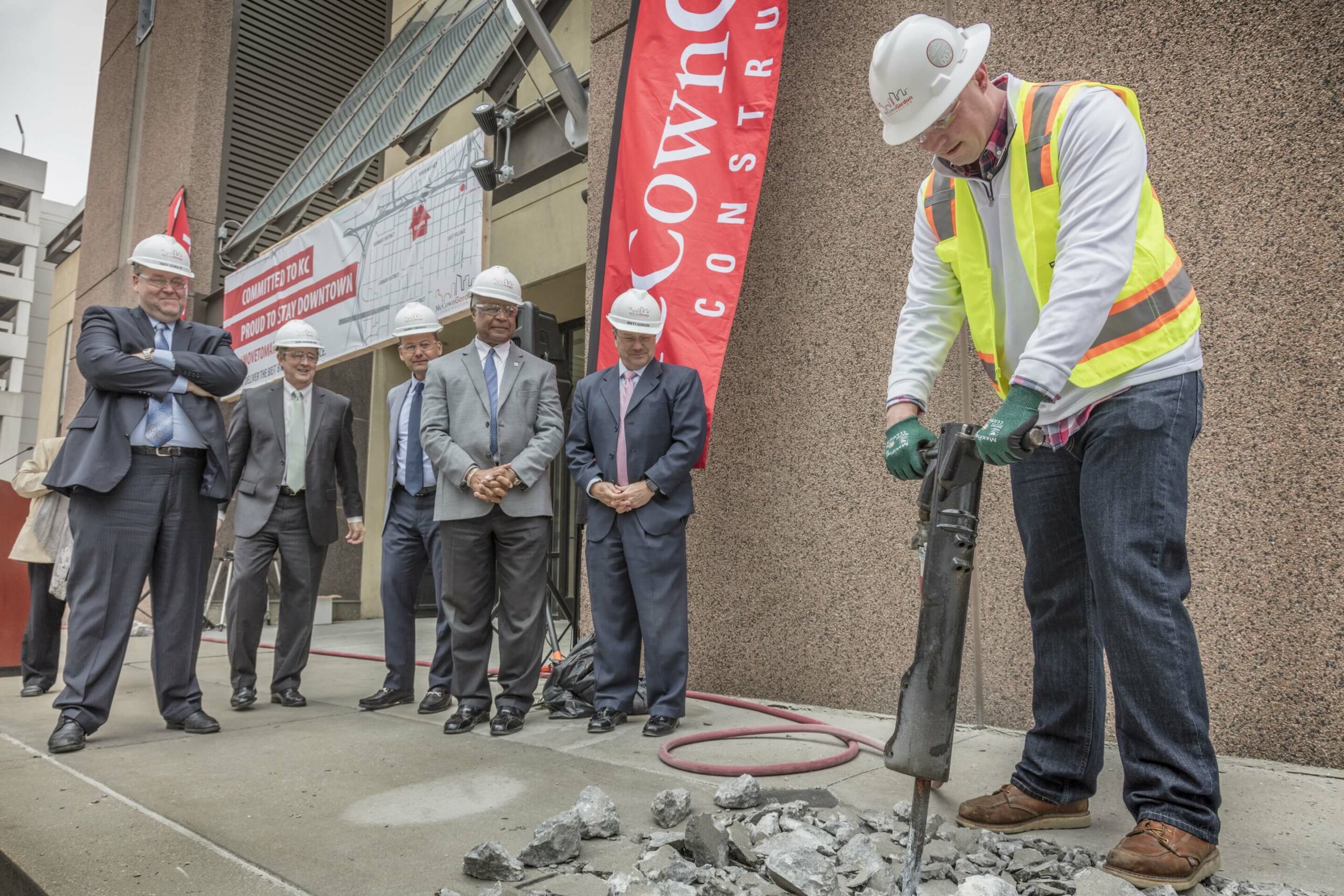 McCownGordon's Chris Hampton operated a jackhammer to break ground on the firm's renovation of 850 Main in downtown Kansas City, MO. When complete in early 2019, the building will house the growing construction management firm. Looking on (l to r) is City Manager Troy Schulte, KCEDC president Bob Langenkamp, McCownGordon chief executive Ramin Cherafat, Jackson County Executive Frank White and McCownGordon chairman of the board, Brett Gordon. Photos by Bob Greenspan.
Nancy Whitworth, vice president of strategic services for McCownGordon points to the many downtown amenities such as streetcar adjacency, a covered parking garage and proximity to the Power & Light District as an exciting component of the new office location. "We strive to deliver the best building experience in all that we do," said Whitworth. "That includes providing our associates with the best experience as members of our team. The location of 850 Main and its relationship to the excitement and growth of downtown Kansas City is an employee benefit that we are proud to deliver."
The project is expected to take ten months to complete with the firm moving to the new location in early 2019.