New Healthcare Concept Reimagines Patient Care in Kansas City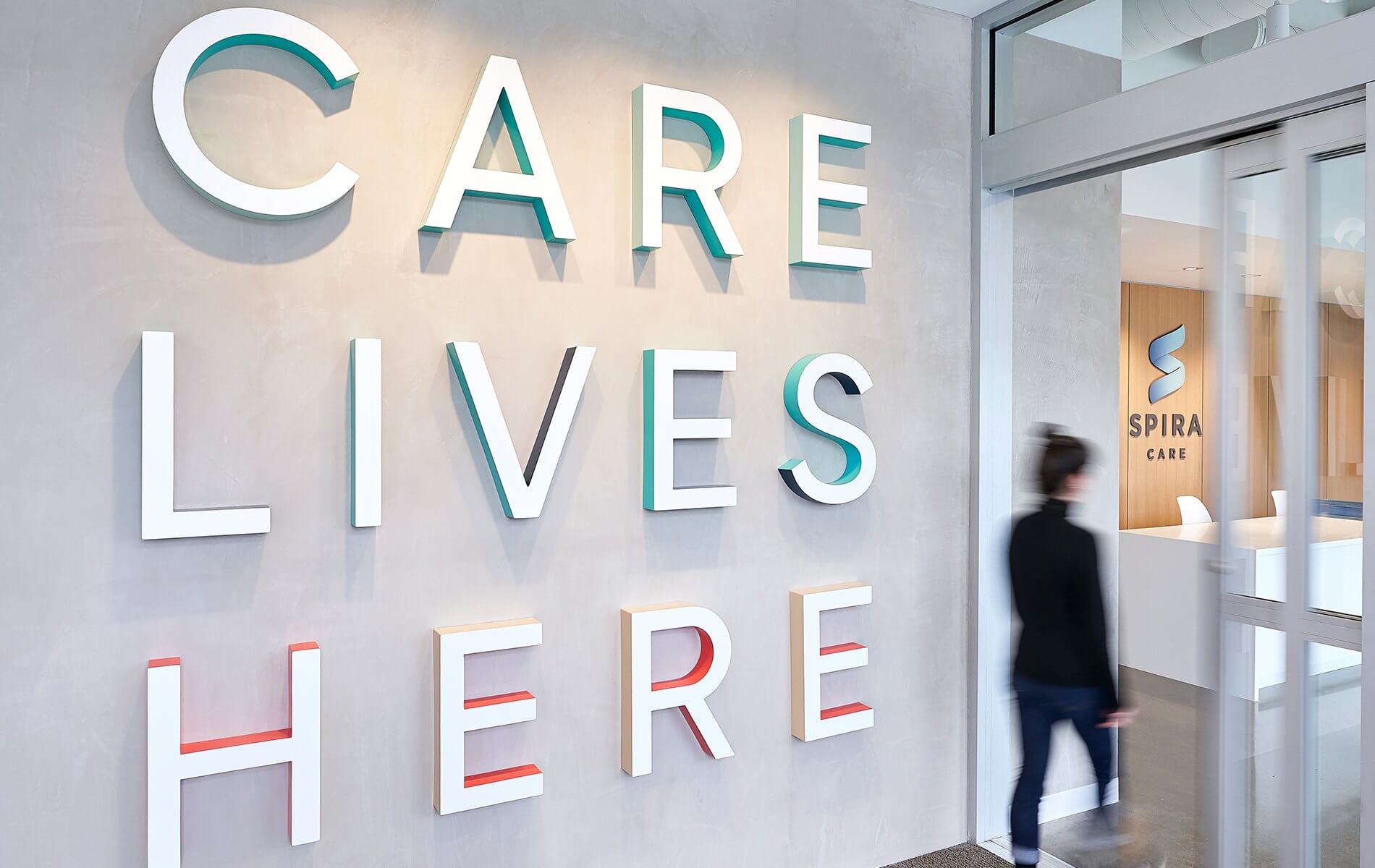 Blue Cross and Blue Shield of Kansas City (Blue KC) recently launched a new, innovative offering, Spira Care, which combines health insurance with a primary care experience. The first of its kind in the Kansas City market, Spira Care Centers, were designed to create an atmosphere of hospitality, while providing easy access to comprehensive primary care services for members, such as routine preventative care, behavioral health services, lab draws, X-rays and more, with no additional cost for procedures received at the Care Centers.
Spira Care started as an exploratory research and innovation project in early 2016. When asked about the genesis of the project, Jason Spacek, Blue KC Chief Innovation Officer shared with Forbes:
"We started with a very simple premise, 'what if we could start all over as a health insurer?' We looked at the complexities of the industry and the multiple parties involved and began to explore whether a "fresh start" could be a viable option. As we thought about this notion of 'starting fresh,' we initially focused our attention on the Millennial segment, as they were coming of age as the future consumers of healthcare. We thought that their needs and wants should be our focus if we were truly going to entertain the idea of beginning anew."
Blue KC used ethnography, focus groups and qualitative research to create a plan for Spira Care. Through the process, they identified six, key "design sprints," like arrival, check-in and seeing the doctor. Using the data collected, Helix collaborated with Blue KC, integrated marketing agency, Barkley, and healthcare architecture firm, Pulse Design Group to reimagine the patient experience. The project team also worked closely with customers, incorporating their feedback and using it to create the foundation of the Care Centers' design.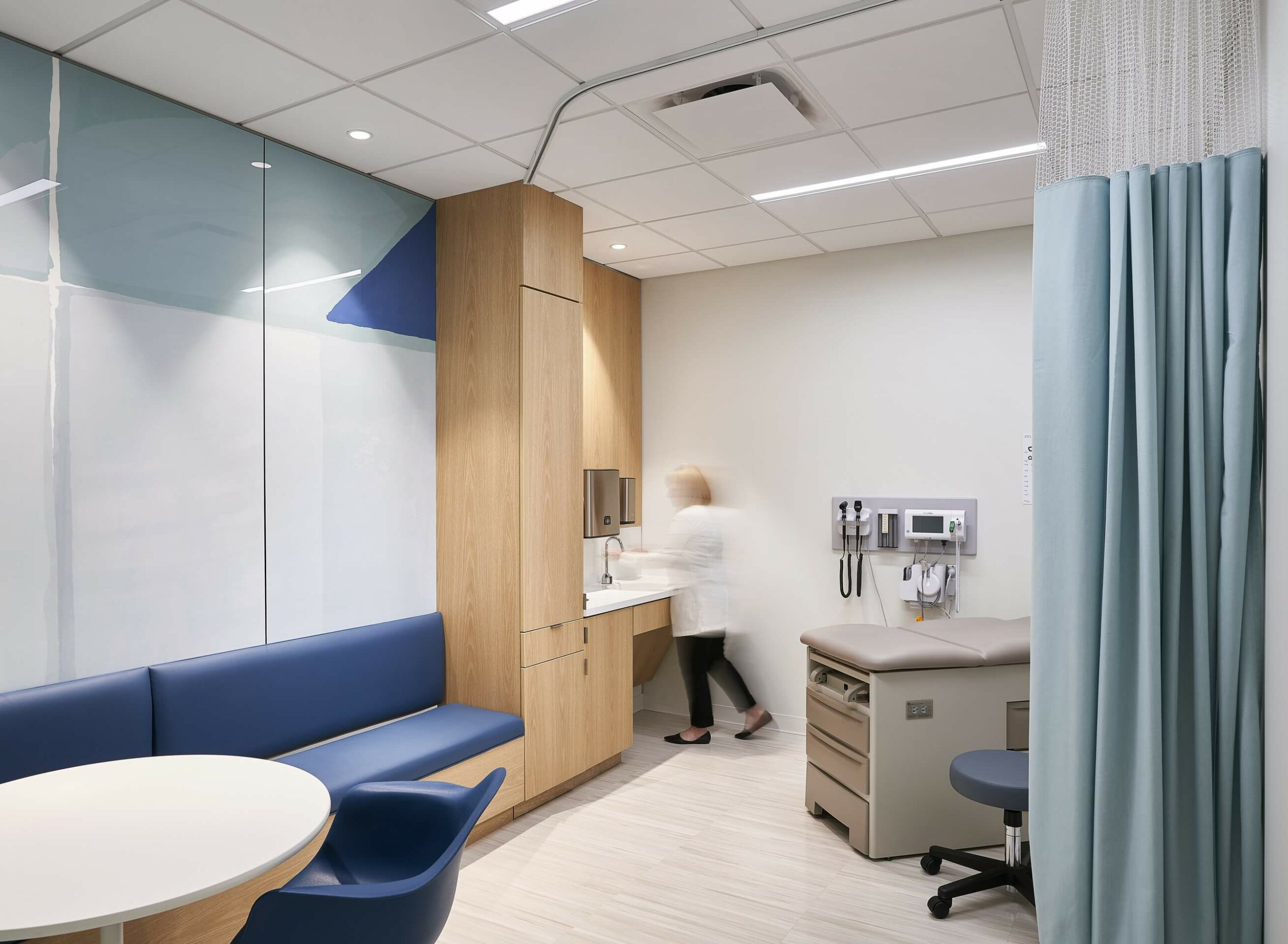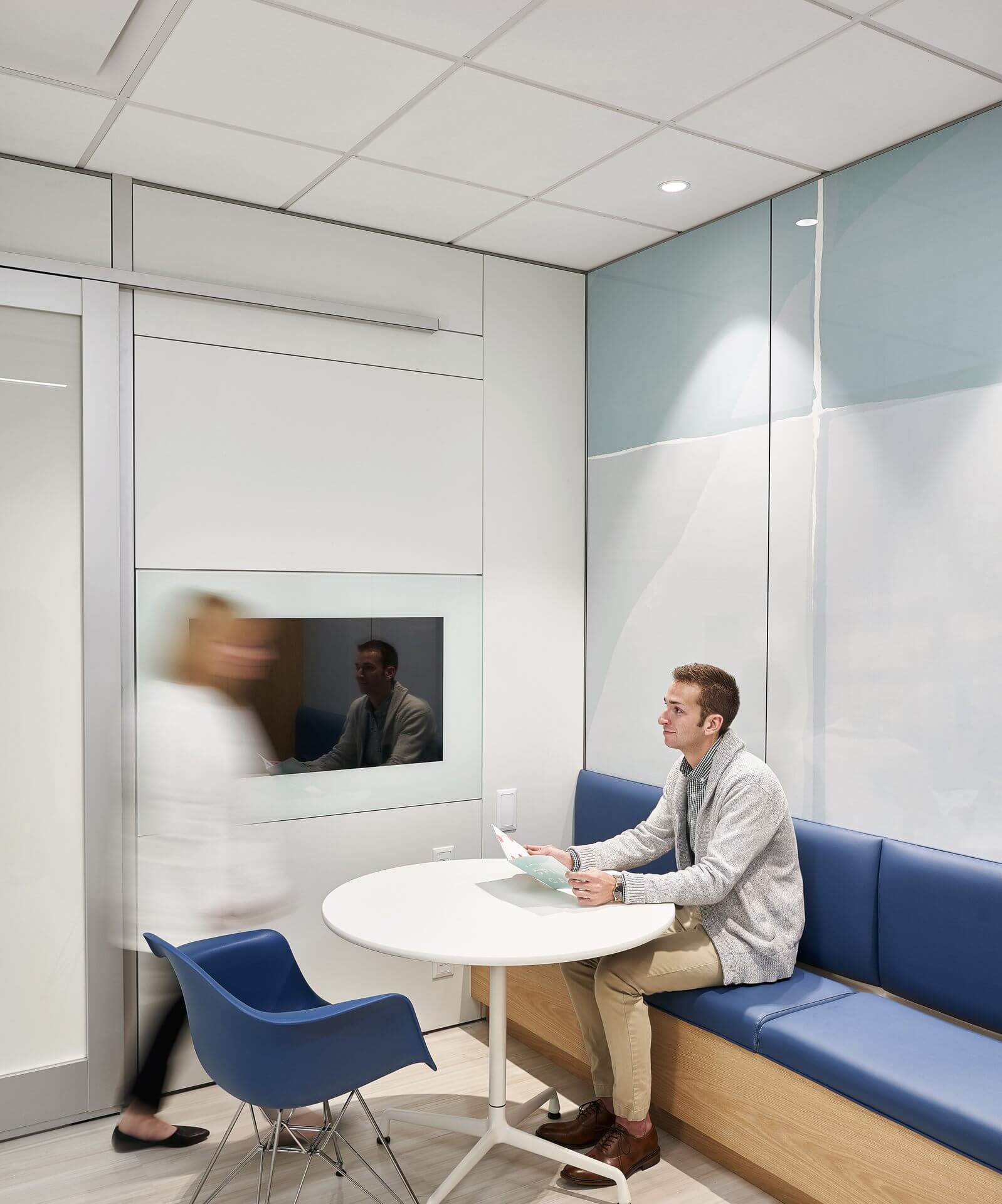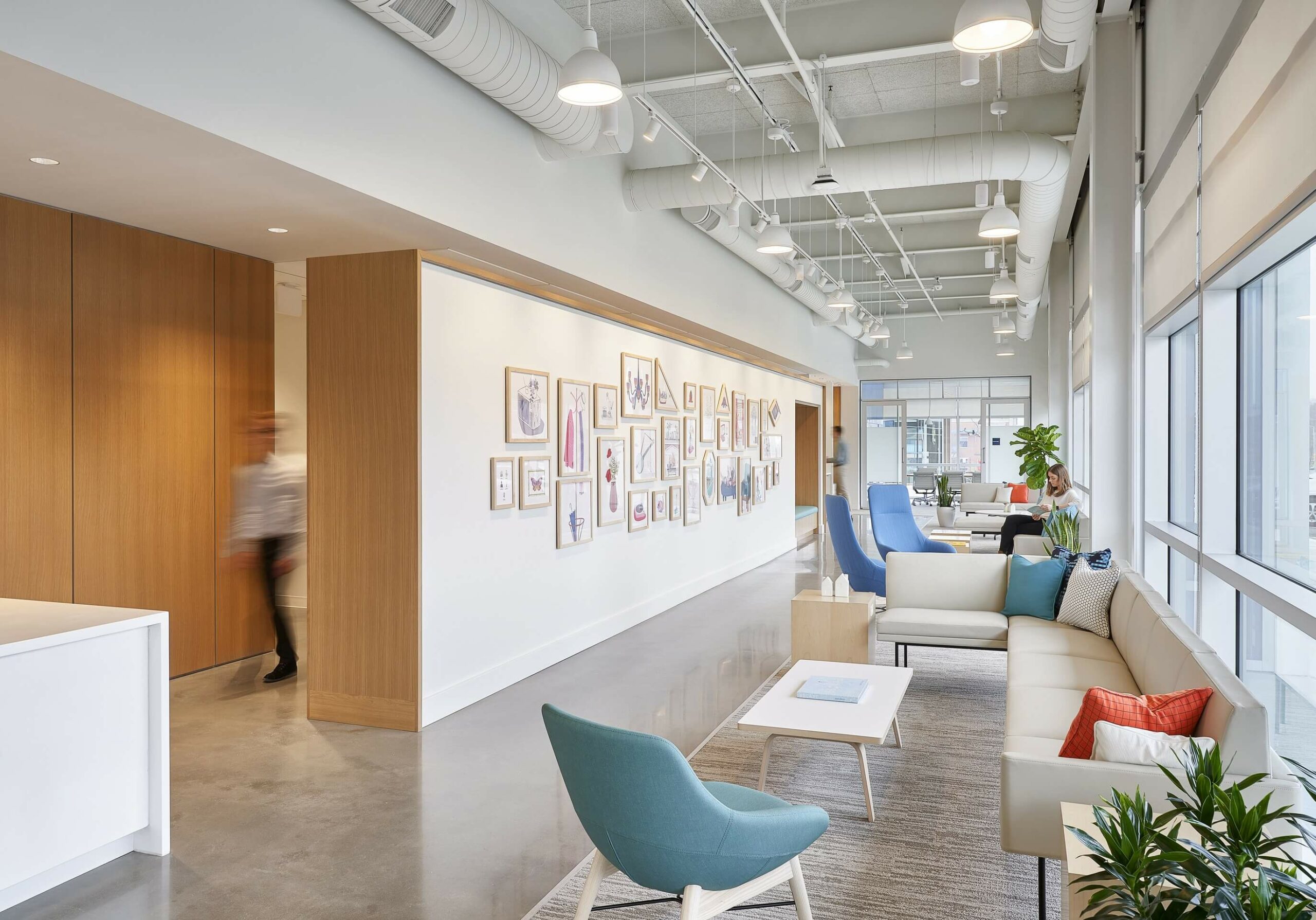 In less than 24 months, those ideas have been translated into working Care Centers. The entry features bold welcoming graphics, a large bar-height reception, soft-seating lounge and coffee bar. Member experience and comfort were central to the design of the exam rooms, which include built-in bench seating and a small consultation area to discuss care with your provider. To truly welcome guests, the design team used materials and furniture not typically found in healthcare facilities.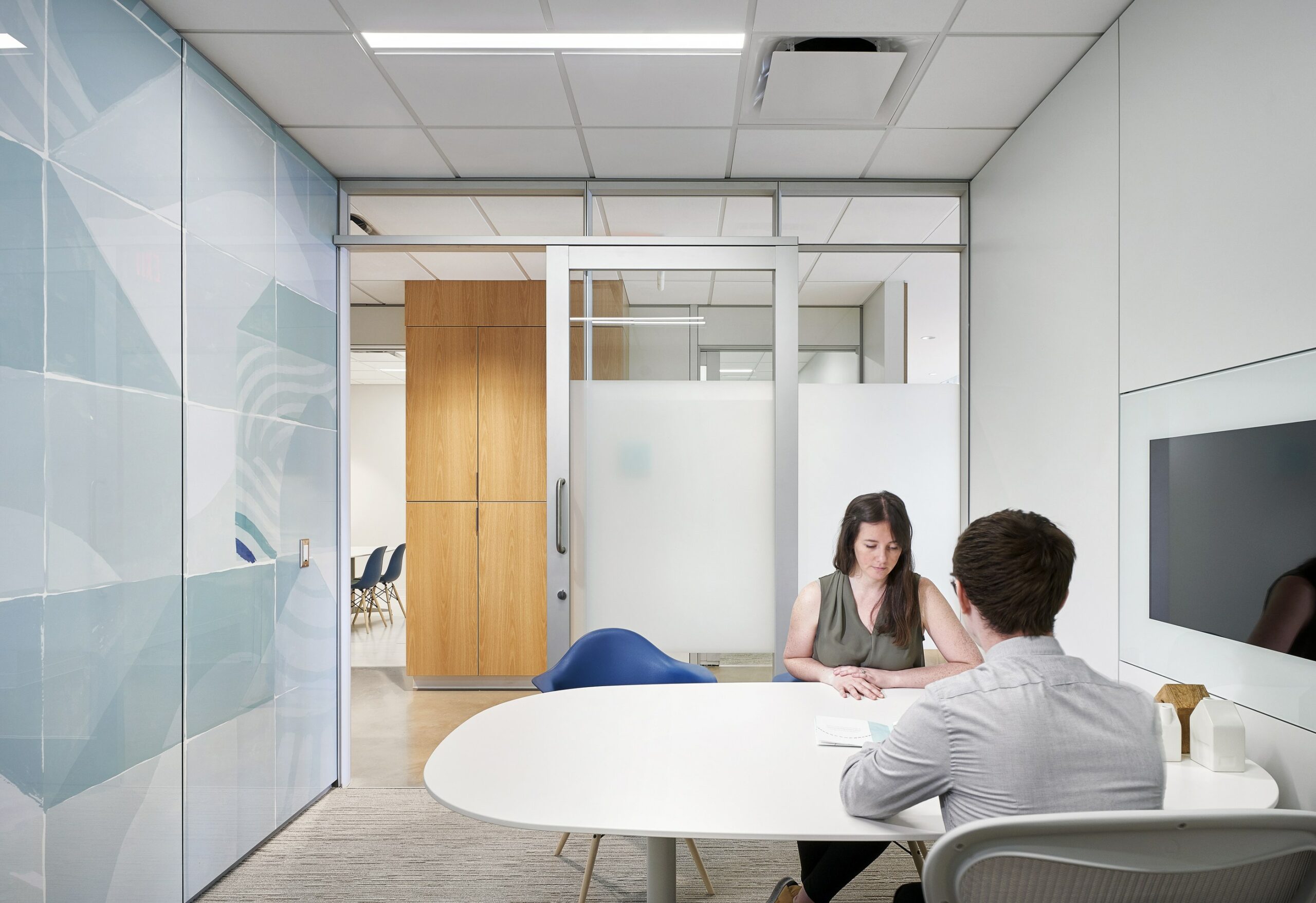 Care Guide rooms, which are used for post-appointment conversations with a knowledgeable member of the Care Team, allow patients to coordinate further care, understand costs or review plan benefits. Other key spaces include provider and administrative workspace, conference and break rooms, and clinical support areas.
The first Spira Care Center opened in January 2018 with three more to follow by the end of the year. Photography by Michael Robinson.