Give a warm welcome to our two incredible summer interns, Riley Estrada and Casey White!
Riley Estrada is currently pursuing a Master of Architecture at the University of Kansas, and he recently completed his undergraduate work in interior design at the University of Central Missouri.
Casey White hails from the Iowa State University and will be entering his fifth year in the fall, earning his Bachelor of Architecture. Casey grew up in Missouri and is living in Waldo for the summer while working at Helix.
Read on to get to know the guys a little better.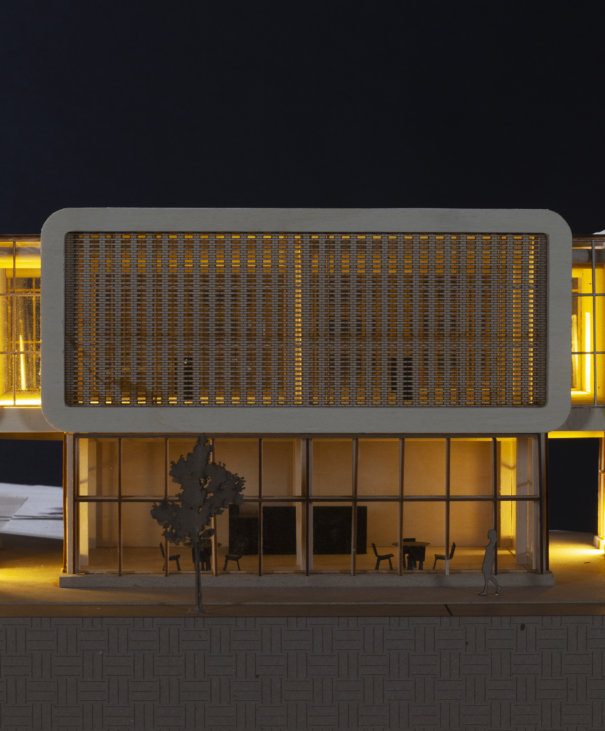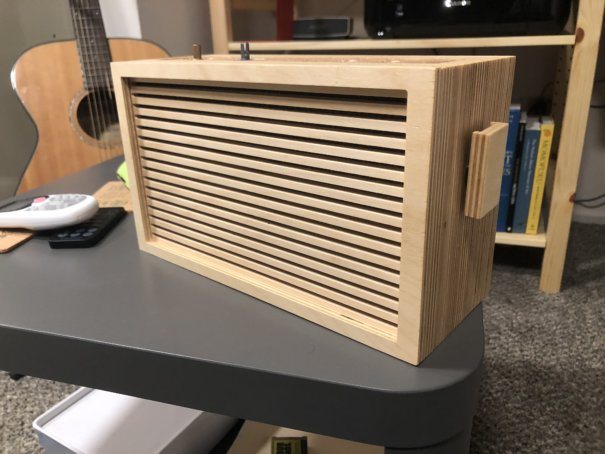 Above: Riley designed a maker-space & gallery mixed-use building for Denver's Five Points neighborhood. The building's second floor features a brick screen wrapped with a wooden ribbon-like CLT assembly (left). An in-progress photo of Riley's custom bluetooth speaker (right).
What made you want a career in architecture/interior design?
CASEY: I originally entered school to study Ocean Engineering, with the goal of designing boats and other naval architecture. After a year of school I realized I wanted to do more of the design and less of the calculations behind designs. I was taking an architecture history course at the time and really enjoyed it and applied for transfer into architecture school at Iowa State University.
RILEY: I've always felt that design plays a pivotal role in shaping our experiences, and I wanted to be a part of that. What better way than to design the spaces we inhabit?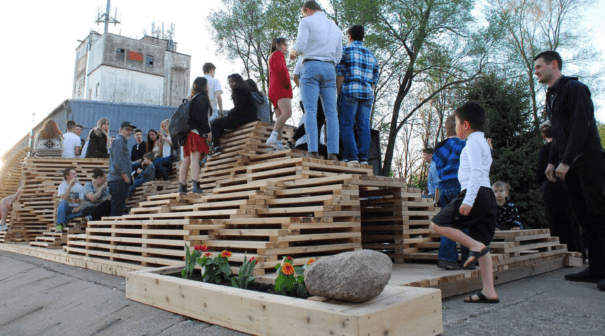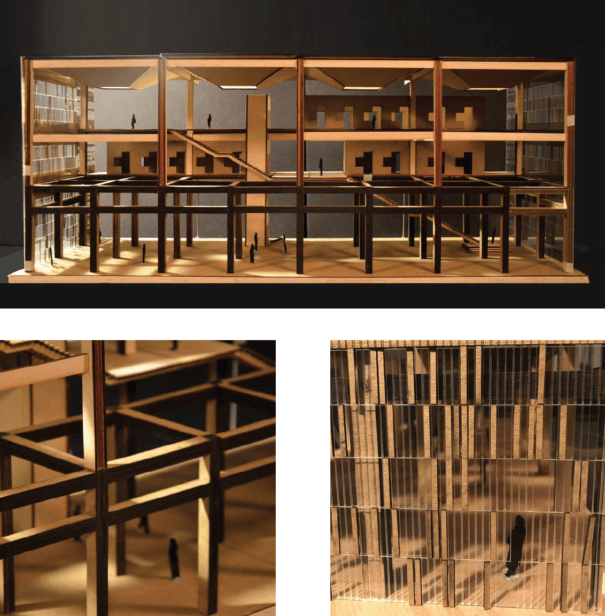 Above: As part of an interactive sculpture design-built group project, Casey led the design team and helped with fabrication of the public art, which is located in an industrial area of Ames, Iowa (left). Casey designed a concept that would repurpose a warehouse for chemical storage in Cincinnati into a non-profit office building and community center, the Mill Creek River Center. The lower level of the building would be retained and new structure would provide two additional levels (right).
What's your favorite Helix project?
CASEY: I would say it is a tie between KUMC Health Education Building (HEB) and Precious Blood Renewal Center (PBRC). I think the HEB use of the double facade systems and its connection to other buildings on campus make it a strong piece of architecture that really connects the campus together. I enjoy how the PBRC is able to use a large portion of the existing building while still creating a unique gathering space with the new addition.
RILEY: My favorite is the KU Medical Center Health Education Building. I like it because it creates a sense of monumental hierarchy that establishes itself as an institutional centerpiece, yet is subtle enough in its form and materiality that it fits seamlessly within its surrounding context.
What projects are you working on this summer at Helix?
CASEY: Rockhurst University, Sedgwick Hall renovations; KCAI, new student living center; various other renovations around Kansas City.
RILEY: I'm working all sorts of projects from conceptual planning, to model making, to helping with construction documents.
Describe your dream project.
CASEY: Any project with unique site constraints that requires an equally unique design to solve those constraints.
RILEY: My favorite type of projects are ones that are rooted in the surrounding community and allow for an opportunity to enhance the quality and experience of that community. Projects where the design is driven by a unique program or constraints are always interesting and allow me the opportunity to devise unique and creative solutions.
What is the best perk of office life?
CASEY: Being surrounded by experienced architects and designers that are willing to answer any questions I have about the design process.
RILEY: Being within walking distance of so many things downtown as well as happy hour Fridays.
And finally, tell us something unexpected about yourself.
CASEY: I was a certified sailing instructor before I had my drivers permit.
RILEY: I really love tacos and have a list where I've rated all of the taco places I've tried in KC.
Helix is lucky to have two talented and capable interns who can work alongside our project team members, gaining real world experience while also helping ease the summer workload. We can't wait to see what's next for these two!